Ancient Kokino Observatory and the best day in Macedonia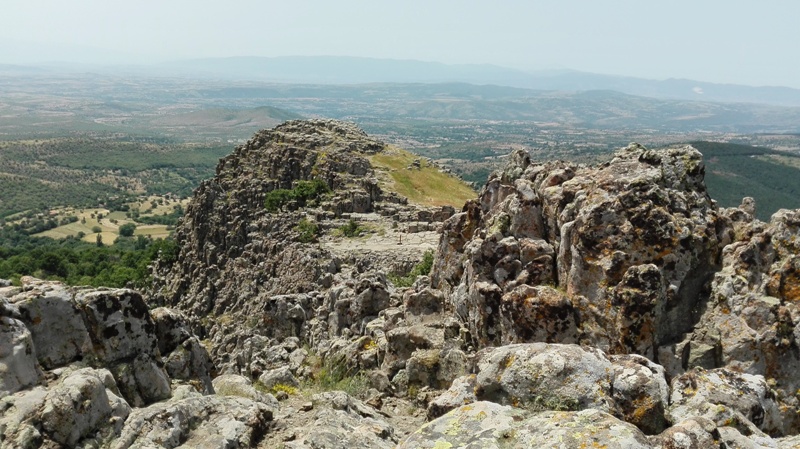 How to get to Kokino Observatory?
Getting into 4th oldest observatory in the world, Kokino Observatory, was for me even more challenging than getting to the volcanic formations Kuklica.
I knew only that I have to get to Kumanovo and from there are only 2 or 3 minibuses a day to Kokino. According to the map, I knew that from bus stop in the montains I need to walk some time to Kokino. So like usually, I relied only on the map and the good people I will hopefully meet.
In the morning in Skopje it seemed that I will go alone. But fortunately one girl from Argentina, Nicole joined me. I told her that it would be an adventure, and that I doesnt guarantee that we will get there. At that time I still had no idea tha it would be the most beautiful day during my 3 weeks stay in Macedonia.
We went to the bus station in Skopje and bus left to Kumanovo in 10 minutes. The journey from Skopje to Kumanovo lasts 45 minutes and the ticket costs 100 DEN. We got to Kumanovo about 10am. At the station I asked if there are some minivans to Kokino. I didnt believe, but lady said with a smile that minivan will leave before 11am and ticket costs 80DEN. While we were waiting at the station, Nicole drank coffee, which the waiter gave her over the fence at the local pub in station.
Journey to Kokino took about 40 minutes and gradually we got into the countryside out of civilisation. When we got off, the driver explained to us that we have to go on the asphalt road upwards and then on the cross road with note Kokino turn left. We started to walk. Air was like in the hell. That day in Skopje was about 40 degrees and at that place was about 36 or 37 degrees. We were in the middle of nowhere. We agreed when we will find some shade we will smoke one cigarette and then tried to hike to the top. After 5 minutes we found shade. We realized that in this heat we will probably die somewhere in the mid way. We agreed that if any car will go our direction, we will just stop it. We knew that the chances are very small. But after while miracle that changed our day happend. We even didnt finish our cigarette and we heard the sound of the car. Young boy on the old car stopped us and I explained to him where we want to get, and he took us with a smile. His name was Sasa. He was really nice and friendy and went with us even to observatory.
What is Kokino Observatory?
Kokino Observatory is a really magical place. For someone, it's just a pile of rocks, but for me it was very magical place with spectacular views. From the place under Kokino where we parked we had to climb maybe 10 minutes to get up. You can choose if you want to hike through easy or more difficult path.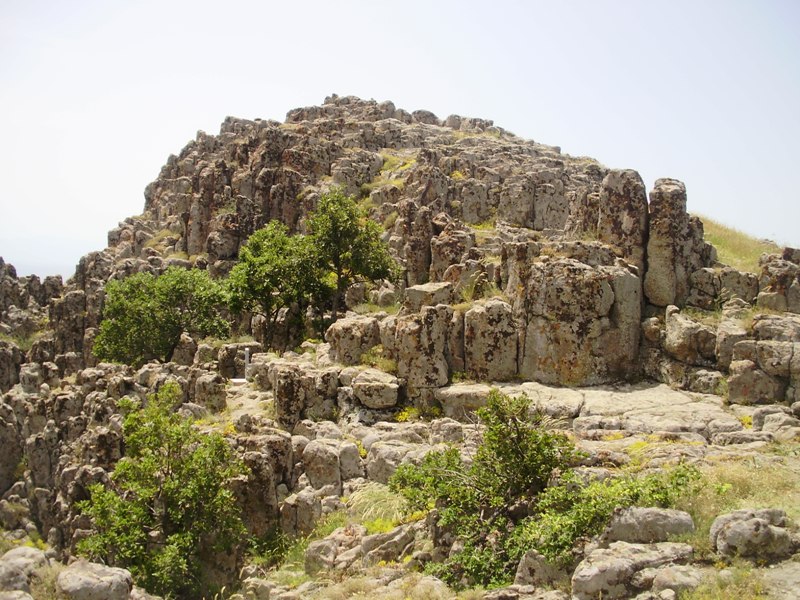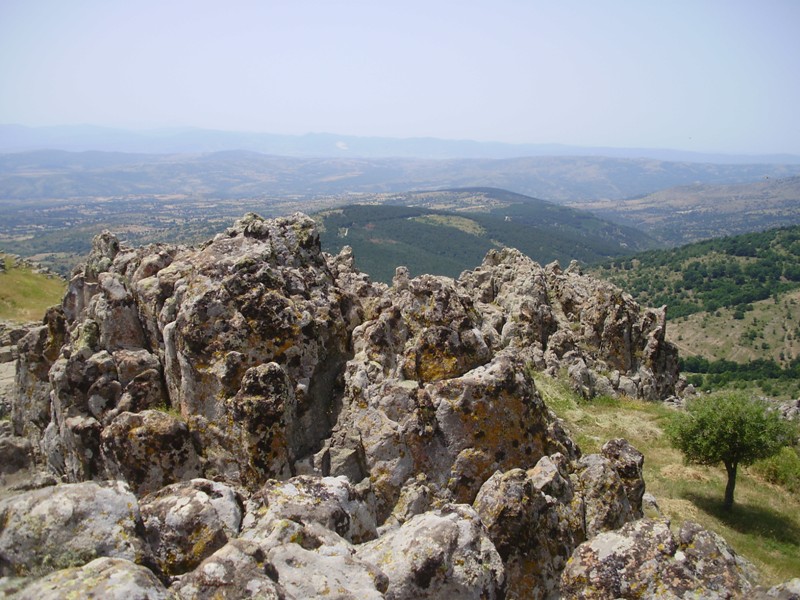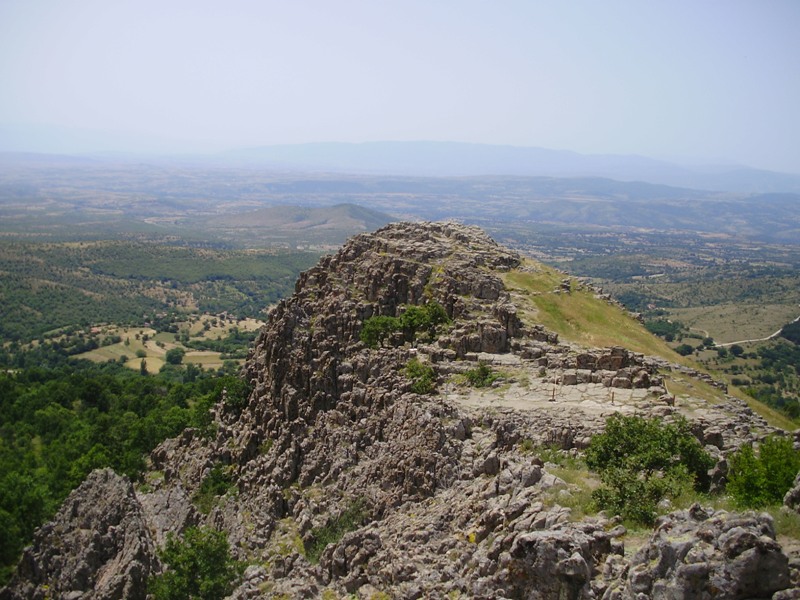 The claim of the site representing an astronomical observatory was made by Stankovski and Cenev in 2002. They found out that the site includes special stone markers indicate the rising positions of the sun on the summer and winter solstices, and on the spring and autumn equinoxes. Next to these markers there are markers which were used for measuring the movement and phases of the moon. It was built in a special way that on an exact day the rays from the sun pass through the marker and light up one of the thrones.
The main role of the thrones was probably to perform a bonding ritual connecting the Sun God with his earth-bound representative. One of the thrones has a separate marker cut into its top, and is placed at the highest point at the site. Probably here was the place where ruler sat and on ritual days the sun's rays passed exactly there.
Kokino is a Bronze Age archaeological site about 1010 and 1030 m above sea level and from the top are amazing views of macodonian abandoned countrysite.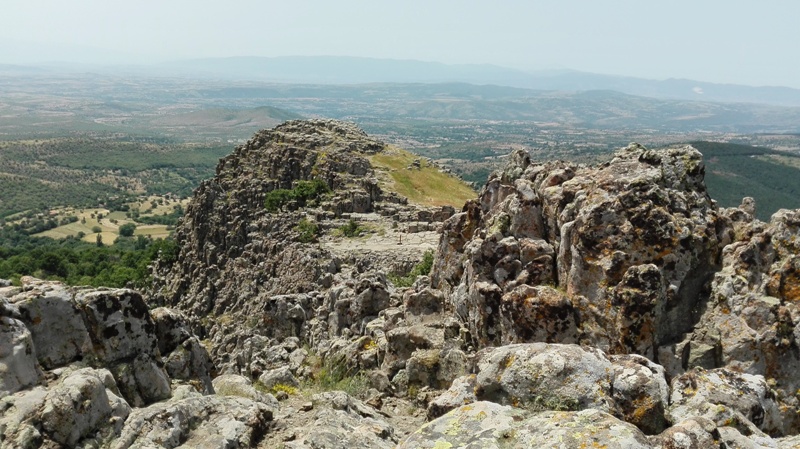 How does macedonian hospitality look like?
We stayed in Kokino maybe one hour and then Sasa ask us if we want to go with him to his home in order to taste their homemade sheep cheese. Invitation we gladly accepted and we jump back into his old car, which had more value than the most expensive limousine. That car was like a miracle because even though it looked empty, Sasa while driving pulled out cold beers, cakes and a largecold soda from it. We did few smoking breaks during maybe 20 minutes long journey (: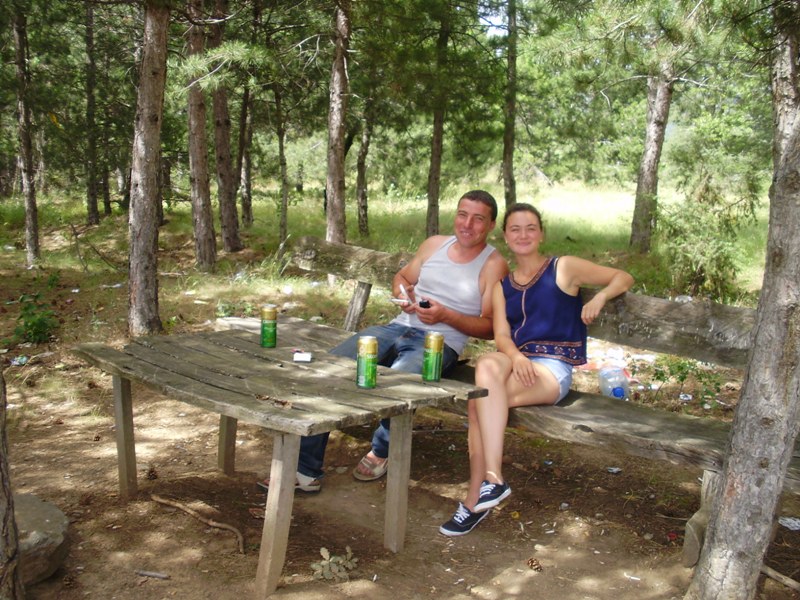 We came to their house. Two small girls welcomed us. One girl grabbed our hands and led us inside. At home were his parents, sister, her two children and two children of the second sister. They sat us and traditional Macedonian hospitality started. Table filled with food and drink, the father immediately offered us homemade rakia. Beause I understood them something, I talked with them, laughed and drank for about four hours. Nicol played with childrens and teach them english and how to use camera.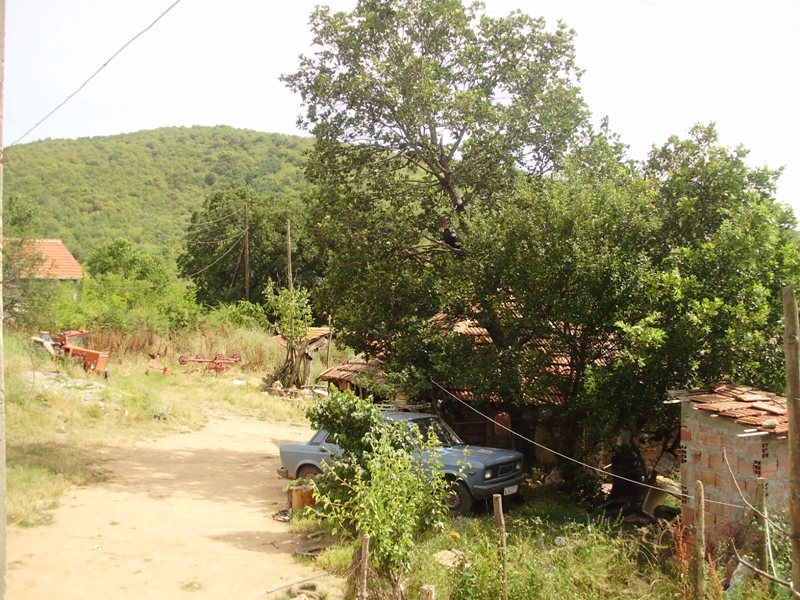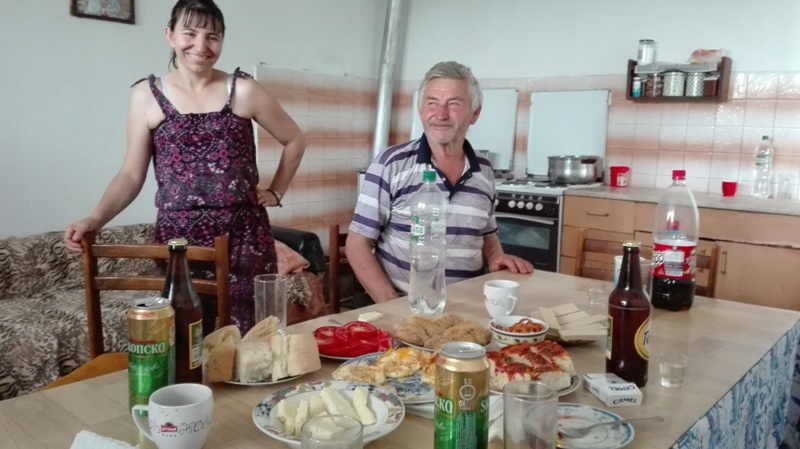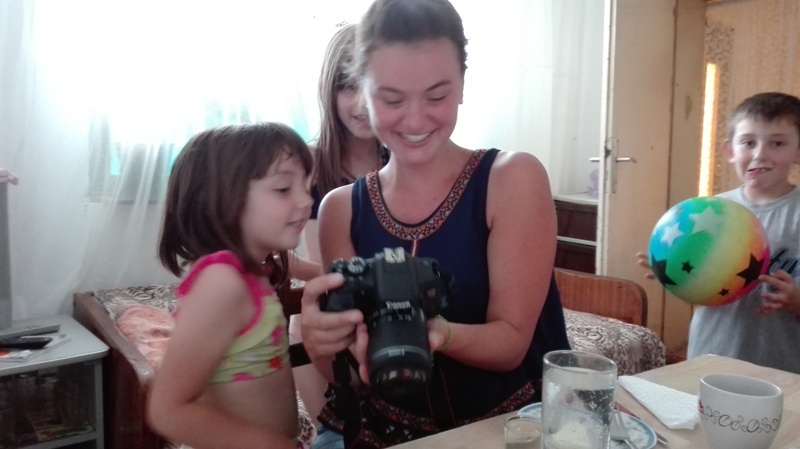 But everything amazing have to finish and it was time to say goodbay. It was very sad farewell. Sasa said he will take us to Kumanovo. Especially childrens didnt want to let us go.
We parted with them for about 20 minutes, then we sat in the car. When we moved, the children ran after the car, crying and waved with hands. Then they stopped and disappeared from our sight. We looked at each other with Nikol and we both cry. It was sooo movingly.
We've watched with tears in our eyes at the Macedonian beutiful countriside with small hills with sheep. I was sunset, the landscape became yellow and red and I that moment realized that Macedonia is for like a paradise country, which I was seraching for so long time.