How did I Spend One Great Day in Soppong, Pang Mapha Area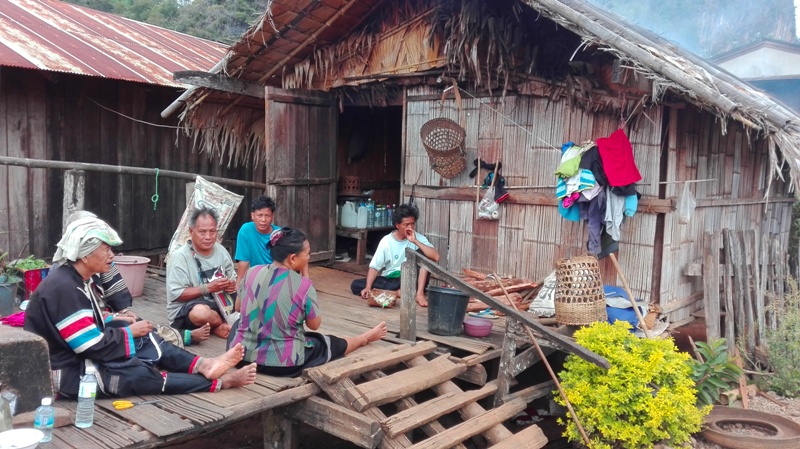 After the day of caving adventure and after two great days I spent at the Cave Lodge I moved directly to the village of Pang Mapha, which tourists, including me, incorrectly called Soppong.
Soppong is located on the main road between Pai and Mae Hong Son and is a trading center for the many hilltribe villages in the area. The population of Soppong is about 40% hill tribe mostly Karen, Lisu and Lahu, 40% Burmese Shan, and 20% Thai. There are no restaurants and no bars and only few tourists. Excellent!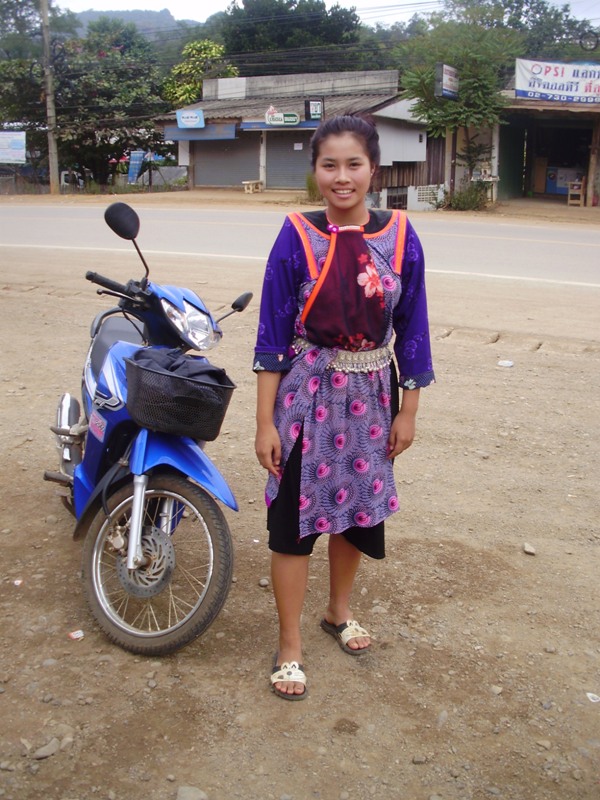 There are only a few guest houses in this small village. I stayed at the best accommodation with small swimming pool and long bridge on the end of areal known Little Eden in small bungalow. My company was only HUGE black spider in the bathroom the size of hand.
I put my backpack into the bungalow and went to buy a ticket to Pai for tomorrow because minivans in this direction are often full so I recommend booking a seat at least one day before leaving. Then I went to hire a motorbike. There is only one rental shop offering bikes for 250 baht/day. I was lucky because they had only one scooter and it was available that day.
My goal was the small village of Jabo, where Black Lahu tribe live and Coffin cave. I went slowly, because the roads are very steep and tortuous, but surrounding is wonderful.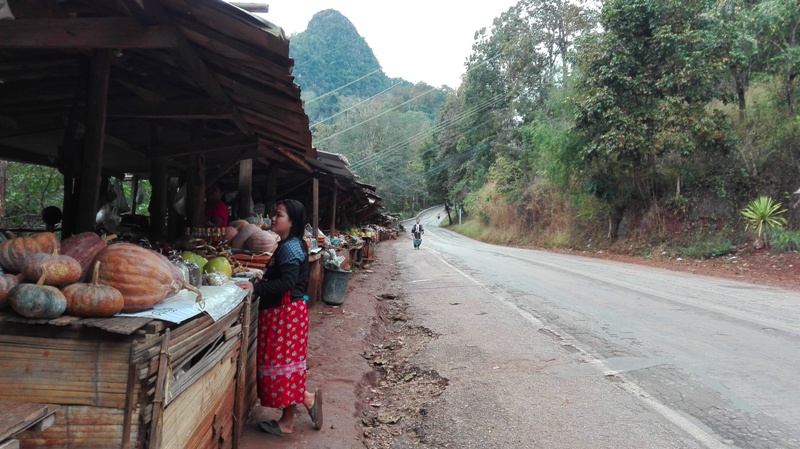 At the beginning of the village is the café. In front of this café is wooden platform with amazing view of green surrounding.  I met only one foreign tourist in the village so we start talking.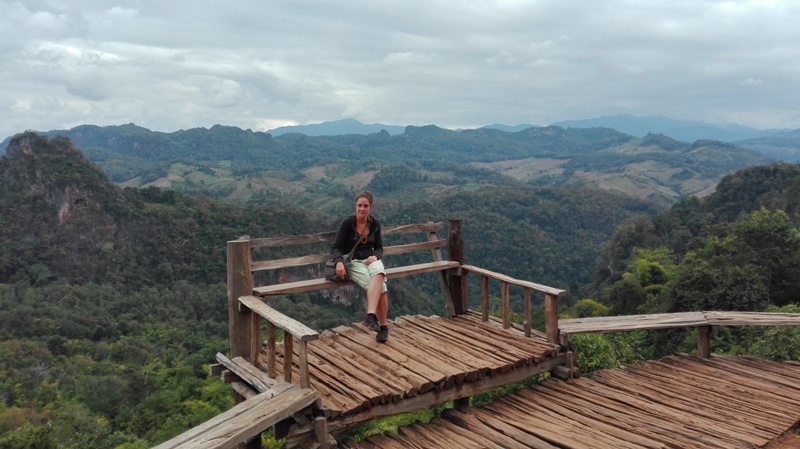 We then together went to see the village and went up the hill behind the village where the view of village is nice. It is an authentic place with a beautiful landscape and a great opportunity to meet the Lahu tribe members.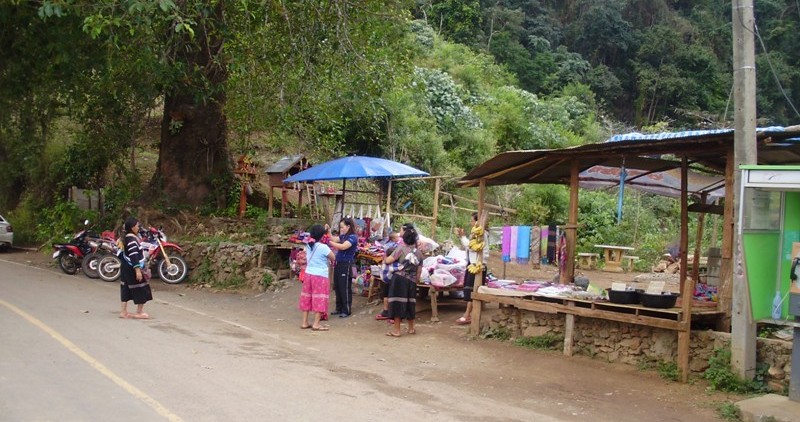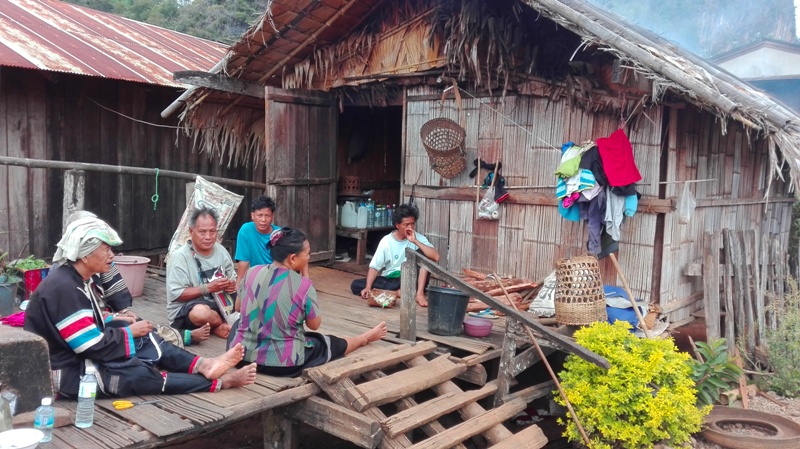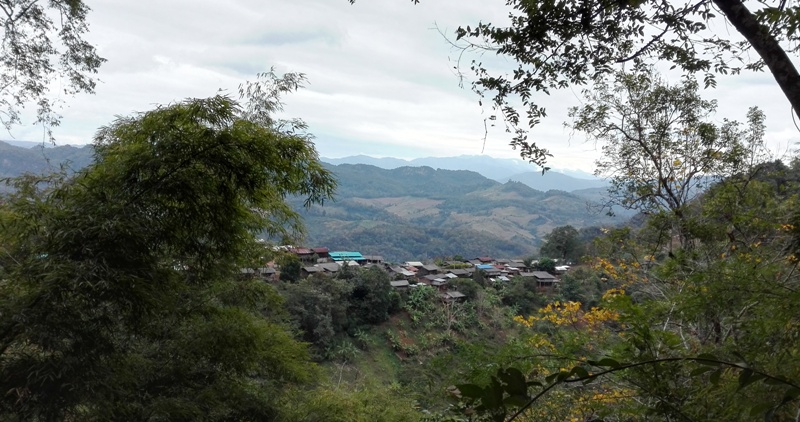 Then we drove back to Soppong to find Coffin Cave. This cave was very strange from the beginning. We drove around about 3 times, and we never noticed the entrance despite being near the main road. According to map, I knew exactly where it supposes to be located, but we really couldn't find it. We said we'd try it last time. We stopped at one place we passed about 5 times before.
We parked motorbikes, but we still couldn't believe we are in the right place. The path was overgrown, and it seemed like no one has walked there for a few months. We climbed higher and higher, until we saw the mark. We knew we were on right place just now. The cave has several parts; you should follow the marking because some sections were very dangerous.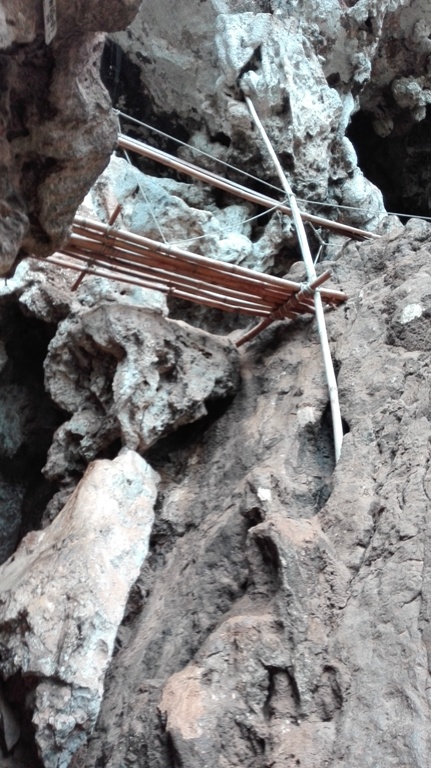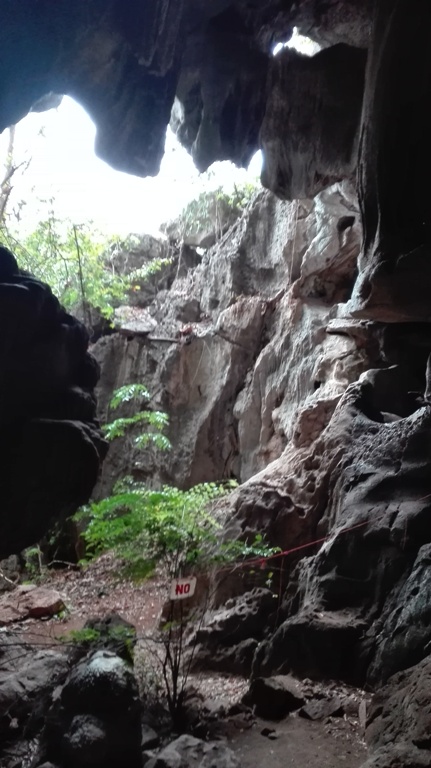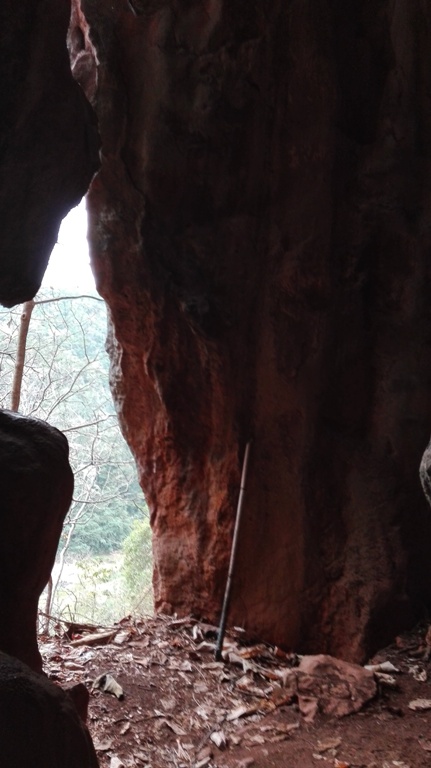 In this cave have been discovered coffins from teakwood. Coffins have probably been carved by the Lawa people thousands of years ago.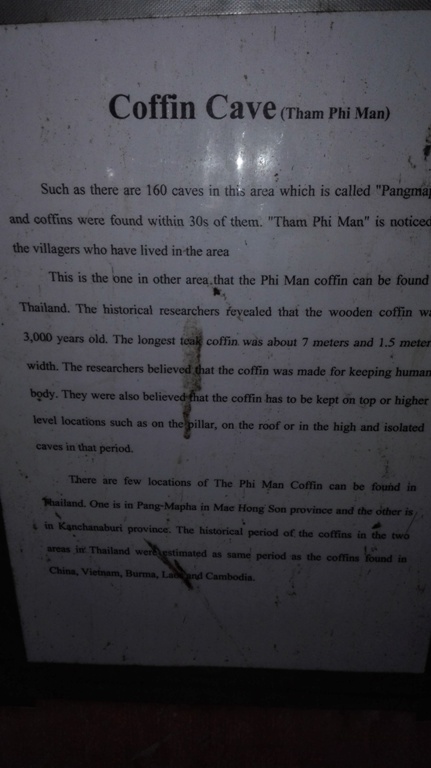 We slowly explored the cave and got to the end where a big surprise waiting for us. Someone lives here! This person wasn't here, or maybe he was, but was hidden somewhere deep in the cave out sof marked trail. First of all, we thought it is someone who is addict on drugs, but when we investigated place, we found out it was probably monk. The place was beautifully decorated and maintained, on the walls were candles and everything was very clean.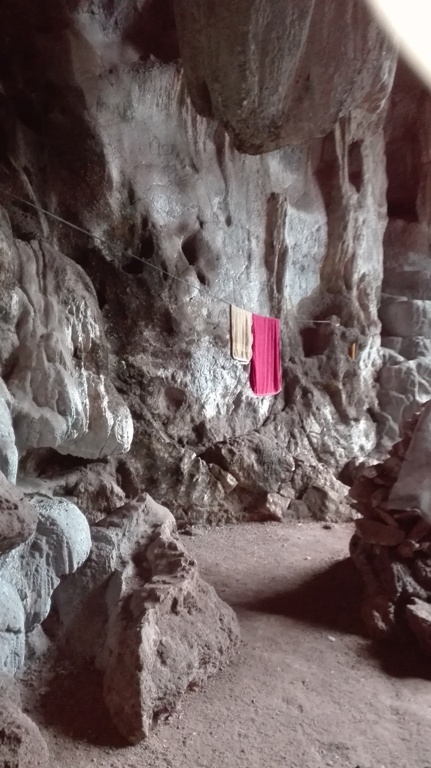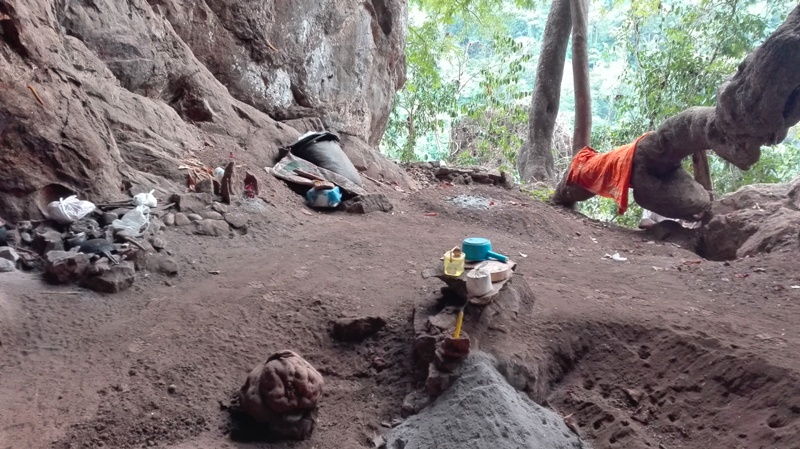 Anyway, both of us had a very strange feeling in this place, but we liked it here. It was worth despite the fact that we were searching this place one hour.