How to Spend 3 Interesting Days in Brno in Czech Republic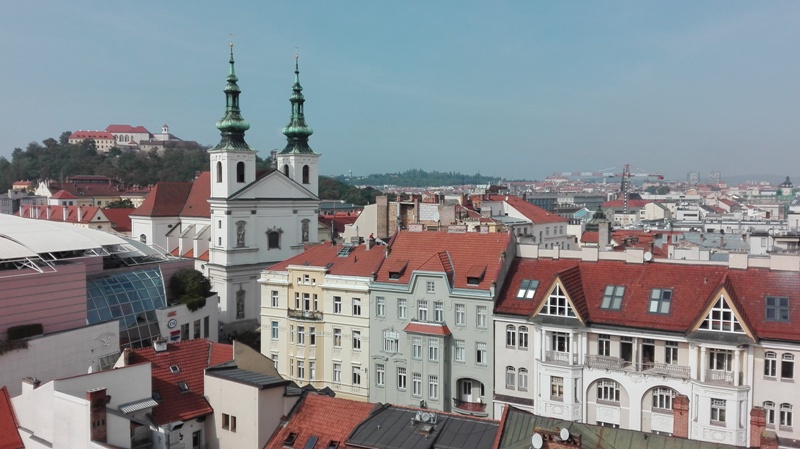 If you want to visit Czech Republic I would recommend you to visit bigger city Brno in the east of country. To fully enjoy this city, you should spend at least 2 to 3 days in Brno. There are many interesting places to see and things to do in Brno and its surrounding. I have stayed in Brno for three days, and I managed to see everything I wanted with no rush. So I wrote this article to show you how to spend similar 3 days in Brno.
All the attractions I wanted to visit in Brno and surrounding area I split up into tree days. Every day was specific. The first day I visited only places on the ground, the next day underground and the third day in the countryside – on the ground and underground.
Day 1
After arriving to Brno I recommend you to visit the old town of Brno. You can start at the Moravské náměstí or Moravian square, where you can get by tram. On the Moravian square you will immediately notice an eight-meter black statue of a horse. It is a relatively new statue depicting Jost Luxemburg. This sculpture is very controversial, because if you walk below it the horse's head will remind you male genitals.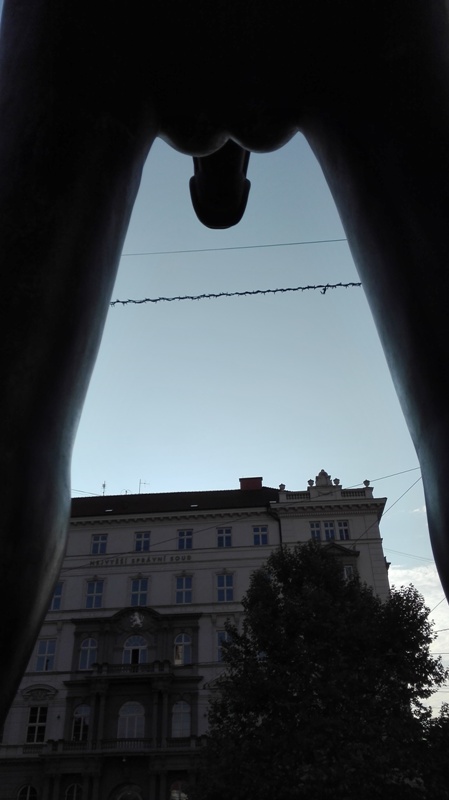 Then walk to the Kostel svatého Jakuba, Church of Saint James in Jakub Square. Originally a Romanesque building, it was later replaced by a Gothic church. It has three naves with their majestic pillars and vaults containing a number of tombstones of local citizens and prominent people related to the history of Brno. 94 meters high church tower is one of the dominant features of Brno.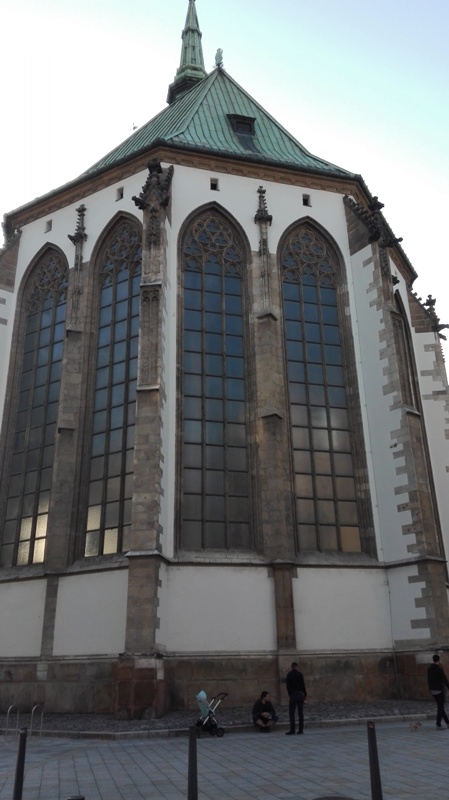 From Jakub square it is only few minutes walking to the main square of Brno – Náměstí Svobody. At Námestí slobody you can see not only remarkable buildings, but also the plague column as a reminder of plague outbreaks in Brno. The most controversial installation in this square is Brno astronomical clock. It is monument made of black granite from which small marbles fall out every day at 11 a.m. You can try to catch it and bring home an interesting souvenir from Brno.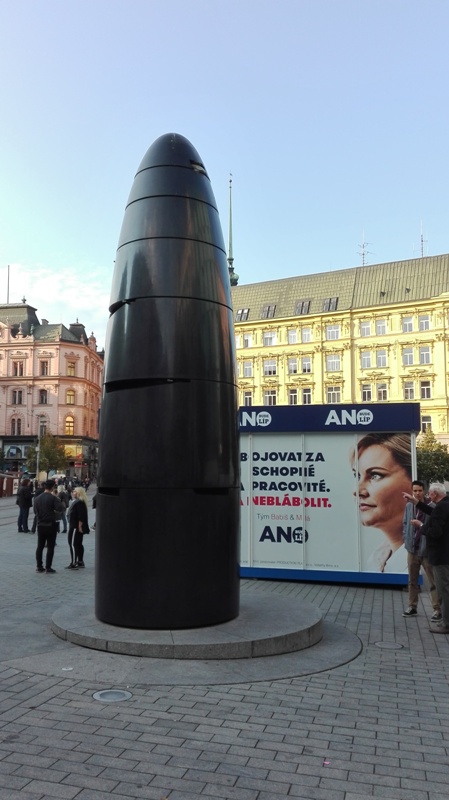 Continue to the south and will see Old Town Hall. The Old Town Hall is the oldest and most interesting historical building in Brno. It was the venue for council meetings, court proceedings.  Medieval documents and money were safeguarded here. The town hall had to have its own city jail. You can also climb to the 63 meter tower from where is beautiful view of Brno old city. Entrance fee is 70 Kč.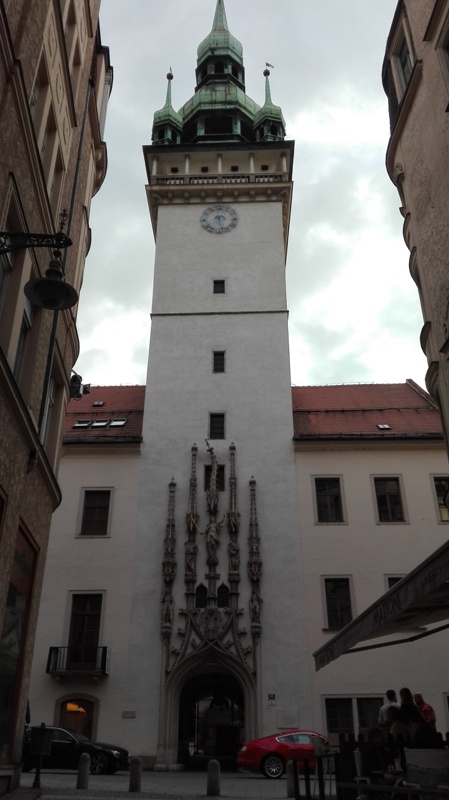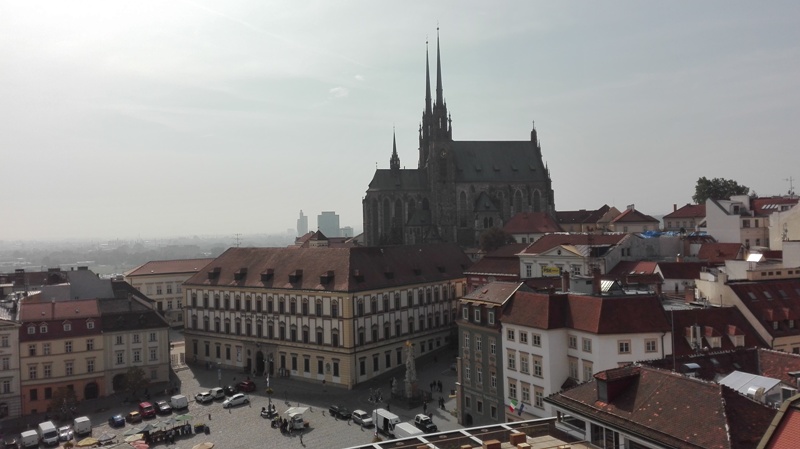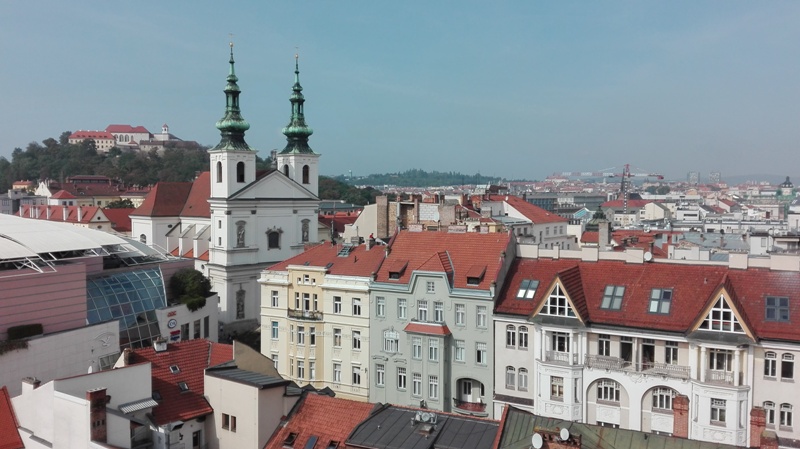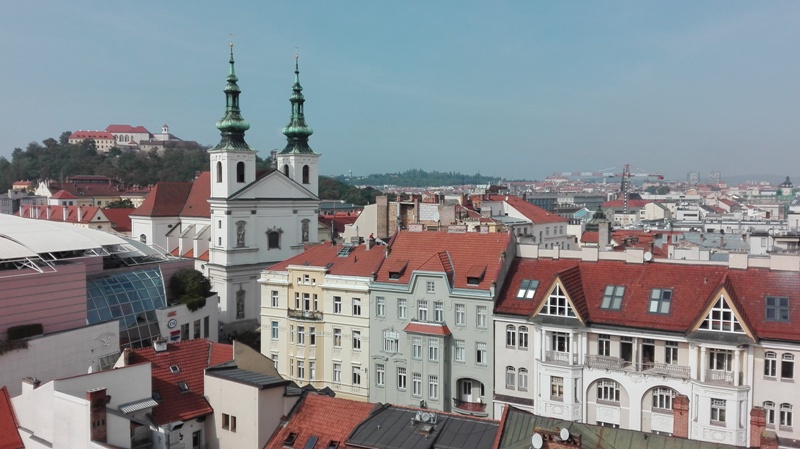 Only few meters from Old Town Hall is Green Market where you can buy everyday some fresh fruits, vegetables, mushrooms, chili, plants etc. This kind of market doesnt exists even in capital city Prague.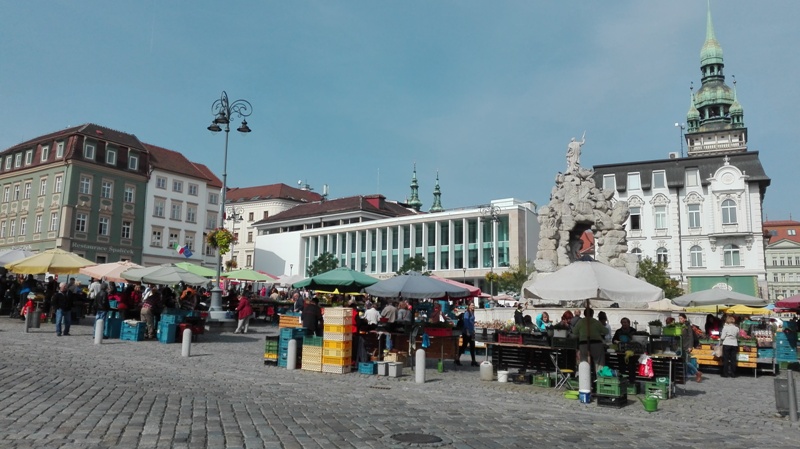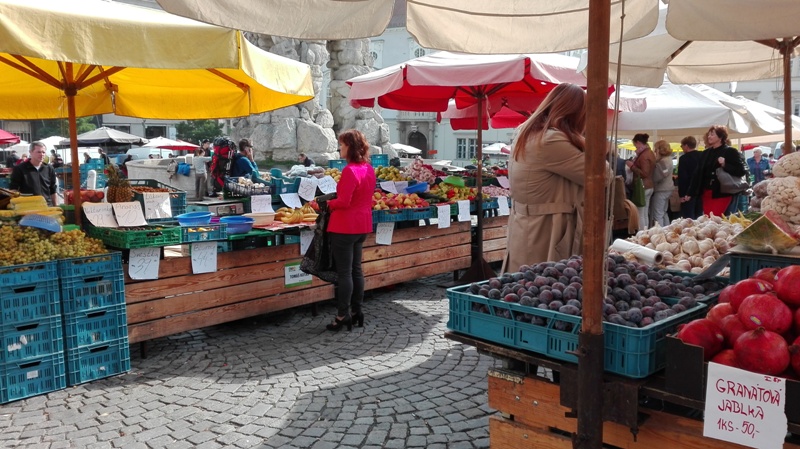 Next to Green market on the way to the one of the biggest attraction of Brno is theater Goose on a string. This experimental theatre with a glorious past is among the leading theatres in Czech Republic.
Walk up the street and you will see place you have to visit while in Brno. It is beautiful Cathedral of St. Peter and Paul, which is located on the Petrov hill. It is a national cultural monument and one of the most important architecture building in South Moravia.
The bells of the cathedral are rung at 11 o'clock in the morning instead of 12. According to legend, during the Thirty Years' War the invading Swedes had promised that they would call off their attack if they had not succeeded in taking the city by midday on the 15th of August. Some citizens decided to ring the bells an hour early on this date, fooling the Swedes into breaking off the siege.
There is a nice park behind the church with benches, where you can sit and enjoy view of Brno.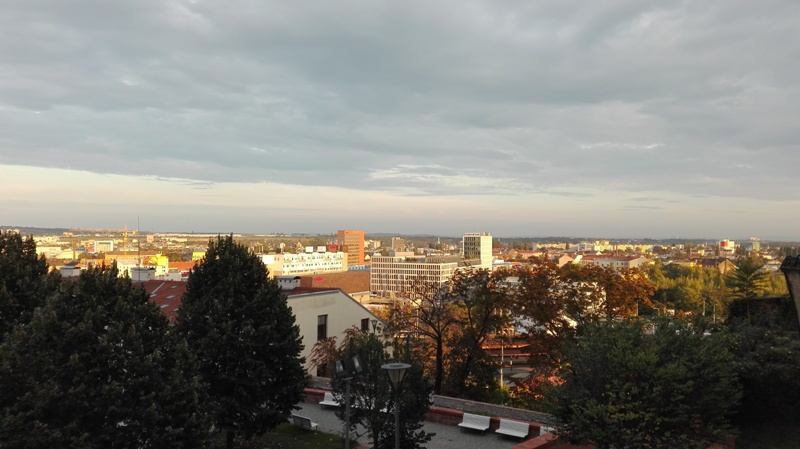 After sightseeing of Brno you can spend rest of the day and night in one of many pubs located in Brno and drink traditional Czech beer.  Very famous pubs are Bar which does not exist and Na stojaka where no chairs are places and you have to stand during drinking.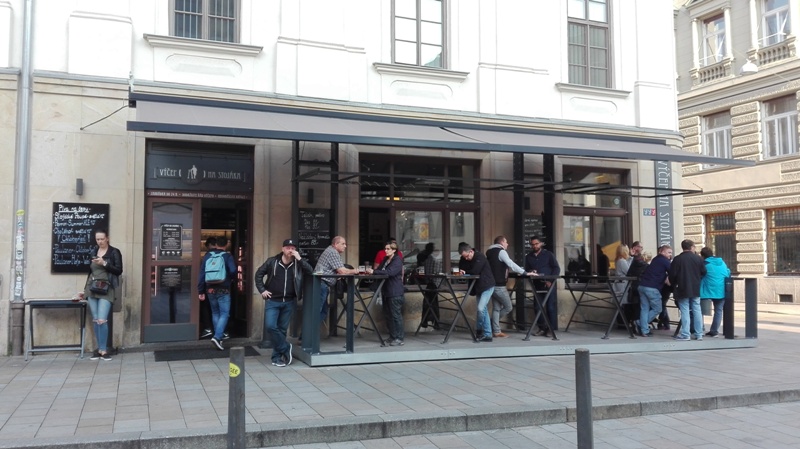 Day 2
I called second day as a day of Brno underground. First, you can start your day next to Church of Saint James in Brno Ossuary, which is the second largest ossuary in Europe.
Establishment of churchyards within the city walls prevented its extension. Capacity became insufficient for the growing city, so graves were opened 10 to 12 years after burial and the remnants were removed to make place for another body in the grave. The remnants from the original graves were moved to special underground places called ossuaries.
This ossuary was forgotten for over 200 years until it was stumbled upon in 2001 when reconstruction work was being done on the St. James Church.  Since then, researchers and archaeologist uncovering over 50,000 bones and they still work on it. Analyses prove that these skelets belong to victims of plague and cholera epidemics, Thirty Years' War battles and Swedish siege.  Interesting is that bones that are very yellow probably died from Cholera and those red probably died from the plague.
In an underground atmospheric chapel with music you will find preserved bones, pillars of skulls that reach the ceiling and coffins that contain remains.
Foreign visitors have seven different versions of the explanatory text at their disposal: English, German, Russian, Italian, Spanish, French and Polish. Opening hours are from Tuesday-Sunday, 9:30 a.m – 6:00 p.m and entry fee is 140Kč.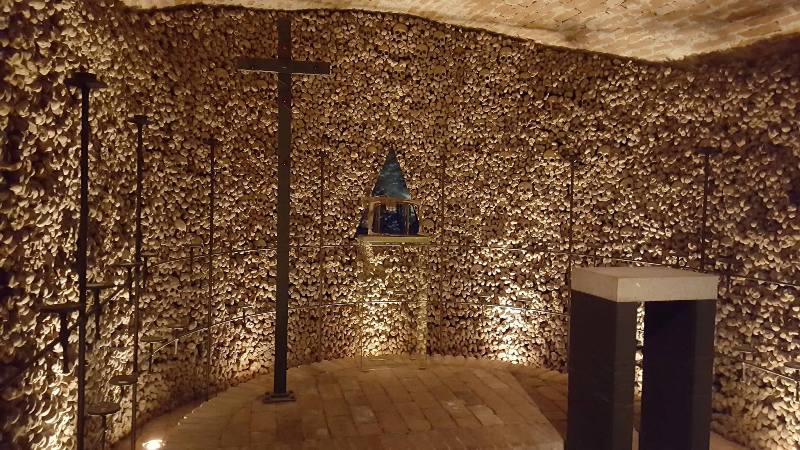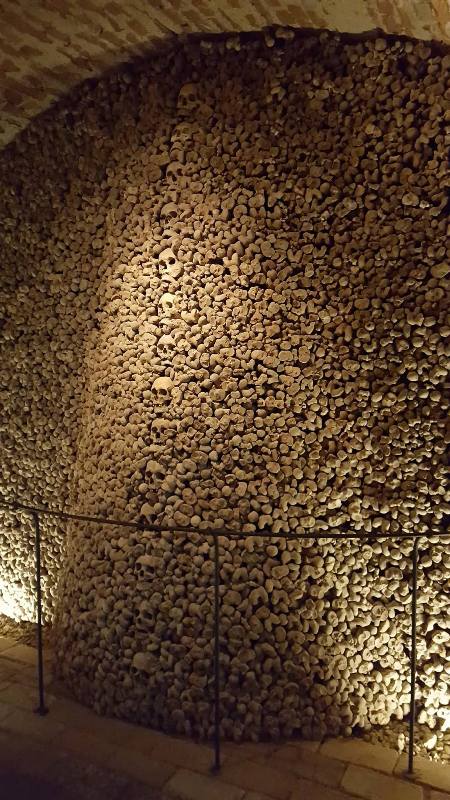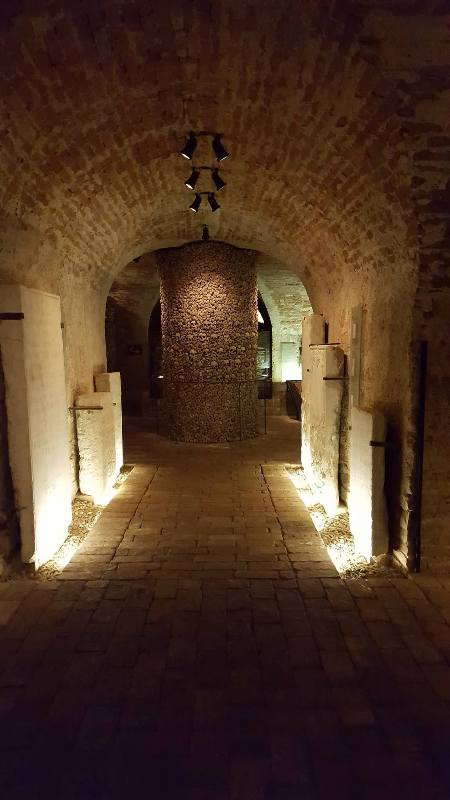 The second underground place worth to visit in Brno is Capuchin Crypt in Brno where you can find a lot of information about how were capuchins buried and you can see many Mummified monks. Crypt also houses some important citizens of the 17th and 18th Centuries.
The crypt was founded in the middle of 17th century in the basement of the Capuchin Monastery. The corpses of monks turned into mummies because of the geological composition and system of airing. These mummies never intended to be mummified.
Keeping monks with their vow of poverty, they reused a single coffin time and time again. Once the funerary rites were over, they move body into the crypt and lay to pillow of bricks.
In the room where mummies are place is this warning written:  "As you are now, we once were; as we are now, you shall be."
Opening hours to Capuchin Crypt are daily during a day and entry fee is 70 Kč.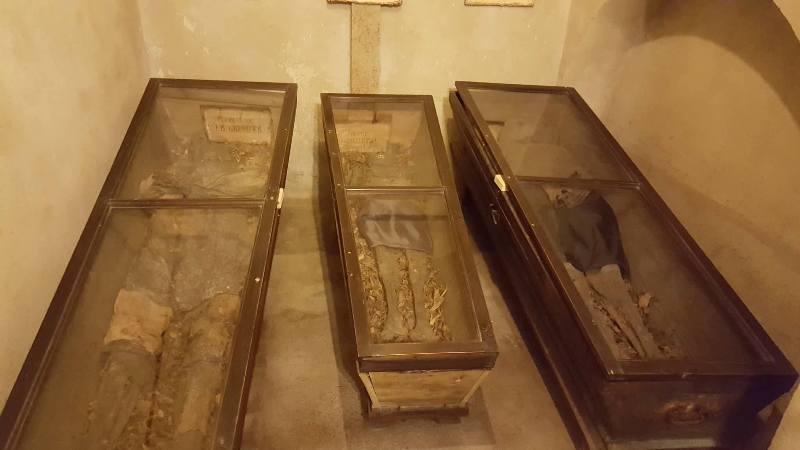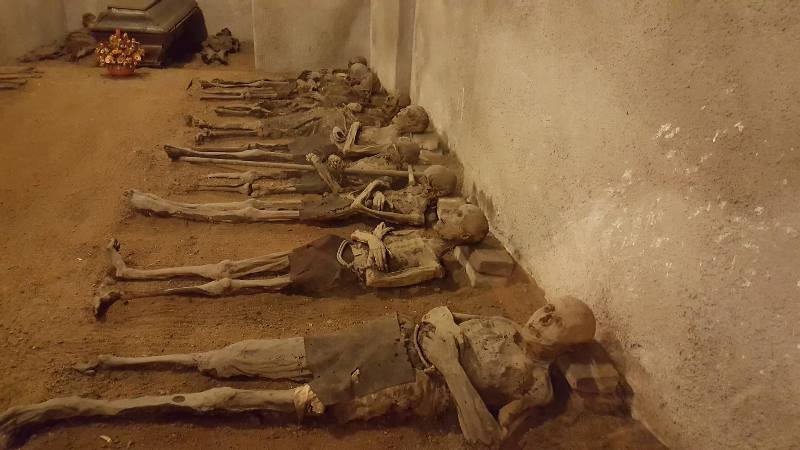 The third place you should visit in Brno second day is casemate in Špilberg castle. The casemates belong to some of the most visited attractions in Brno.
The dungeons were originally built as casemates. Casemates are chambers without windows where soldiers and equipment were housed. During the reign of Emperor Joseph II they were converted into the empire's hardest dungeons, where criminals sentenced to life were chained to the walls. In casemates were hold many political prisoners of the Habsburg Empire during the 19th century.
Opening hours of the Casemates from April to September are Monday – Sunday 10:00 -18:00 and from October to March Tuesday – Sunday 9:00 – 17:00. Admission fee is 90 Kč. Guided tours in for foreign groups can be booked individually. It is possible to visit casemates out of opening hours without guide only with printed plan.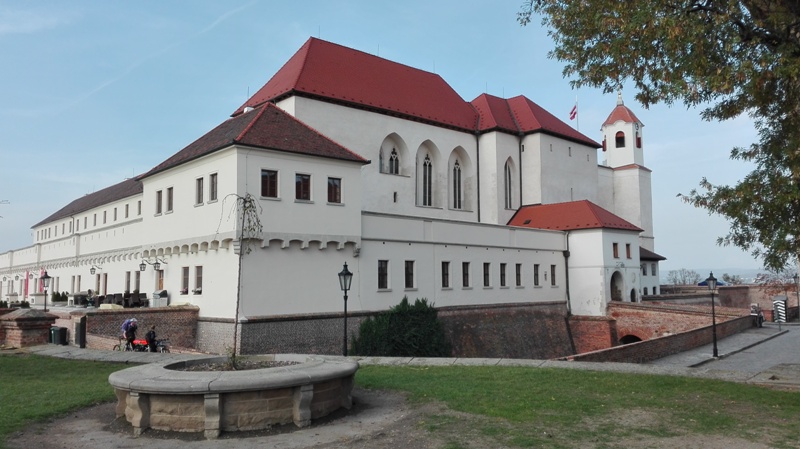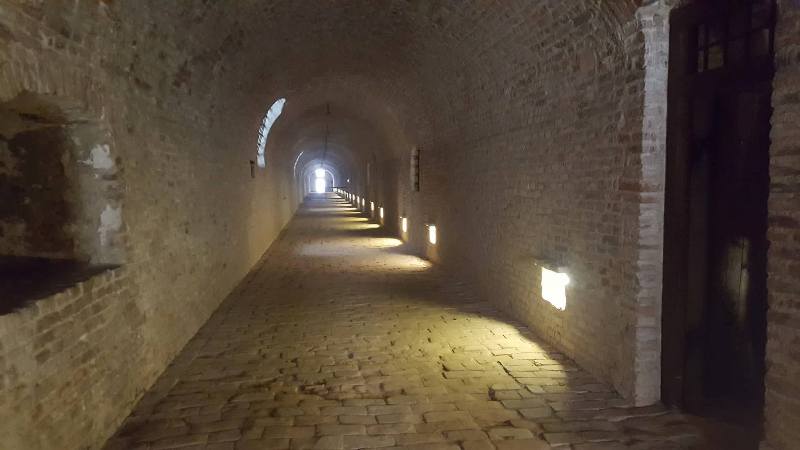 Day 3
I recommend you to spend third day out of Brno in the nature of Moravský kras called Propast Macocha,  Macocha Abyss, which is located only 38km far from Brno. Famous abyss is more than 138 m deep and it is the biggest gorge of its kind in the Central Europe. There are two platforms for tourists at the edges with view of abyss.
The part of Macocha you must definitely visit is Punkva cave. Underground River Punkva is made by several local brooks which became bigger river underground. Macocha Abyss is the only place where Punkva River goes to daylight. The whole cave complex is made by more than 30 kilometers of underground passages partly filled with water. The cave tour has two parts – dry path you will visit by foot and water path you will visit by boat. More information about how to spend nice day in Macocha Abyss you will find in this article.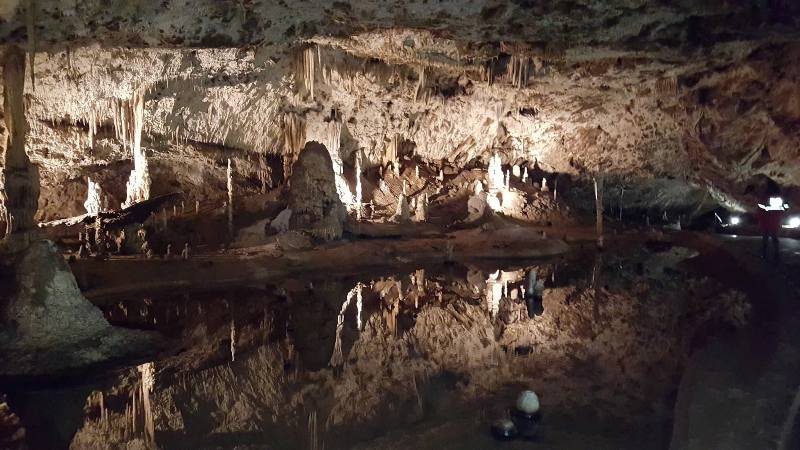 I hope you will like it and visit as many attractions as I have recommended in this article.