Koh Pangan New Year's Eve Party and Tips How to Survive It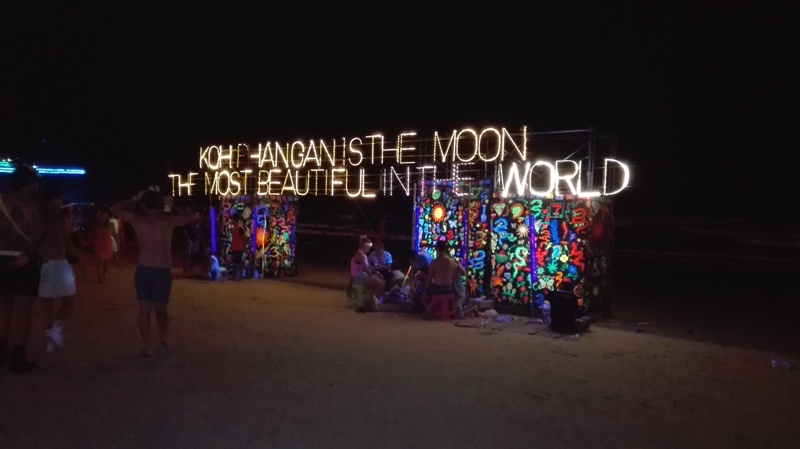 Since I was lucky and was born on New Year, I celebrate this special day every year with different people in different places. This year I decided to celebrate my birthday at the Koh Phangan New Year's party. I read that this party is considering as the third best New Year party in the world. Every year around 60,000 people from all around the world came to Koh Panghan to be the part of this massive party. It was simple; I need to part of it as well.  I would like to give you some tips for New Year's Eve party in Koh Phangan.
Where to stay during Koh Phangan New Year's Eve party?
My original plan was to stay in Koh Samui and come to the party in the evening by boat and come back in the morning. But I came to the island a few days before party and I really don't regret it. The journey back to Koh Samui by boat in the morning was unimaginable.
With new friends I met in Koh Samui we have found a very good accommodation Coral Bungalow. This hotel is located on the west, more tranquil part of main beach Haad Rin. From the main beach where party happen it is only about 10 minutes walking. The prices of rooms are very reasonable in this hotel and increased only for 3 nights during the party. Having been here a few days before the party without prior reservation, it was no problem to extend the room even on those critical days when the island is full. However the price for the room was still reasonable. For example, on the opposite side of the island, there are resorts offering very simple accommodations for the same price. Prices in hostels are extremely expensive!! You pay more for one bed than in a private room in other accommodations. Be aware of that.
Therefore, I recommend you to come to Koh Phangan 4,5 nights before beginning of party when the island is still empty, find accommodation and keep room until the party. During these days you can explore the island. You will not pay a lot of money for accommodation and have problem to get to the expensive and crowded ferry.
How was Koh Phangan New Year's Eve party?
We came to the beach earlier. Entrance fee to the New Year's Party Eve at Koh Phangan is symbolic 100 baths. In the afternoon the beach began to fill. I really liked the relaxed atmosphere and vibrations on the beach before party.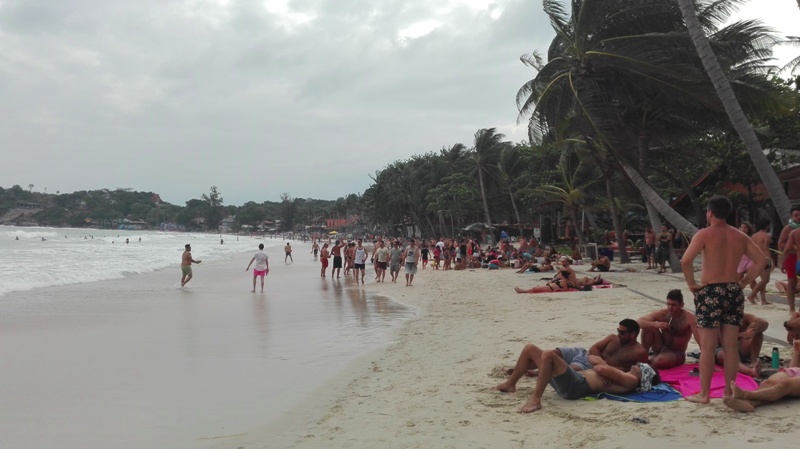 After sunset we went to Mellow Montain Bar, where you have a nice view of the entire beach. Then we walked across the beach, had fun and waited for the midnight.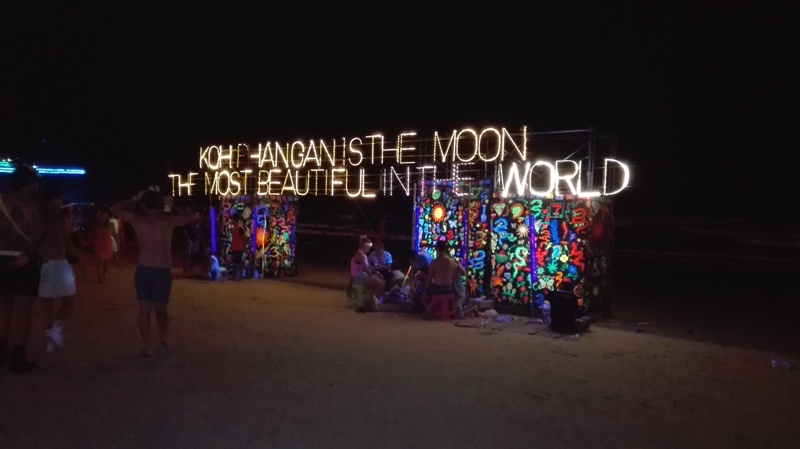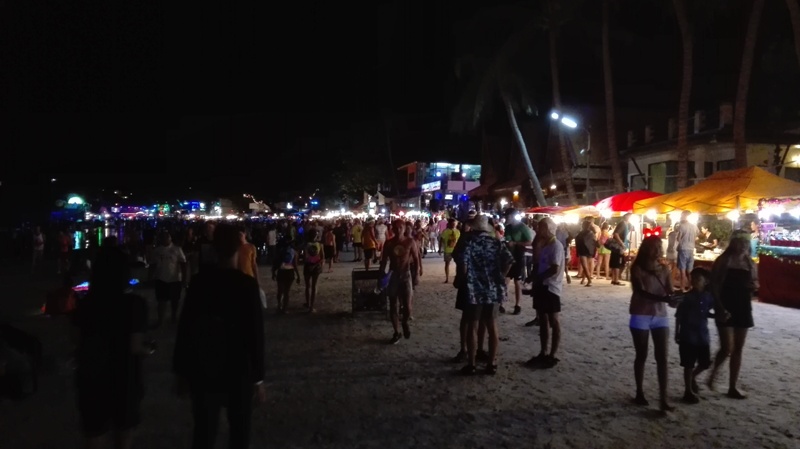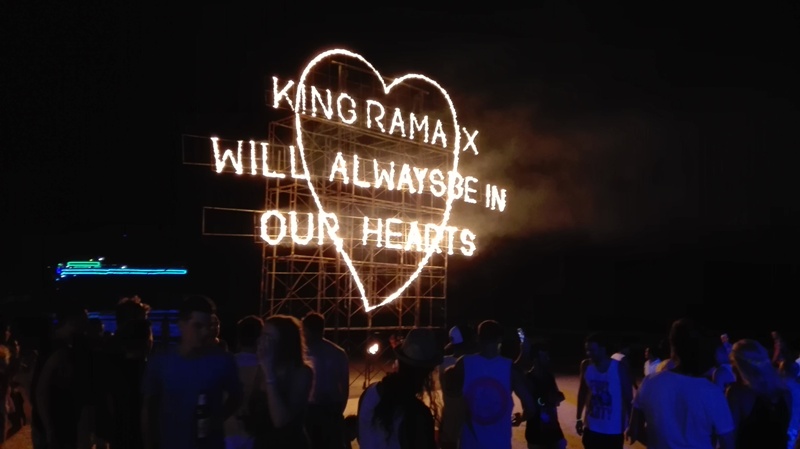 Just before midnight, I decided I wanted to see the entire beach from the top. I found a place where few people danced. So we climbed there. And the celebration of the New Year and my birthdays was amazing. Seeing a beach with around 60.000 people was simple amazing! Everybody was happy and enjoy the moment. Euphoria. The party was mine!!
When climb down after midnight, we were all deaf to one ear. When I turned around, I found out we were standing on a huge sound system (: Then we had fun until morning, because at this gigantic party there are several stages along the beach with type of music playing. Everybody can choose what he likes.
Alcohol at Koh Phangan New Year's Eve party
Alcohol is part of celebration of a New Year. But during this New Year Eve party you need to be careful about what you drink. I really do not recommend drinking cheap buckets from the street. You can never be sure what they give you inside. I was careful and brought from home my favorite whiskey. When we finished it with my friends, we went to buy bottle of well known alcohol Hong Thong to Seven Eleven. Even in the morning I still feel fresh enaugh (:
Fireworks on Koh Phangan New Year's Eve party are dangerous!
Before the midnight, it is good to find a place to enjoy the moment of New Year. The basic rule is to keep as far as possible to any fireworks. Classical fireworks are forbidden, but at this party they use fire inscriptions which are burned during the midnight. This year, unknown number of tourists suffered burns and injuries when a pyrotechnic meltdown prompted panic at party. At least one man is reported to have died. I noticed this sad news the next morning.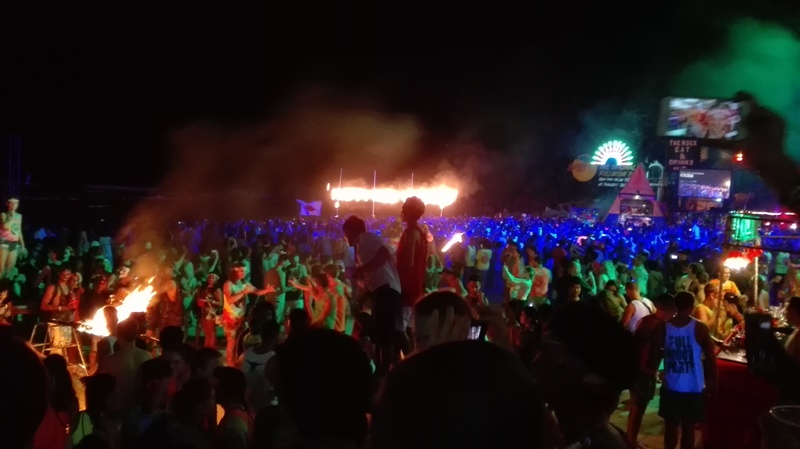 The day after Koh Phangan New Year's Eve party
The next day we were all tired, so we went to see the beach on the west side of Haad Rin, a short walk from our hotel. As you go further and further along the beach, you will reach the quiet part, where you will find huge rocks. At this part of the beach there are also hotels with a very nice architecture. After a night at the massive New Year Party, this peaceful part of the island was the best place where to go.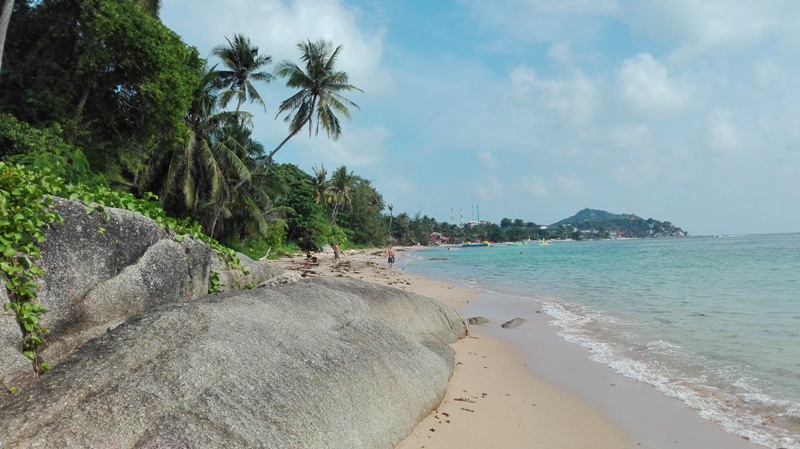 I spent 10 days in Koh Phangan and I really don't regret to leave Koh Samui and went to Koh Panghan. It was because of the things I mentioned in my article Why I Do not Like Koh Samui. I will remember these funny moments in Koh Phangan for long years. Next day I moved to Surat Thani, where I spent one night, and the next morning I flew north to Chiang Mai, where I began my part of the trip in Thailand with more sightseeing and adventure.