Saint Naum Monastery as one day trip from Ohrid in Macedonia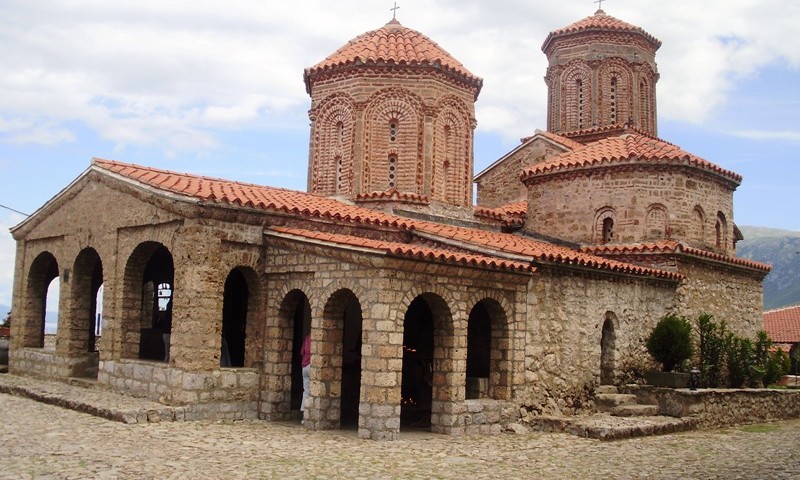 Saint Naum Monastery in Macedonia is a very popular place which is situated along Lake Ohrid, 29 kilometers far from city of Ohrid. It is very popular tourist attraction in Ohrid, which is worth to see. There are 3 ways how you can get to Saint Naum – by boat, bus or shared taxi.
I have read that one boat leaves from the port at 10.00 in the morning every day. Because I woke up later that day I decided to go to the monastery by bus. I came to the bus stop, which is located opposite the Ohrid Bank. I was waiting for direct bus and I asked people to assure that the bus will really come. The bus leaves from Ohrid several times a day, and one way ticket costs 110 DEN. Just few minutes before bus came, a taxi car arrived and taxi driver told me that I can go with him there for only 100 DEN, because I will share taxi with others that go to the same direction. At first I did not believe, but people confirmed me that it's something like a shared taxi and I can go with him without problem. The journey was nice, road goes through villages which are located on the shores of the lake.
In the parking lot, I agreed with a driver to take me also the way back to Ohrid and he showed me a restaurant where we will find each other 2 hours later. We agreed I will pay him for both ways, when we will get to Ohrid.
Finally I went to visit monastery. The whole area is really nicely maintained. First I went through the promenade by the lake, where there are several restaurants, which serve traditional food.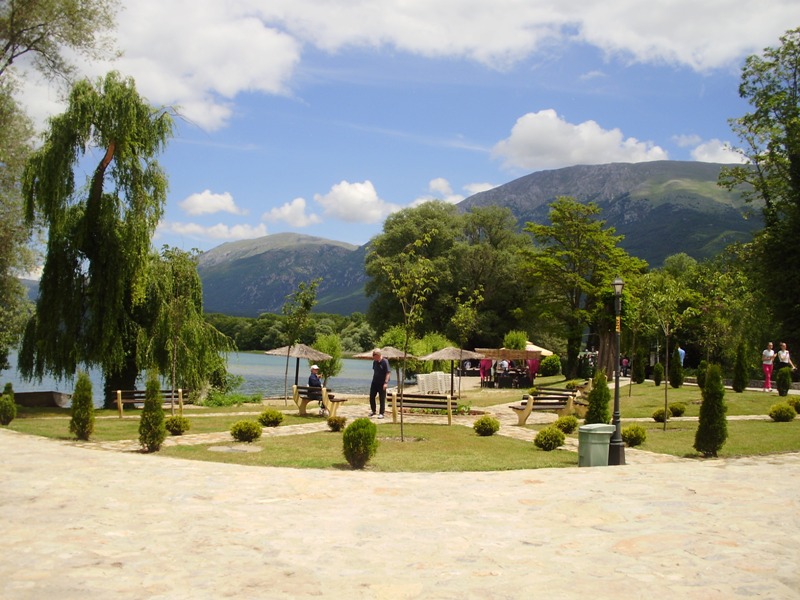 At the monastery itself are nice gardens with a sitting areas. The peacocks made me company andI even I saw one albino peacock.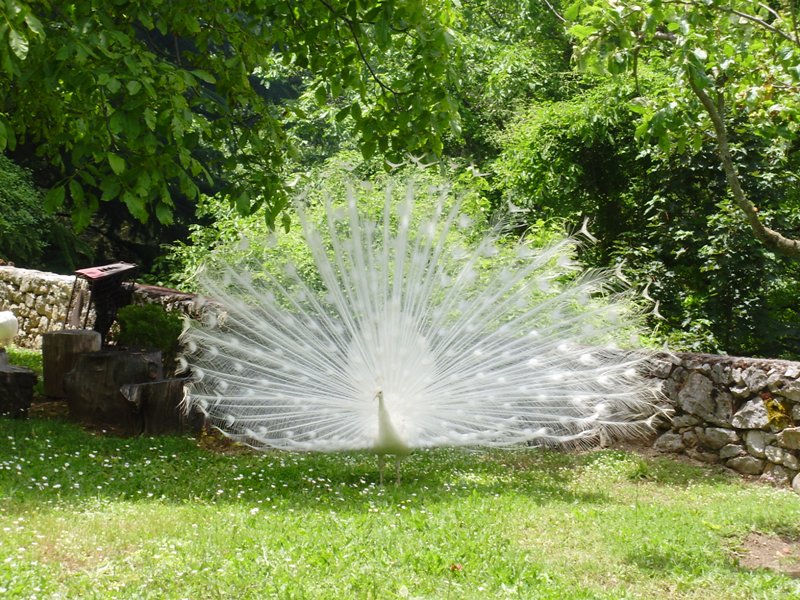 Monastery Saint Naum was built originally in 905 by monk Saint Naum and people believe you can still hear the saint's heartbeat by pressing your ear to his coffin inside the church. The icons of St. Naum are some of the best religious painting achievements in the Balkans.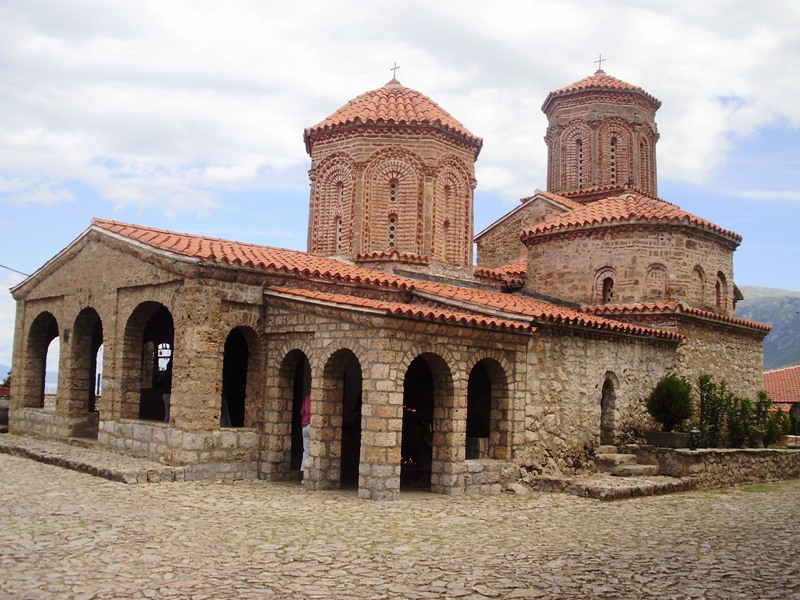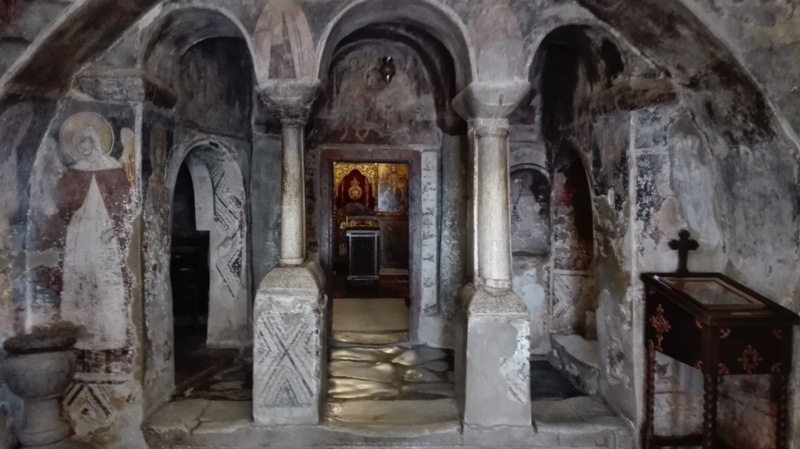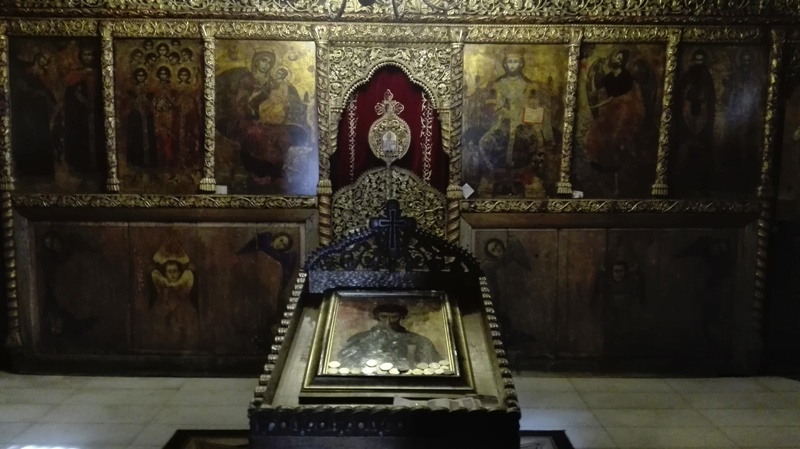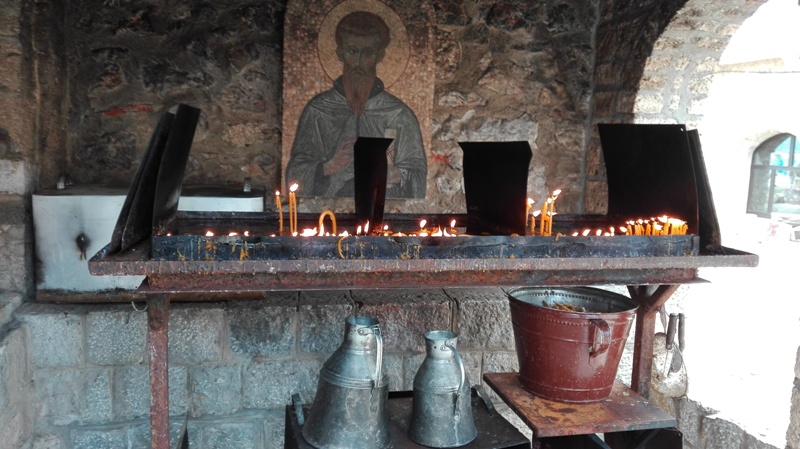 Near the monastery you can see smaller church.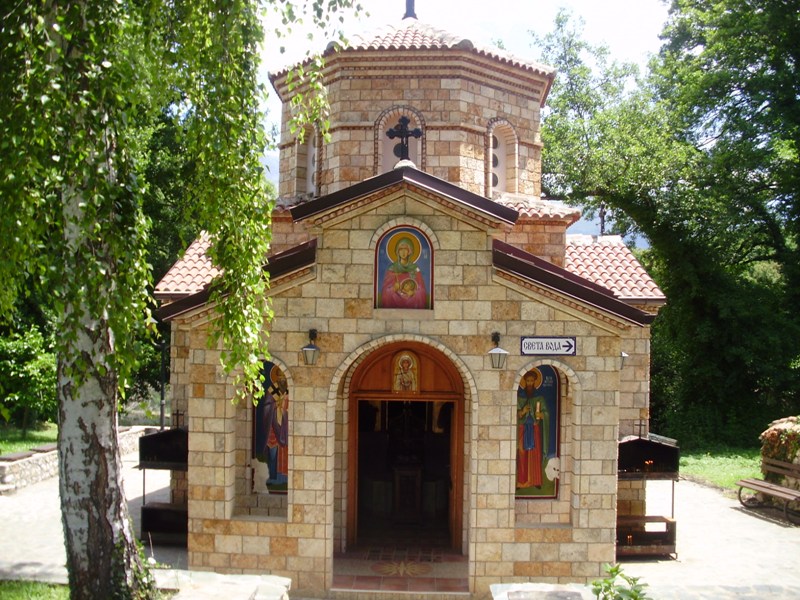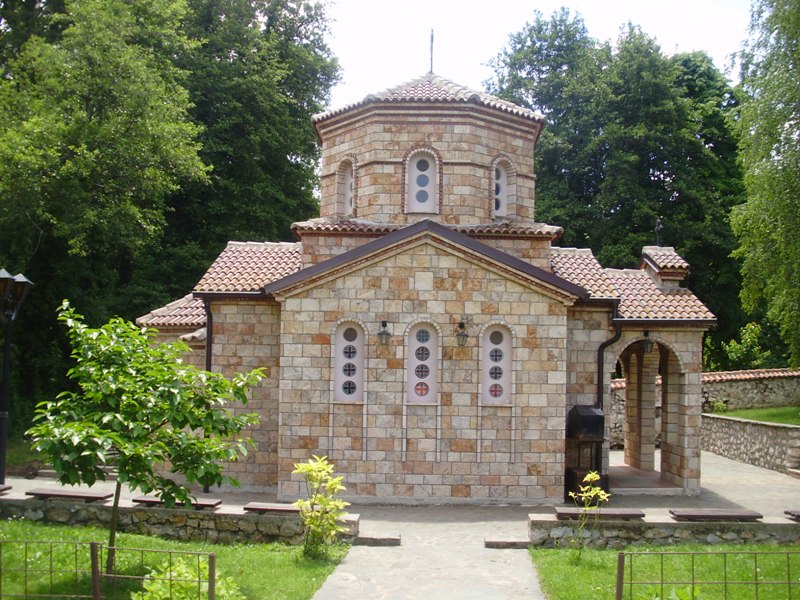 If you have time you can take a boat and go for a short trip to the springs. It's a nice green place. The boat costs 500-600 DEN.
It was time to meet my taxi driver again; therefore I went to the restaurant where we had an appointment. There were a lot of people, but I didn't see him. I went to look for him to parking lot, if he was not waiting me there, but he wasn't. So I went back to the restaurant, waited a moment and returned again to the parking lot and I asked people who collected money for parking. They told me that the taxi driver already found other people and went with them to Ohrid. Ok then, I had accidentally one way for free.
Another bus supposed to leave half an hour later, so I went to eat in to the nice restaurant on the shore, and when I came back another taxi driver offered me to go with him and other two people at the same price to Ohrid. I agreed. So this day I had really comfortable transportation all day.
By the way, in the monastery I saw several large cruise ship, which came at regular intervals, so during season there is not only one ship at 10.00 as many internet websites mention. Ticket cost 10 Euros. You go to the monastery one hour; you will stay there for another one hour and then travel back to Ohrid.
You can find timetable for direct buses to the Saint Naum monastery at the main bus station, or you can just call there. Buses also stop at the bus stop near city center next to the Ohrid Bank.
I found out there are shared taxi cars very often at the bus stop that come before the arrivals of the buses. The taxi drivers will take you when they have more people going the same direction even at a lower price like buses.