Millennium Cross on Vodno Mountain with amazing views of Macedonia
How to get to Middle Vodno?
I did my trip to the Millennium Cross in Vodno on the last day before heading home after 3 weeks spent in Macedonia. I just wanted to say goodbye to Macedonia and that's why I chose that place on the top of Mount Vodno because there is beautiful view of the whole Macedonian countryside.
Vodno is a very popular place for Macedonians, because it is the hill, which is very close to Skopje and provides many opportunities to spend time there.
I went to Middle Vodno by double-decker bus number 25 from the bus station. A ticket costs 35 DEN and the journey takes about half an hour. Bus stops at various bus stops in Skopje. I got off at the last stop, where there is also beginning of cable car that goes to the Millennium cross. On this place you'll find several restaurants and shelters for sitting. The whole place is very nicely maintained.
Hiking to Mt. Vodno and Millennium Cross
If you decide to come out on top on foot, you will find beginning of hiking paths to Millennium cross at the parking lot.
You can choose one of three marked routes; each has a different length and difficulty.
Red – Length of the path: 2.2 km, Average slope of the path: 22%, Time: 1-1.30, Difficulty: difficult
Green – Length of the path: 2.3 km, Average slope of the path: 20%, Time: 1-1.30, Difficulty: difficult
Pink – Length of the path: 3.3 km, Average slope of the path: 14%, Time: 1.30, Difficulty: easy
Yellow – Length of the path: 4.9 km, Average slope of the path: 9%, Time: 2, Difficulty: easy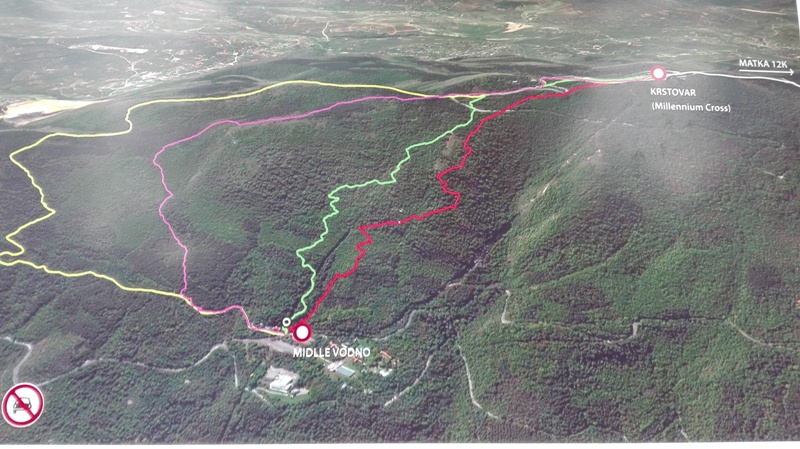 Millennium Cross by cable car
I wanted to go to the Millennium cross by cable car. Price of return ticket is 100DEN and cable car works every hour. Already from the cable car there is a nice view of the entire Skopje. Interestingly, from the cable car you cannot see the cross. It appears to you when you get off on the hill.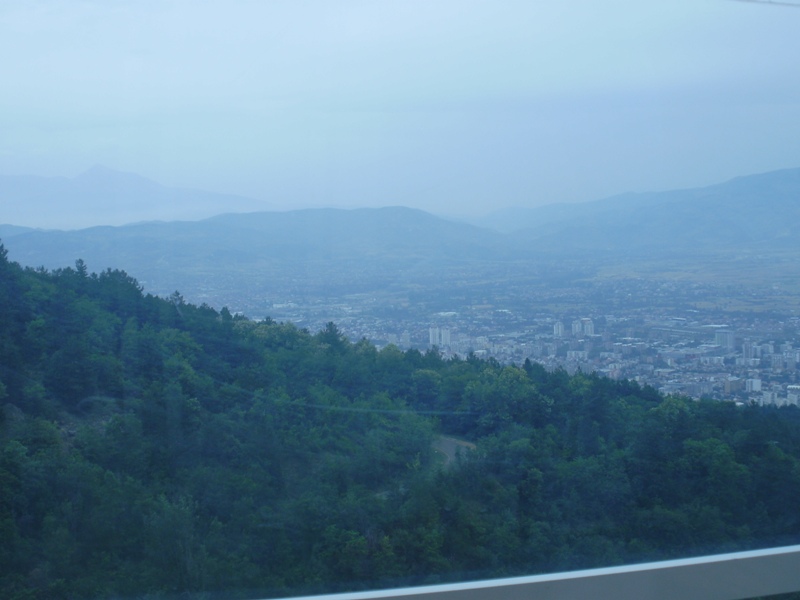 Millennium Cross
Millennium Cross was constructed as a memorial of 2,000 years of Christianity in Macedonia and construction began in 2002 on the place known from the Ottoman Empire as "Krstovar", meaning "Place of the cross", because there was a smaller cross situated there. Millennium cross is 66 metres tall, the same height as a 20 storey skyscraper. New York's Statue of Liberty is a 46 metres high and large Jesus, overlooking Rio de Janeiro is just 40 metres high including the pedestal.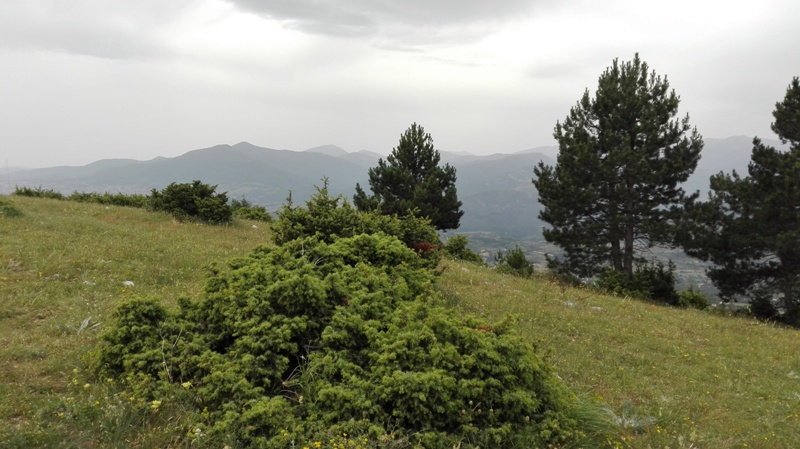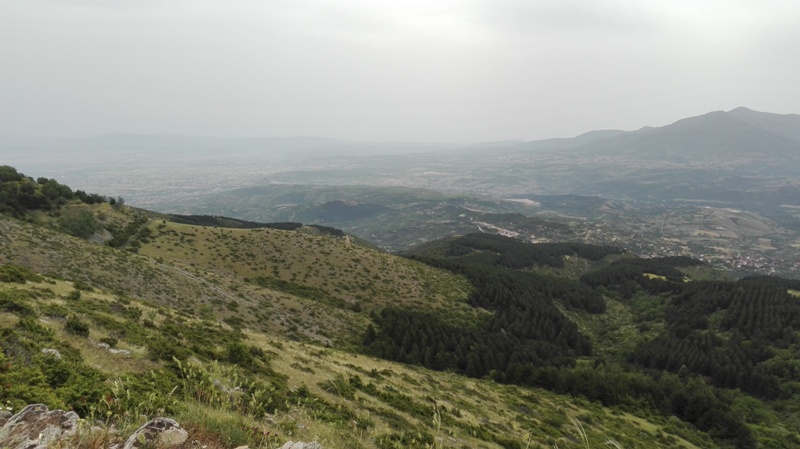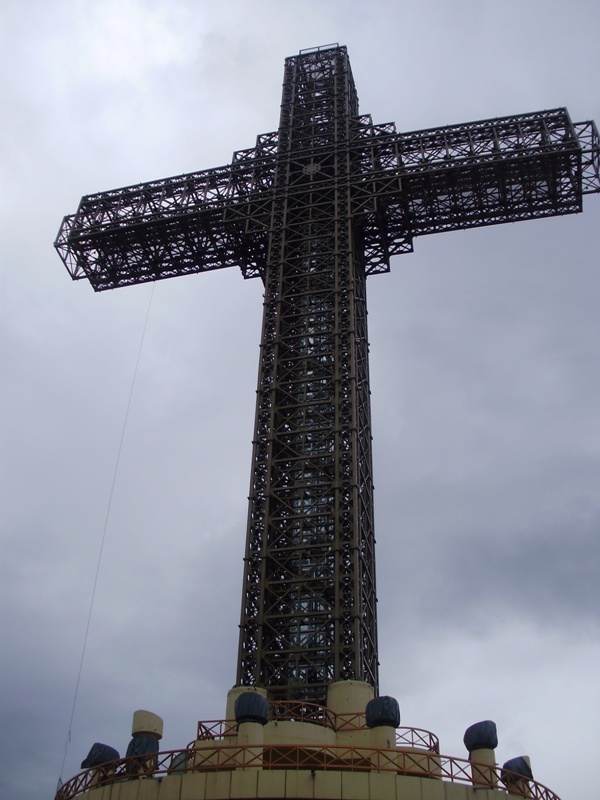 Near the cross there are few restaurants, shelters and benches where you can relax. I found one spot only for myself with spectacular views and I sat there alone for about half an hour, recapitulated what everything happened during those three weeks in Macedonia and I say goodbye to this wonderful country I fall in love.
Last night in Skopje
Afternoon, I went to eat to my favorite restaurant. Waiters there already knew me and were pleased that they see me again. After dinner, one waiter brought me a rakia on the house and then I got second glass from him. We started talking and he told me that after the shift I can join waiters in one pub in the center of Skopje. Of course, I agreed. So I spent my last evening in Macedonia with nice local people. Nothing better could happen to me!