6 Interesting One Day Trips from Ohrid in Macedonia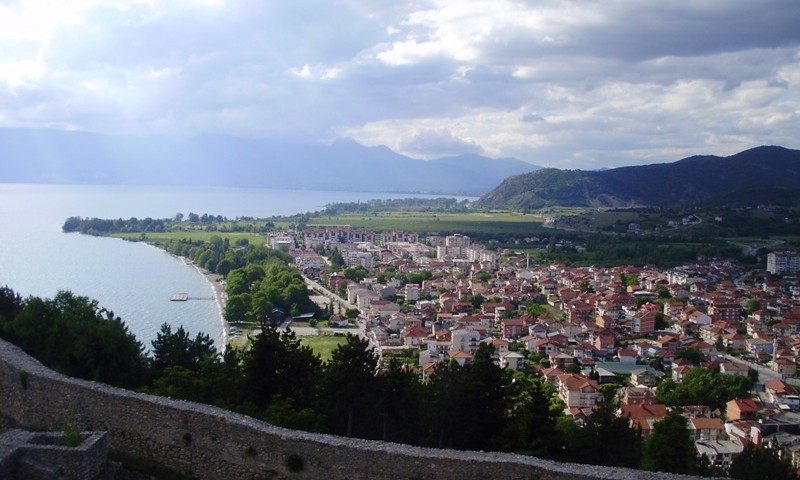 I stayed in Ohrid 6 full days because I wanted to know this beautiful city as well as lesser-known places that are located near Ohrid. During exploring these places I experienced a lot of really nice and funny moments in which I was able to better know this unique Balkan country and culture of local people. This is my list of one day trips from Ohrid:
Saint Naun Monastery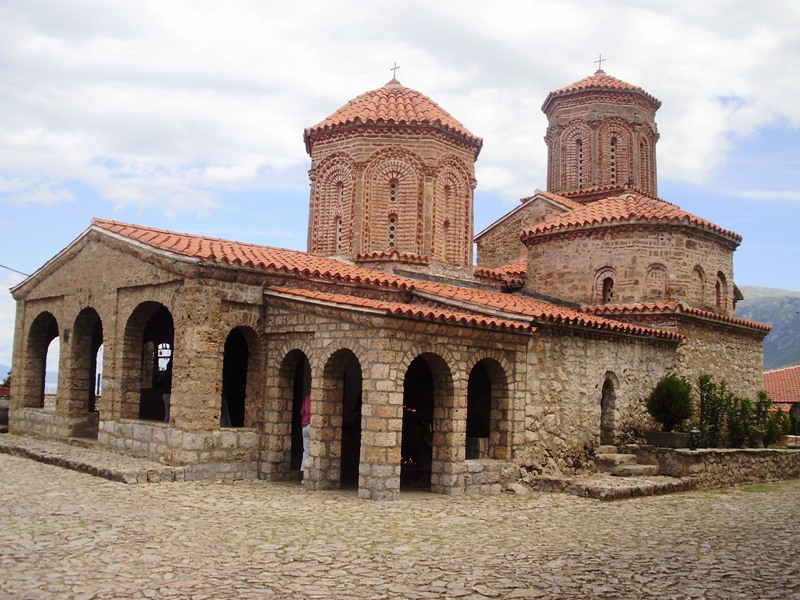 Monastery of Saint Naum is popular place which is situated 29 kilometers far from city Ohrid. It was built in 905 by monk Saint Naum. The icons of St. Naum are some of the best religious painting achievements in the Balkans.
How to get there:
There are 3 ways how you can get to Saint Naum – by boat, by direct bus from Ohrid station or city center or shared taxi from city center.
More information about Saint Naun Monastery.
Cave churche of Archangel Michael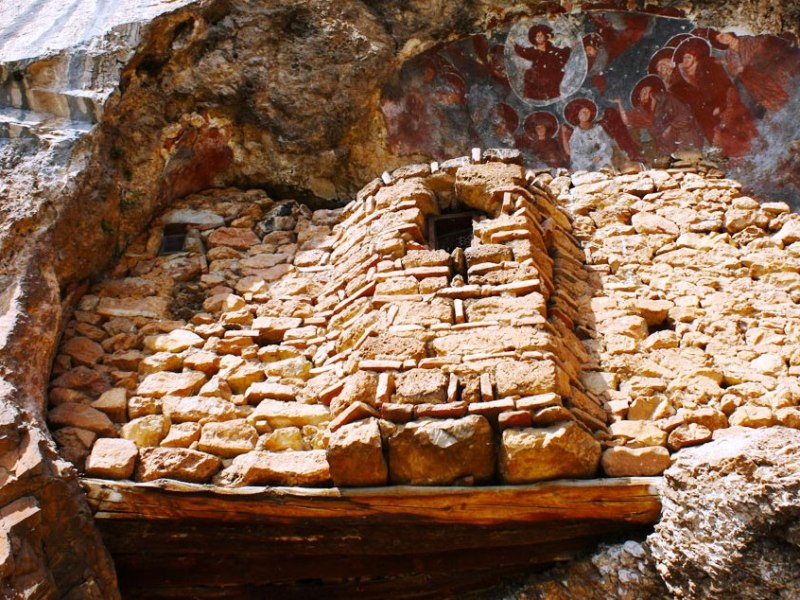 Near village of Radozda, 26 km far from Ohrid on the west coast of lake there is interesting cave church dedicated to Archangel Michael which was built in the natural caves in the rocks. Part of the discovered frescoes come from the 12th century.
How to get there:
Take bus from Ohrid to Struga and taxi from Struga to Radozda. Then walk uphill short distance to the cave church.
Bay of bones
Bay of bones has a base for underwater archeology and tourism, and is settlement with 24 prehistoric houses on a wooden platform placed above the lake Ohrid. It is located near village Gradishte on the main road 16 km far from Ohrid.
How to get there:
Take taxi from Ohrid or take a bus which conect Ohrid with Ljubanista and get off the bus directly at the entrance to the Bay of bones.
Galicica view point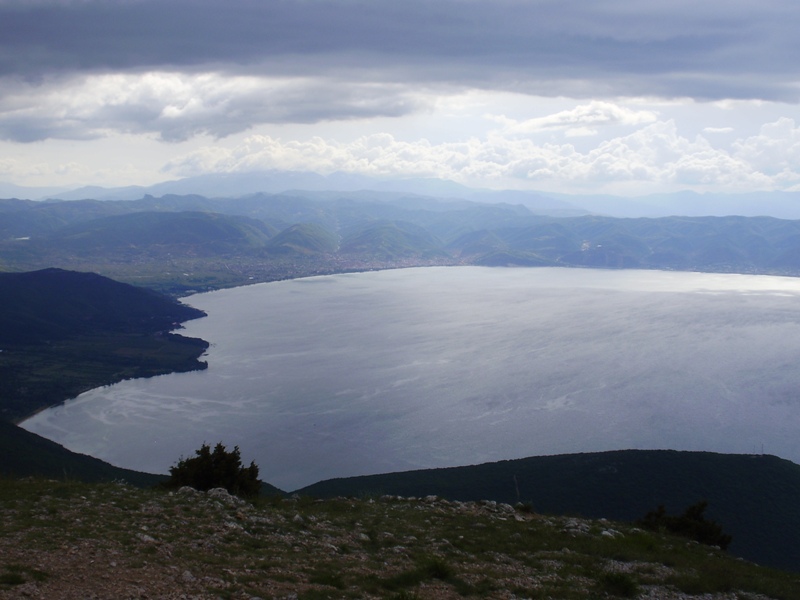 Beautiful views across the Ohrid lake and neighboring mountains can be seen from the Galicica view point in Galicica national park. There is asphalt road connecting Ohrid lake with Prespa lake throught national park and this view point is situated directly on the top.
How to get there:
There are no buses so you must take a taxi from Ohrid, which costs around 15 euros one way or you can hike there.
Village Recica
Recica is very small village, 19 km far from Ohrid. This village is popular place for its natural washing machines and dryers.
How to get there:
There are no buses to Recica so you must take bus to Kuratica from Ohrid bus station or city center and get off before Kuratica village, on the crossroad with Recica village. From crossroad you must walk 3km to Recica.
More information about Recica.
Snake Island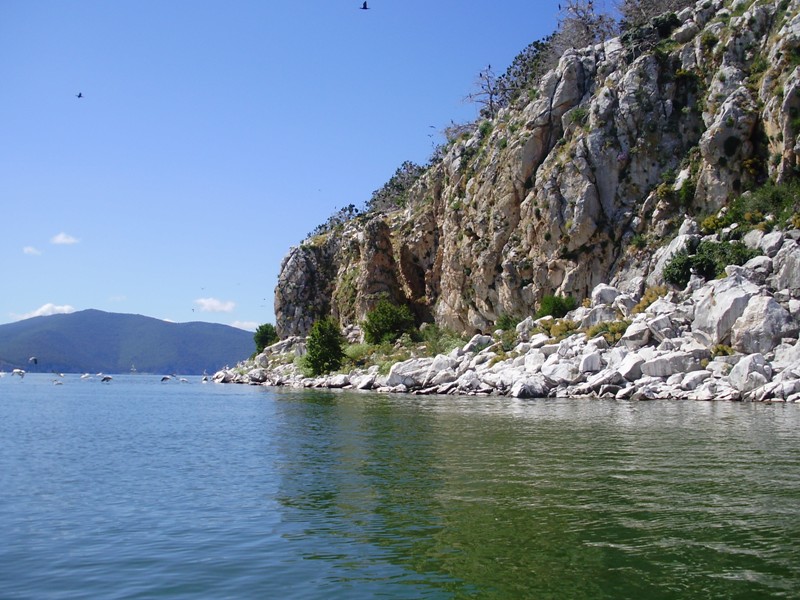 Golem grad is island on the Prespa Lake which is also known as Snake Island and it is only one island in Macedonia. You can watch pelicans, black cormorants, snakes, turtles and see some endemic trees and ruins of old churches.
How to get there:
You must take bus to city Resen. Ticket costs 150 DEN and journey takes about 45 minutes and from there taxi to Stenje which costs 500 DEN. From Stenje you must take a boat which will take you directly to the Island.