10 Things to Know Before Traveling to Macedonia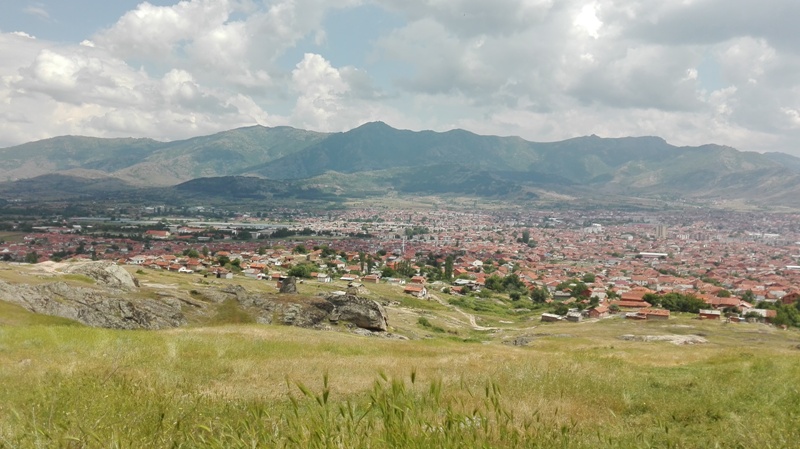 I've compiled some of the facts you should know before traveling to Macedonia after 3 weeks spending in this Balkan country. Hopefully, these will help you understand what an amazing and beautiful country Macedonia is.
Macedonia is very cheap country
Macedonia is a cheap a country, really cheap. I have been traveling in Macedonia for three weeks, I visited a lot of interesting places and all national parks, took a number of trips, ate only in restaurants, stay only in a nice accommodations and I bought everything what I needed. I didn't try to save money at all and all together I spent only around 550 Euros!
In order to get an overview I write this basic list of prices in Macedonia. Accommodation in Macedonia outside of Skopje cost me from 10 to 13 Euros, for longer stays I also received a discount. Food prices in restaurants are around 3-5 Euros. Tourist attractions are either free or for a symbolic admission fee. The most expensive were ancient city Stobi – 2 Euros and 1 hour boat ride in Matka Canyon less than 7 Euros. Transport is also inexpensive. City buses in Skopje cost 50 cents and 30 cents in Bitola. Intercity buses cost no more than 4 Euros. Pack of cigarettes Camel  1 Euro, prices of cigarettes are the same everywhere. 0.5 liters of beer in the store costs 80 cents and in restaurant less than 1.5 euro.
Macedonia has delicious traditional food
In fact I have never eaten any food in Macedonia, which I didn't like. Maybe it's because I'm used to different tastes, but I am sure that the Macedonian cuisine is really tasty. Menu in the restaurants is full of salads, meat dishes and cheese dishes. The meat is usually prepared on the grill and served with bread. Many meals are prepared from minced meat which is very tasty as well. Among the most popular fast food dishes are different types of burgers, pizza and falafel. My favorite dishes were Sarska burger, Macedonian goulash and Turli Tava.
Macedonia is easy country to travel
Macedonia is a small compact country and you can get relatively quickly from one side to another. Thus it remains more time for exploring new places and you are not tired as during long transfers. I've only stayed in several places and made daily trips to the rest of the country. In this way, it is possible to travel the whole Macedonia easily.
The only downside is that in Macedonia there is nothing like central web portal where you can find the complete timetable for buses. You can find the most reliable data of bus departures only in bus stations, but only for a specific location, for example employees at the bus station in Ohrid know nothing about bus departures in Bitola. The solution is to contact station by phone or in person upon arrival to the new city.
Macedonia has many places you should visit
Macedonia is very small country, but you can spend several weeks there and still have many options where to go. Despite the fact that I was traveling very actively around the country for three weeks, I haven't seen everything what I wanted and I would come back again even for three more weeks.
Macedonia has a beautiful nature, mountains and three national parks – Galicica, Mavrovo and Pelister national park, cities like Skopje, Bitola, Ohrid and Prilep, ancient city Stobi, beautiful churches and monasteries, fourth oldest observatory in the world Kokino or some atural phenomenas like Kuklica .

Hitchhiking in Macedonia is easy
To get to some places in Macedonia, especially in the more remote parts, was sometimes difficult due to lack of bus connections, but I always solved this situation by hitchhiking. It never lasted long and drivers have always been very nice and friendly.
There are not many tourists in Macedonia
Most tourists travel only to capital city Skopje and Ohrid. Even though some stay in Ohrid a few days, they mostly spend their time only in the city center and don't go to any day trip, which is a real shame. As I understood on my journey across the country, Macedonia is just temporary destination on the way to Greece, Serbia and other Balkan countries for most tourists.
Macedonia is very safe country
In no other country I didn't feel as safe as in Macedonia. I really appreciate it as a solo female traveler, because it gives me freedom of traveling. For three weeks I haven't have feeling of fear or threat, rather the opposite. I felt safe and protected everywhere and met only nice and friendly people.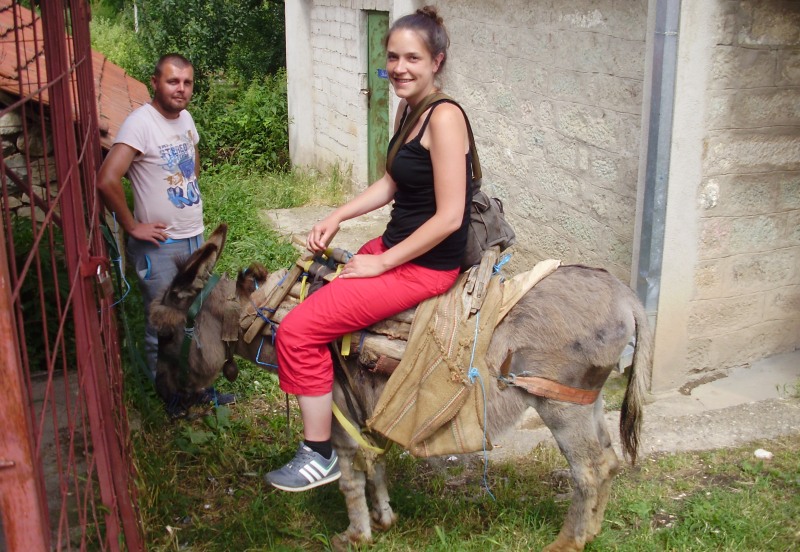 Macedonians are the friendliest people in Europe
At least, according to me. I really have to say that I have never met friendlier and more helpful people in Europe than in Macedonia. Because of this, Macedonia has become my favorite country in Europe. People don't consider you as a tourist, from which try to get  money, but they consider you as friend and enjoy the fact that you have visited their country.
If you will ask someone on the street for advice, they never end conversation saying "I don't know". They will ask other people, call and search on the internet, just to solve your problem. Often it happened to me that a random person, whom I asked for a direction, walk with me 1 or 2 km, just led me to the right place where I needed to get. And this is not happening anywhere else, only in Macedonia.
Macedonian hospitality will shock you
What shocked me most was the hospitality of Macedonians. Macedonians would really give you everything; despite they do not have much. Many times happened to me that people invited me into their homes for coffee, beer, rakia or they even hosted me few hours as it was in this case. Sometimes I had tears of emotion in my eyes because of this.
You will want to came back to Macedonia
It happened to me and the same happened to the travelers who have spent longer time in Macedonia. We really love this little charming country and want to travel to Macedonia again. When I left Macedonia I promised myself that I have to come back one day. I will do that for sure!