Places to Visit in Prilep and Varosh in Macedonia
I wanted to visit city Prilep as one day trip from Bitola, because there are plenty of buses during a day and journey takes only 45 minutes. Ticket costs 100 DEN one way.
From the bus station I got to the city center on foot. One very old man whom I asked for direction helped me and even though he used stick he was willing walk with me about a kilometer just to show me city center. So here are 3 most famous sites places to visit in Prilep and Varos:
Places to visit in Prilep
Clock Tower – The Clock tower in Prilep was built in 1826 by Said Aga and the clock has been set in 1858. The tower is 40 meters high and reaches 55 m. Prilep clock tower are consider as the most beautiful one in Macedonia.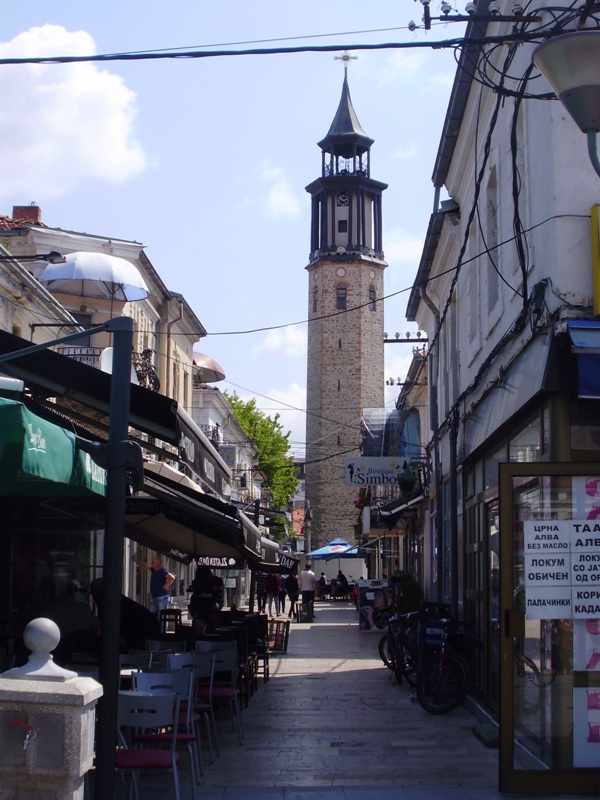 Carshi Mosque – Mosque was built in 1475 and it is the only one in Europe with two balconies on its minaret. Now is waiting for restoration.
Church St. Blagoveshtenie – Church is situated behind the bridge. It is nice example of architecture of revival period. Church has 17meters long icon screen.
Other places I wanted to see were in Varos. Prilep and Varos are attached to each other and in the Middle Ages Varos was the city and Prilep was a suburb attached to the city. I took a taxi from city center and driver drove me to monastery in Varos for 90 DEN.
 Places to visit in Varos
Holy Archangels Monastery – Monastery is really nice because it is located on the rocks with beautiful view of the surroundings. There are the second oldest inscription in Cyrillic letters dated 996 situated on the columns of the porch of the church. From the monastery I went down the road, because I wanted to see two Orthodox churches.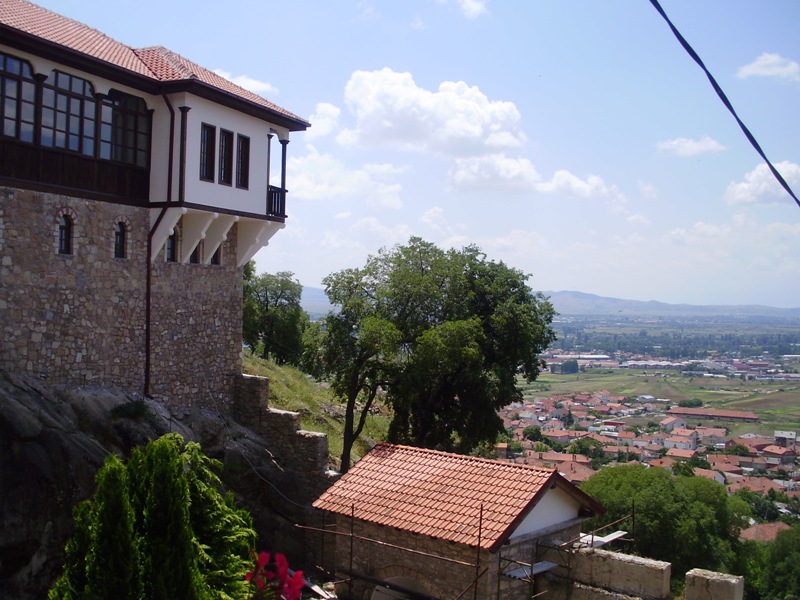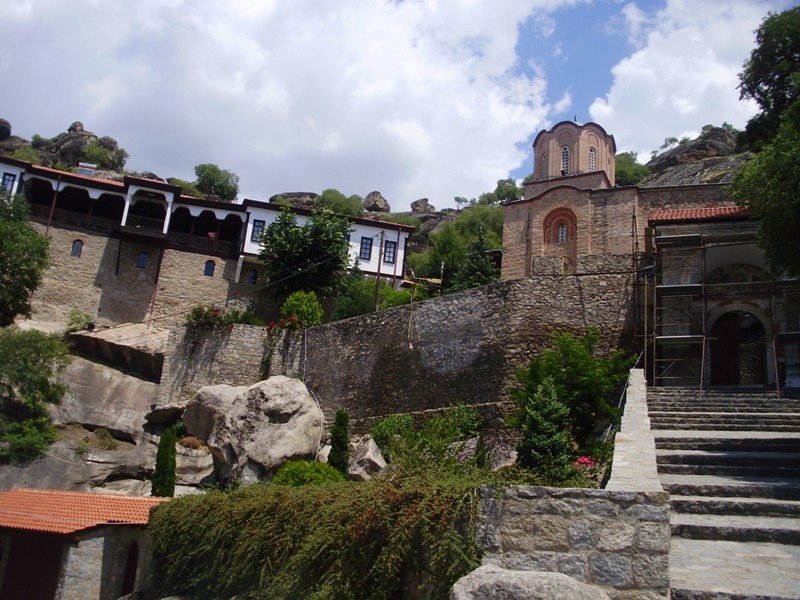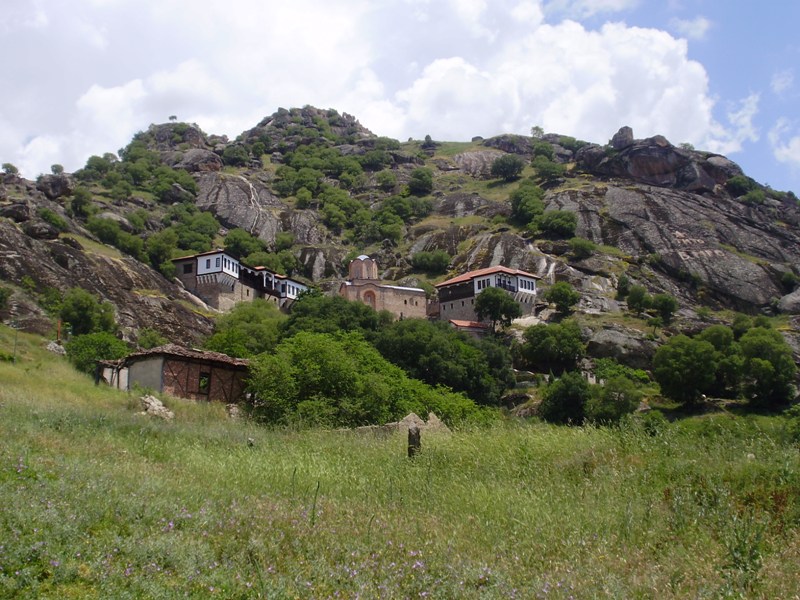 Church of St. Dimitrij – This church is the biggest church in Varos village. Next to the church under the tree sat women with small children. I asked them how to get to the next church and they sent the children to go with me. Nice from them.
St. Nicola church – Children who took me to the church rang the house, which is located next door. One boy came out and was willing open church for me. Inside there are several peacocks. Facades inside are carefully decorated and frescoes inside are very well preserved and colorful.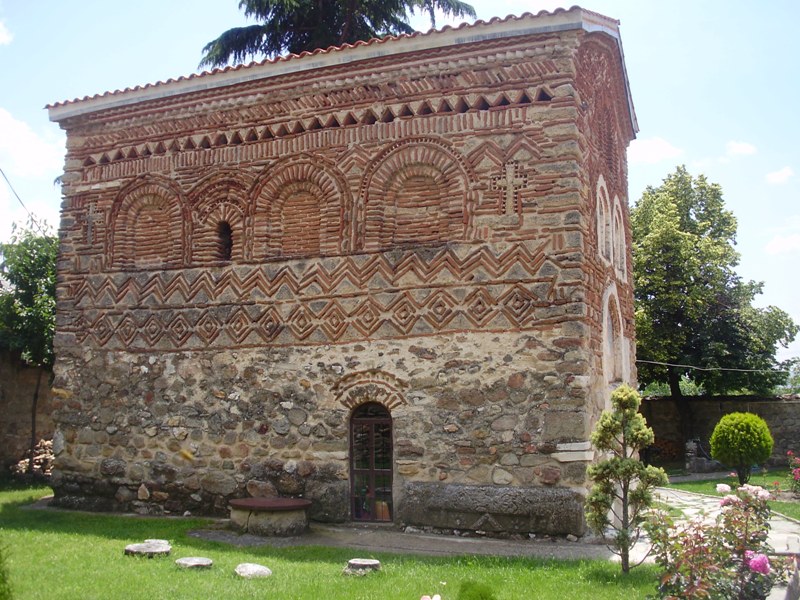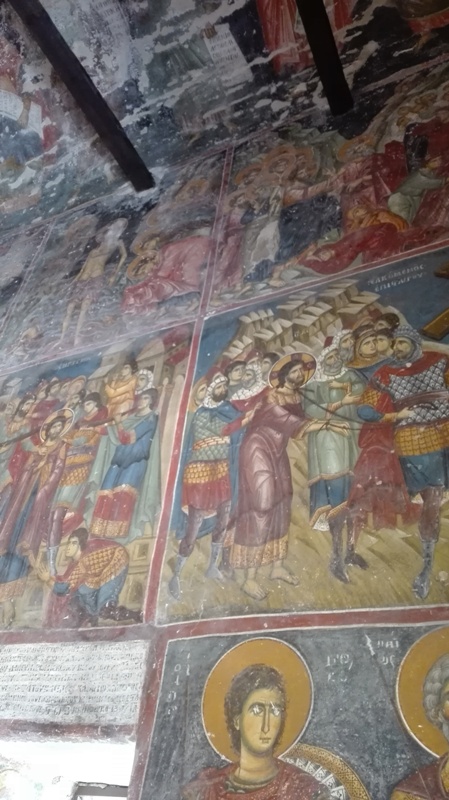 Markovi Kuli – During my stay in Prilep I was looking forward to hike to Mark Kuli. It's medieval fortress which reminded me Machu Picchu from photos I have seen. You can get there from the monastery, but the path is not marked and is quite steep. Better and marked path leads from Varos nearby restaurant Panorama.
At the beginning of the road there are strange animal resembling rocks.
I walked to the top as fast as possible and it took me about 20 minutes. You should take a lot of water and some cover for your head, because the sun is very strong and there is almost no shadow during hiking.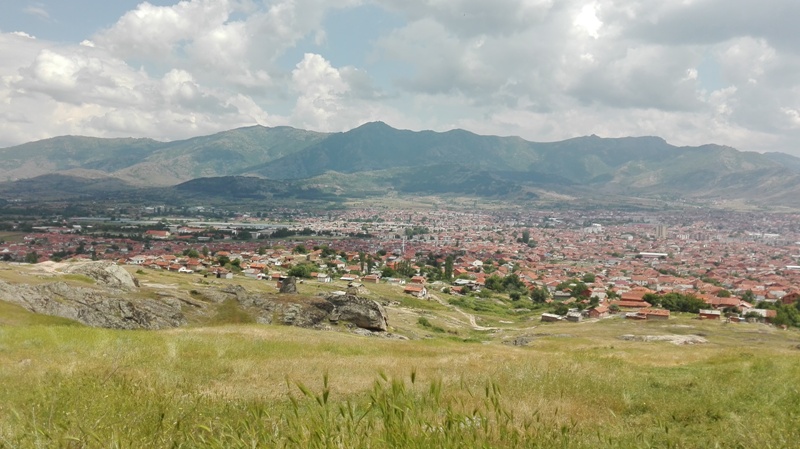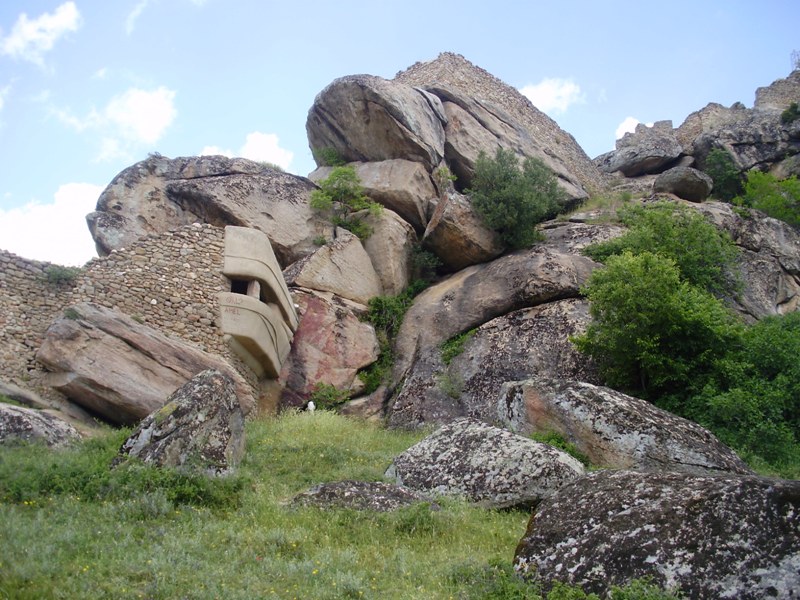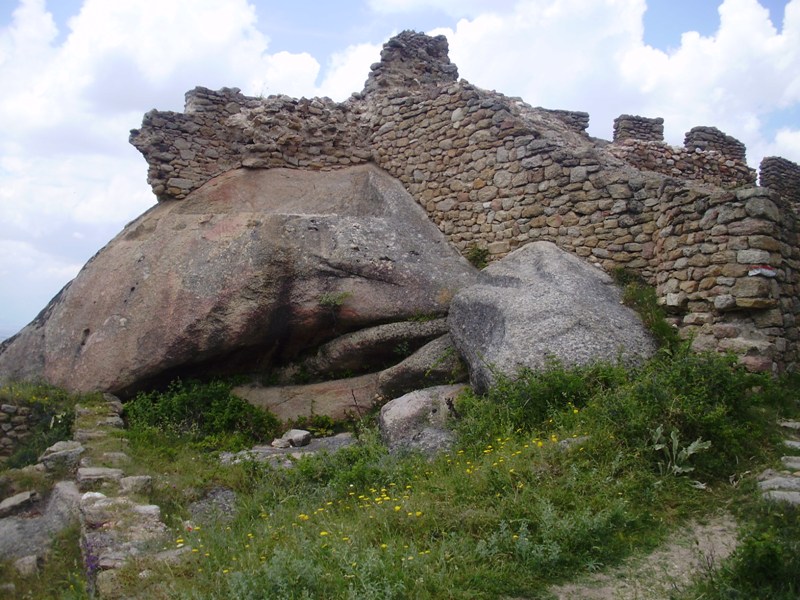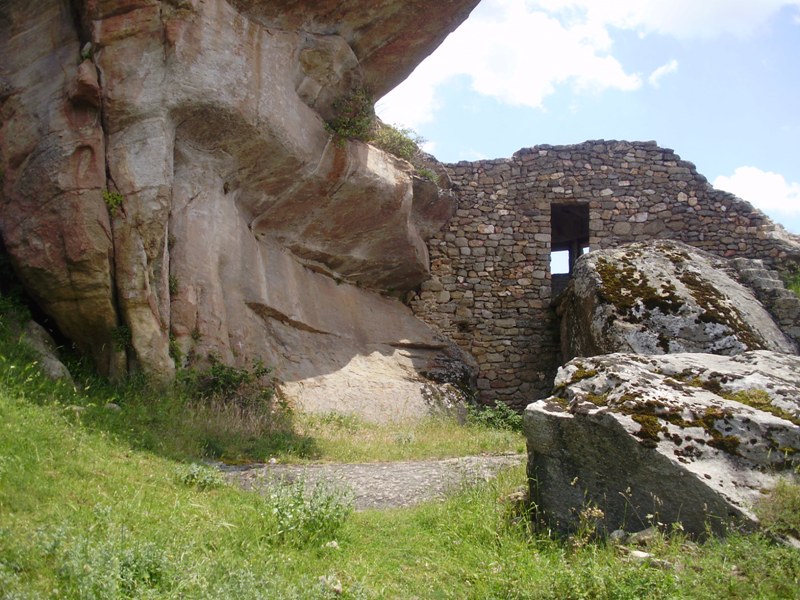 Markovi Kuli are truly fascinating place. On the top is a cross and there is a beautiful view of the Macedonian countryside, hills, Prilep and Varos and it is really looks like Machu Picchu.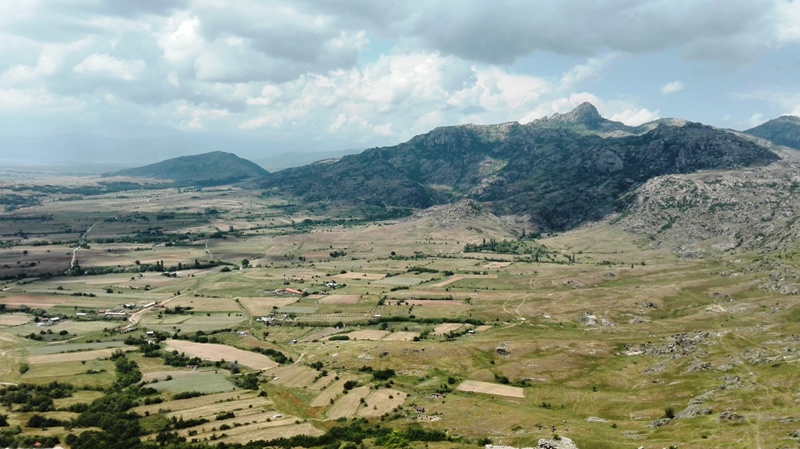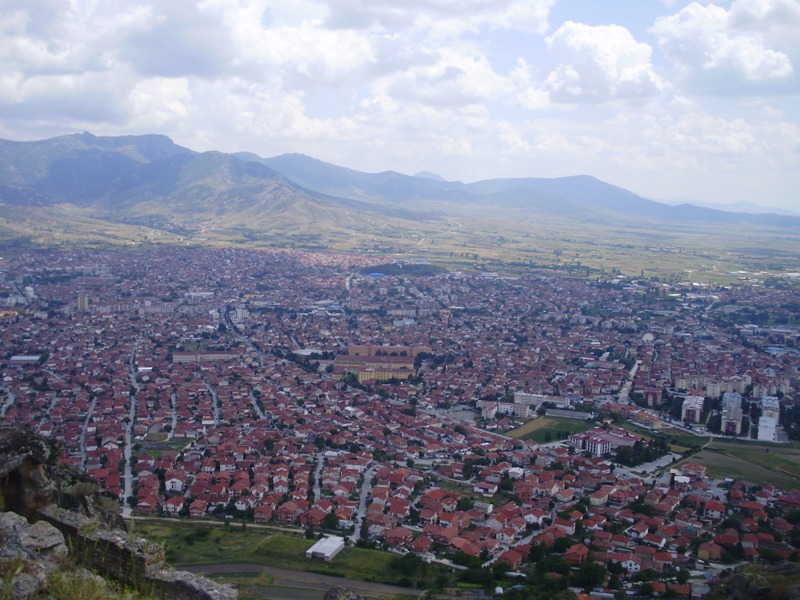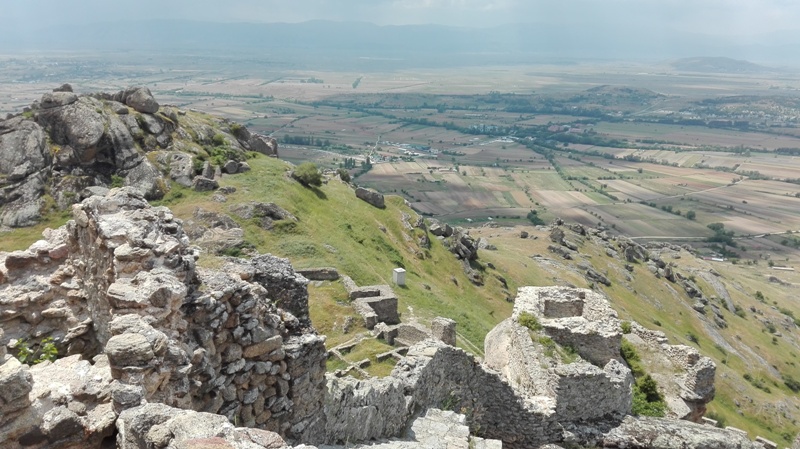 I saw how the heavy storm clouds were approaching slowly and I had to go back down as soon as possible. I almost run down. In Varos I didn't have water, so I asked the lady who was sitting in the garden, if she can fill my bottle with water. She was very accommodating; she invited me inside and called taxi for me that drove me for 50 DEN to the main bus station, where I catch bus back to Bitola in 15 minutes. In about five minutes after I arrived at the station, cloudburst began. Actually I've never seen in Macedonia such heavy rain as that time, so I was lucky again.
My tip:
Treskavec Monastery – I didnt get to Treskavec monastery, because days in Bitola I travel alone and I never walk alone through the mountains, but it is a place for which I would definitely come back to Macedonia. The trip takes about 2,3 hours and starts at Markovi Kuli. The path is marked. I found out that every Sunday organized group hike to Treskavec monastery and everyone can join them. The meeting is at 7.00 in the Panorama restaurant near the faculty in Varos.