Boudhanath stupa – one of the largest stupas in Nepal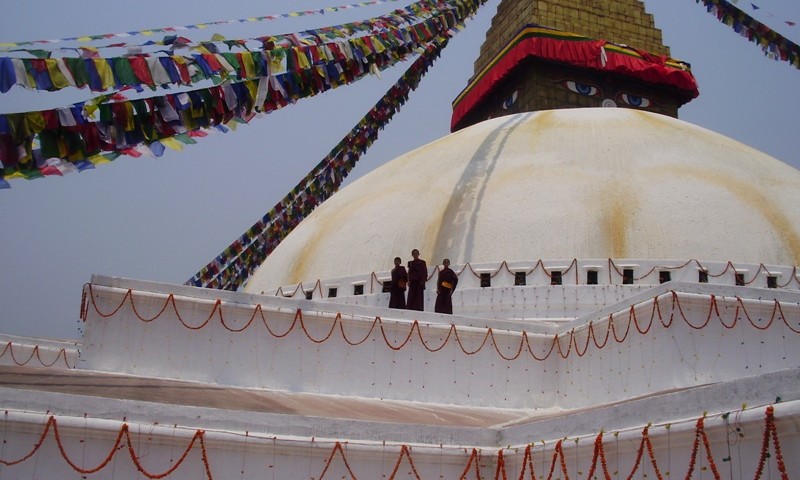 On this day I had planned two trips. In the morning I went to visit the Boudhanath stupa and in the afternoon burning ghats in Kathmandu.
After breakfast I went to the bus station near Thamel. Many local buses start from here. Like usually I asked people and a few minutes later I was sitting on the bus full of smiling local people and just for a few rupees I got to the stupa.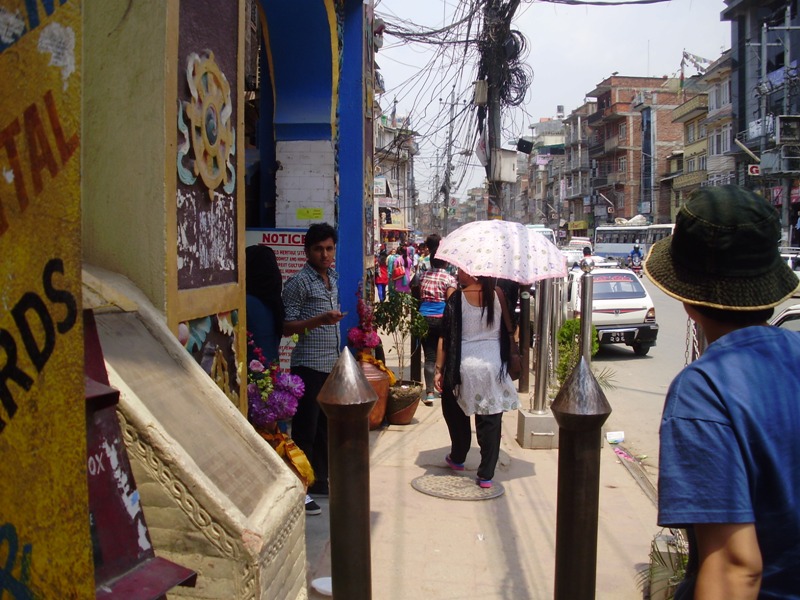 At the entrance gate you should pay symbolic admission 150 rupees, but I walked into the area for free. There was no one who would have asked for money.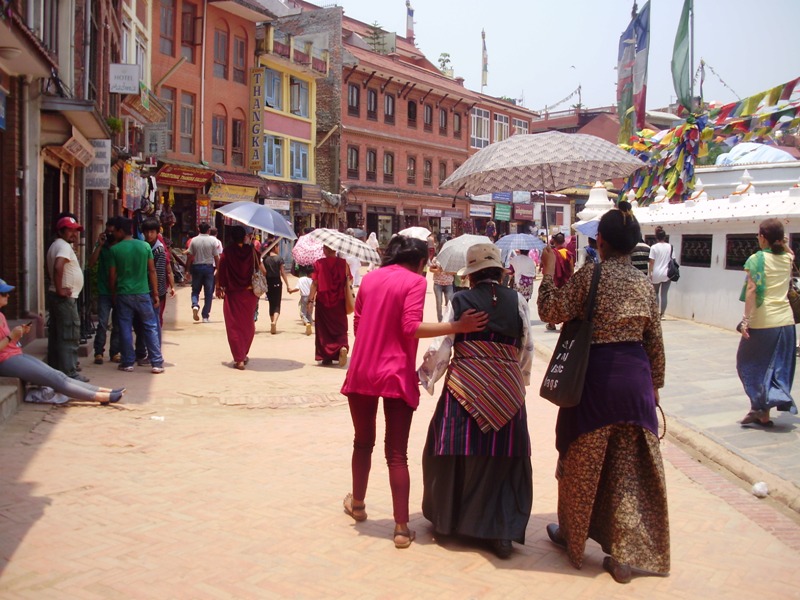 In 1979 Boudhanath stupa became a UNESCO World Heritage Site. Boudhanath stupa is one of the largest Buddhist stupas in Nepal. On the top there are Buddha's eyes, which are painted in all directions. Stupa symbolize path to enlightenment.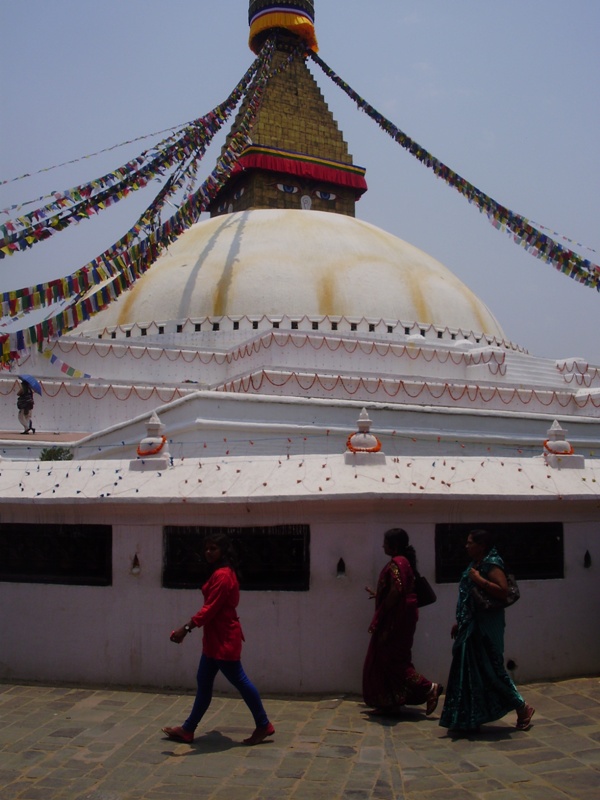 I felt like I was in Tibet or Ladakh in India, because the culture here is very much Himalayan with a strong presence of Tibetans. Mantras, people, clothes as well as plenty of restaurants selling momos, Tibetan Thukpa and other favorite dishes. Many Tibetan Buddhist monks can be seen walking around stupa or circumvented in a clockwise direction.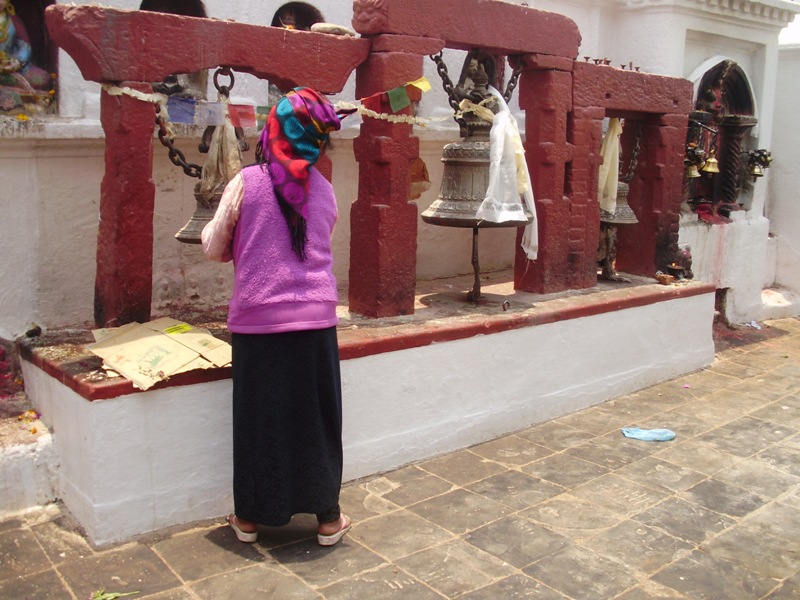 For Buddhist people it is a daily ritual to walk three or more times around the stupa while repeating the mantra 'Om Mani Padme Hum' either quietly or aloud. You can hear famous mantras from the shops as well.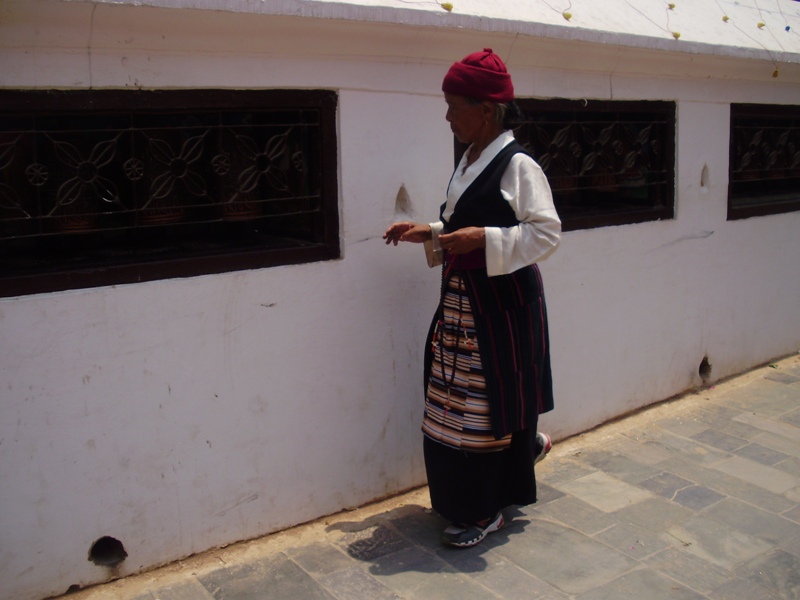 You can buy long Tibetan prayer flags and hang them on the stupa. Tibetans believe the wind will blow the prayers to the wind as the fabric unravels, spreading goodwill and compassion.
From stupa there is a beautiful view of the colorful houses that are built around this massive structure.
I was walking around and then I sat and just watched the people, listened mantras and perceived calm atmosphere of an environment.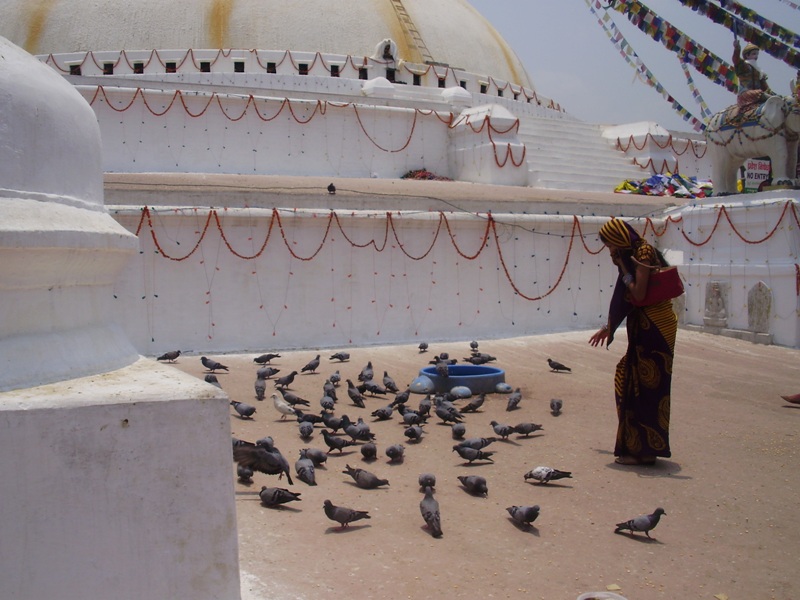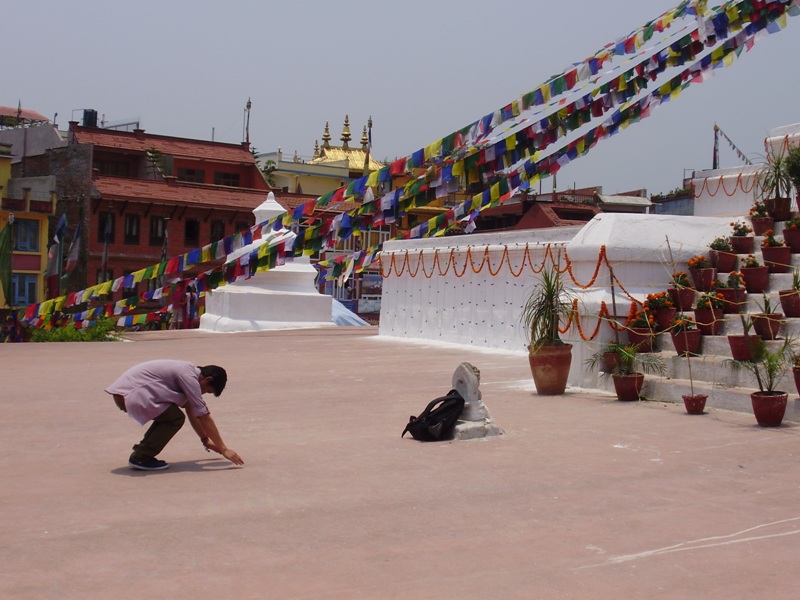 After about two hours I had to go, because I planned to visit human crematoria in Kathmandu. After few minutes waitning on the main road I caught local bus to the burning site.