Exploring Pokhara Old Bazaar and Bindhyabasini Temple
I asked about unknown places I could visit in the area in my amazing hotel in Pokhara, and the receptionist advised me to explore the old Pokhara Bazaar, also known as Purana Bazaar and Bindhyabasini Temple located near bazaar.
I liked that idea, because most of the tourists who visit Pokhara stay only on the lakeside and hardly anyone explore other non-touristic parts of Pokhara.
Purano Pokhara old bazaar is located about 4 km north of Lakeside. I decided to go there by local bus. As soon as I got off the bus I loved this place.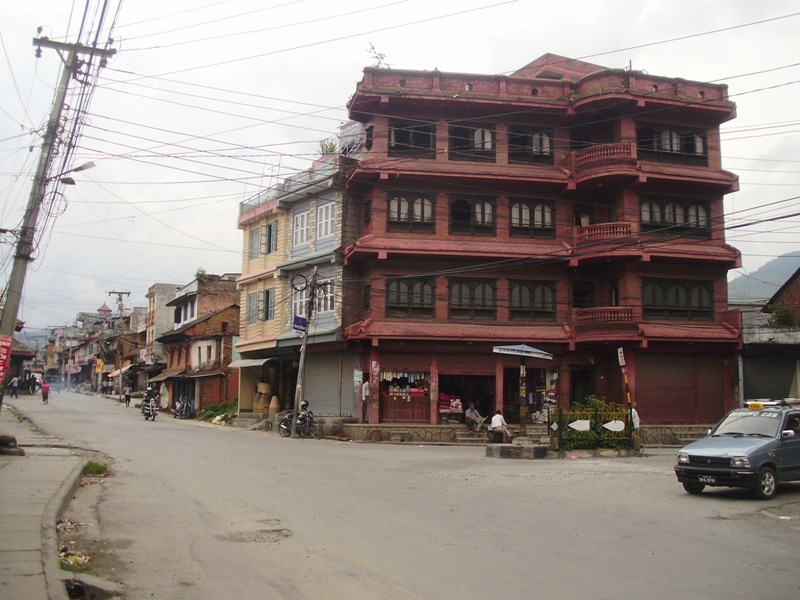 On the sleepy old streets are houses built in Newar architecture using red brick, which are similar to those in Kathmandu. There are almost no cars on the streets. Residents are standing or sitting in front of houses, some sell goods, while others only talk with neighbors and everything seems to be closed. One feels as if time has stopped here.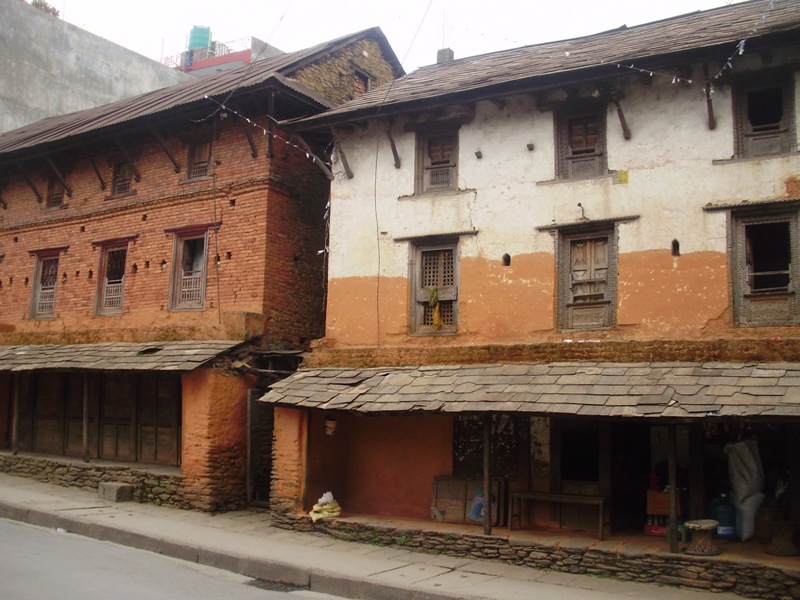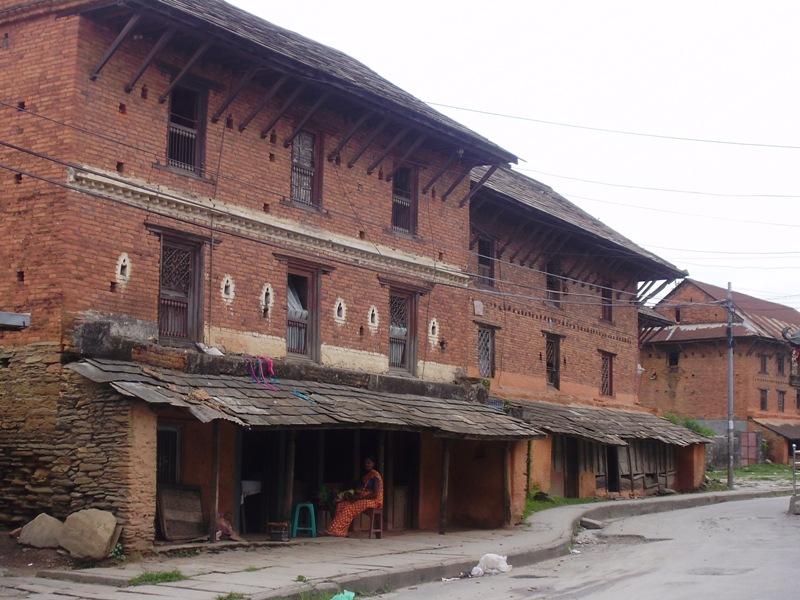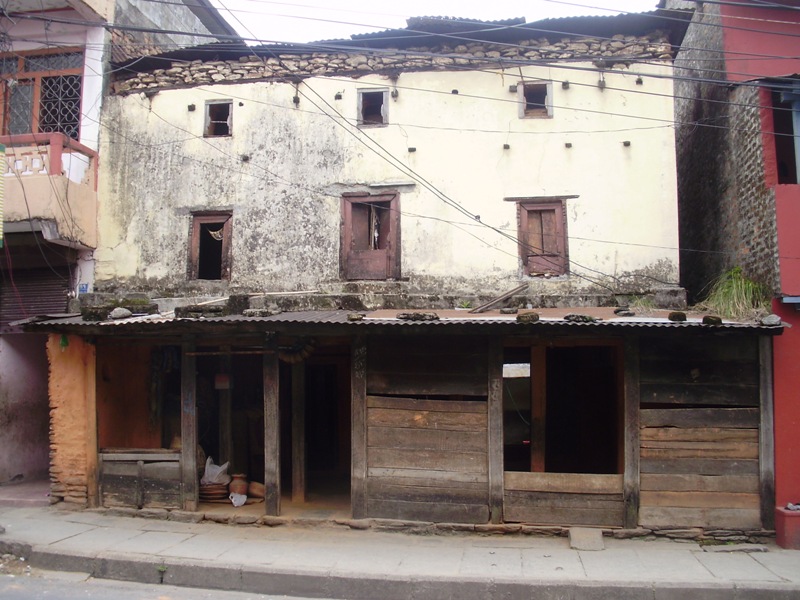 In the 17th century Pokhara was minor trading route linking to Tibet. After the Malla kings finished a road linking the town with the Kathmandu Valley, Newar traders from the valley set up in Pokhara and bring here Newari style of architecture and design. 300 years ago was this area of Pokhara, which is located between Tibet and Kathmandu the main trading and commercial zone.
But now things change. The traders have long since gone. Most of the commercial sector moved south to the main. The few remaining traders have little chance to sell something and the trading houses became homes with apartments. Sadly, government demolished the old buildings and built new homes instead and during last 50 years most of the historic bazaar was gone.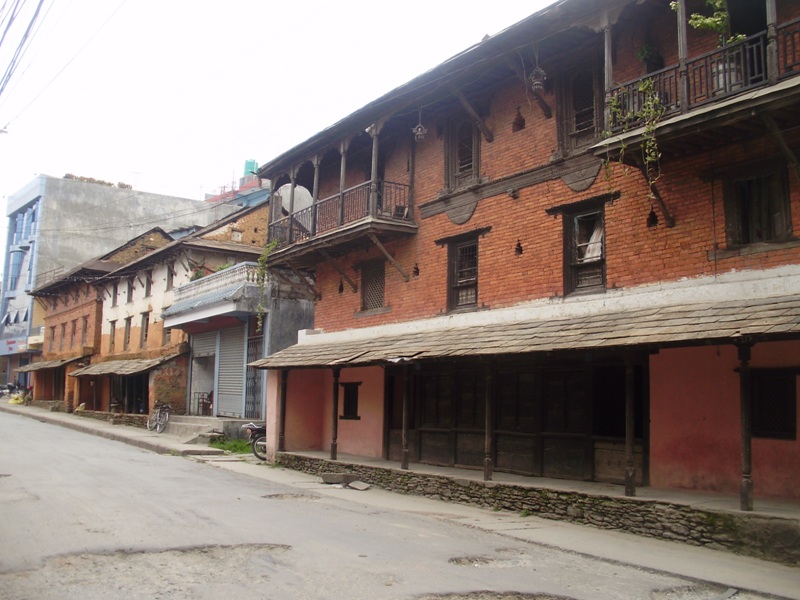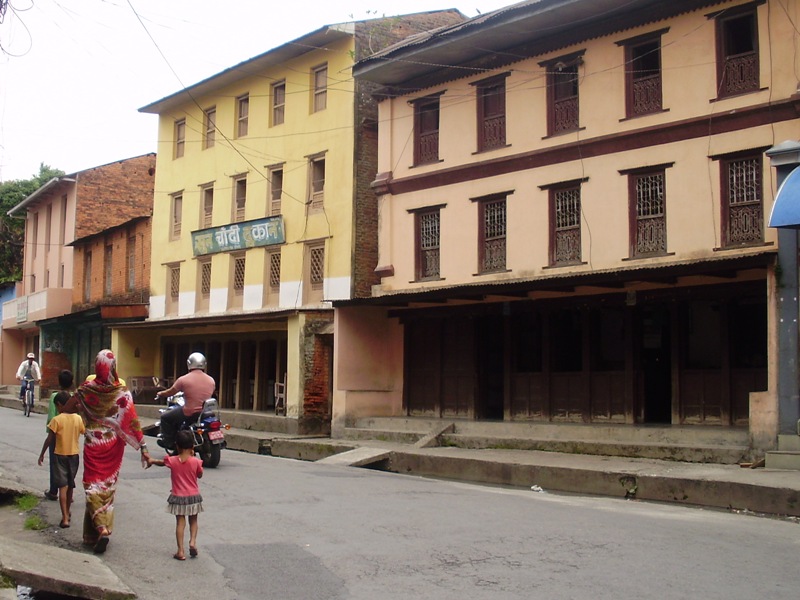 I slowly walked through this unknown but culturally rich part of Pokhara and enjoyed the true Nepalese atmosphere that you cannot find today on lakeside among hundreds of hotels, restaurants and shops.
I asked local people for direction to the Bindhyabasini Temple, which I had also planned to visit. As usual, willingly and with a smile on their faces showed me the way. I walked to the gate in front of which lady who sold some stuff take a nap.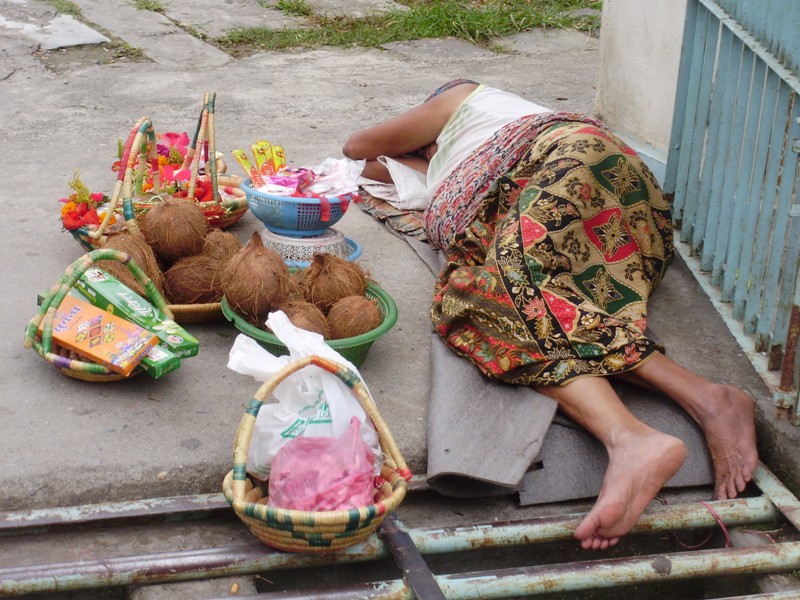 The temple is situated on a hill, so I went up the stairs to the top. Bindhyabasini Temple is dedicated to goddess Bhagwati, another manifestation of Shakti. Especially on Saturdays, worshippers come here to perform sacrifices.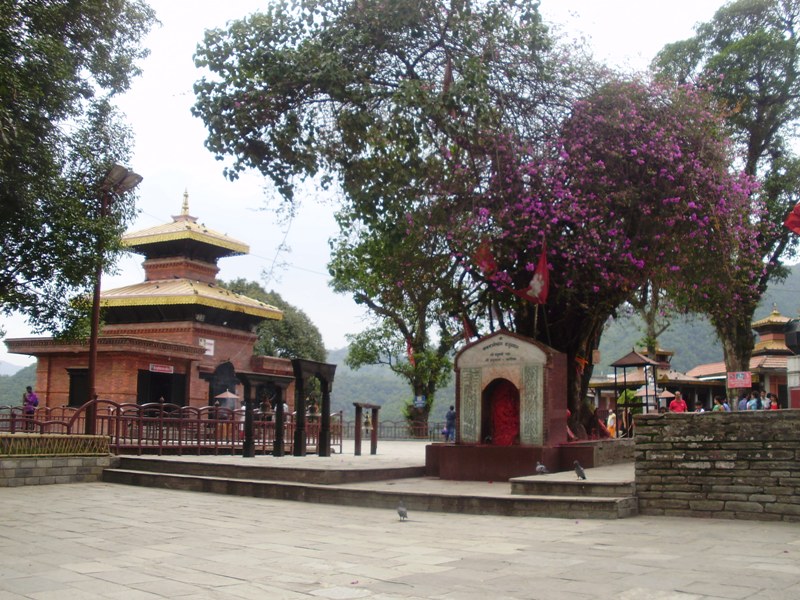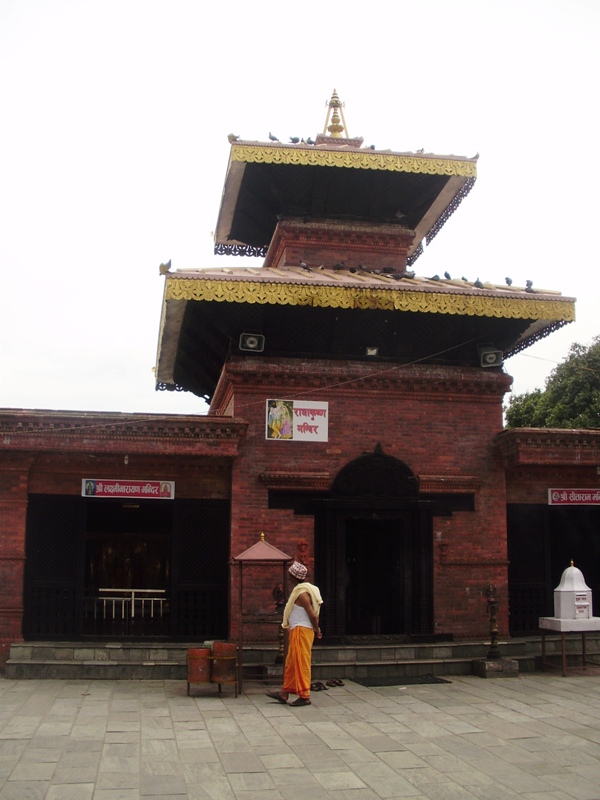 I sat at the place where it was a nice view of the unknown parts Pokhara and the adjacent mountains and I rested. Later in the distance I saw how heavy clouds coming to me, so I went down to the street and caught the bus that took me to Lakeside.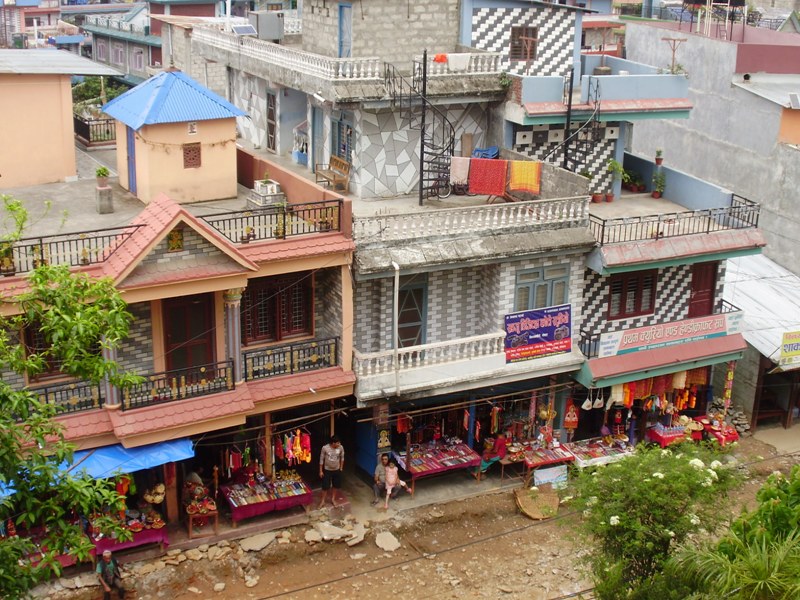 I am very glad that I visited this place because I could again experience Nepalese true atmosphere which I really like.