Hiking to Pokhara world peace pagoda in Nepal
Pokhara shanti stupa also known as Pokhara world peace pagoda is located on top of the Ananda hill at the height of 1100 meters. Shanti Stupa in Pokhara is the first World Peace Pagoda in Nepal and seventy-first pagoda built by Nipponzan-Myōhōji in the world.
It is a perfect spot for view of the Himalayan range, Fewa Lake and Pokhara city. Many people go to the top for amazing view of sunrise and sunset as well. It is 7 kilometers far from Pokhara and there are several ways to reach the peace pagoda. You can hike throught sevaral hiking trails, cycling there or fow those who are not in good physical condtition there is possibility to take taxi from Chorepatan.
I and my new friends from Pakistan that I met in my hotel … in Pokhara chose one of the most popular and adventurous hiking trail by crossing the Fewa Lake by a boat and then climb uphill.
We arrived at the port and rented a boat. The boat journey across costs 800 rupees. Cruise was quiet and we had a nice view of the lake and mountains.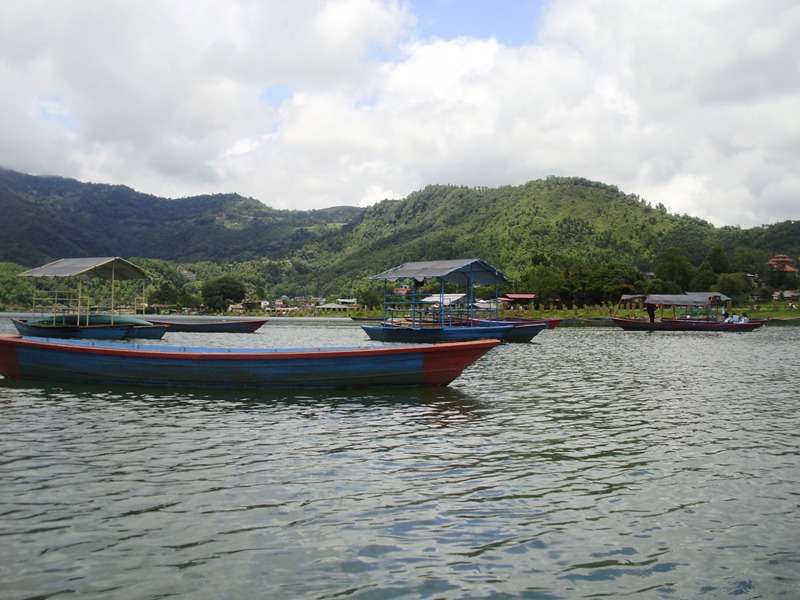 The path leads mostly through forest that protects again sunburn. Hiking is not difficult and took us about an hour to reach the hilltop.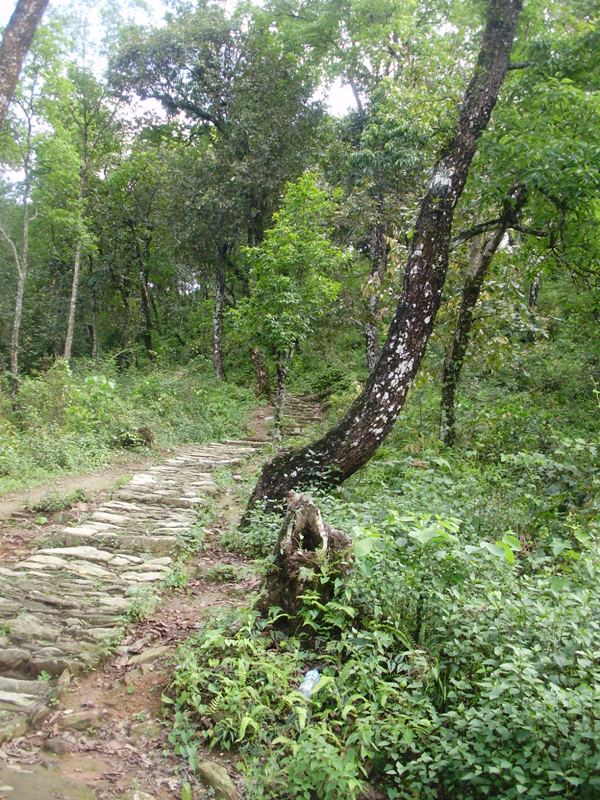 There are a lot of leeches on the path during the monsoon. In a halfway of our journey I looked at my leg and saw one how enjoy my blood. Fortunately, two tourists were moving toward us and they know how to quickly remove leach using fire lighter. I was saved.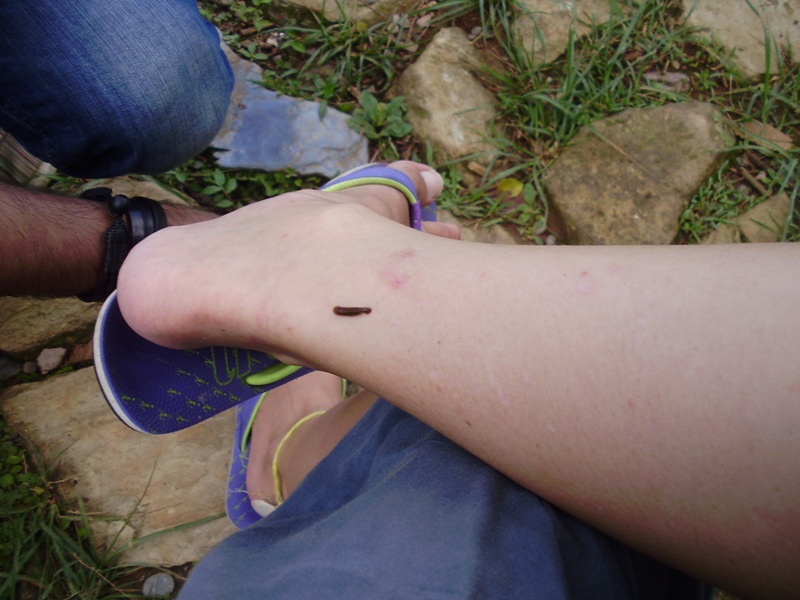 When we got up we were happy and admired monument, surroundings and spectacular views.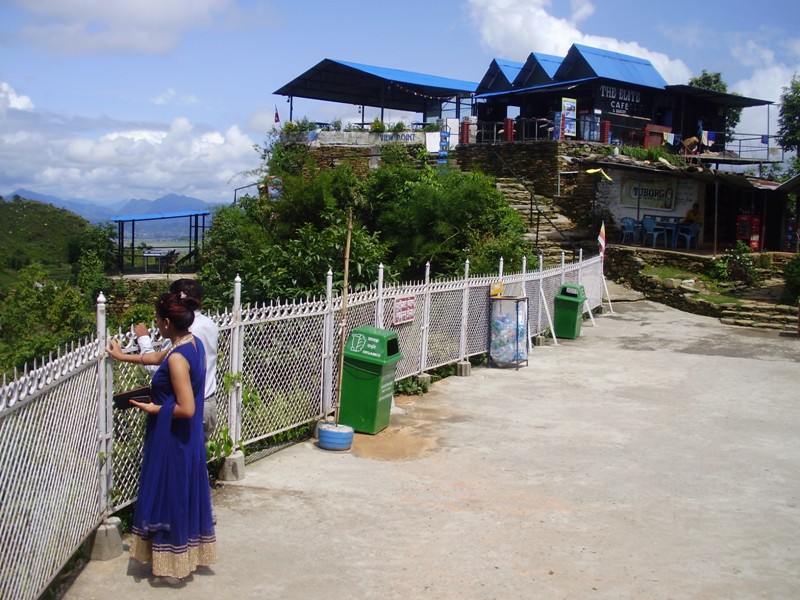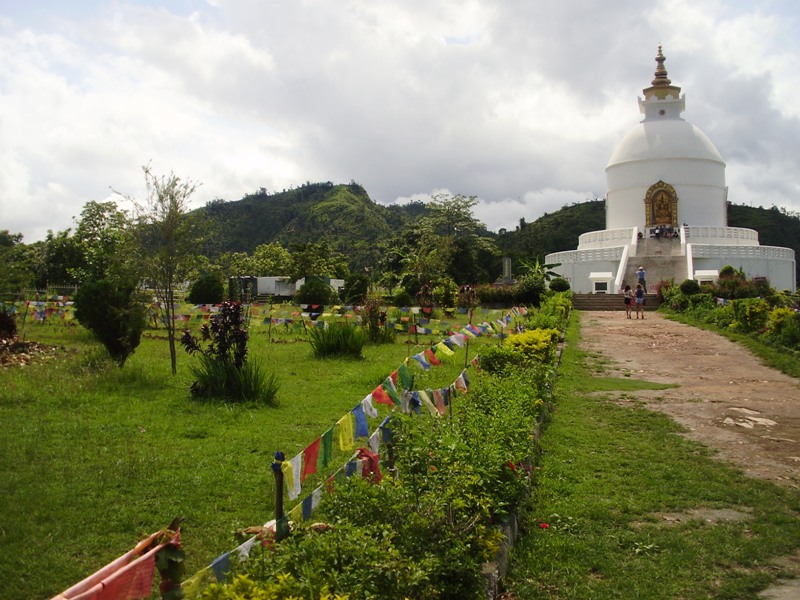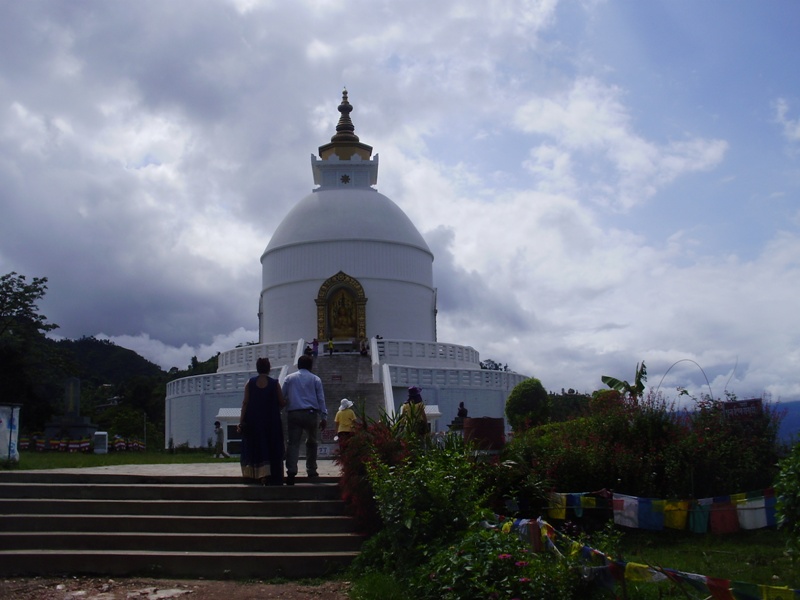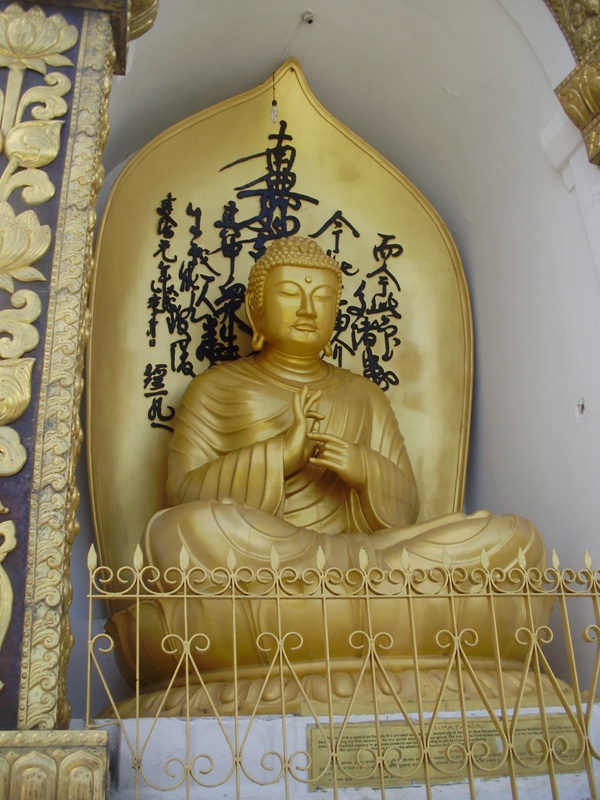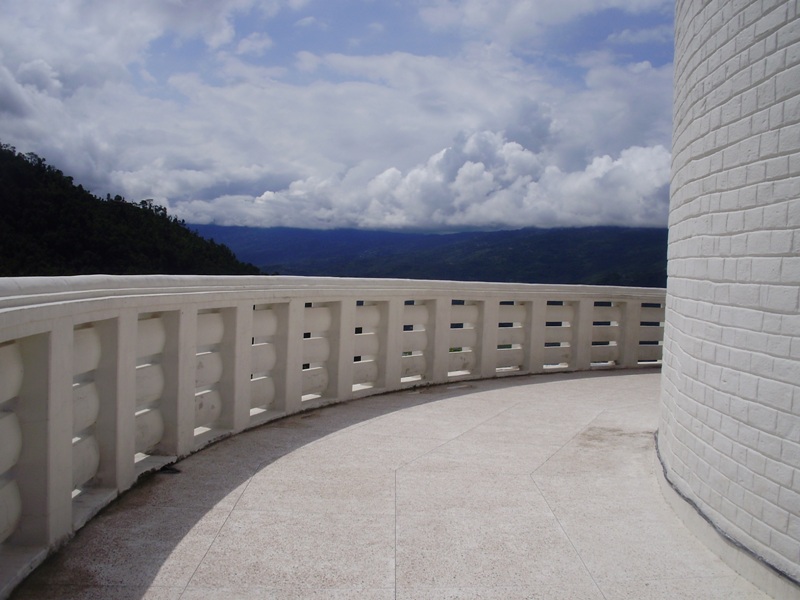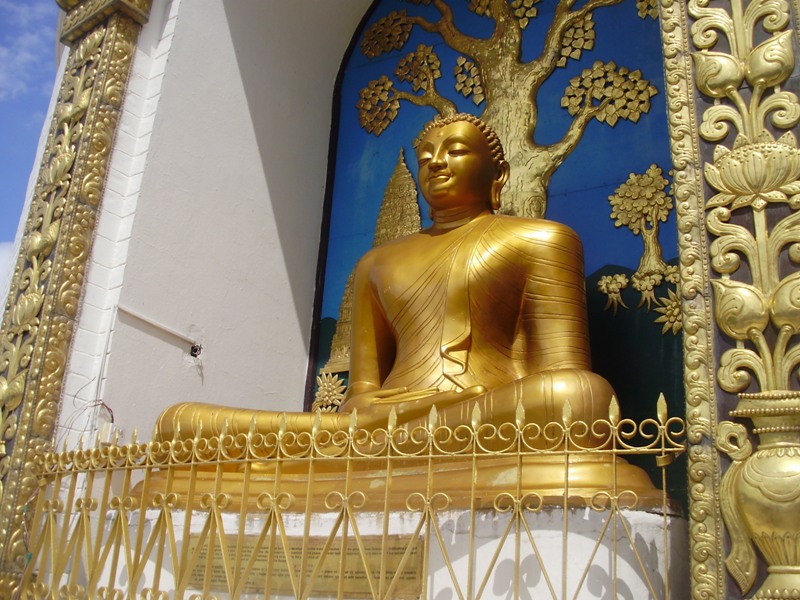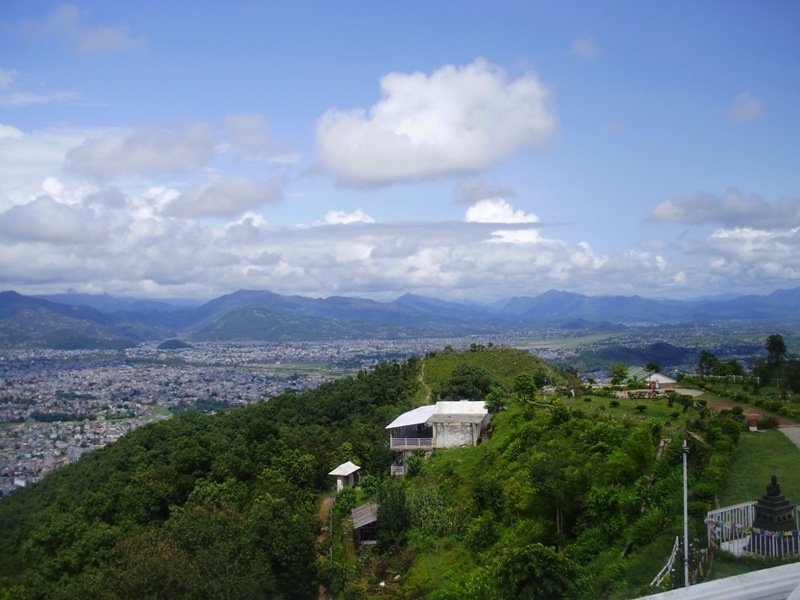 Place is very calm and peaceful. It is strongly recommended that one should be quiet at the Stupa. The floor of the stupa can get very hot at noon and therefore it is recommended to visit the place either before noon or after 3 pm.