Visiting Mahendra Cave and Davis Falls in Pokhara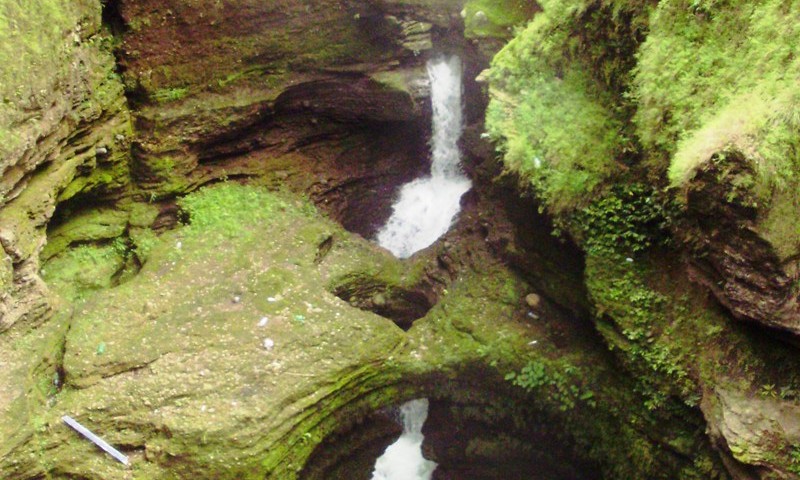 These two Pokhara attractions, Mahendra Cave and Davis Falls, are situated very close to each other. So when you visit cave, visit falls as well. Because I had plenty of time I got to the street where these attractions are located by local bus from city center, but if you are in rush take taxi instead or don't visit them at all.
First I visited Mahendra cave. I must walk through a lot of shops before I got to place where I bought ticket. I got down to the entrance of cave by interesting spiral staircase that looks like from movie.
The Mahendra cave is dedicated to the god Shiva so it has religious significance for Hindu's. First things you can see in the cave are a small temple and sacred statue of cow.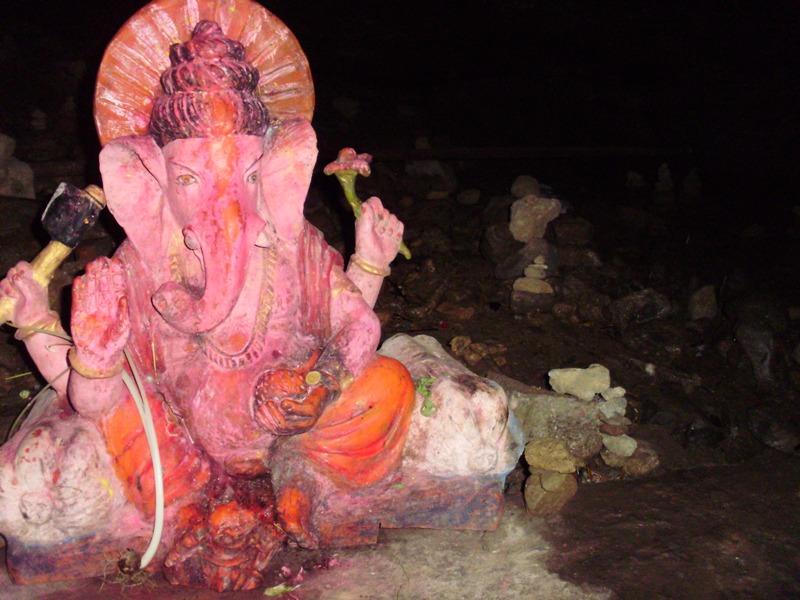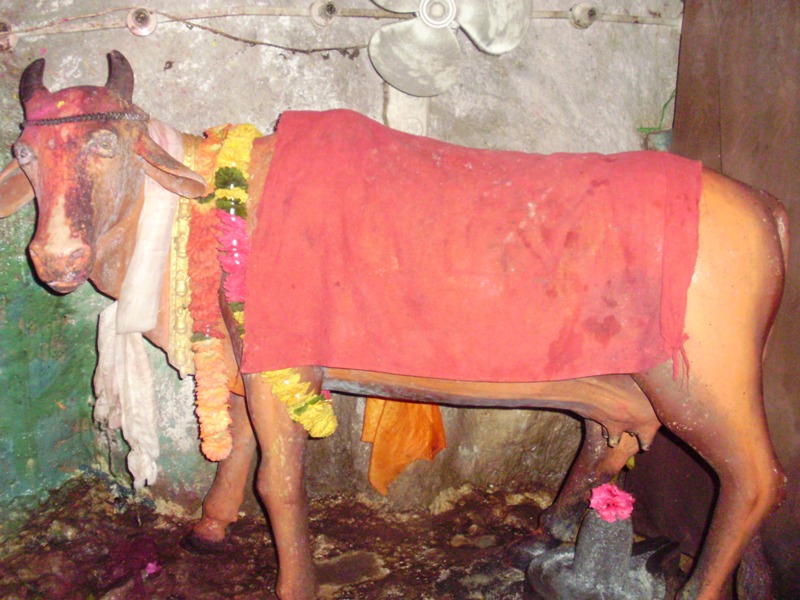 From here you continue down the stairs until you get to the very narrow part.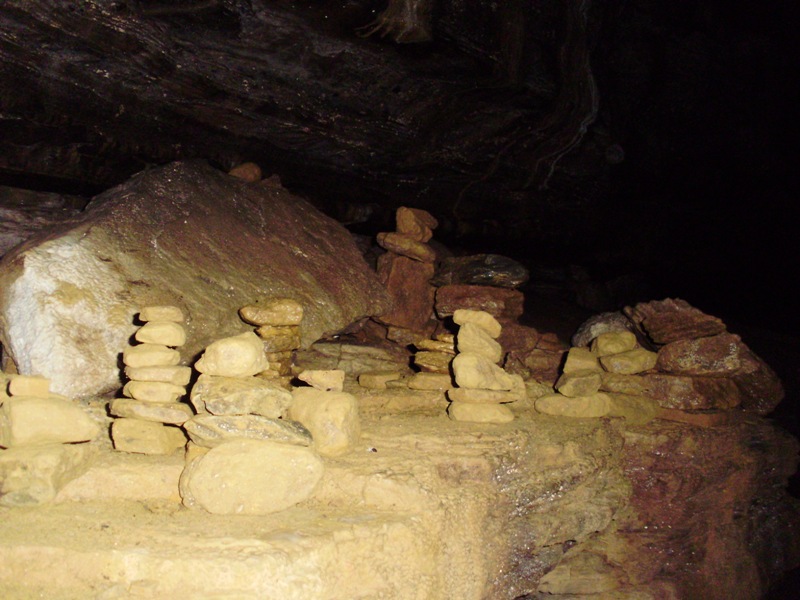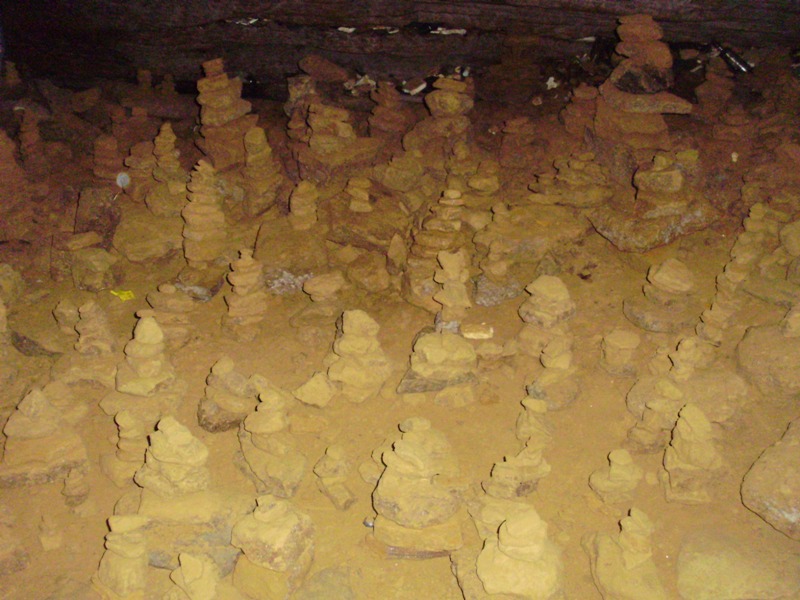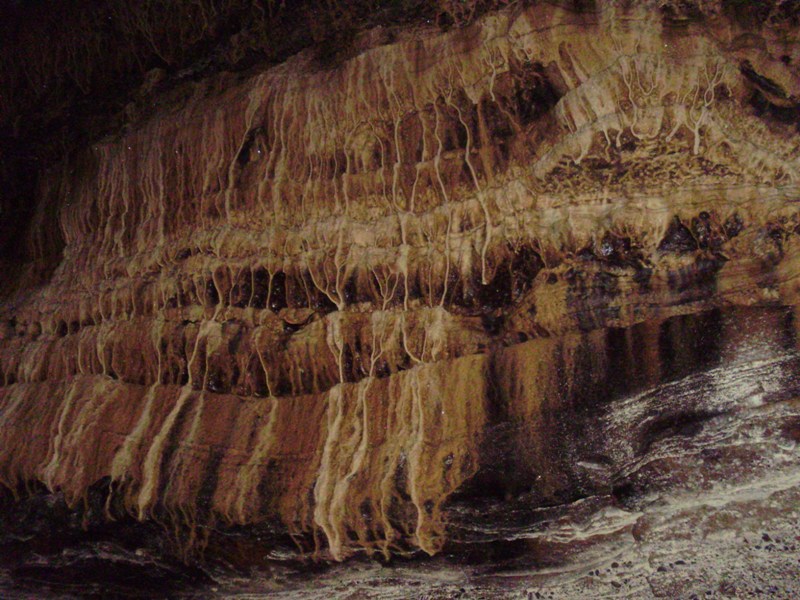 Then you will continue down the cave again by very slippery stairs and you will see huge cavern. This is the end. There is light coming from the slit located in the center. From the viewing platform you can see the bottom of Devi Falls.
Devi's Falls were discovered in 1961, when Daniel and his wife named Devi were swimming in the lake and suddenly she disappeared into the tunnel. Her body was never found, but because of this accident, the falls were discovered and became a popular attraction for many people.
When I entered area of Davis waterfall and paid small entrance fee I was surprised because falls are very small and located in the very busy street so I didn't have feeling that I see something natural.
I spent maybe 15 minutes there watching falls and walking around. There is sidewalk on the cliff, but usually full of people so you have to wait to make a picture. There is one good spot on the beginning of the path where you can see the most beautiful part of the waterfall and descents through tunnels to Mahedra cave.
There is also a wishing well near the entrance so I tried and I succeed. Nepali tourists had fun watching me how happy I was (: