Why You Should Visit Bhaktapur Durbar Square in Nepal?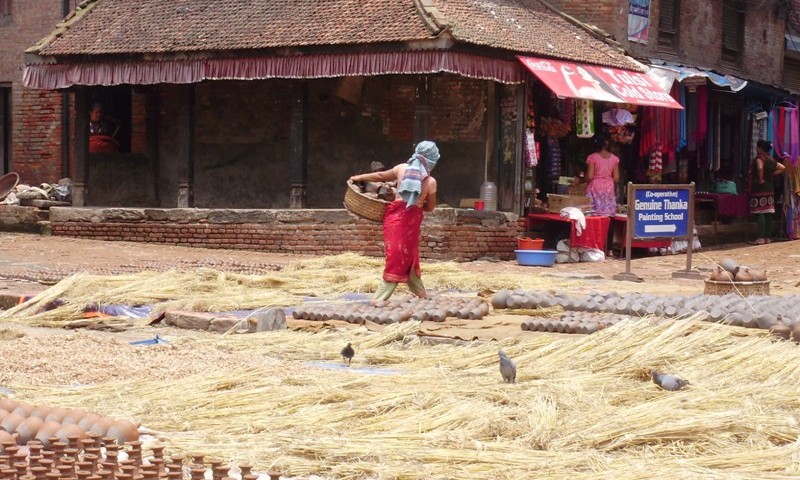 There are many reasons why you should visit Bhaktapur Durbar Square while you travel in Nepal. Bhaktapur Durbar Square is one of the three most important and beautiful durbar squares in Nepal and being listed as a UNESCO World Heritage Site. It is located in the town with the same name, located 13 km east of Káthmandu and offers amazing nepalese architecture, traditions and common daily life of nepalese people.
Bhaktapur Durbar Square is a highly visited place in the Kathmandu Valley so I couldn't miss visiting the site. I took cheap local bus from the bus station near Thamel. I didn't wait long time, because there are many buses leaving the city to get to Bhaktapur during a day. The journey didn't take more like one hour and I enjoyed that, like usually by watching the world out of the window.
The whole complex consists of four distinct squares – Durbar Square, Taumadhi Square, Dattatreya Square and Pottery Square. Majority people come to see only durbar and pottery square and then come back to Kathmandu, but I spent whole day in the area watching people and slowly Nepalese life, which I really love from the first moment. I think that following pictures allows you to see clearly how this traditional and peaceful life look like.
I started in Main Square – durbar square, but honestly I didn't feel very comfortable here. I much more enjoyed other parts of Bhaktapur, which are not so commercial. Too many policemen, scams and people who want something from you are gathering in the area. But surely, architecture is amazing there. You can see beautiful Palace of 55 windows, Batsala Temple, five stories tall Nyatapola temple and famous temple with erotic carvings on its roof pillars.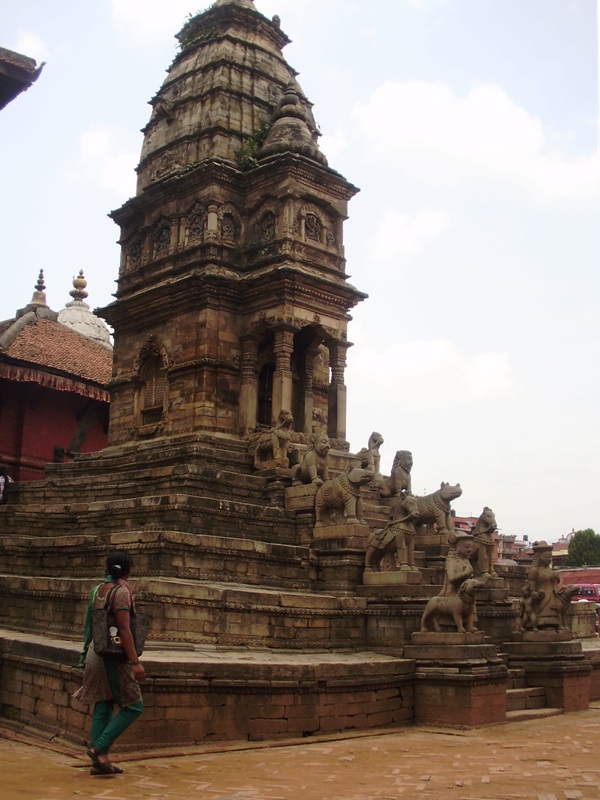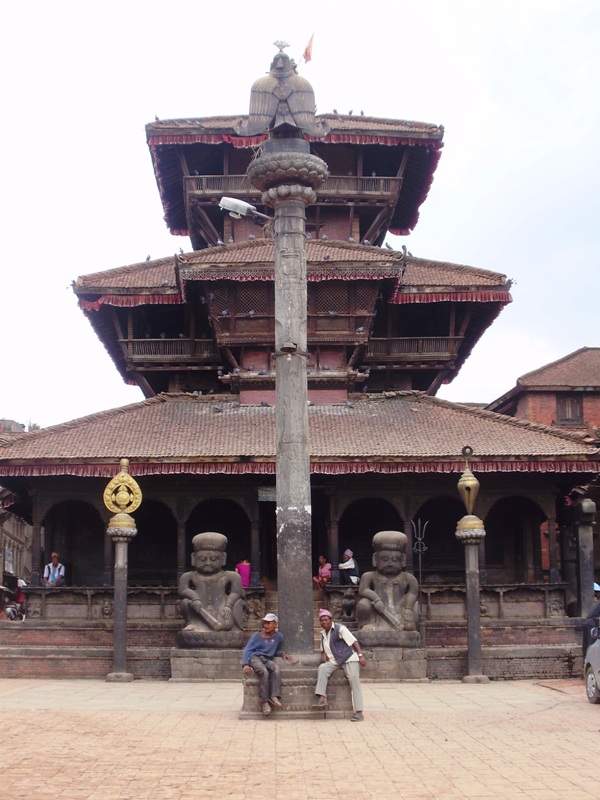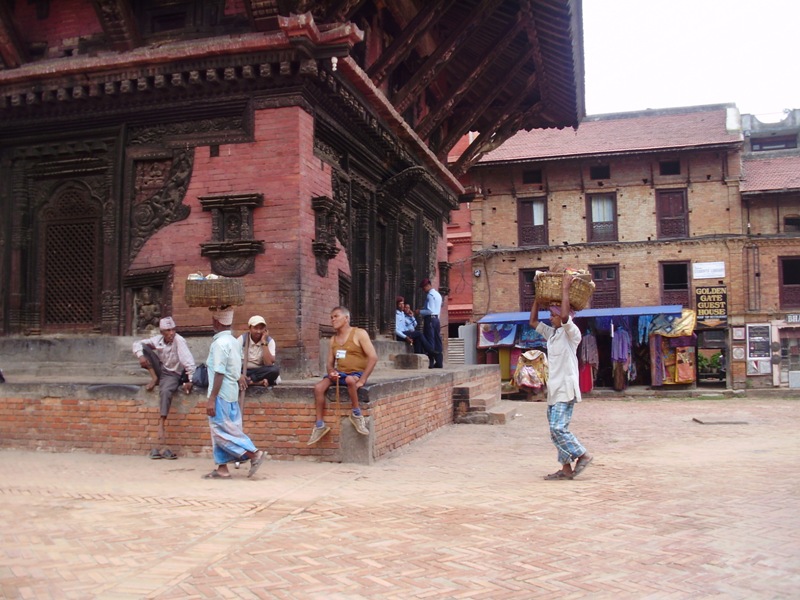 Then I continued down the street to the Pottery Square. It is amazing place I enjoyed a lot. Men and women make potteries in traditional way. You can see how potteries are burned and dried there, while animals are walking around so you have feeling that you are back in time.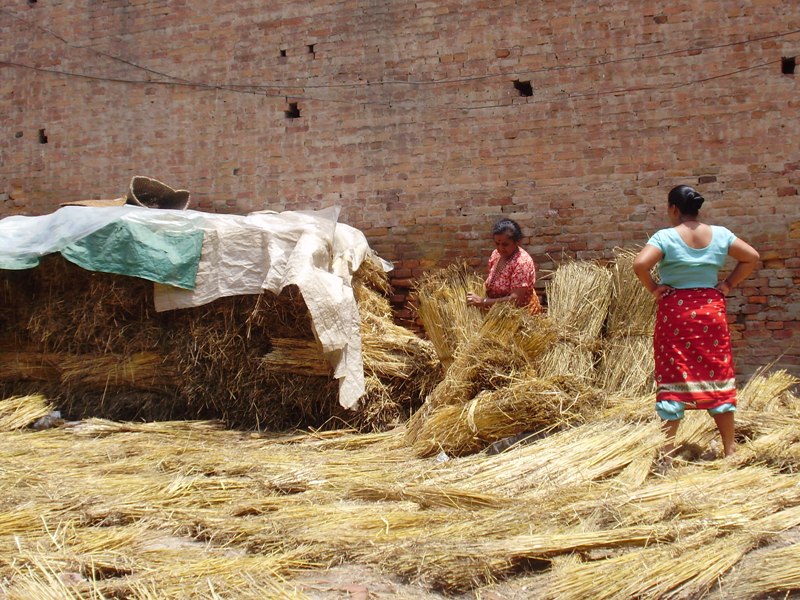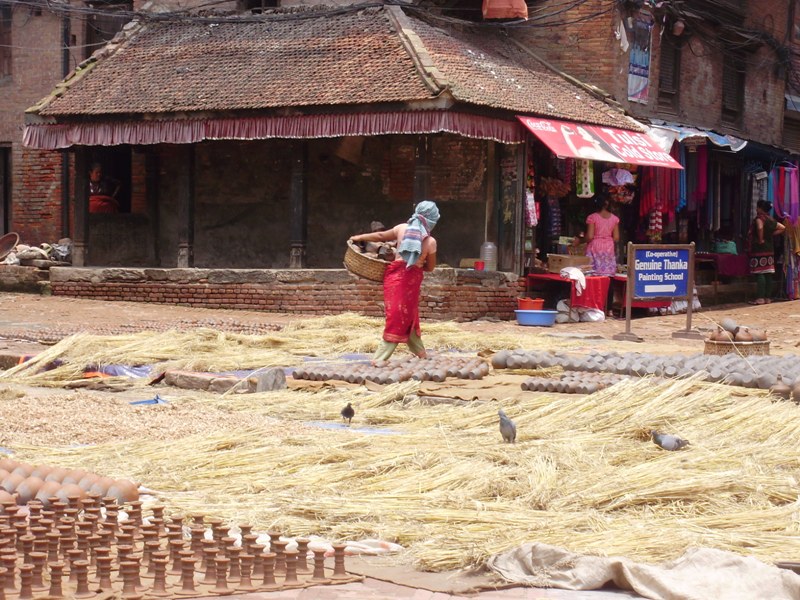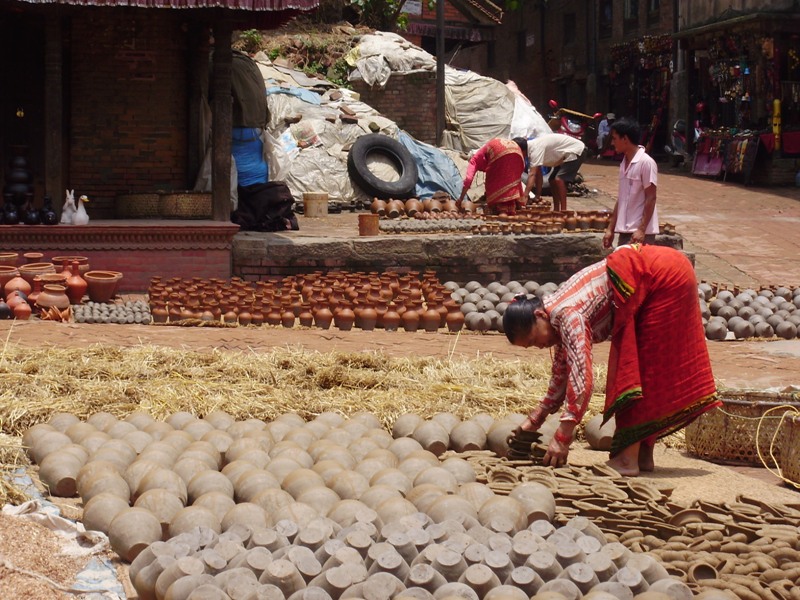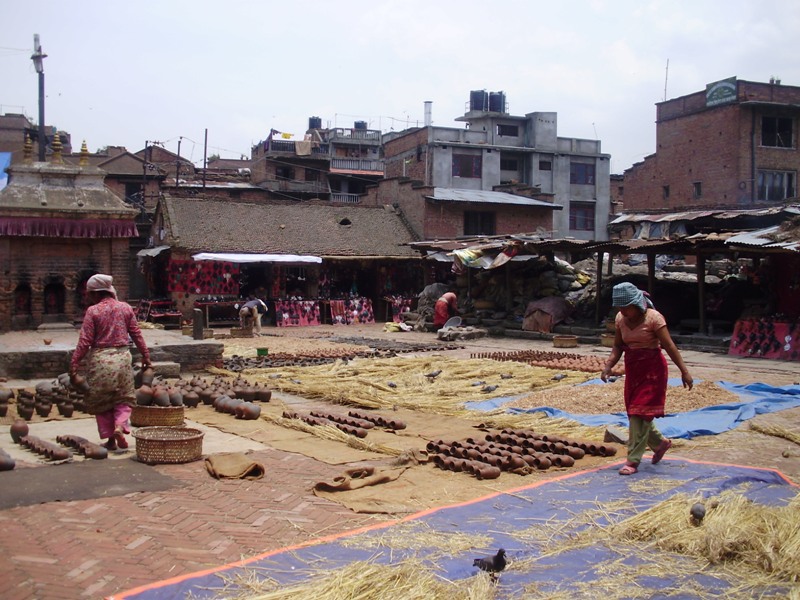 When you are here, don't forget to visit Thanka painting school and you will see how traditional mandalas are made in traditional way. It is amazing how the work is precise and results are stunning.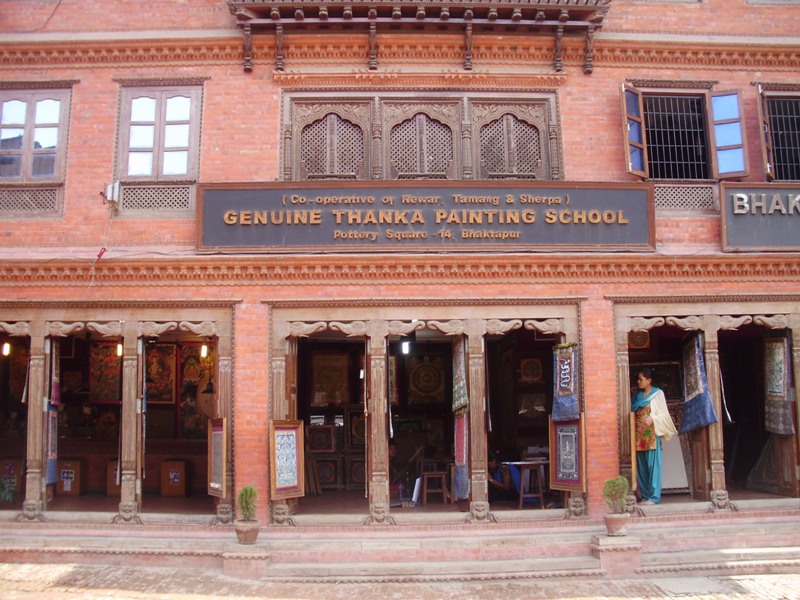 For the rest of the day I walked through the street watching people work different types of jobs or did their daily routine activities.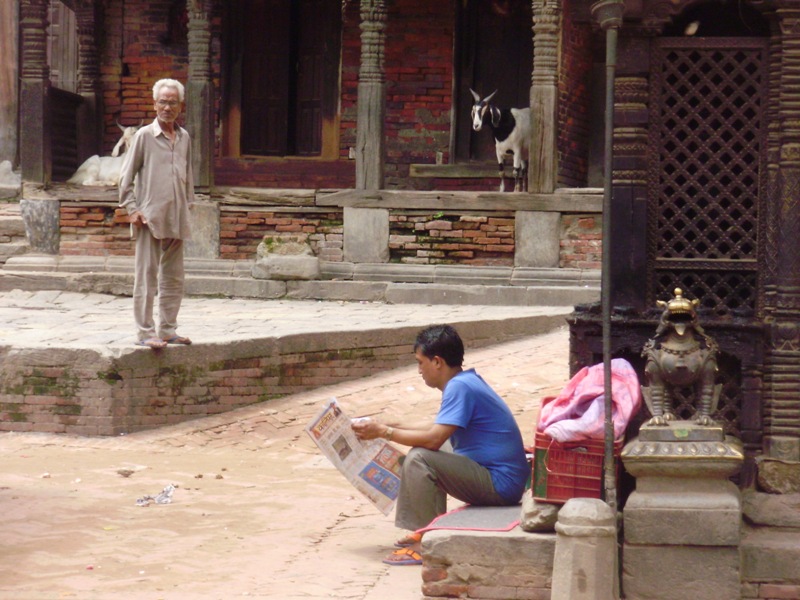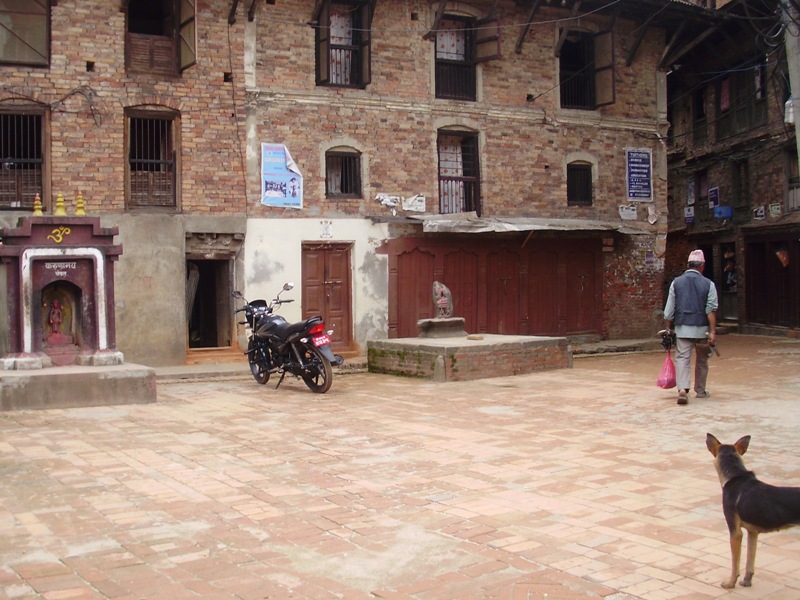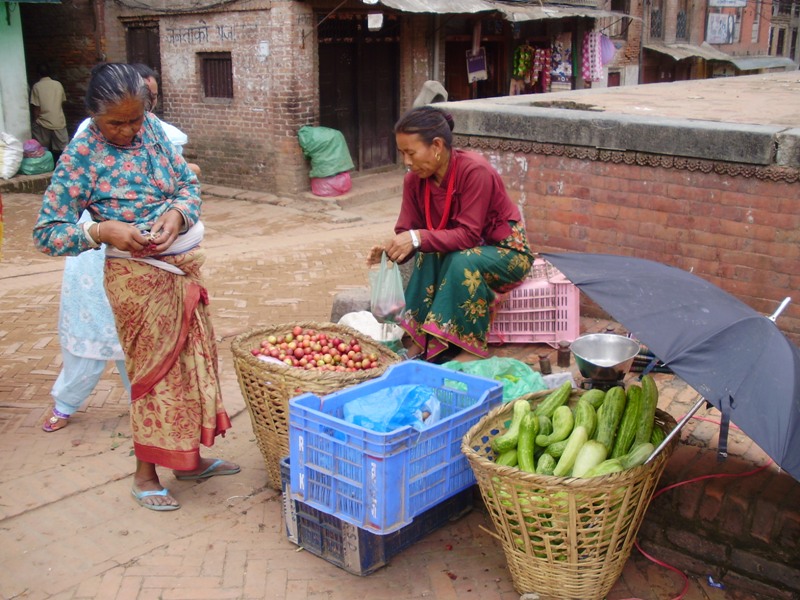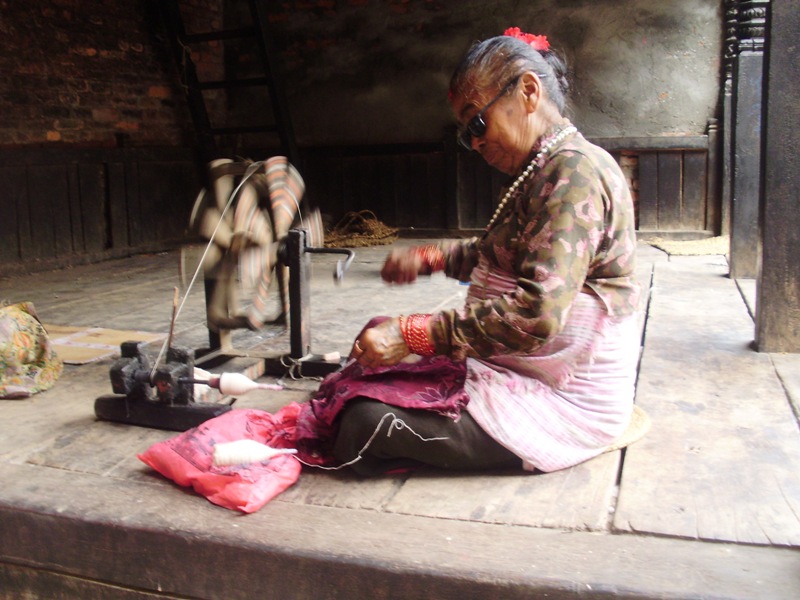 Or just do nothing….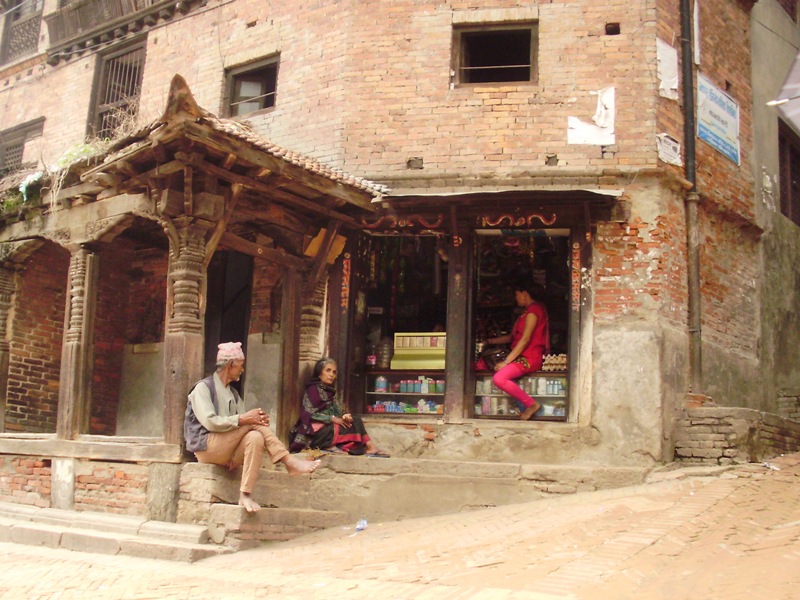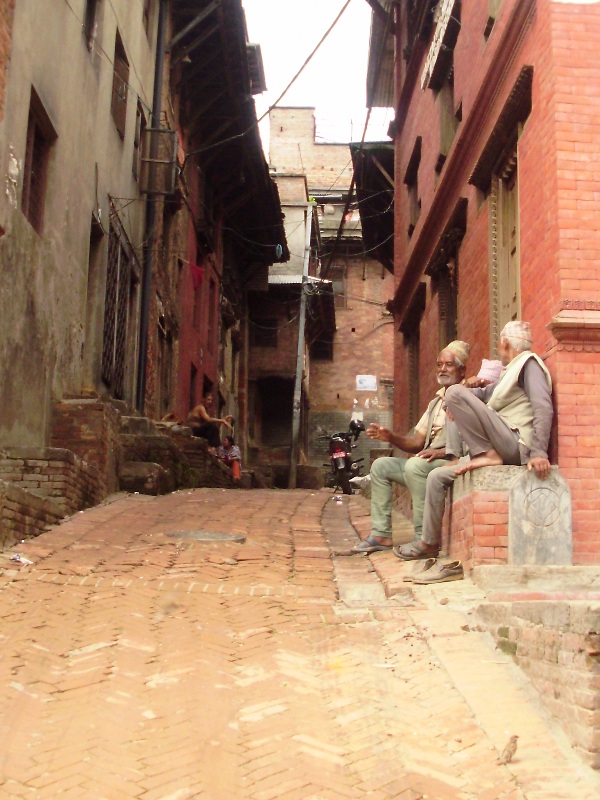 So, this is a life in Bhaktapur durbar square – simple, slow, peaceful and stunning.