Pokhara lakeside and visiting Barahi Temple at Fewa Lake
After the unpleasant experiences with my stomach, I spent a few days relaxing in a hotel room to recover my body. Because I was in Nepal at the beginning of the monsoon season, I could not see the Himalayas, but this morning the sun was shining and I finally saw this majestic mountains. Although the Himalayas appeared just for a moment, it pleased me a lot.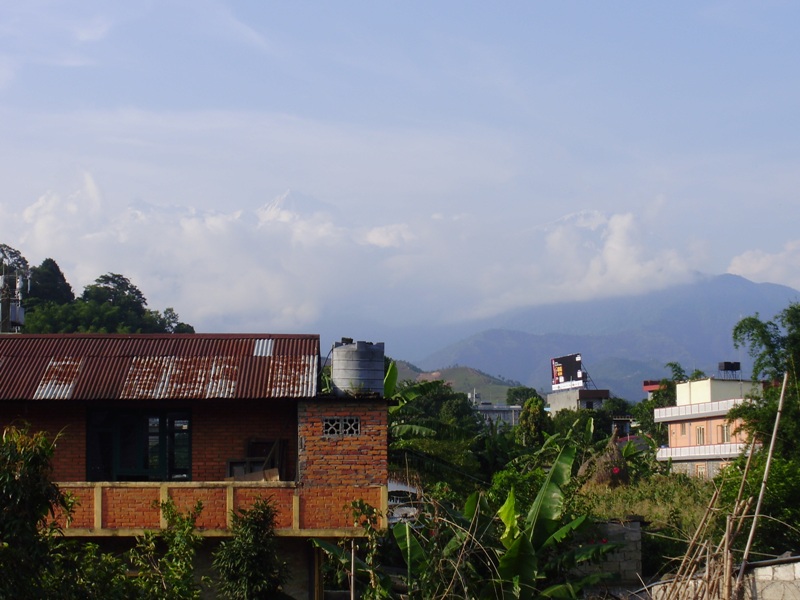 After breakfast, I walked to famous lake – Fewa lake or Phewa Tal, which is the second largest lake in Nepal. Phewa lake and water sports is the main tourist attraction of Pokhara and the north shore of the lake in now a main tourist district, which is called Lake-Side. Many hotels, shops, restaurants and bars are situated there. Interesting is that he water from Fewa lake's outlet is used to generate electricity in the city.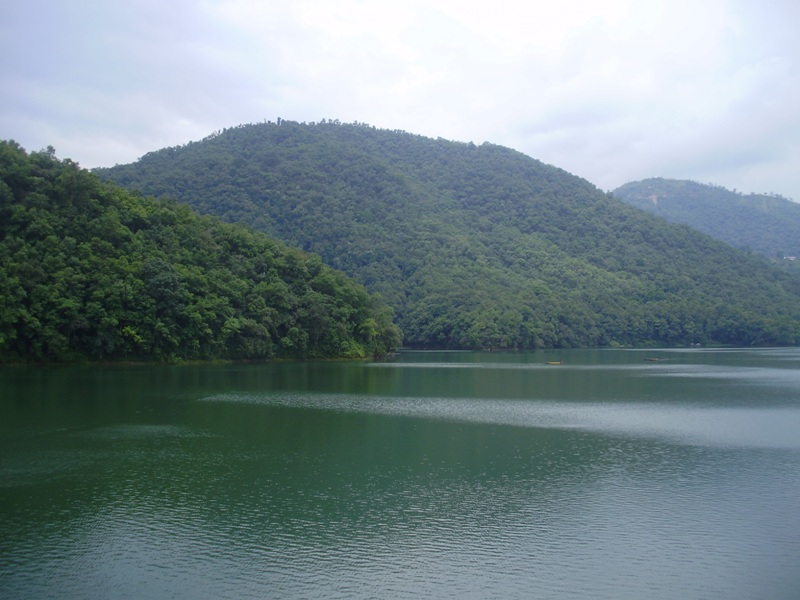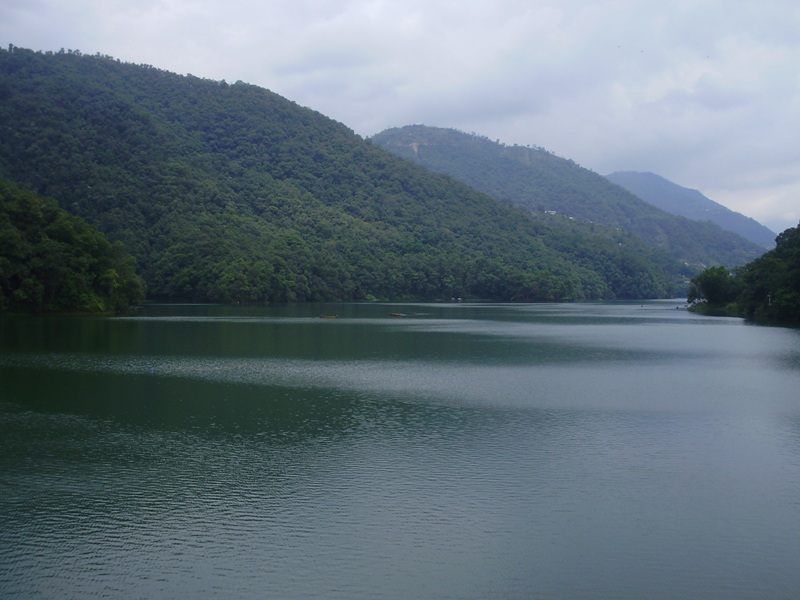 I came to the place with boats on hire that are at several points around Pokhara and can take people to the island in the middle of the lake and Barahi temple and back. For a moment I sat and I watched the life on the lake. This place is so peaceful. I felt as if life stopped there.
A regular boat with shade waits for 10 passengers to be complete with NRs. 60 each. So I bought one, hopped into a boat with Nepalese who enjoyed my company. The boat brought us in front of the main entrance of the Barahi temple.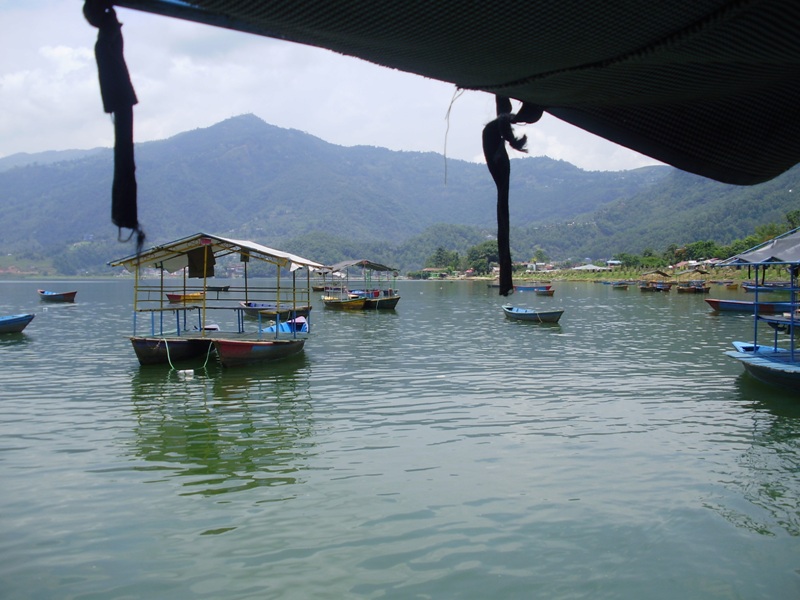 Barahi temple is located at the center of Fewa Lake and is the very important religious monument in Pokhara. Pagoda has two storeys and it is believed that is dedicated to one of the Hindu god known as Barahi Devi. It is used for worship by both – Hindus and Buddhists. Mostly it gets crowded in the Saturdays. It is very small temple, but with peaceful and relaxing atmosphere.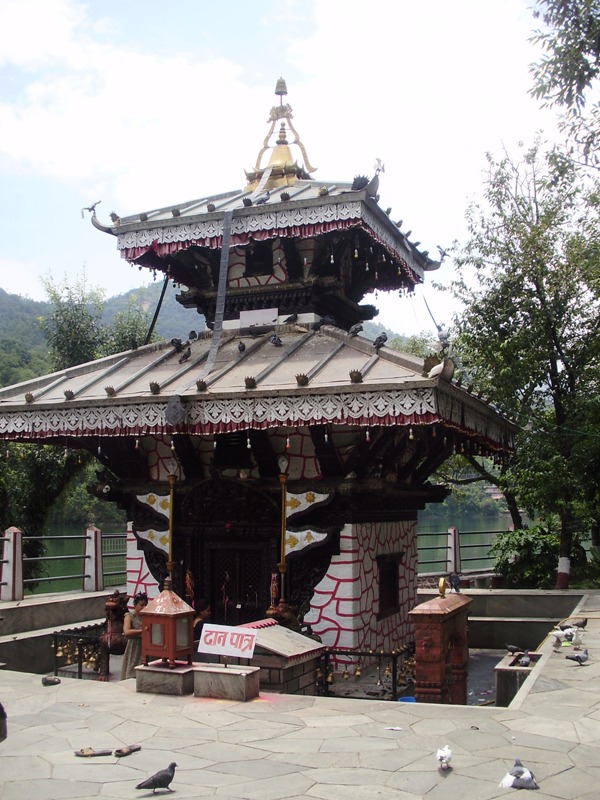 When Puja is performed, goat, ducks, hen are sacrificed in the name of Devi and pigeon are made to fly. It is done with a view to please Devi. It is believed that if Barahi is made pleased one can make his dreams come true. During auspicious days of different months such as November to July many of marriage and Bratabandha ceremonies are held in the temple of Barahi Devi.
There is also a small garden where you can sit and watch people as they worship this sacred place. The place is filled with pigeons and there are also interesting old trees with large roots.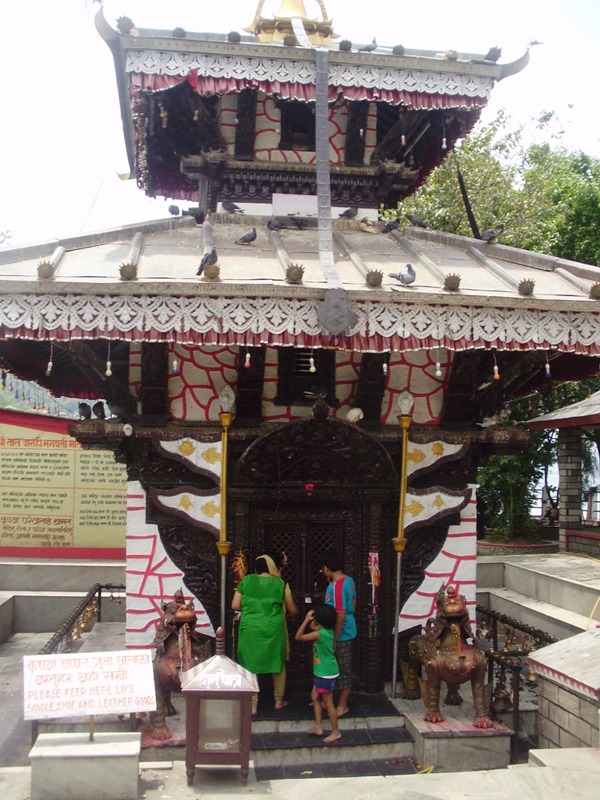 The rest of this lazy day I spent in the streets of Pokhara, where I bought some souvenirs and eat in one of the many restaurants overlooking the beautiful Fewa Lake.