Real Caving from Cave Lodge in North Thailand into 3 Unique Caves
I have planned to stay for three nights in the perfect accommodation Cave Lodge in the north of Thailand, 10 km far from Soppong. On the first day after arrival, I visited Tham Lot Cave and at sunset I saw an incredible performance of hundreds of swifts and baths flying from or to the cave.
For today I planned trying caving from Cave Lodge. Despite having visited a lot of caves in my life, this was my first real caving experience with a helmet and headlamp, because all caves in the area are natural without stairs and lighting.
Accommodation in Cave Lodge is specialized in caving because owner John is a caving expert and explorer. His photographs are featured in magazines like National Geographic. He discovered and explored a lot of caves, about which he wrote a book. He has lived in the area for over 30 years and helped map the incredibly beautiful Pang Mapha area for the Thai Government. Cave Lodge uses only expert guides, so you can be sure you are safe.
There are over 200 caves in the local area, 5 of which are more than 4 kilometers long with amazing formations. All caves are with minimal impact and maximum adventure. Most of them are important archaeological sites. In some cave artifacts include the remains of massive teak coffins were discovered which are  1400-2200 years old. Other caves and rock shelters with rare paintings were once prehistoric habitation sites.
There is plenty of information about different trips on the board in the communal area. I met other people who wanted to do caving because for every trip you need minimum of 3-4 people. We agreed that we want to go for a day trip, which includes 3 caves and trek through the hills and mountains. There is a book in the restaurant, where you can write your name under different trips, you are interested in. If enough people are gathered, the trip will be realized.
After breakfast, our guide gave us helmets and headlamps. You should take with you good shoes and 2 liters of water. We were driven about 20 minutes to the place where the trek to the first cave started.
We visited interesting caves – Fossil Cave, Waterfall Cave and Christmas Cave. Every cave has a hike in the amazing nature between lots of ups and downs.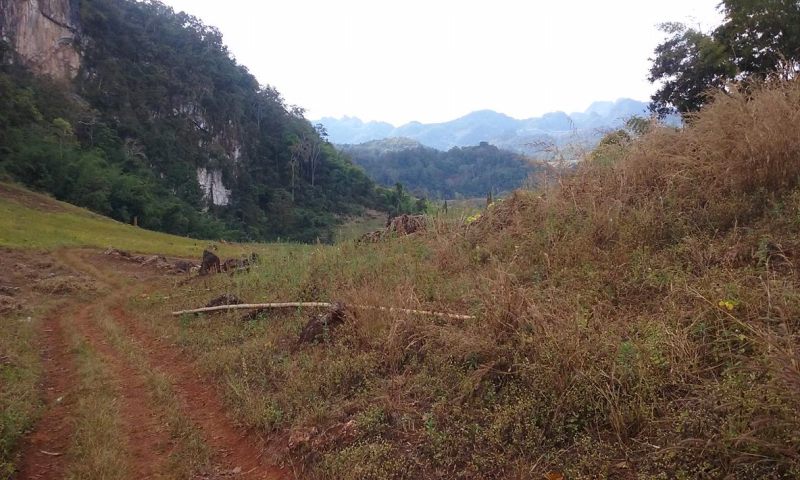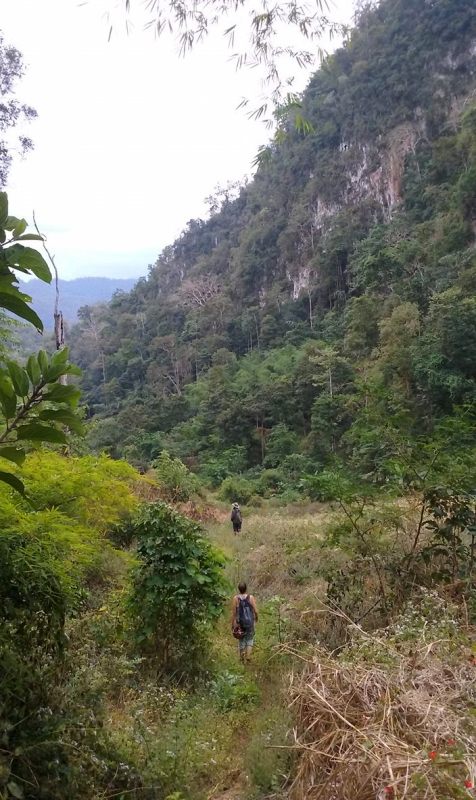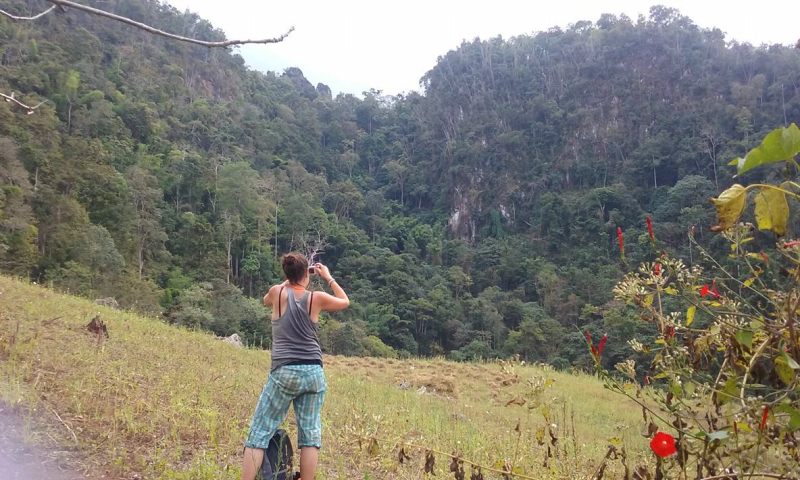 Fossil cave is a long dry cave with lots of interesting formations and slabs of 280 million years old fossilized shells. Often, we had to crawl through the small holes to get to the next cave space. We went really deep into the underground. At one moment as I walked through a narrow crevice, I caught stone with my hand. I almost got a heart attack. A gigantic black cave centipede came out of the rocks, a few centimeters from my hand. In this cave we also saw a cave snake. Our guide protect us, so we all got safely out without a bite.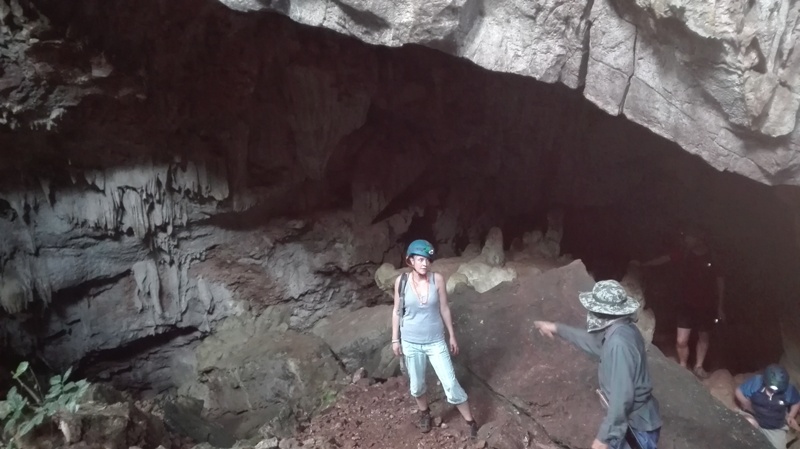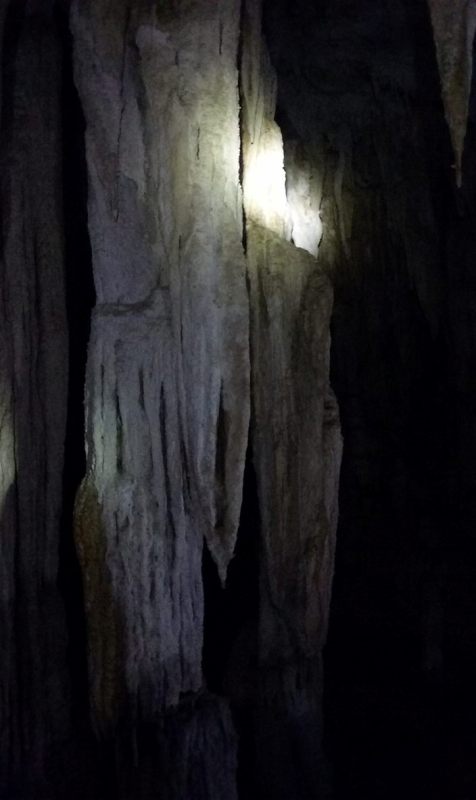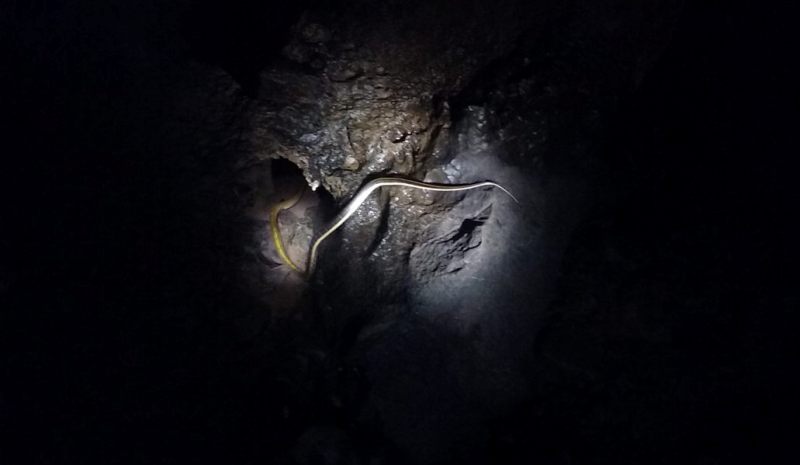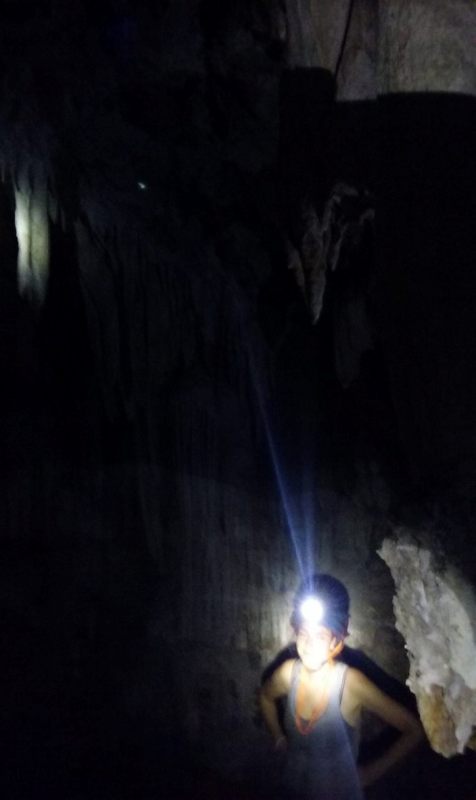 But the best adventure was Waterfall cave. We passed through narrow tunnels with a fast-running stream of water. We mostly lay down on our hands and knees in water with small space for our heads. I do not know why, but all the time I thought that when the tropical rain starts outside, the entire cave will flood and we will die. One moment, when we got to the wider and higher place, I thought I'd wait for our group here. But as soon as I imagined staying alone in this flooded claustrophobic space I changed my mind and continued. At the end there is a waterfall, it is just a little stream of water. This cave was a crazy experience!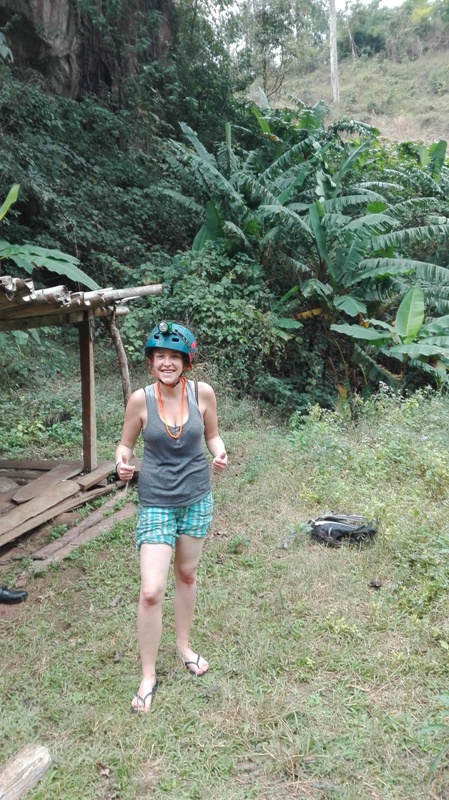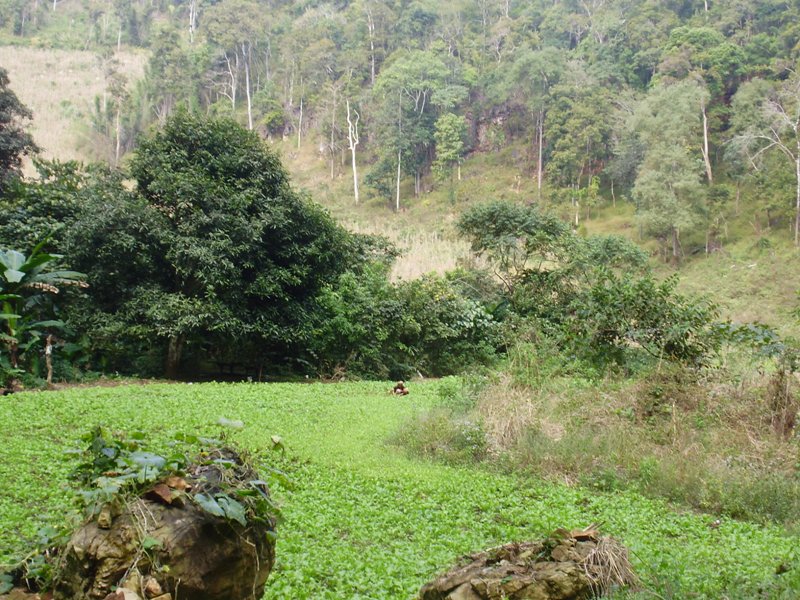 And we walked to the last cave – Christmas Cave. It is a smaller cave, but with beautiful sparkly white formations. We saw a huge spider on the roof. Fortunately, he was far from us, but his huge eyes light up like two coins in the reflection of lights from our headlamps. I've never seen such a big spider, even on TV. After this cave we walked last part of our journey to get back to Cave Lodge take a shower, eat some deliciou food and drink beer near fire. It was tiring, but amazing day!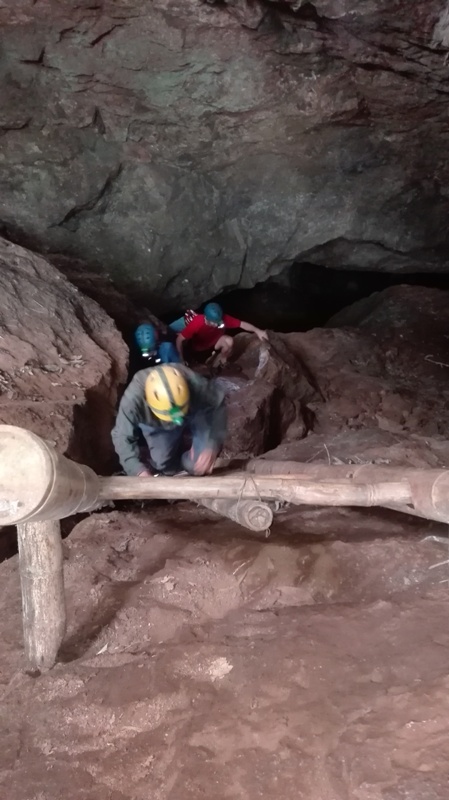 This day was great and I really recommend all adventurous people to visit the Cave Lodge for a few days and take part in the tours they offer. It really pays off.