Meeting with holy Grey lagur monkeys in Pushkar
My first experience with Grey Lagur monkeys was very funny. When I arrive to Pushar I had no idea that these huge holy monkeys are residents of city. First day I went for a short walk to the lake. While I was walking down the street, I suddenly heard strong noise behind my head. I turned around and jumped a few meters ahead. There was huge grey monkey with black face and long tail coiled in spiral watching me like human being. I wanted to walk away but I saw other monkeys in front of me. I was in a trap. Fortunately few Indian women watched this scene and start to laugh on me. One of those women came close to monkey to show me they are not dangerous or show me how brave is she. I took a photo and later she took a stick, picked up the stick over head and ran toward the monkey. Black face immediately disappeared. This woman saved me. 🙂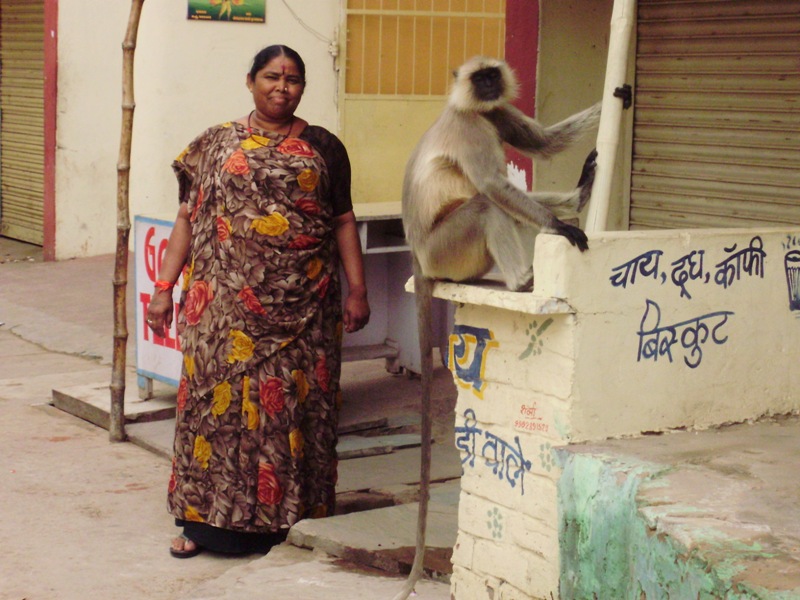 After I continued walking towards the lake. When I arrived to the gate I saw another Black faces. I watched them and I noticed that they have incredible human facial expression. Indian told me not to look to their eyes, because they can attack me. One man gave me bananas and I fed them. I was surprice how gently they took food from my hand. Few minutes later more and more monkeys were coming.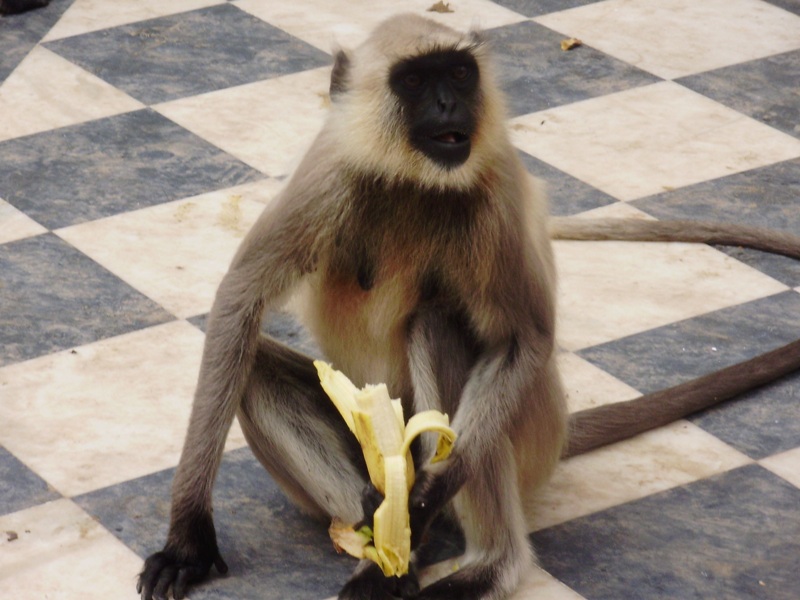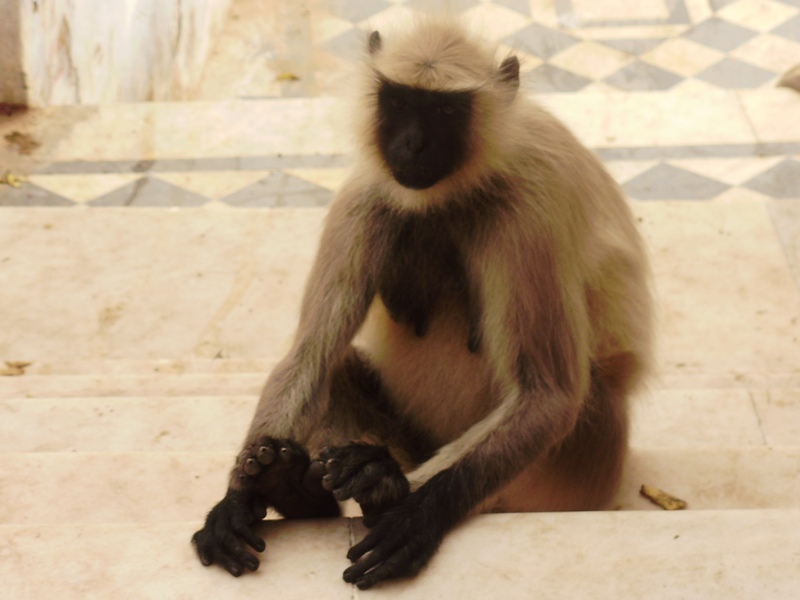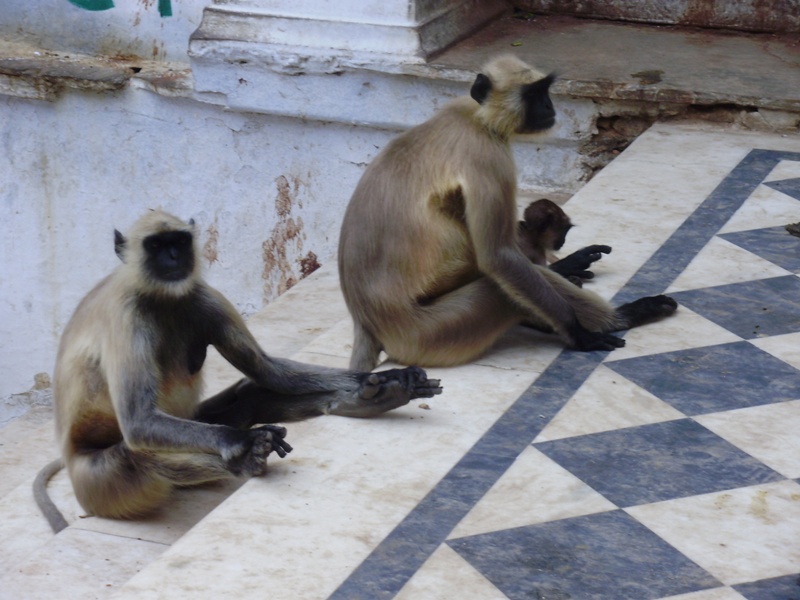 And than more and more….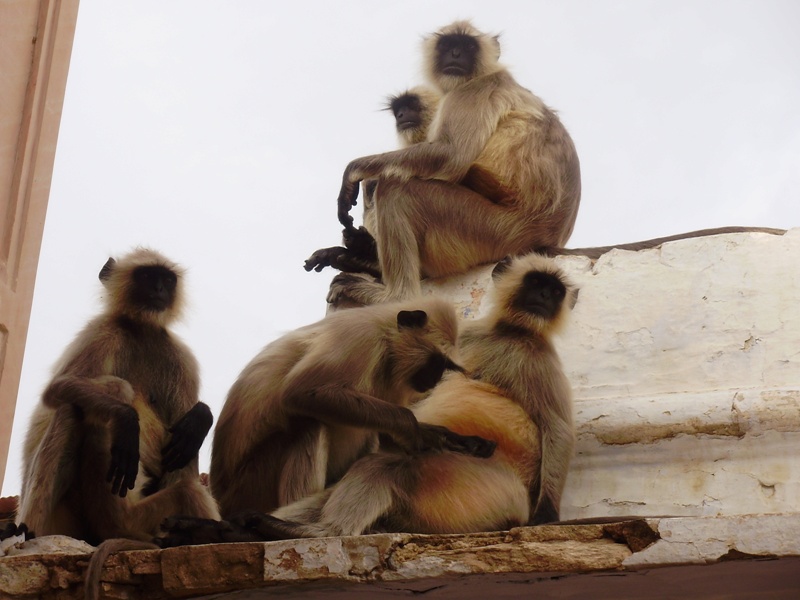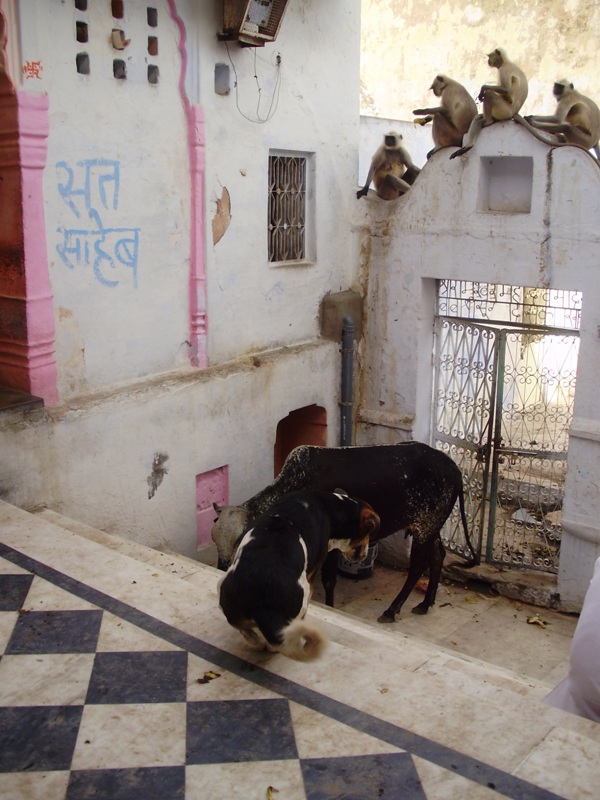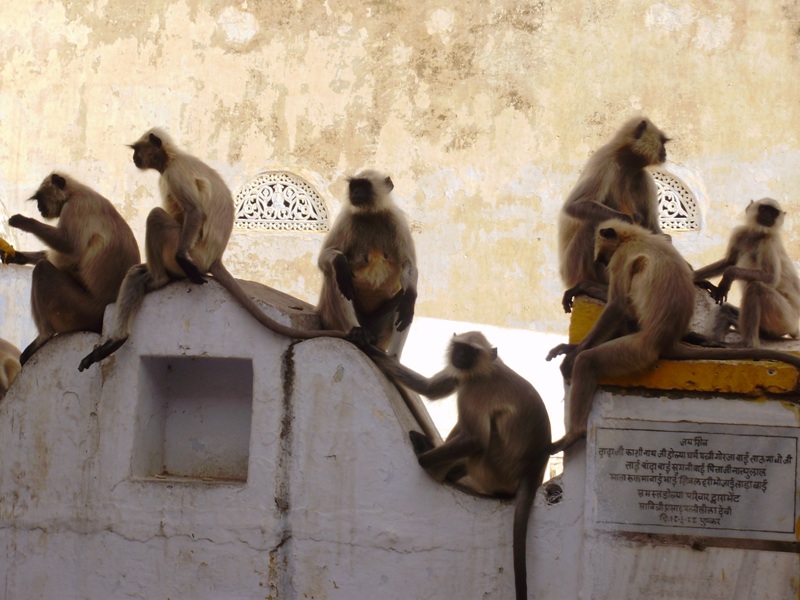 Sunddenly I noticed they are really everywhere!!!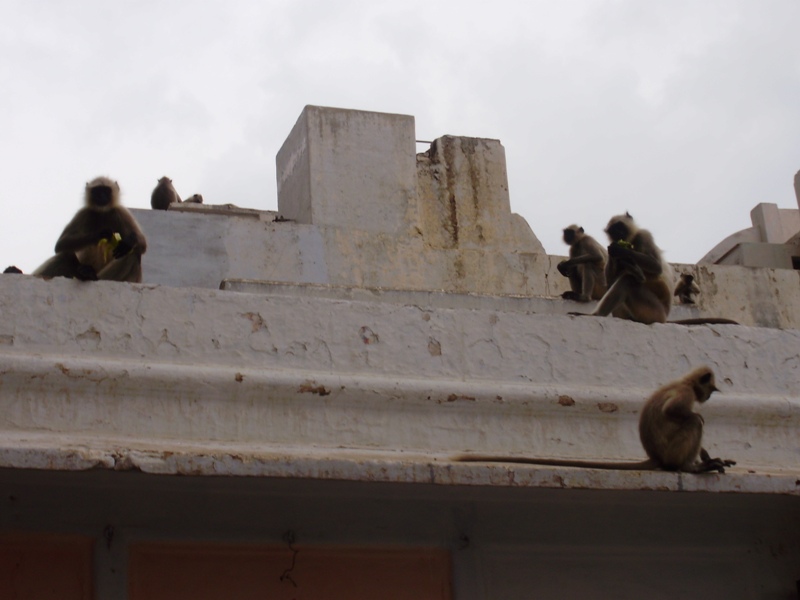 Later I learnt more about Pushakar holy monkeys. The monkeys are Grey Langurs. This particular species is also known as Black face or Hanuman Langurs. Hanuman means the Hindu monkey-god. Hindus see them as a symbol of the deity Hanuman. Legend said that his monkey army rescued Sita from the demon king Ravana. Hanuman himself suffered burns in the attempt and the monkeys' black face and hands are considered manifestations of that.
Because of their sacred status and their less aggressive behavior compared to other primates, langurs are generally not considered pests in many parts of India. Nevertheless, secularization seems to have somewhat changed such attitudes. While people usually feed them in temples like near Puskar lake, they do not extend such care to monkey at their homes, because langurs sometimes stealing and biting people to get food in urban areas.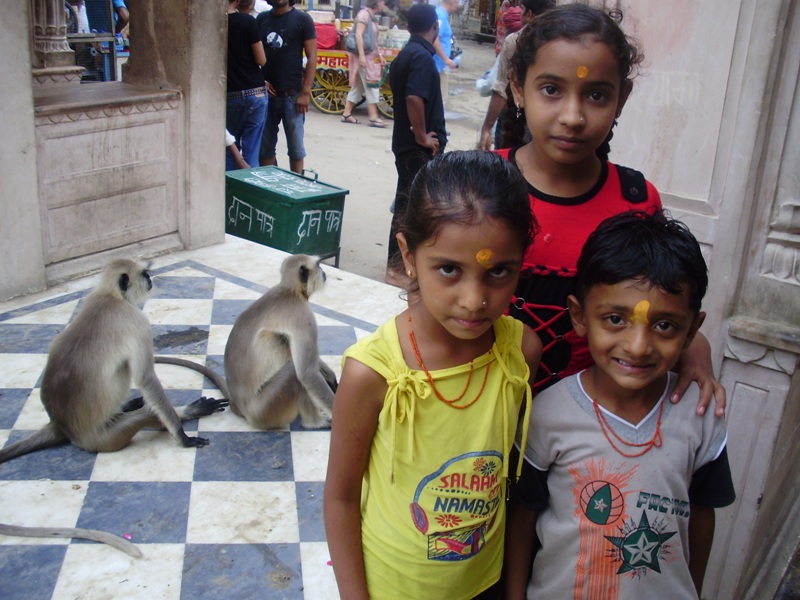 In some places, they are the security guards along with police and swat teams. The monkeys have become welcomed members because they stop other monkeys. Common monkeys are often curious and love to come and scavenge in towns but the langur is very aggressive toward them. Some langurs have been trained to keep other monkeys out to take advantage of this fact.