Orchha palace and temples – mystic place full of history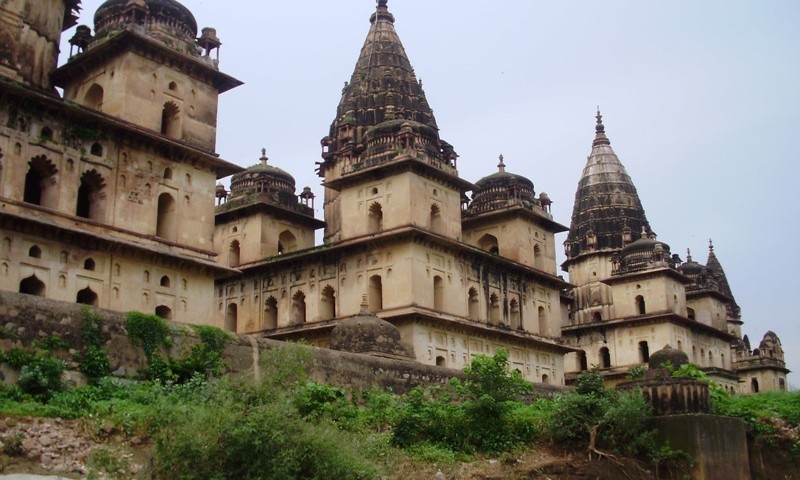 I got up early in the morning to catch the train to Jhansi. Journey in the train was quite funny. I bought some food and I also got the ketchup packages. As I tried to open it in the upper seat, ketchup suddenly squirted under the pressure on the sleeping Indian man. I apologized to him and fortunately he just laughed on the whole incident. Then another Indian fought with man sitting in lower seat, because of a seat reservation.
Jhansi is far from New Delhi around 425 km. To get from Jhansi to Orchha, you must take a taxi or rickshaw. Since I was traveling as a solo female, I selected driver according to his weight – the tiniest one was winner.
I got to Orchha, where the temperature reached around 40C in the shade. That time I could distinguish between the temperature in the shade and in the sun, because it is a small town without smog. In major cities like New Delhi or Jaipur you cannot see the sun and the temperature is the same everywhere.
I found the hotel just in front of entrance gate to the temples with beautiful view. On the main road, I discovered a small restaurant in which I used to go for lunch and dinner.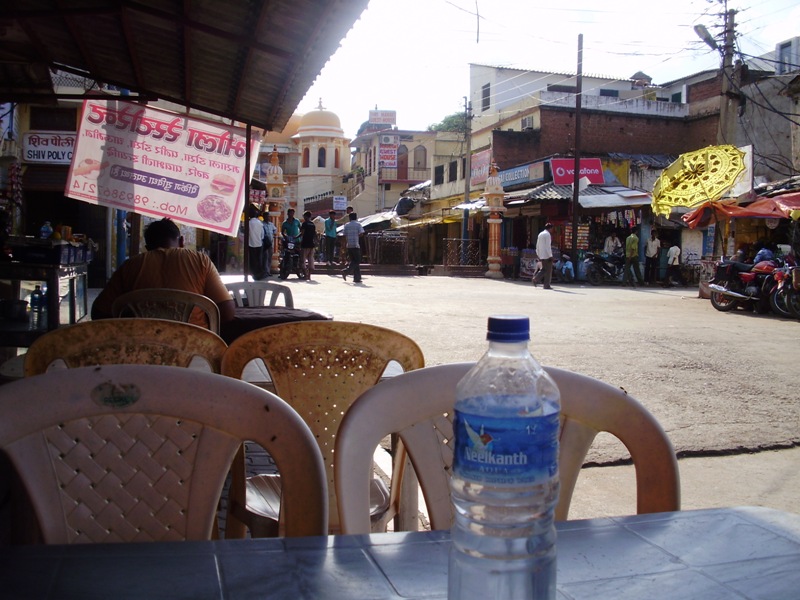 Then I went for a walk to the palace, but suddenly the sky clouded over and strong monsoon rain began.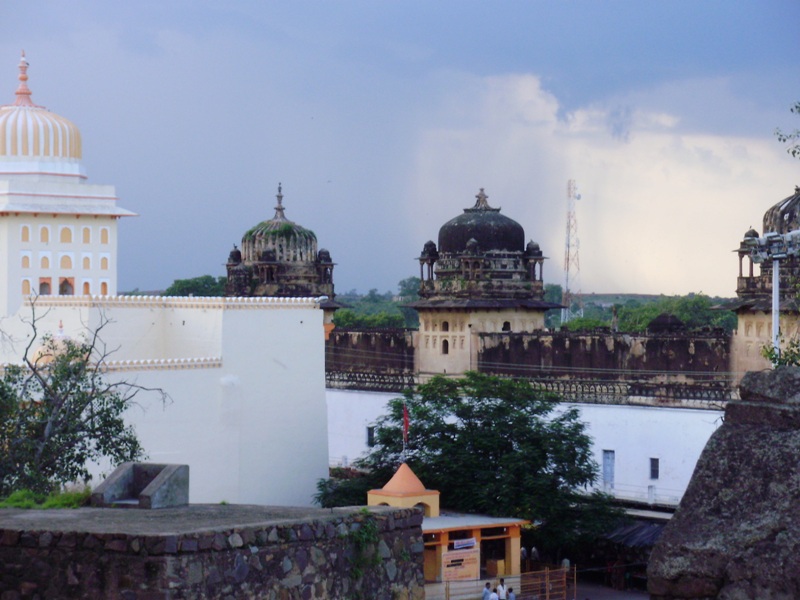 Orchha was built by the King Singh in 1501. It is an unusual system of temples and palaces, which are interconnected. This place has a really strange atmosphere full of the history and some places look pretty scary especially when the night falls.
After dinner I met two nice tourists on the street. We started talking and we realized that we live in the same hotel. We agreed that the next day will rent bicycles and go cycling in the national park near Orchha to experience some calm environment.
When you visit Orchha, I recommend this trip. There is nothing special in the national park, but it's great if you want to relax after a hard days spent in India cities. It's quiet, green place with fresh air. You will have a wonderful view of the temples from the opposite side of the river.
After the trip we went to have a lunch and after we went to visit the two largest palaces. Jahangir Mahal is a palace that was exclusively built by Bir Singh Deo in 1605 to honor the Mughal Emperor Jahangir who was a guest of the Maharaja for one night only.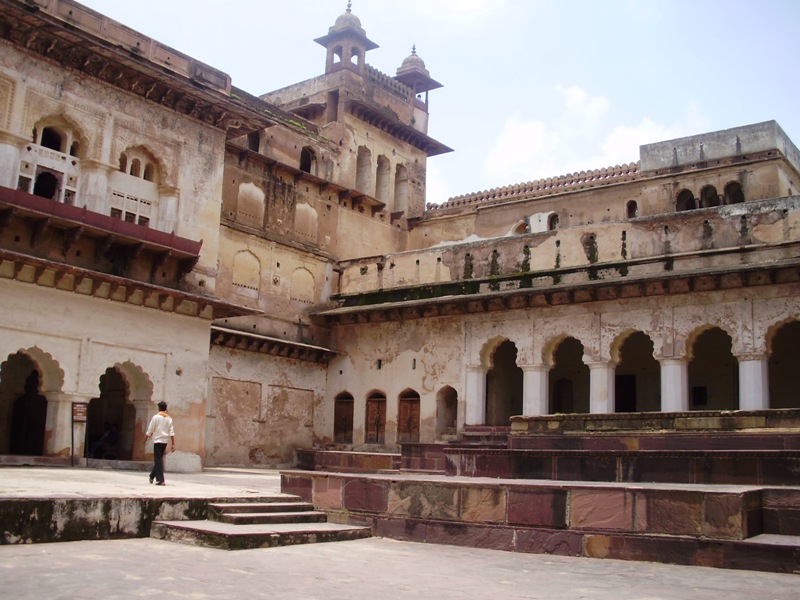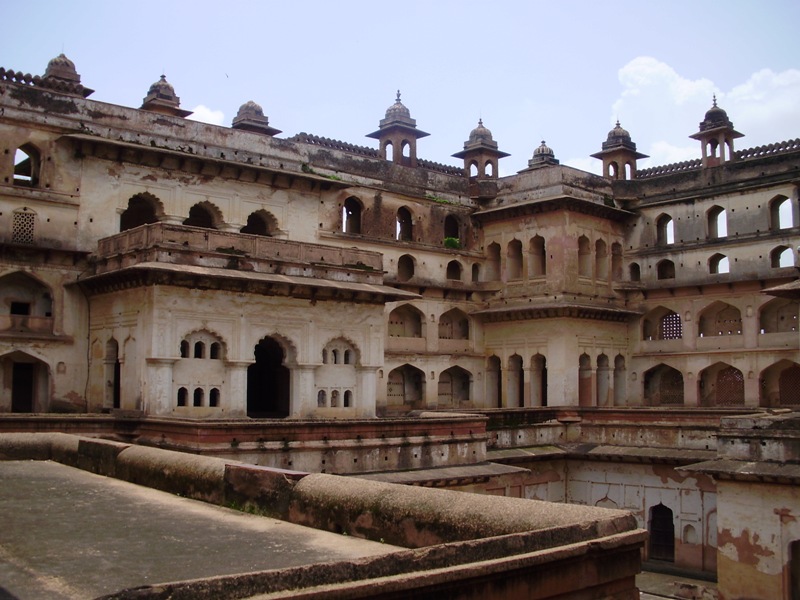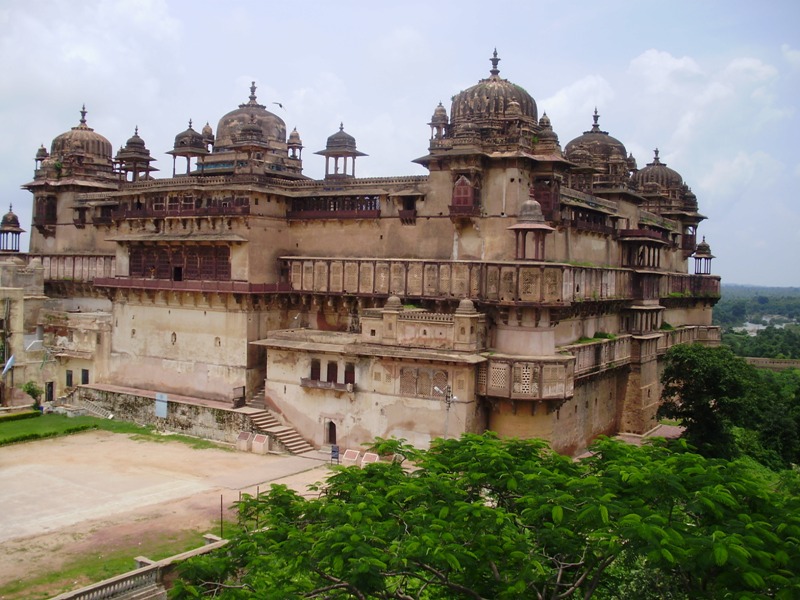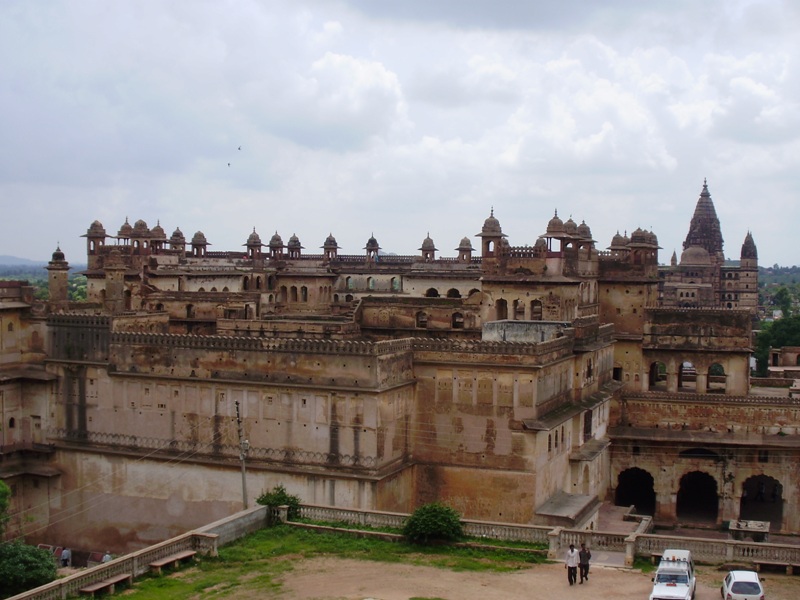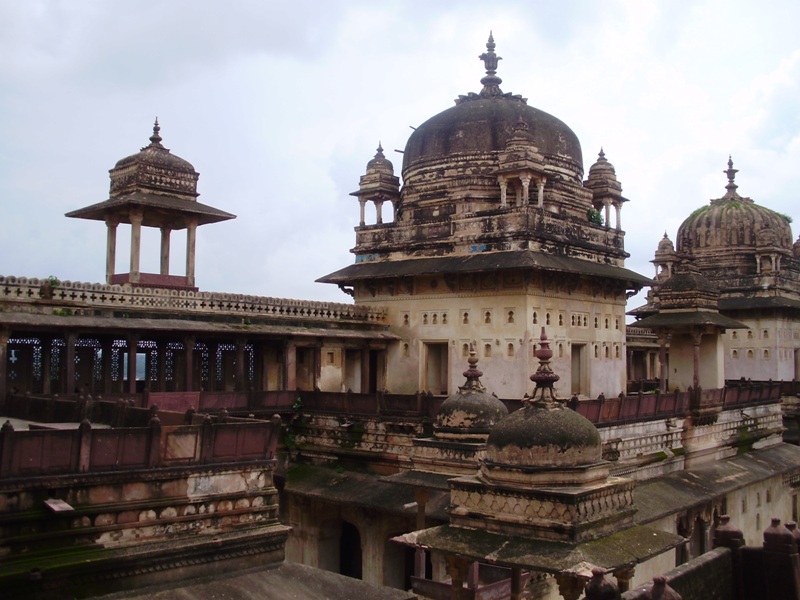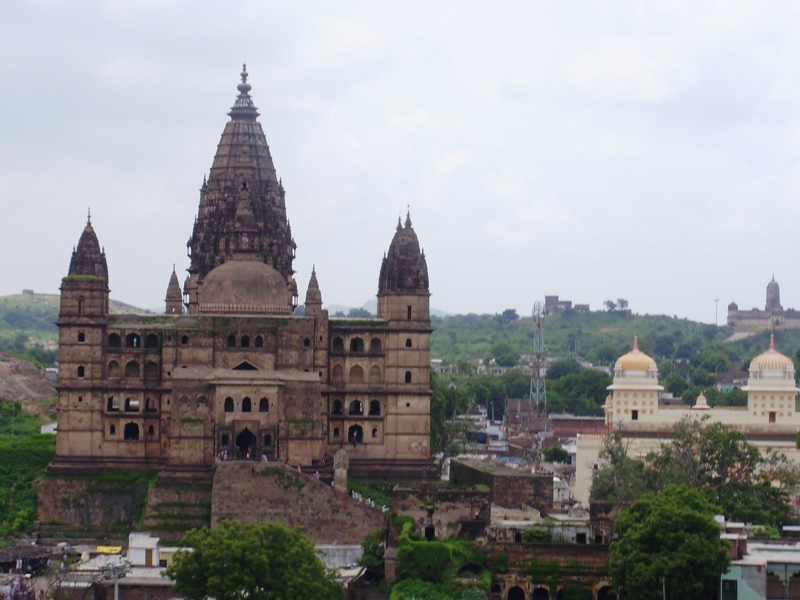 On the evening we went to see the smaller palaces. At this point near the last temples we sat down and talked for a long time. As the night fell, dim deserted massive temples from which one can feel history become shrouded in darkness, the birds circled above them and everything around us look very mystical.