Amazing Bama Beach and sunrise in Baluran National Park
The second day in Baluran National park we spent only on Bama beach. We got up before five o'clock in the morning . It was low tide and the water was deep into the sea. Sunrise on Bama beach was really beautiful, actually, one of the most beautiful I have ever seen. Colors were changing from minute to minute. Our friends were hunting fishes that were stranded in corals. I caught only one fish because I have never done that before :).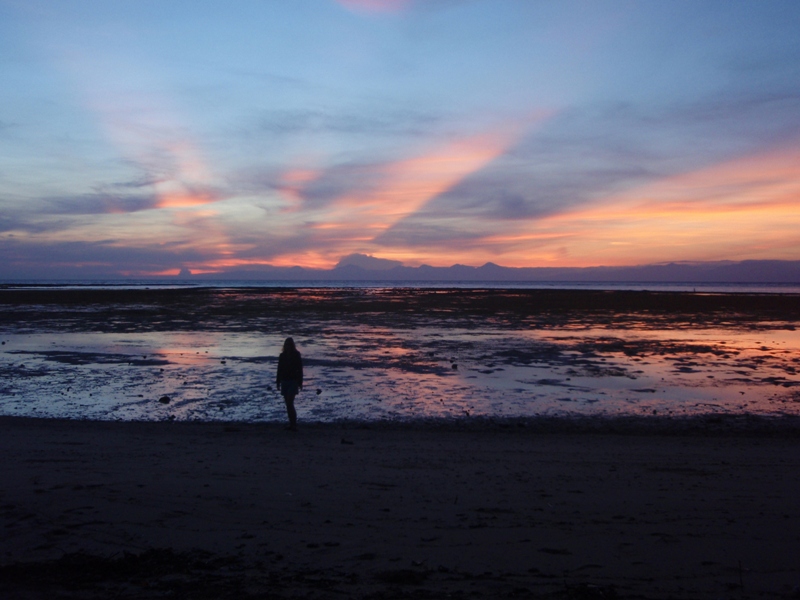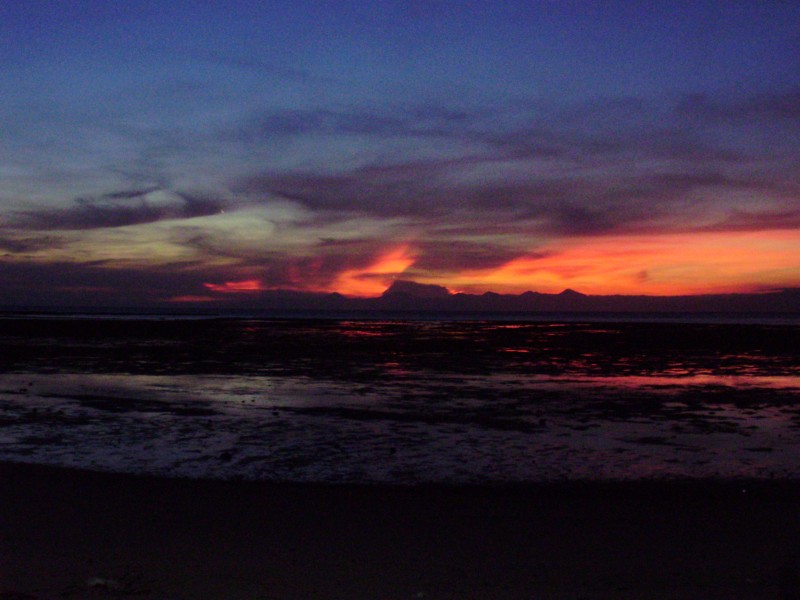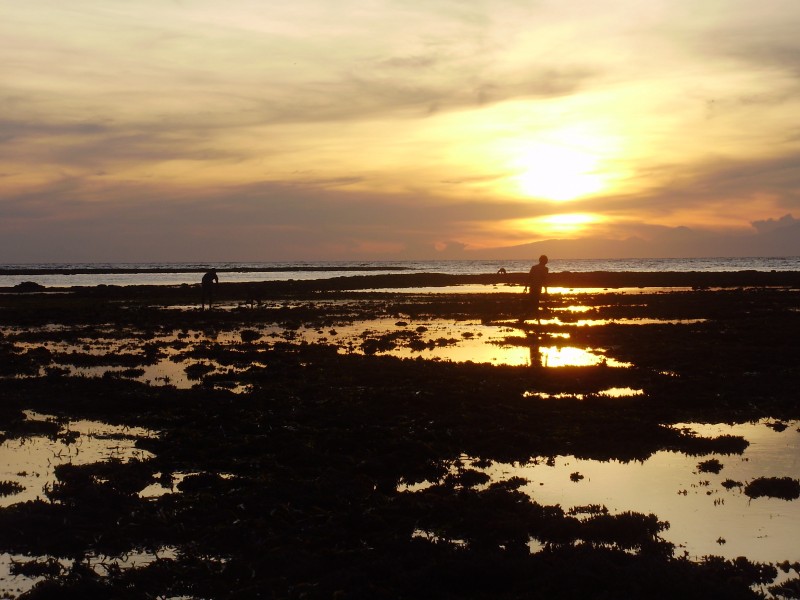 My father looked very funny because he took his stick as a protection against monkeys even far from the coast of Bama Beach. And he had a reason for that. Monkeys of Baluran are accustomed to collect food every morning at low tide. They catch snails and small algae among the corals. It was very nice to watch them. They were devouring the food whole two hours while we hunted a fishes.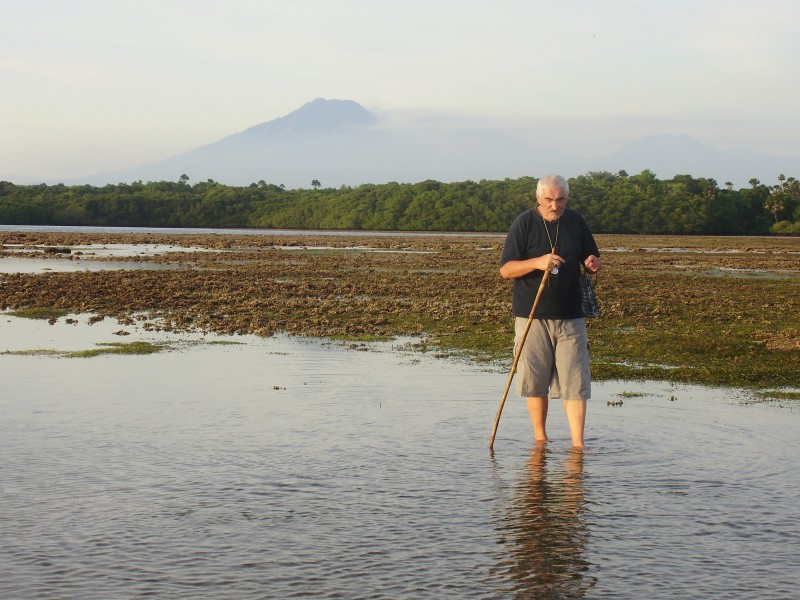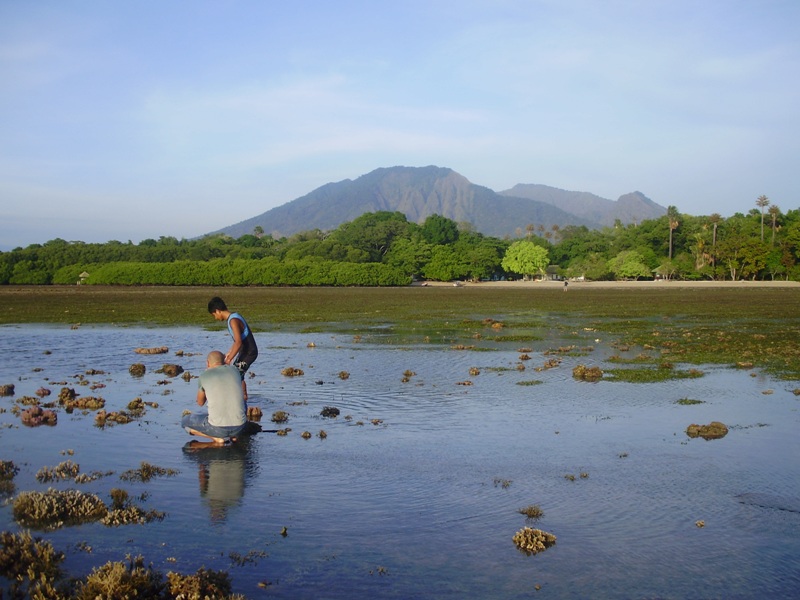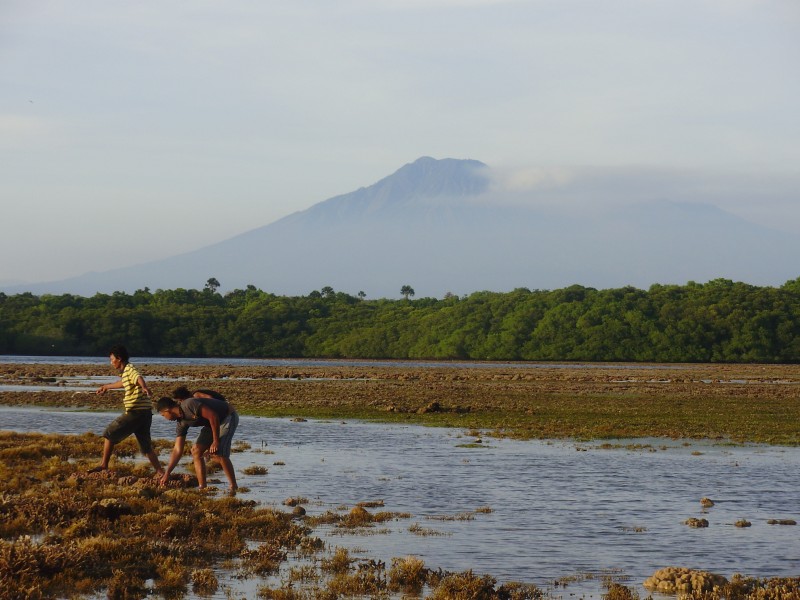 About seven in the morning the tide began to lift so we with the monkeys had to return to shore. The boys began to bake fresh breakfast. Grilled fish with rice were really delicious. It was really amazing morning. We saw a beautiful sunrise, had experience with hunting a fishes and reward in the form of fresh grilled fishes was perfect as well.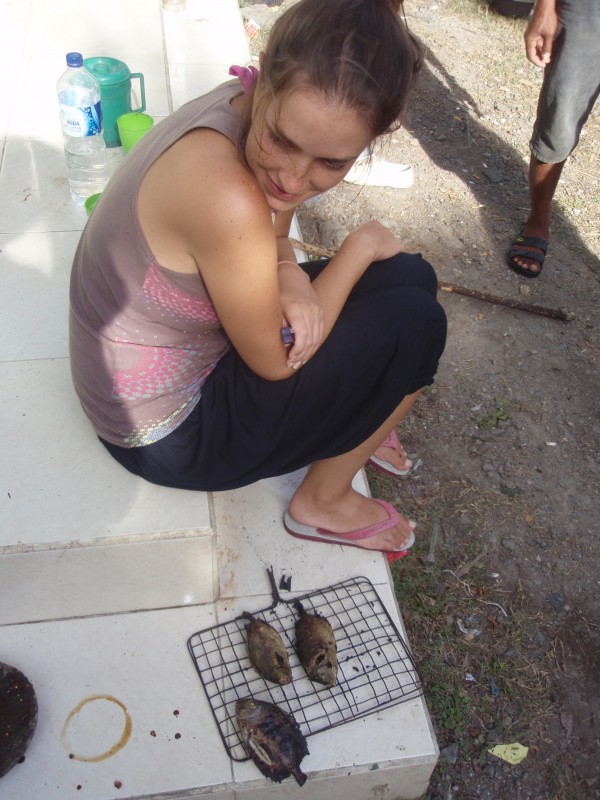 If you are not such lucky persons as we were that time, because we could hunted fish (or they hunted fish for us), I recommend you to bring food with you to Baluran. In Bama there is only one small warung which was opened only two hours a day. But friendly rangers will easily boil water for coffee, tea or pasta for you.
The whole day we just relaxed on the beach and went to see mangrove forest from the path. If you decide to go into the mangroves I strongly suggest you to wear long pants and a long sleeve shirt and use a strong repellent. There is really a lot of aggressive mosquitoes. Just five minutes and you'll be completely bitten.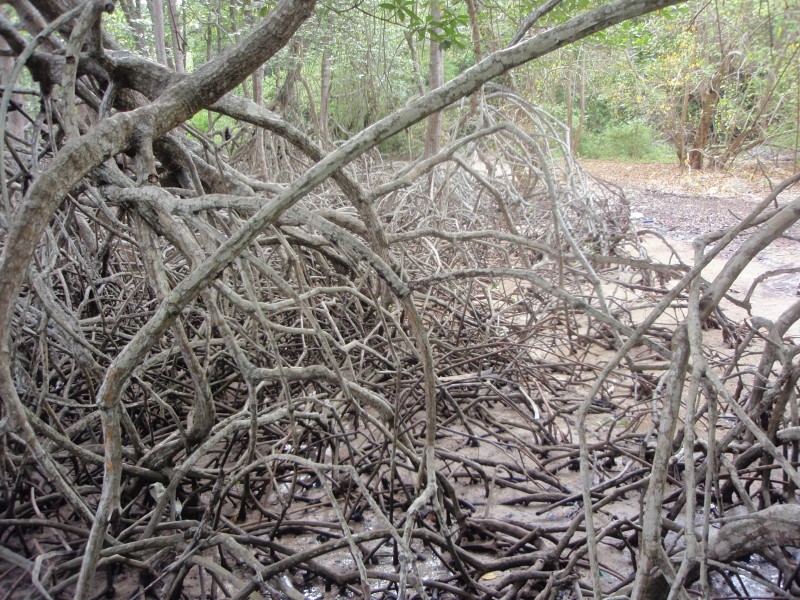 In the evening we began to solve problem how we will get back to civilization next morning. Renger tried to arrange a car for us, but it was already occupied. So they arranged three sports motorbike on which all of us were drove out of Baluran. The road on motorbikes throughout savanna was great. Along the way we saw the buffalo and some smaller animals. Our new Indonesian friends brought us to the road where the bus regularly went to Banyuwangi, which was our next stop.
Baluran National Park is not a very popular tourist place. I always wanted to go this Baluran national park, because it has attracted me by its unconventional nature. And I never regretted this trip. I met amazing people, saw amazing country and I have had moments which I will remember for long time.