Dirty city of Agra with majestic Taj Mahal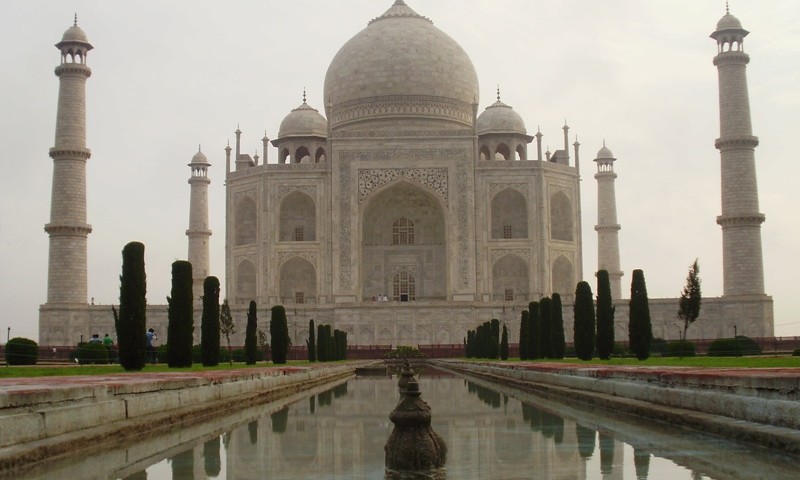 Our staying in Agra was from the first moment full of problems and plights as I already mentioned in article about Red Fort. City of Agra is full of filthiness. It is dirty city not even on the streets but also inside people that work in tourism. Agra was the worst city I have visited in India. Everyone tried to cheat us as much as possible, people were rude and prices were extremely high. Agra is such a drithy place that in some moments I had feeling I am in a junkyard. But in the middle of this junkyard, there is something what most tourists come for to Agra– majestic  Taj Mahal.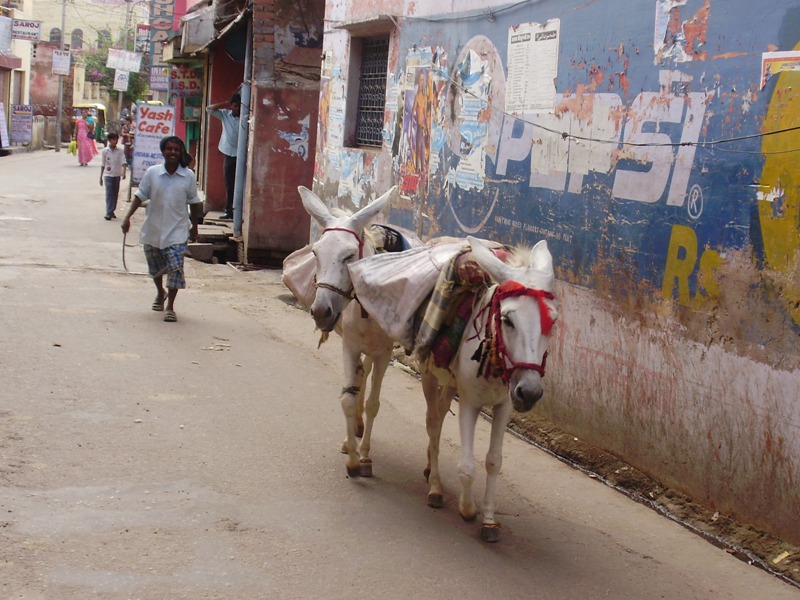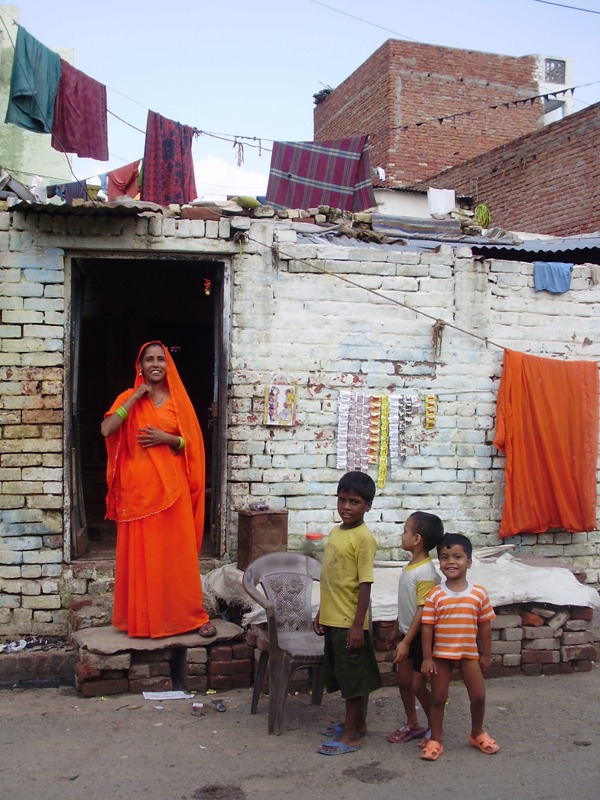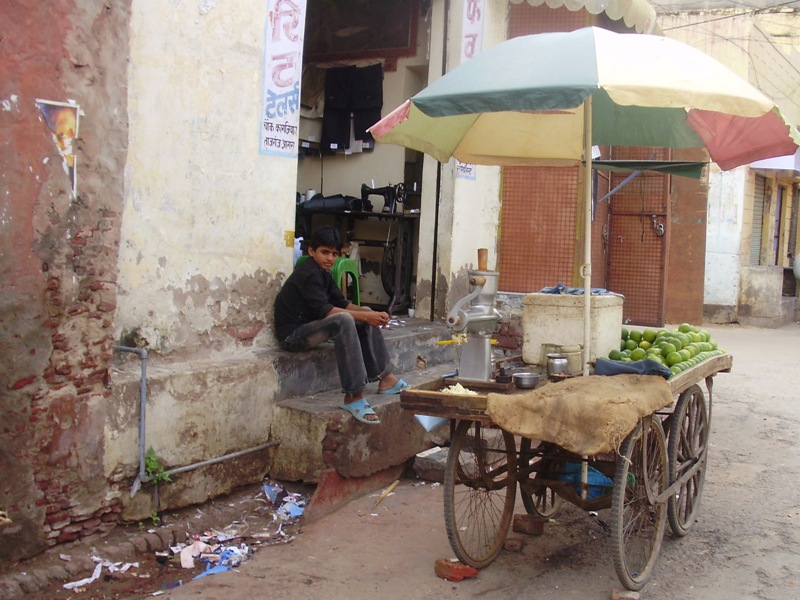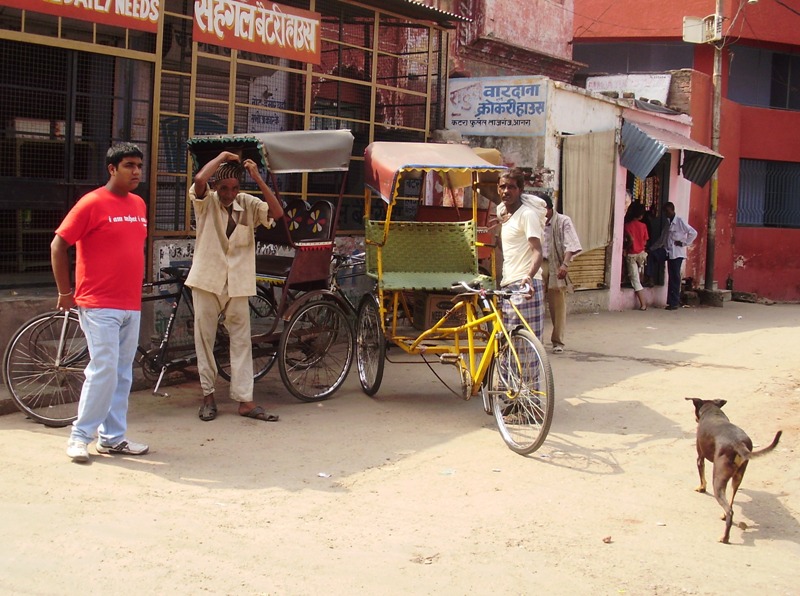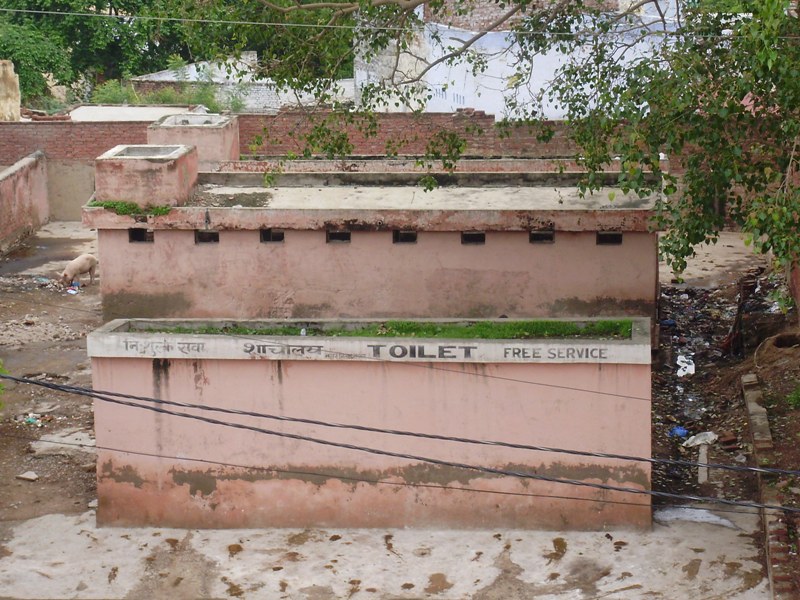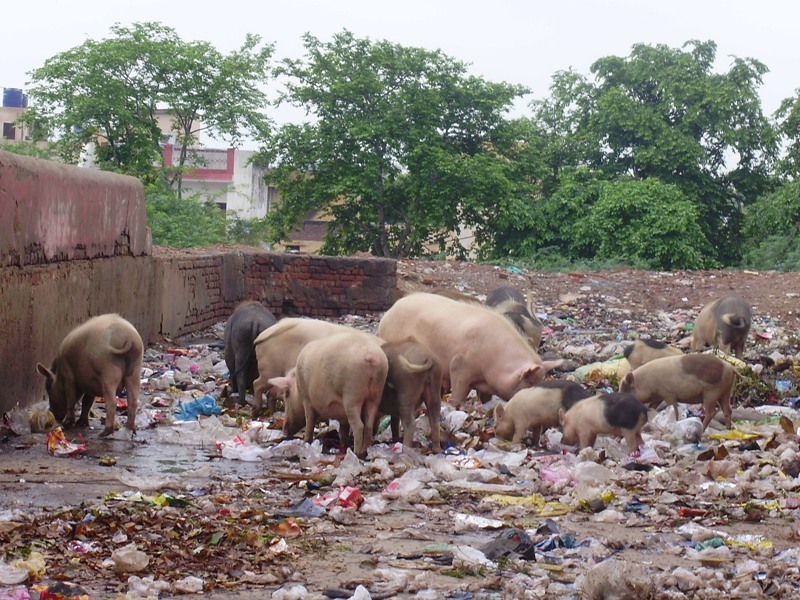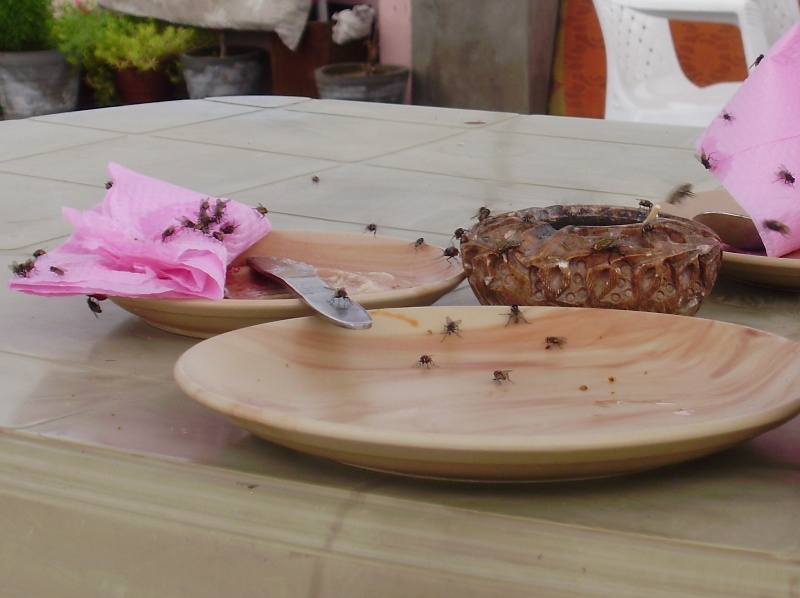 Taj Mahal offer the most beautiful sight at sunset and sunrise. We decided to go there early in the morning at sunrise. We woke up around 5 in the morning to be one of the first visitors of place. We directly went to the gate. We thought we can buy ticket directly at the gate, but we were wrong. Security guards told us we had to buy ticket few hundred meters from the gate. We took the first rickshaw we saw. At least we saw the first camel in India on the road to the office. Driver was fast enough and few minutes later we were back staying in a small line at the gate to Taj Mahal. The gates were open at 6am and we went through the strict security check. We passed beautiful gardens in the complex, but we were heading to Taj Mahal as fast as possible to see it without mass of tourists.
We found ourselves at the gate that leads to it. Gradually we could see Taj Mahal in its full beauty.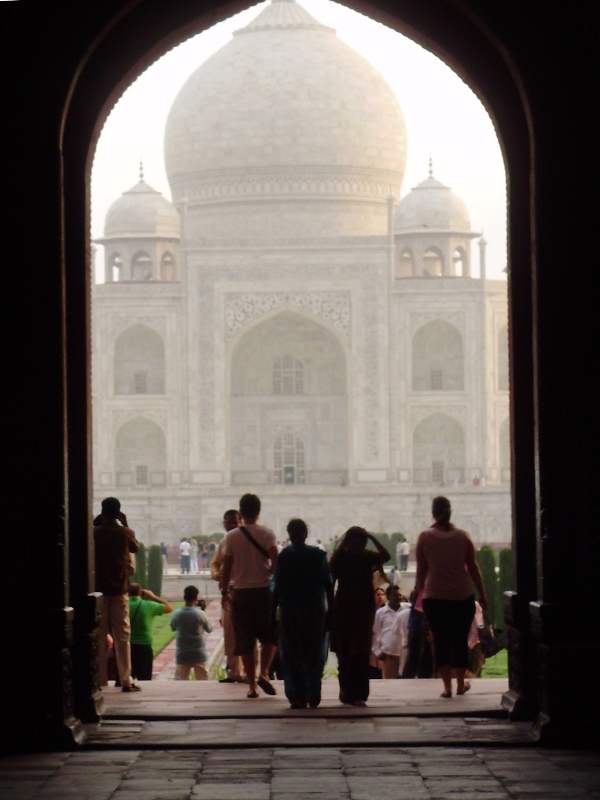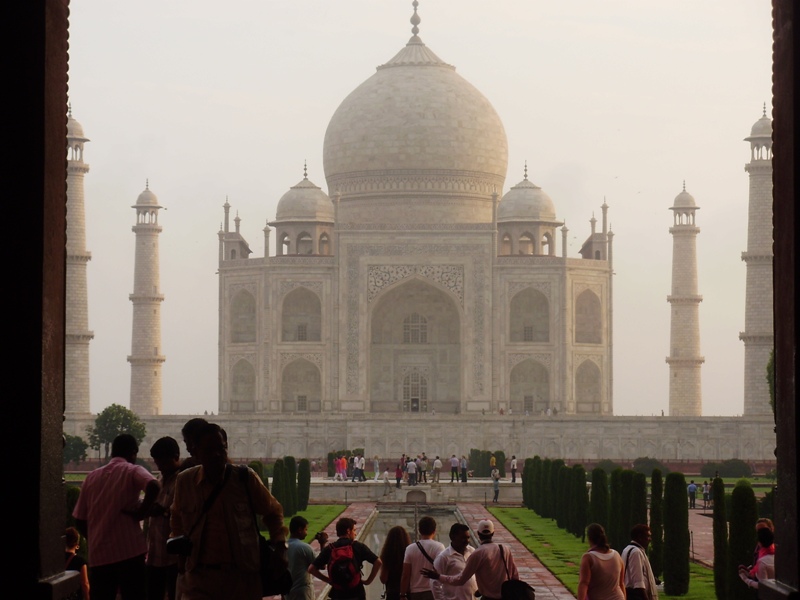 And here is! Taj Mahal – symbol of eternal love.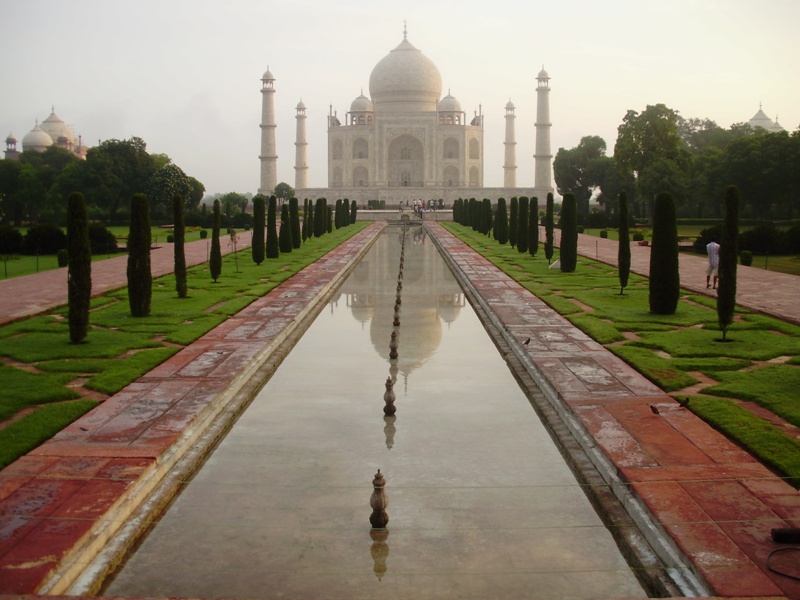 The Taj Mahal is a mausoleum. It was built by Mughal Emperor Shah Jahan for his favorite wife Empress Mumtaz Mahal, who died in 1631. So great was the Shah Jahan's love for his wife, that he ordered the most beautiful mausoleum on Earth for her. Construction of the tomb started in 1632, and was completed after 22 years in 1648 with the help of 20,000 workers like sculptors, masons, craftsmen, and calligraphers. They were called from Persia, Ottoman Empire and Europe. The garden was completed 5 years later. It cost around 32 million rupees to build, which is around $1,000,000.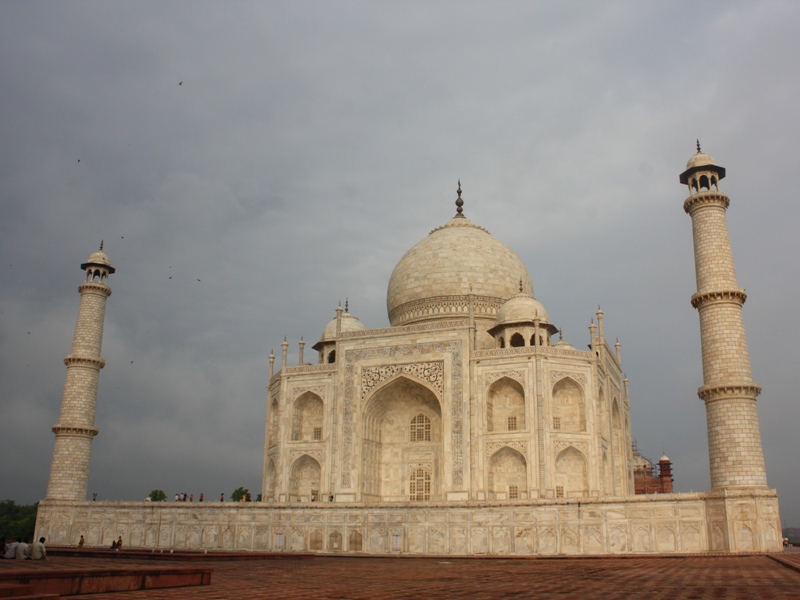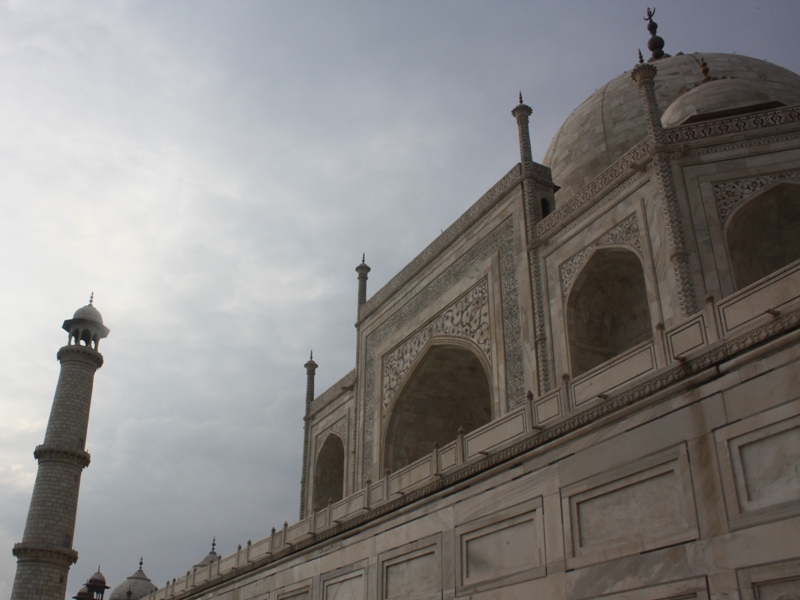 The name Taj Mahal means "Crown Palace" and is one of the eight wonders of the world. The architectural complex of the Taj Mahal comprises of five main elements, which are main gateway, garden, mosque, rest house, and mausoleum. The Taj Mahal is considered the finest example of Mughal architecture that combines elements of Persian, Turkish, Indian, and Islamic architectural styles. The Taj Mahal was built from white marble with delicate mosaic, with inlaid precious stones. Almost every surface of the entire building has been decorated with decorative elements- calligraphy, abstract geometric and vegetative motifs. Every detail is symmetrical. The exterior decorations of the Taj Mahal are among the finest to be found in Mughal architecture of any period.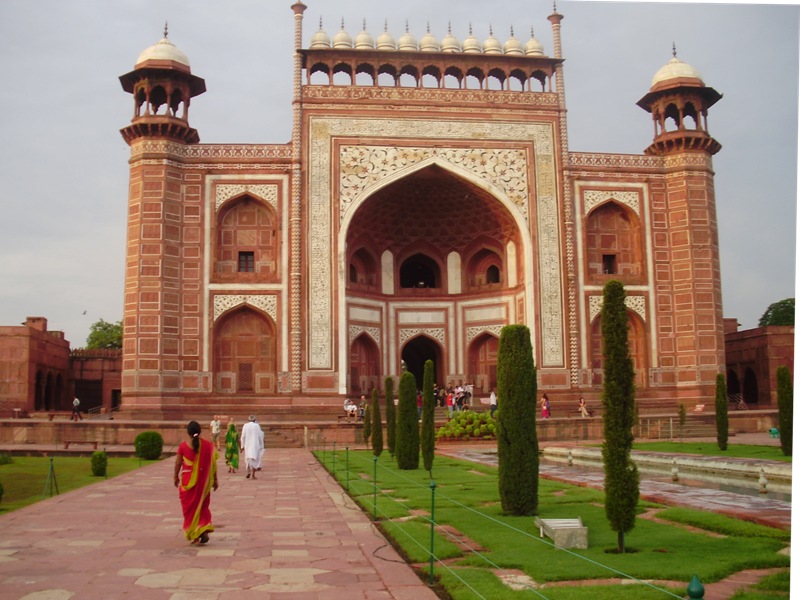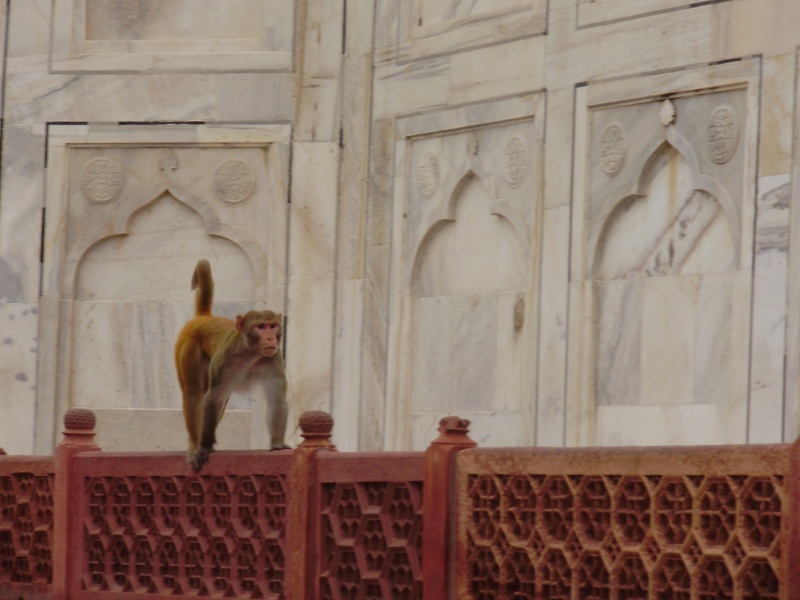 The tomb stands on marble base. It has four tall pillars, 138 feet each; rise up from the corners of the white marble base. They are topped with eight windowed cupolas. Directly below the dome is Mumtaz Mahal's tomb, which is centrally lined with the main entrance. Besides Mumtaz Mahal's tomb is the tomb of Shahjahan. The tomb of Shahjahan was not actually intended to be there but Aurangzeb placed it there, consequently breaking the symmetry.
We walked through the complex and admired everything around us. I was happy. I was in a place million times seen in pictures – stunning and eternal Taj Mahal.