15 cheap things to do in Pushkar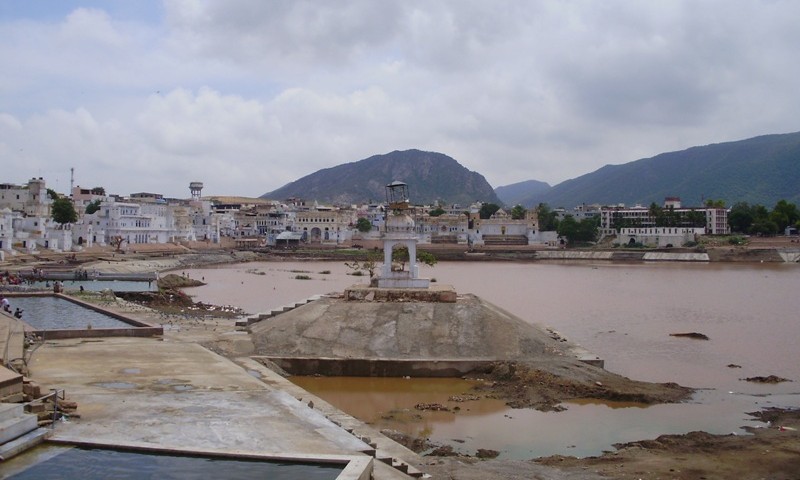 I have made list of cheap things to do in Pushkar for all  budget travelers that have plan to visit this place in India.  I hope it will somehow inspire your staying in this beautiful holy city.
1. Watching monkeys
Or monkeys are watching you? Pushkar monkeys are holy monkey also known as "black face". You can find them everywhere, especially around Pushkar Lake and temples around Pushkar. They are the funniest monkeys I have ever seen in Asia. You can watch them for hours and will never be bored.
2. Taking Camel ride
If you never did camel ride before, in Pushkar you have good chance to do it. There are many companies, which offers camel ride. You can choose from trip that lasts from few hours to 2 weeks.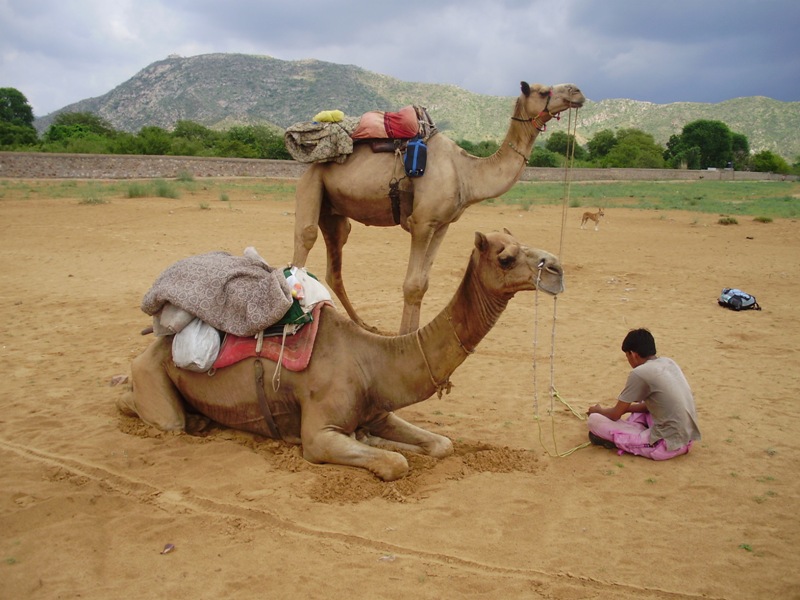 3. Shopping at the market
Pushkar is paradise for those who enjoy shopping. You can find very cheap clothes good quality and souvenirs. There are many shops on the main street along lake. I like vendors in Pushkar, some of them even became my friends.
4. Eating traditional street food
Pushkar is very pure vegetarian holy city. It means you will find no alcohol, no meat, fish or eggs available. It is any vegetarian and budget traveler's food paradise. You can try many dishes in restaurants or enjoy tasty cheap local food directly from street sellers.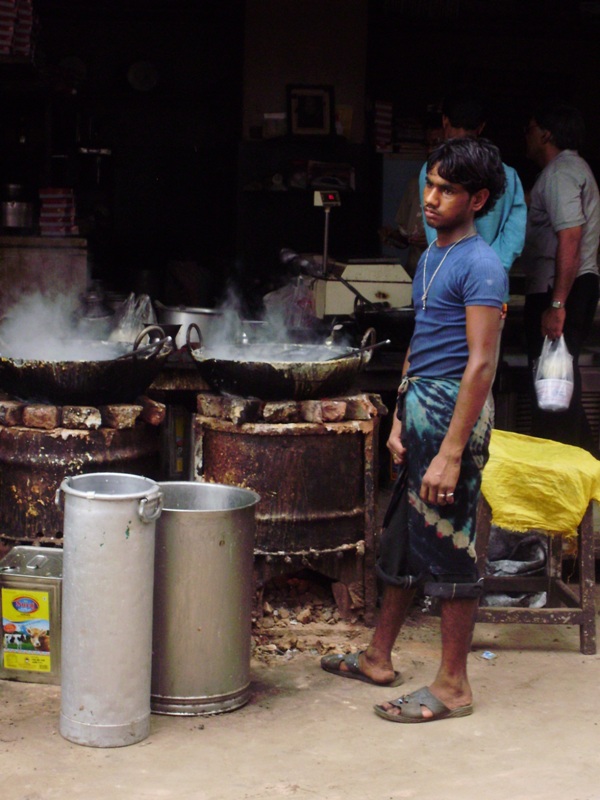 5. Visiting temples
City of Pushkar is said to have over 500 temples, 80 are large and the rest are small. In Pushkar is located Brahma Temple as well. The temple is only one existing temple dedicated to the Hindu creator-god Brahma in India. Temples add a mythical charm to the place.
6. Climbing to the Savitri temple
This temple that is located at the top of the Ratnagiri Hill is dedicated to Savitri, the wife of Lord Brahma. The temple houses a statue of Goddess Savitri. From Savitri temple you will have beautiful view to lake and city of Pushakar.
7. Admiring colorful sari
Rajastan is famous for its colorful woman dress – sari. In Pushkar you can see performance of all kinds of bright colors, which are shining on white and grey surface of lake ghats.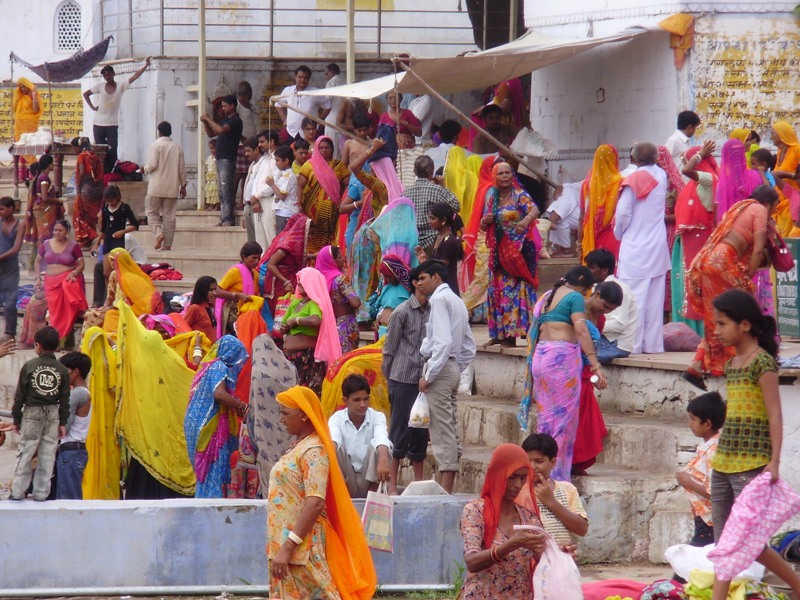 8. Speaking with real Brahmins
True is that Pushkar is full of fake Brahmins, who want to get money from you. But if you get luck like me, you can meet the real one. It happened to me, while I was walking around the lake. I spoke with him long time and he gave me lot of knowledge without asking for money.
9. Walking around lake
The prime attraction of Pushkar is the Pushkar Lake which is considered to be very sacred. Pushkar has become a place of Hindu pilgrimage because of this holy lake. You can walk through 52 ghats and observe life around lake.
10. Doing puja ceremony
Puskhar is interesting place to watch the pilgrims perform their puja rituals. You can do the same, but must be aware of the scams that are operated by so-called 'Brahmin priests' who lure you to perform puja offerings and then demand a lot of money from you. If you are not sure, ask in your hotel, they should help you with making ritual.
11. Making photos of children
In Pushkar you have great opportunity to make beautiful photos of people, especially children. Try to move farther from main streets and you will see local children playing around their houses. They like to do poses to your camera. Take some toys with you; they will appreciate it a lot.
12. Visiting vegetable market
If you want to buy some fresh vegetable, you can visit small vegetable market. You will have also great opportunity to make nice pictures of real life in India as well as observe local people in Pushkar.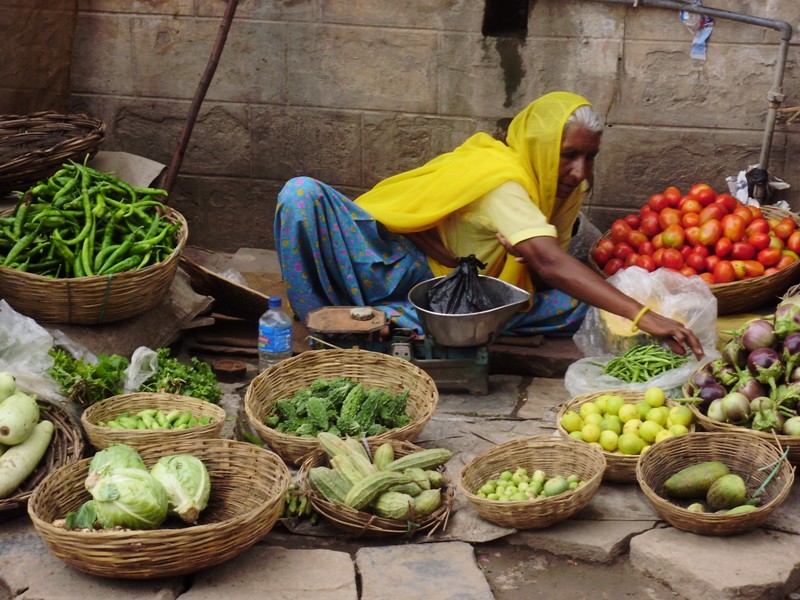 13. Helping poor people
Poor people are everywhere in India. They are usually from untouchable caste. You can help them to give a few rupees or to buy food for them. They will refund back beautiful smile that will warm your heart for a long time.
14. Playing on the drums near lake
There is no better place to watch the sunset in Pushkar than at ghats near lake. During sunset, the sound of the drum beats in the background. I sat close to drummer, and he was so nice that he offered me one drumstick to beat drums with him. Amazing experience!
15. Offering flowers
In front of main entrancy to the ghats you will find women that sell flovers. Buy few colorful flowers on your own, don't let anyone to offer you flovers, throw it to the lake and wish something. I am sure "India" will fulfill your wishes.