McLeod Ganj – Residence of Dalai Lama in India
After a few days spent in New Delhi in Paharganj while we were getting over culture shock we bought bus tickets to McLeod Ganj – residence of Dalai Lama in India. We looked forward to change place to Himalaya because we had enough of smog and hot in New Delhi.
Journey to Dharamsala started with waiting about two-hour at the dark edge of Delhi for our delayed tourist buses. Nobody was sure if the buses really come. Finally they arrived and we could try our first typical Indian crazy ride. Bus drivers went very fast, regardless of the turns on the road. Of course we didnt missing driving in the opposite site or passing camels with reflective vest in highway. I with my friend wanted to smoke halfway through the journey, so we went to drivers who smoked one cigarette after another, because they sat in closed area. They welcomed us and allowed us to sit with them all journey until Mc Leod Ganj. Only then we could really see what crazy driving in India really means.
We arrived early to McLeod in Ganj in the morning. Along the way we became friends with one Americans guy who advised us good guest house. We took rooms, sat at our huge terrace and enjoyed the view of the snow-capped Himalayas, which I saw for the first time in my life. McLeod Ganj is lovely place – fresh air, mountains, eagles flying over the valley – and everything in the sound of Buddhist mantras.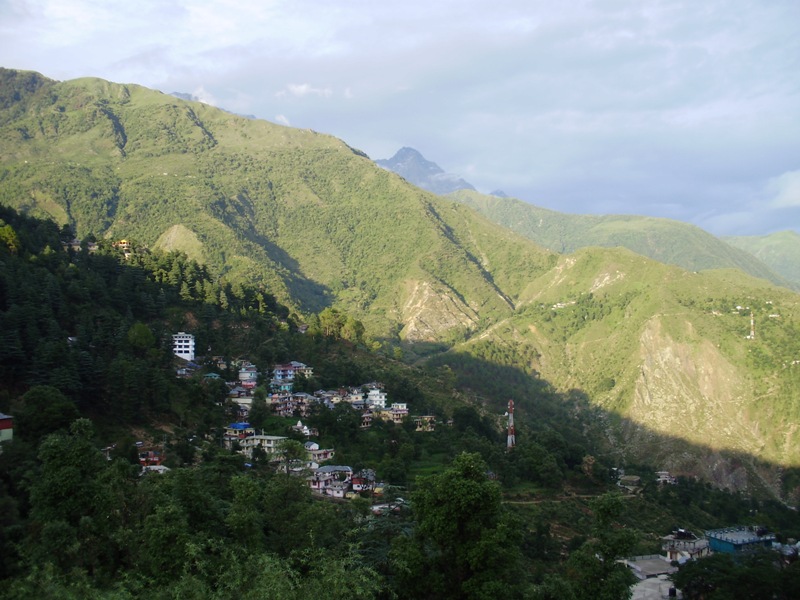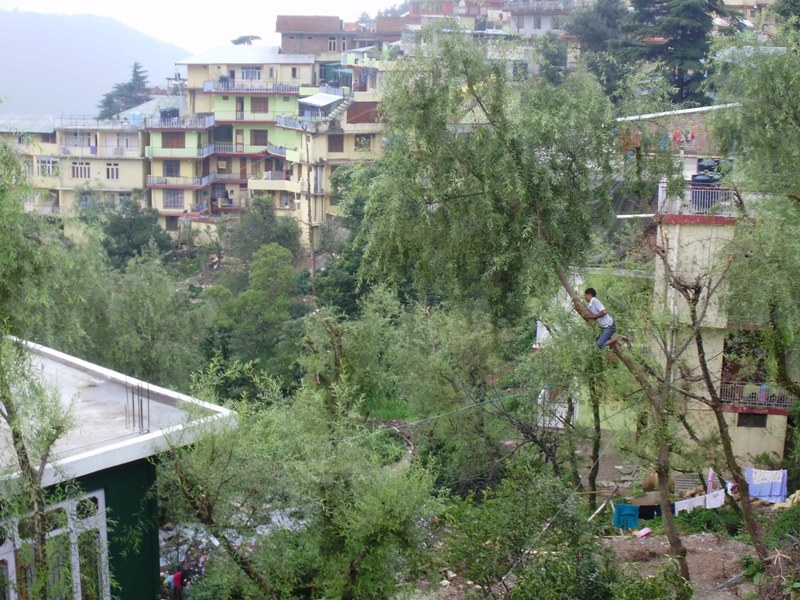 The next day banging on the roof woke me early in the morning. At first I thought they are neighbors above us, but when I stood up from the bed, I found out no one lives above us. There was a lot of monkey and it was my first encounter with them. I enjoyed them as a child a long time I watched them. Then I heard the wonderful sounds of mantras that next days woke us each morning.
After breakfast we went to look at the residence of the Dalai Lama. The Dalai Lama had fled from China in 1959 with 80,000 Tibetans and took asylum in McLeod Ganj near here — his exile home since then. McLeod Ganj is also known as Little Lhasa because of its large population of Tibetans. The Tibetan government-in-exile is headquartered in McLeod Ganj.
At this place I saw first Buddhist monks for the first time as well as Buddhist wheels, which are used to accumulate wisdom and good karma and to purify negativities, flags, typical women clothing, I heard prayers. People were very friendly. Everyone smiled and radiated calm. Since I was a child I liked Buddhism and everything associated with it, so to see it all with my own eyes was a great experience.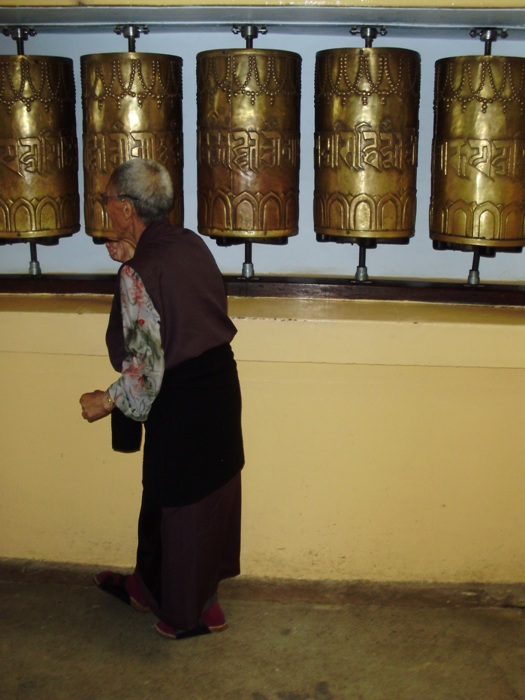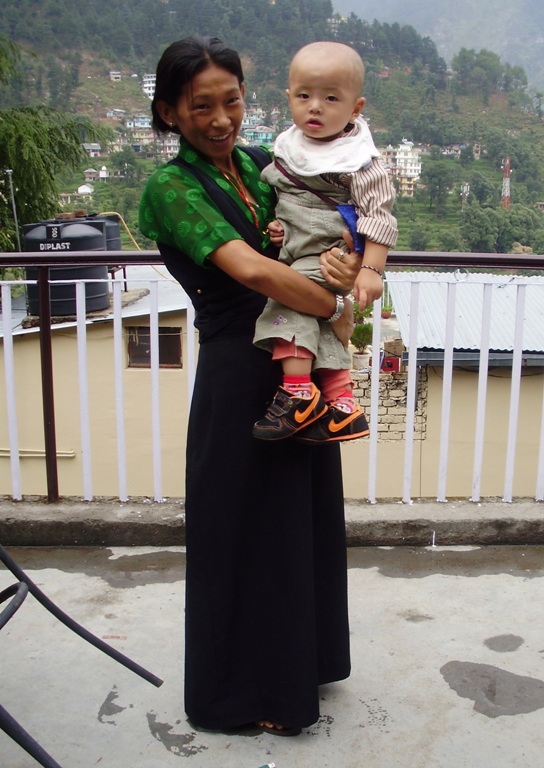 One day we went for a walk to the lake Dal Lake. We walked around the bus station and we noticed that it was completely filled with cows. It's a pleasant walk down the road, you can see nice views of the mountains around Mc Leod Ganj, but unfortunately we also saw a lot of garbage in the mountains. When we arrived we were surprised because the lake was completely dry. So we walk at least around and explored area. When you are in India, during first few days, you really admire things around you because everything is completely different than in our culture.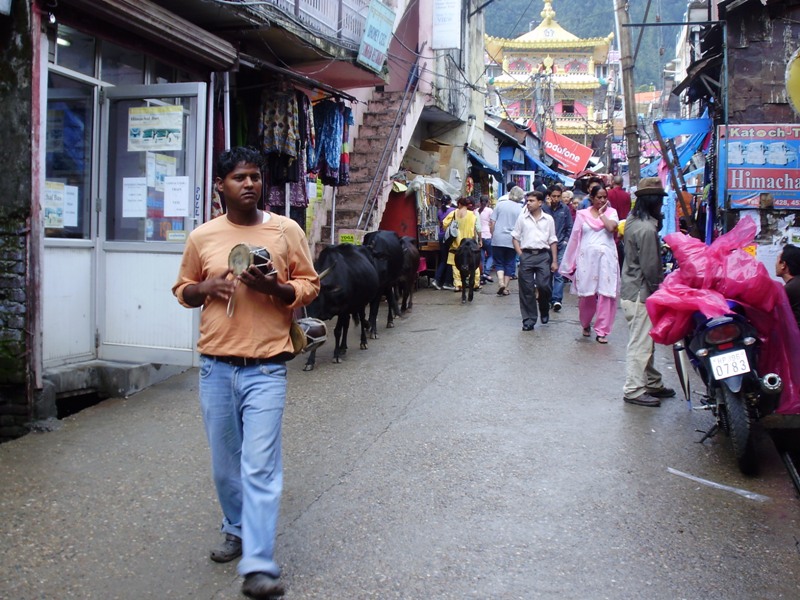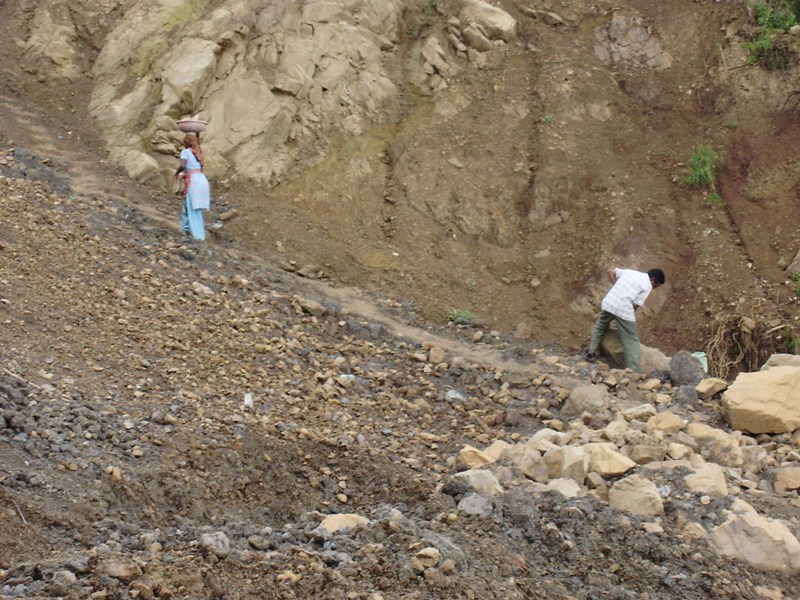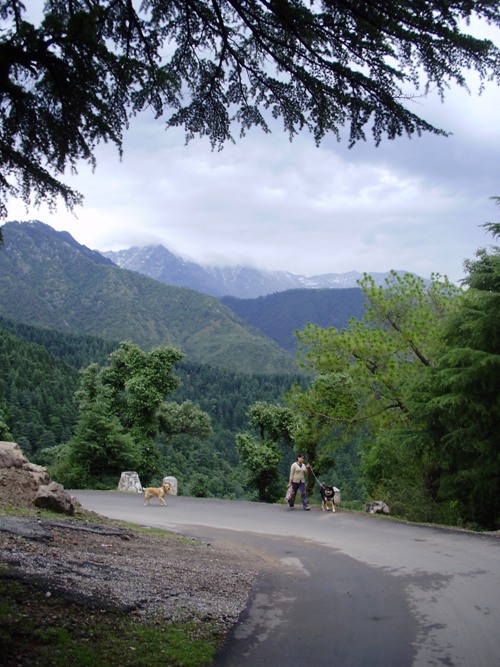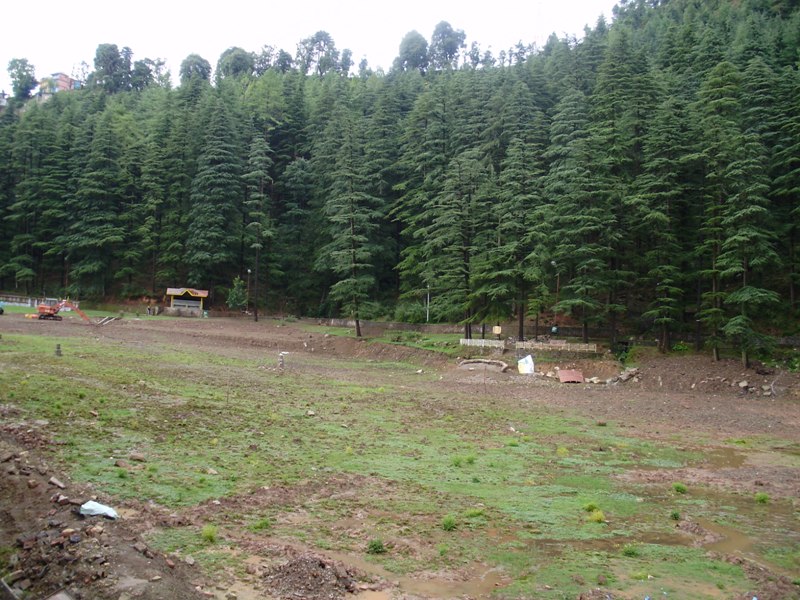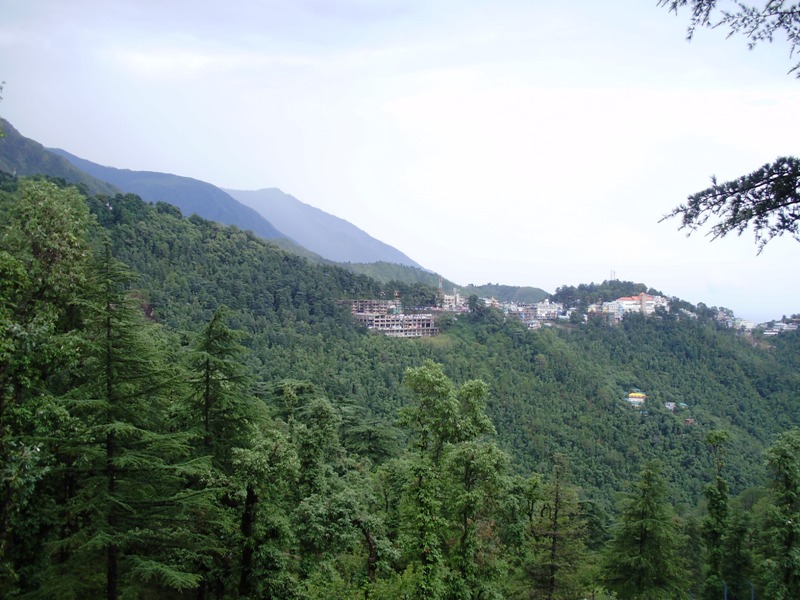 We stayed In McLeod Ganj few more days. We rested, we walked around, and we found friends, going to the Dalai Lama residence, ate a lot of momos (traditional Tibetan food) and so on. I have particularly enjoyed the feeling that I am fulfilling my dream. Here in Mc Leod Ganj you can do a lot of things like doing massage, learning of Buddhism, practicing yoga and meditation. Many tourists remain here for several months and I am not wondering them. But our journey leads further to Himalayas to Manali.