One of the most dangerous road from Manali to Leh (Part 2)
Another part of road from Manali to Leh was climbing to 3rd pass Lungalacha La (el. 5059m). We had beautiful view to the valley from the right site. We were very high, but I wasn't scared anymore. There was just one thing that really shocked me. I saw the road on opposite side of mountains. That picture (3rd) helps you imagine how small we were compared with Himalayas.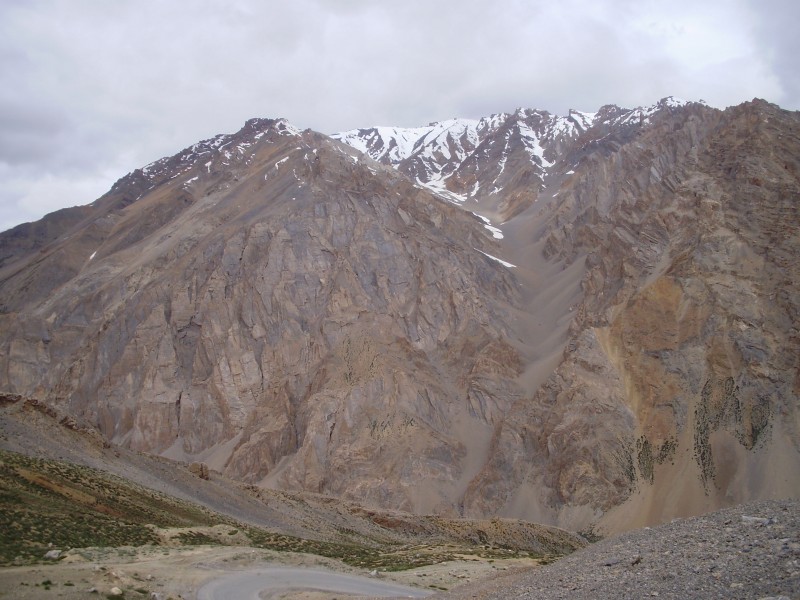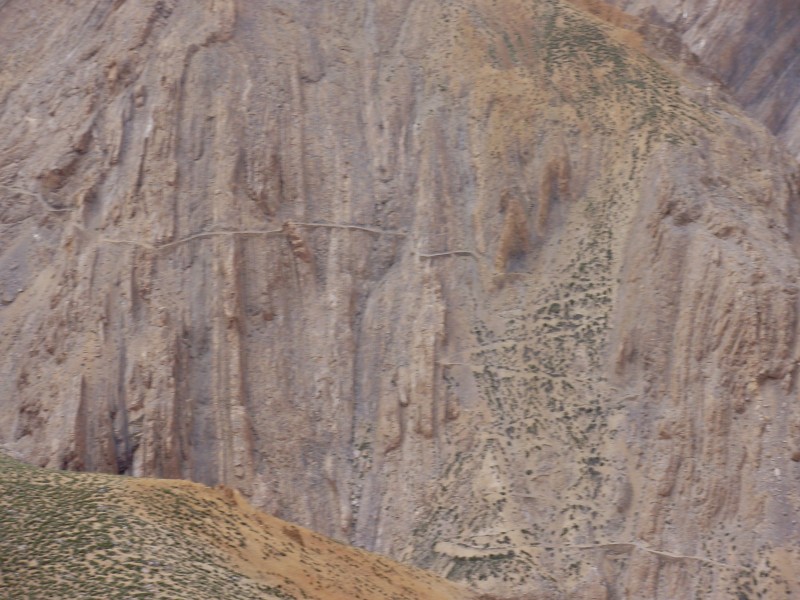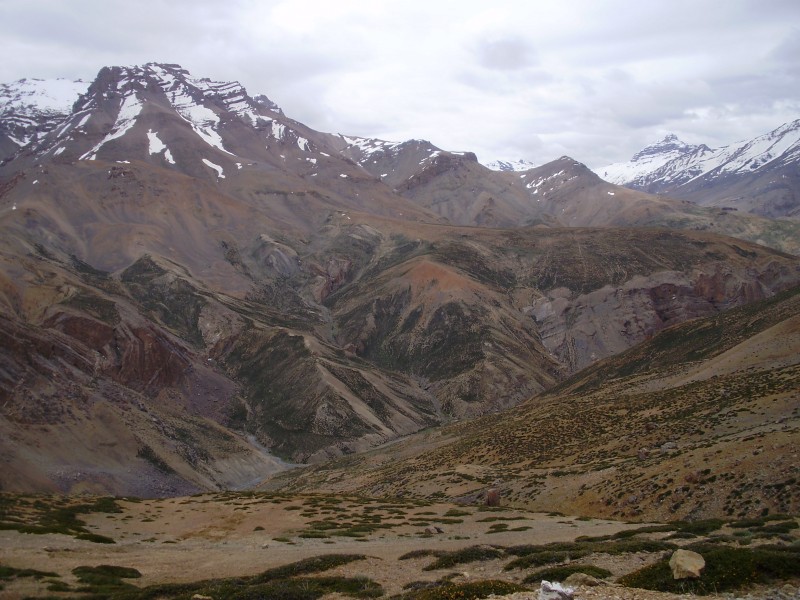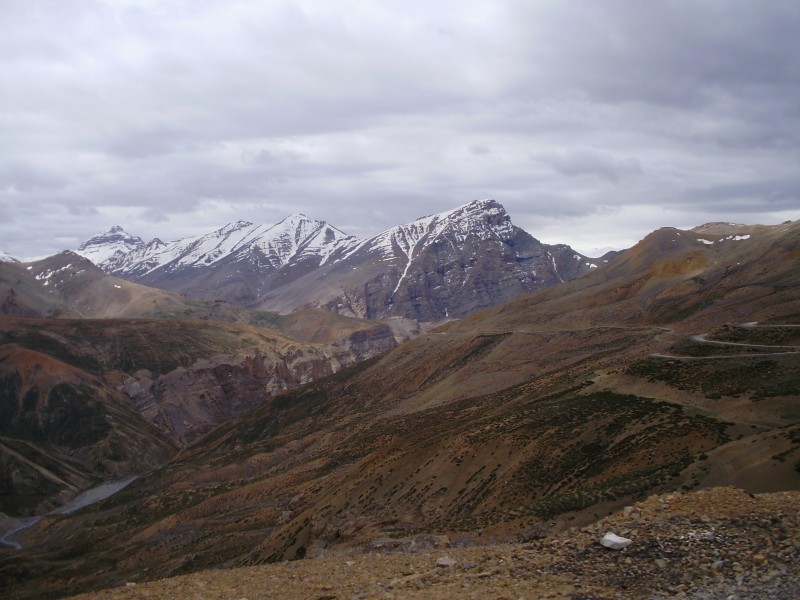 We had breaks quite often all the way. Those breaks were fun for us because we examined reactions of our bodies on luck of oxygen.  We were slow and sleepy, our heads were spinning, we became easily breathless, breathing was difficult and our heart beats faster as usually.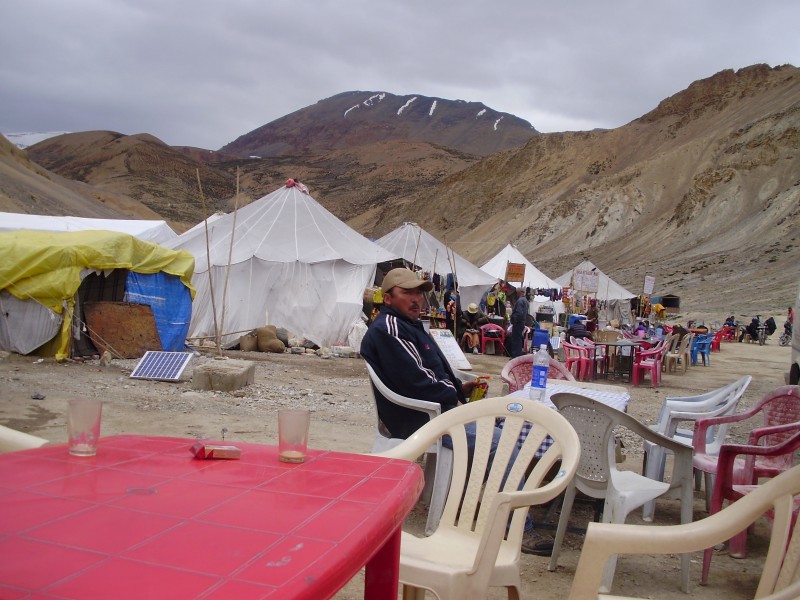 Another part of the road was desert landscape with interesting and specific natural sandy sculptures. At this point I haven't felt like on the Earth. In the final part of the desert landscape we had to come out on top of the canyon.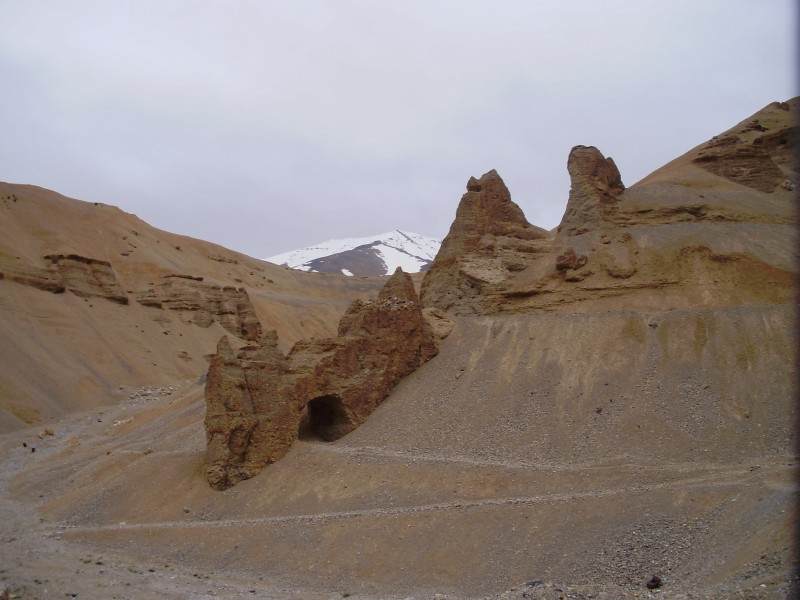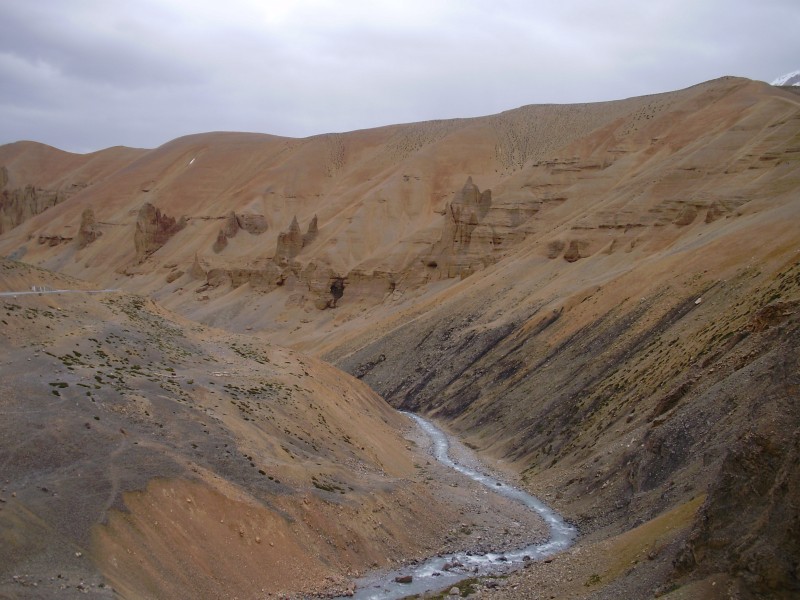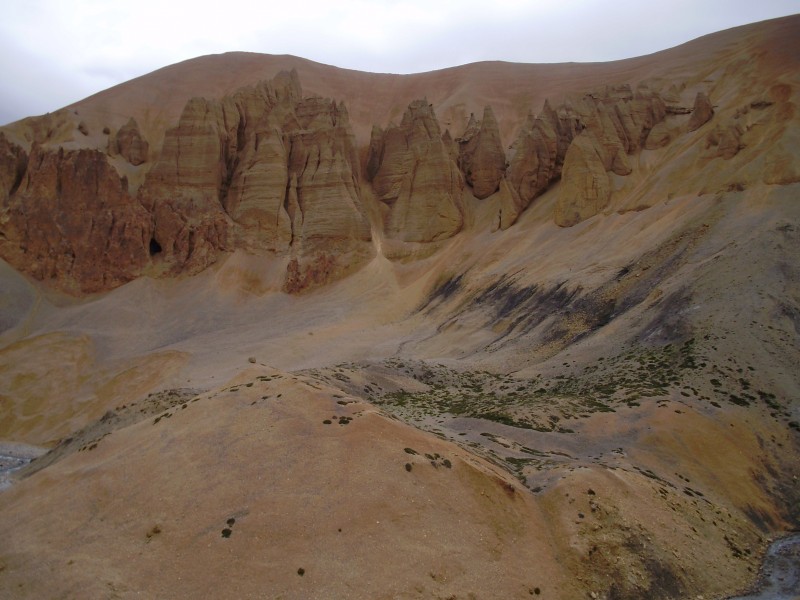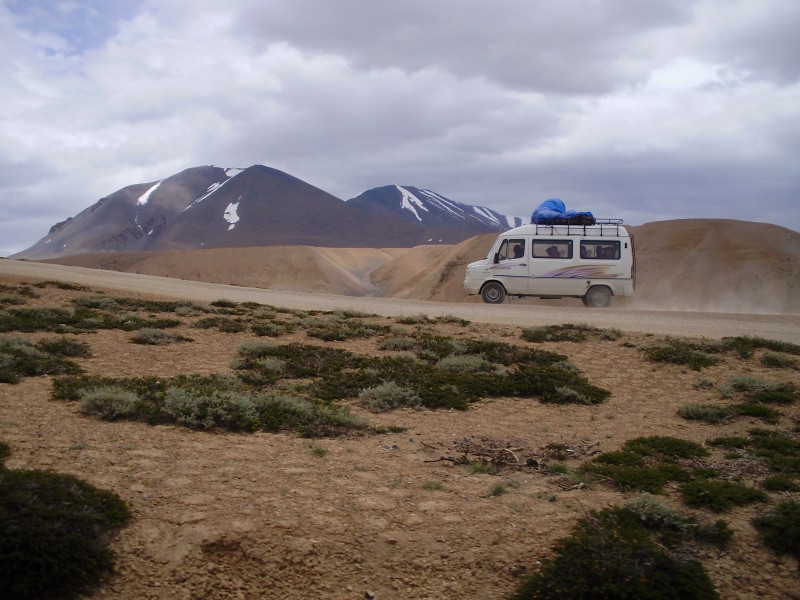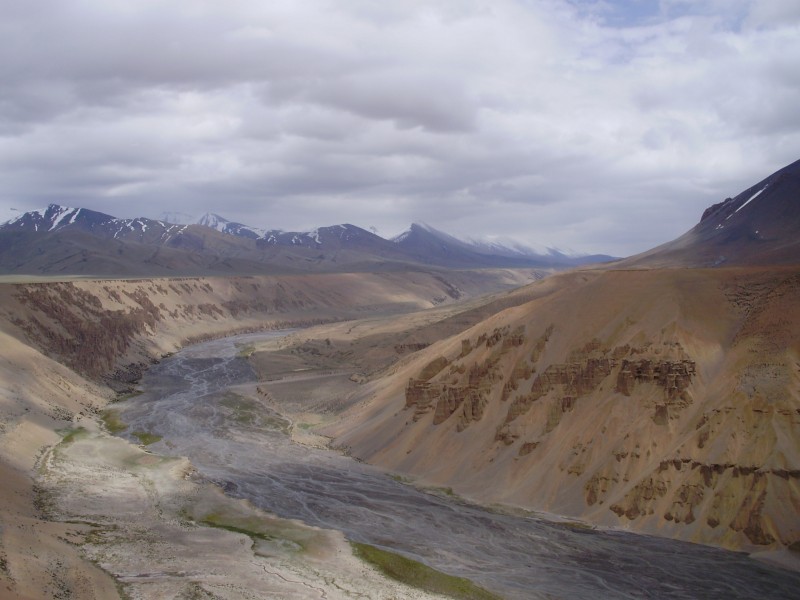 On the left side of the canyon starts a huge plateau Moorey plane (around 5000 m). A few miles we drove through the sandy road. Although windows were closed lots of sand got into the minibus. This combination of  lack of oxygen in the air and sand in the lungs wasn't very pleasant. But the landscape around us was breathtaking. I had feeling that I am in the dream. Everything looked so wonderful and unreal. That moment I realized how happy I am to be on such an amazing place.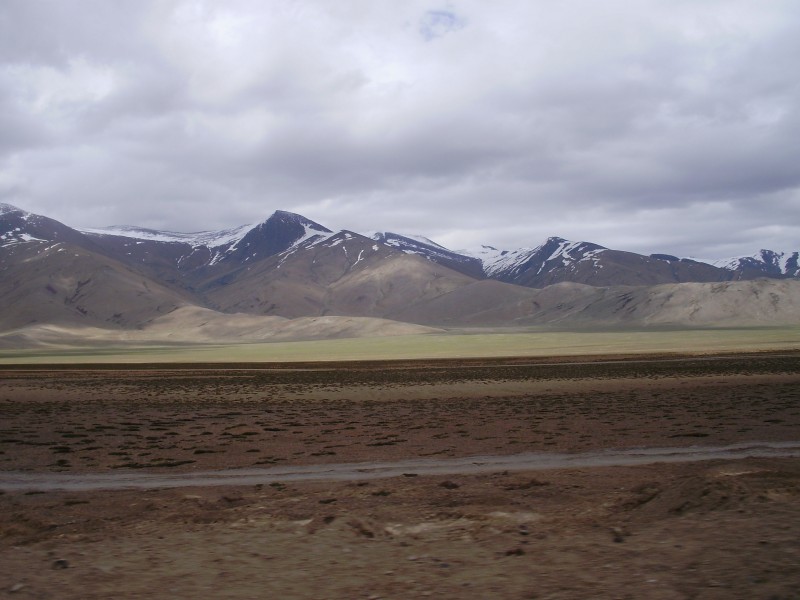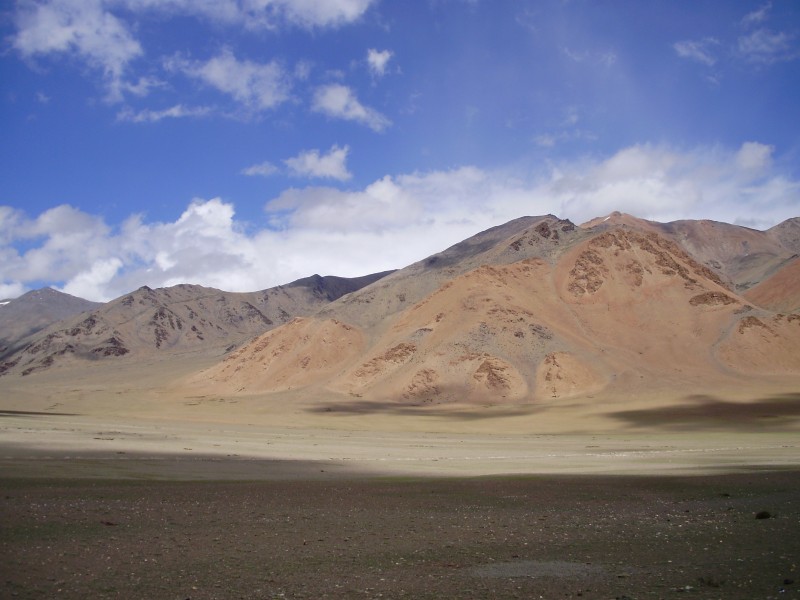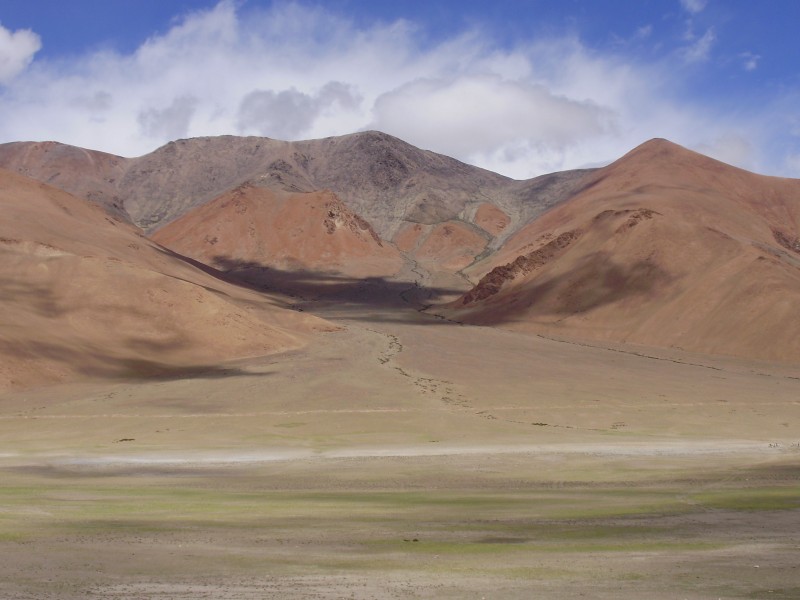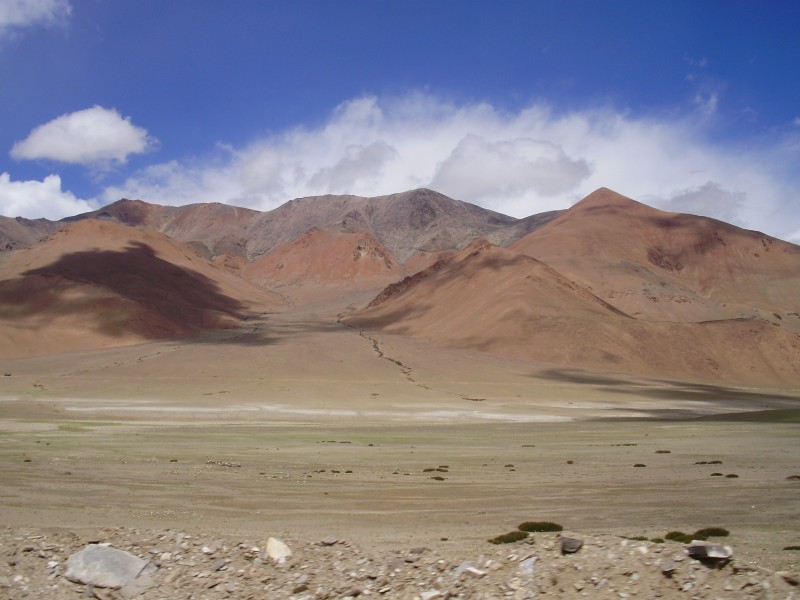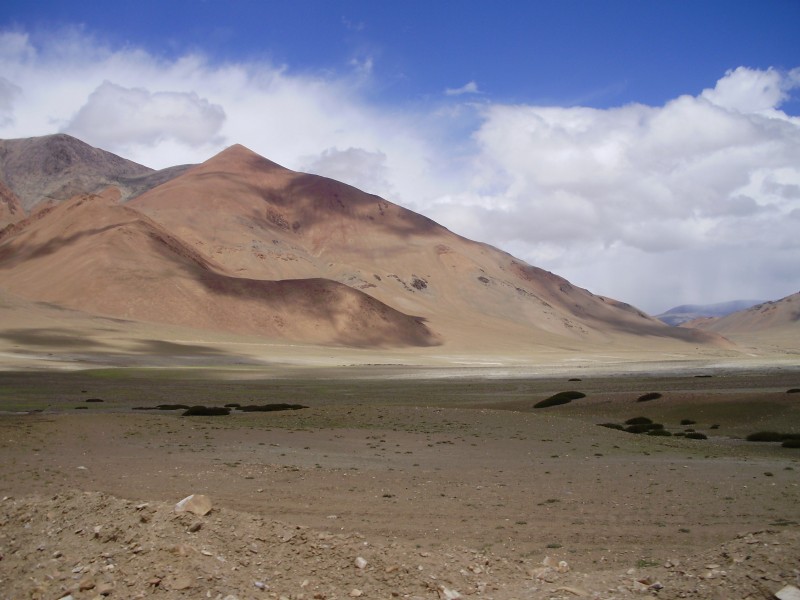 Before us was the last part which led to the highest point of the road – Taglang La (elevation 5,328 metres). According to some sources Tanglang la is the world's second highest motorable pass. The road was very steep. Luck of oxygen was significant and people became very sleepy.
Just below the top of Taglang La pass the road was extremely narrow and the gap so deep that I didn't see what is on the bottom. I just saw the snowy peaks around me. We are at the highest point – 5328 meters above sea level. This altitude made sleepy the whole bus expect me and driver. Just for information, the drivers of truck and buses tend to doping themselves using same kinds of drugs to prevent effects of luck of oxygen.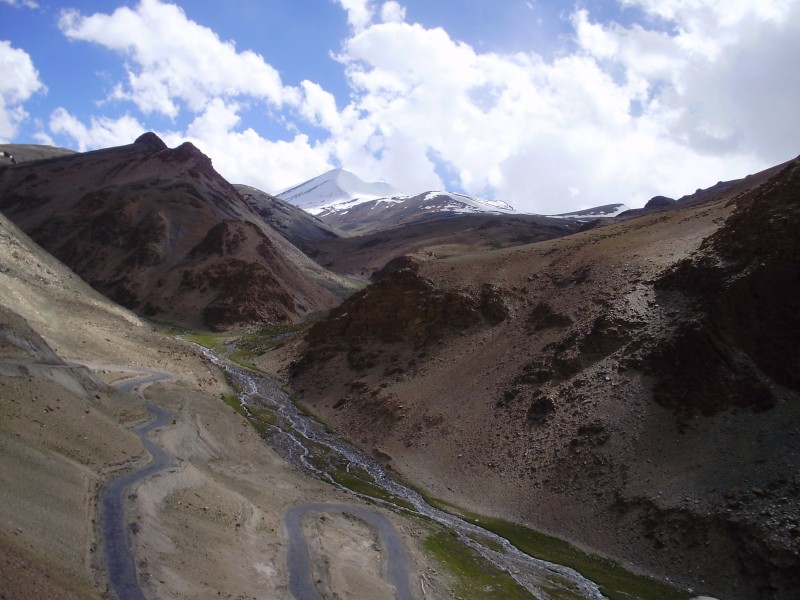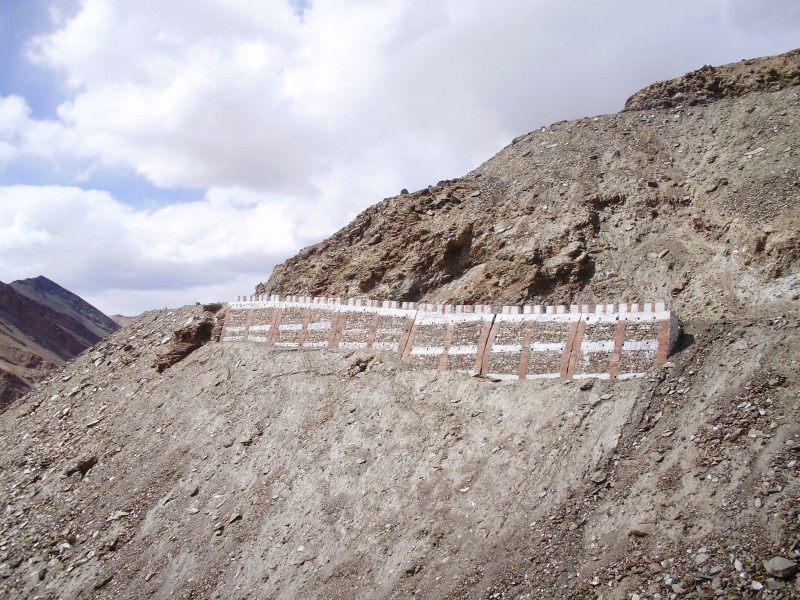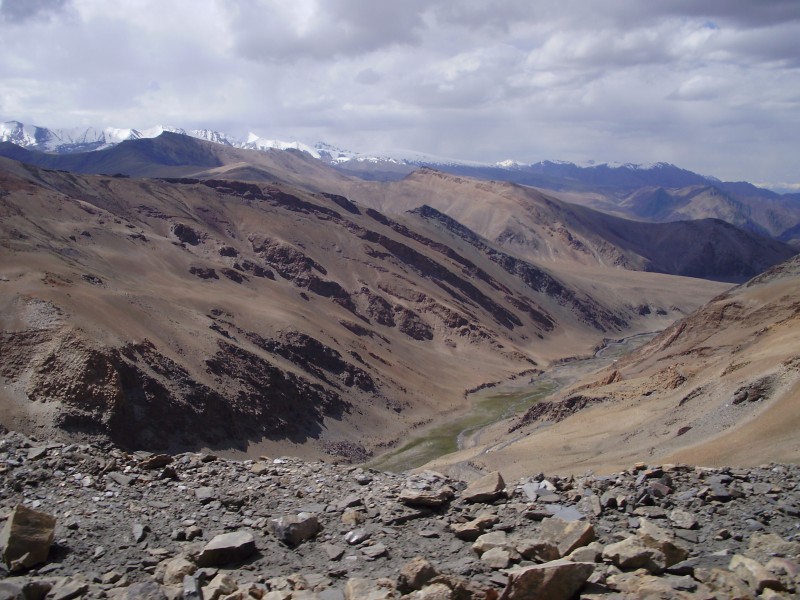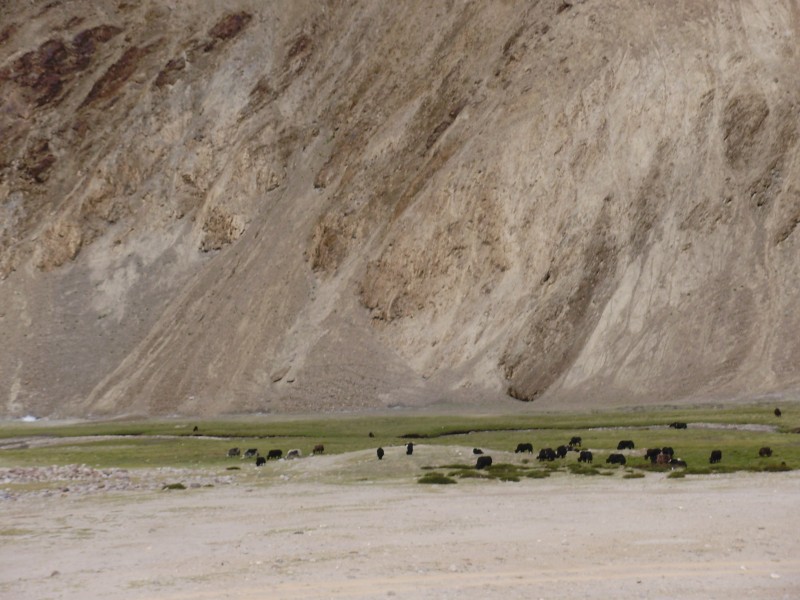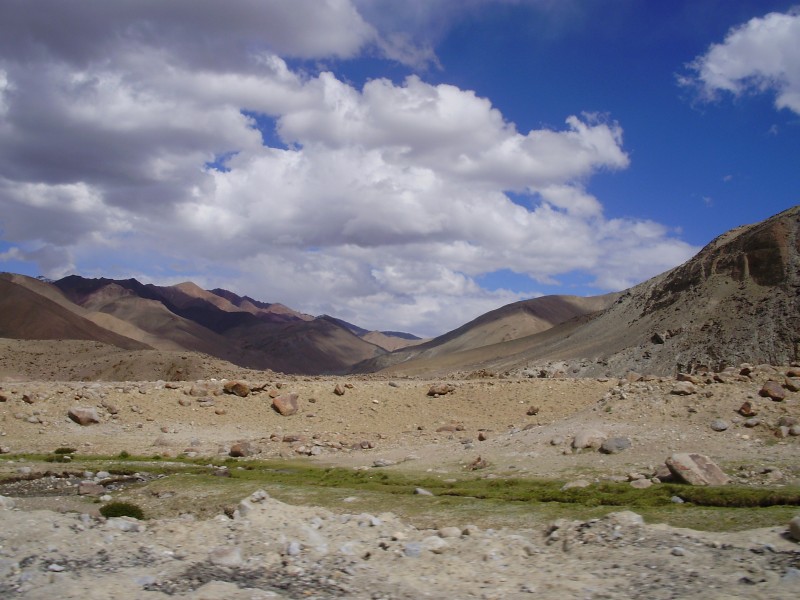 The final part consisted of steep descent to the Leh valley. I saw last wrecks and fell asleep. I wake up maybe 2 hours before Leh with horrible headache. My altitude sickness just started.
Despite of my problem with altitude I am proud, because we did it. We survive one of the most dangerous road in the world. People from our 3 minivans become one big family in Leh. All of us declared to choose second option for way back from Leh – by plane. We traveled 40 hours, did about 490 km in high altitude and all the way with only one driver. This experience from road from Manali to Leh was one of my best from all travel experiences ever.