Thiksey Monastery and stunning view of the Indus Valley
Thiksey Monastery is the 12-story complex houses temples, including a 15m high statue of Future Buddha. Tibetan Buddhist monastery sits at 11,800 feet (3 600m) in region of Ladakh in India. There are also a number of sacred shrines, valuable artifacts and ancient relics inside the monastery complex. Gompa has been served by the successive reincarnations of the Skyabsje Khanpo Rinpoche. In the monastery is organized Gustor ritual with sacred dances. It starts from the 17th to 19th day of the ninth month of the Tibetan calendar.
Thiskey Monastery is situated on the hill approximately 18 km from the town of Leh. There are amazing views across the Indus Valley flood plain both east and west. We came there by public bus from city of Leh and driver picked up us near stairs to the monastery. We paid a entrance fee around 30 rupees. It was around 35°C and only couple of days after my recovering from altitude sickness, so I had problem with climbing up. My head was spinning, I became easily breathless, breathing was difficult and my heart beat faster. I did few steps and I had to have a short break, than again few steps and so on. I just looked forward so I could not see what is behind me. When I came up I could not believe what I see. It was the most beautiful view I have ever seen.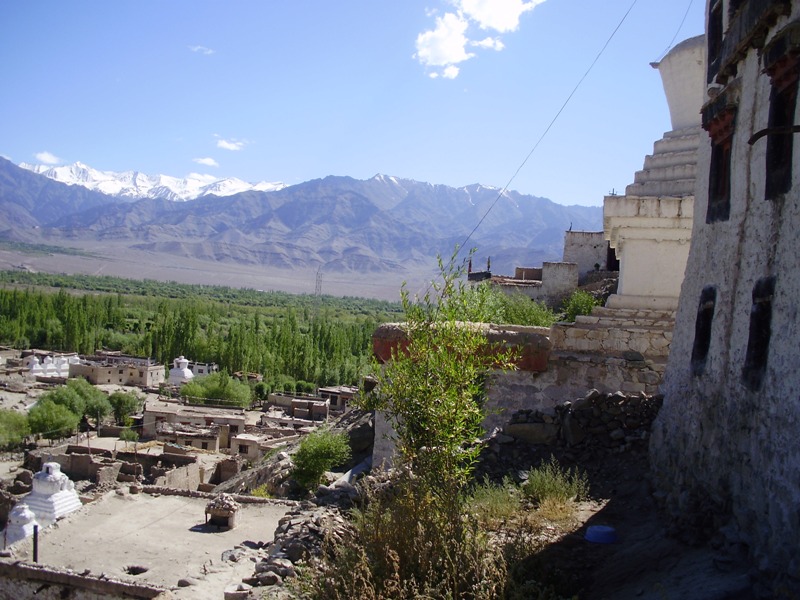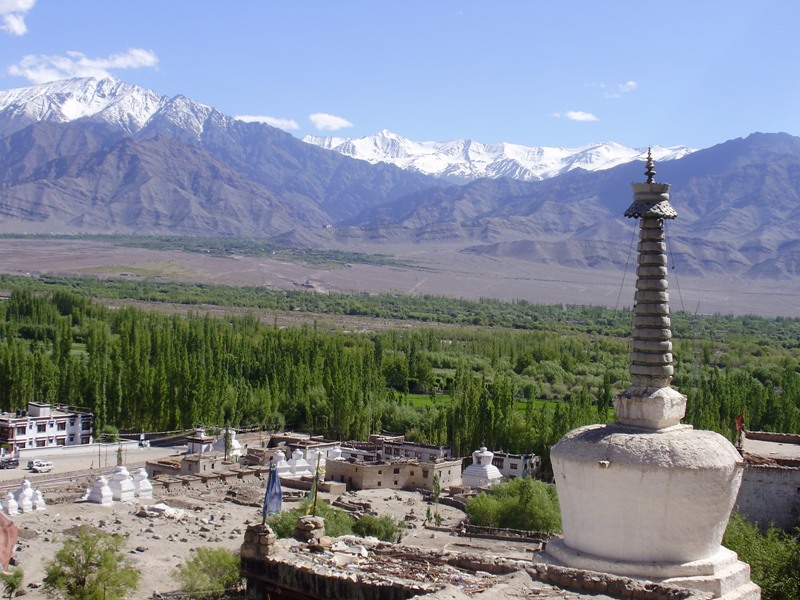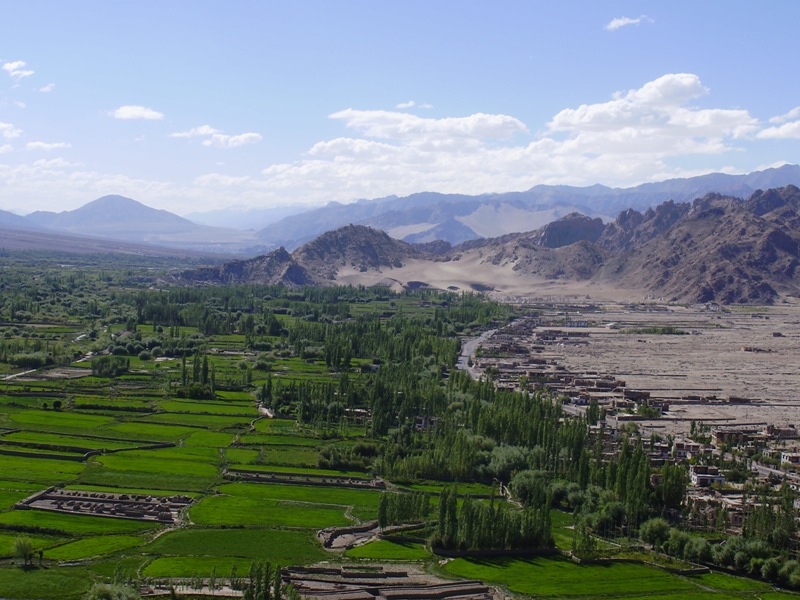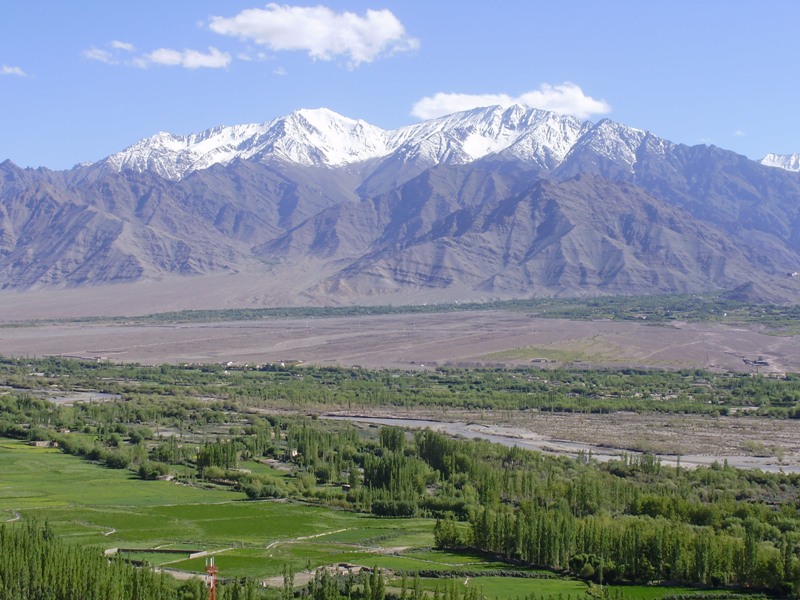 A wall at the entrance to the main prayer hall depicts murals of the Tibetan calendar with the Wheel of Life. There is a snake, a bird and a pig that signify ignorance, attachment, and aversion. The purpose is to remind that these earthly ties need to be overcome in order to get enlightenment in life and to prevent the cycle of death and rebirth.
Future Buddha is widely considered the most beautiful statue in all of Ladakh. It was completed in 1980 and was consecrated by the Dali Lama. The statue of Buddha Maitreya in is a 15 meters high statue made of clay, copper and gold paint. It was made in 1970 by local artists to commemorate the visit of Dalai Lama. It took them 4 years to complete the statue. It is the largest statue of Budhha in Ladakh and it covers two stories.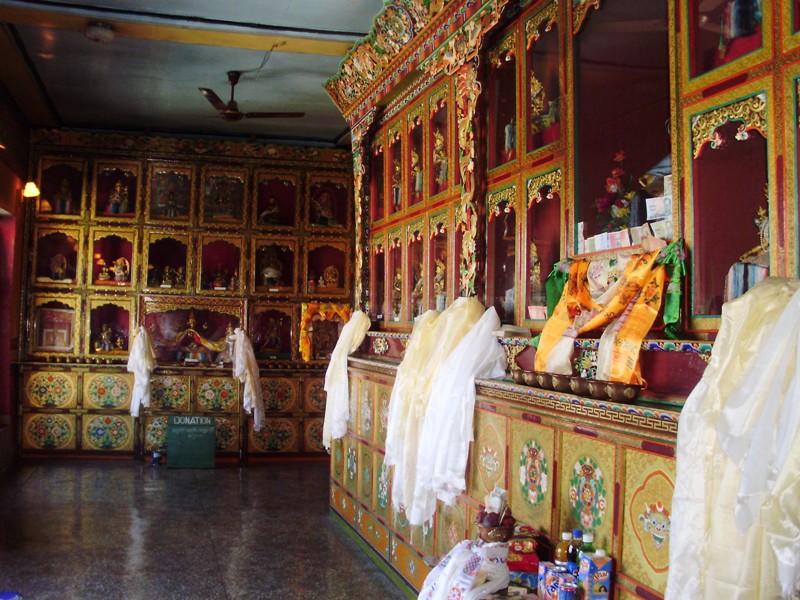 Thiksey Monastery serves is still residence of approximately 60 monks. A small room above the temple is exclusively used as a school room to teach local boys and some of these boys are chosen as Lamas. There are also numbers of white huts, which house the Lamas. On the way back we saw few small young coming down. They were very nice to us. We came to the side of the road and waited for a bus to Leh. In a few minutes a bus appeared and driver took us although the bus has been completely filled.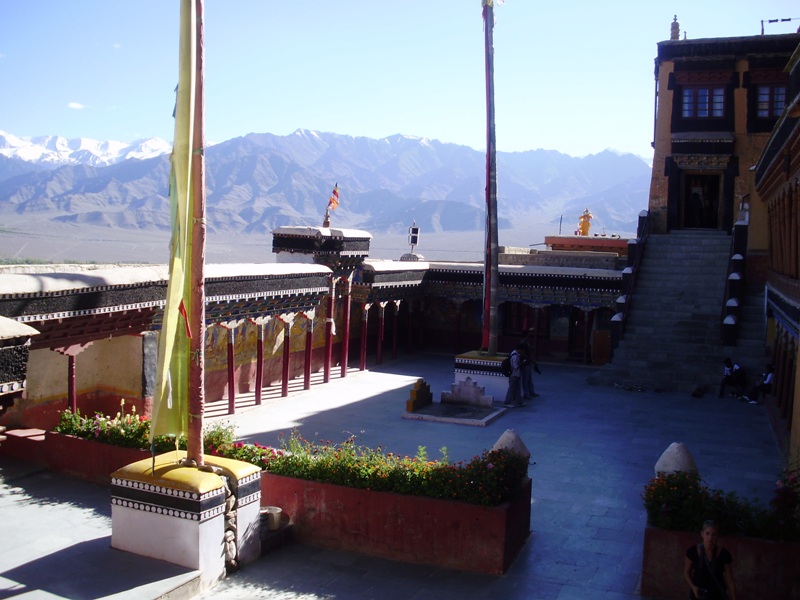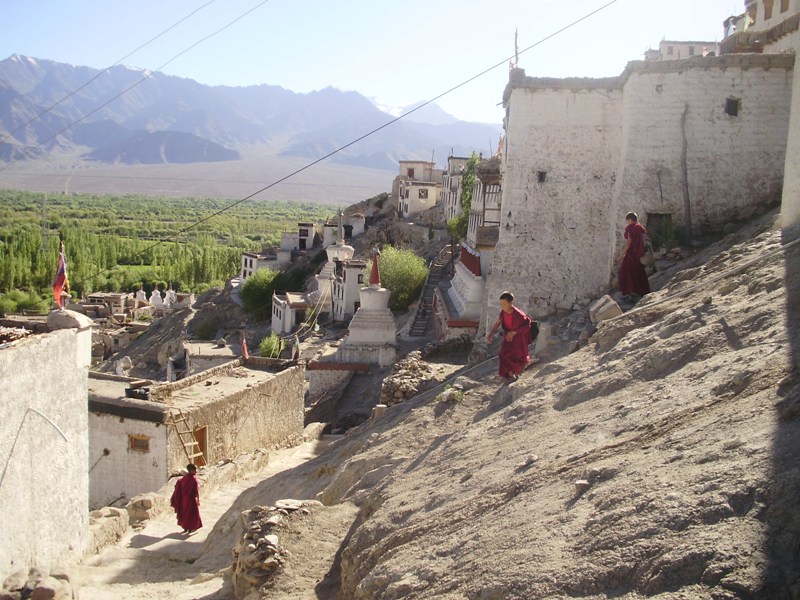 In my opinion Thiksey Monastery is one of the most beautiful monasteries of Ladakh, so if are in Ladakh don't forget to visit this beautiful place.