Visiting Buddhist Hemis monastery festival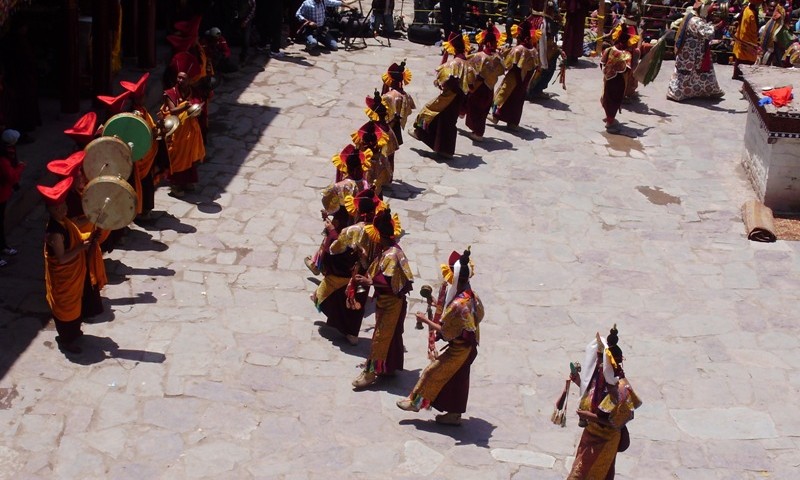 I was lucky, bacuse I came to Leh in days of Hemis monastery festival. I with my new Korean friends from my guest house went to the Hemis to see how famous Hemish monastery festival looks like. We got on the local bus which was full of people heading to Hemis as well. When we came we were surpriced how many cars and buses are on the parking lot. We paid entrance fee and entered to the courtyard completely filled with local Ladakhis and Buddhist pilgrims.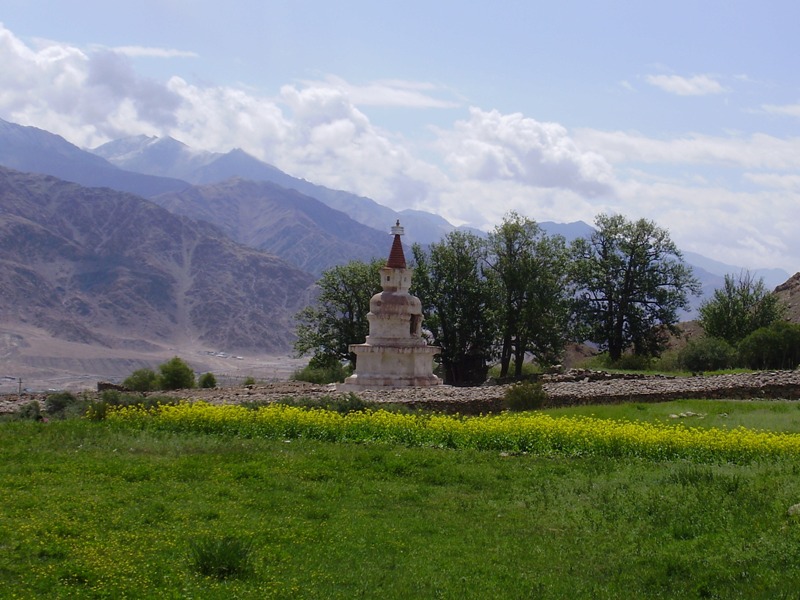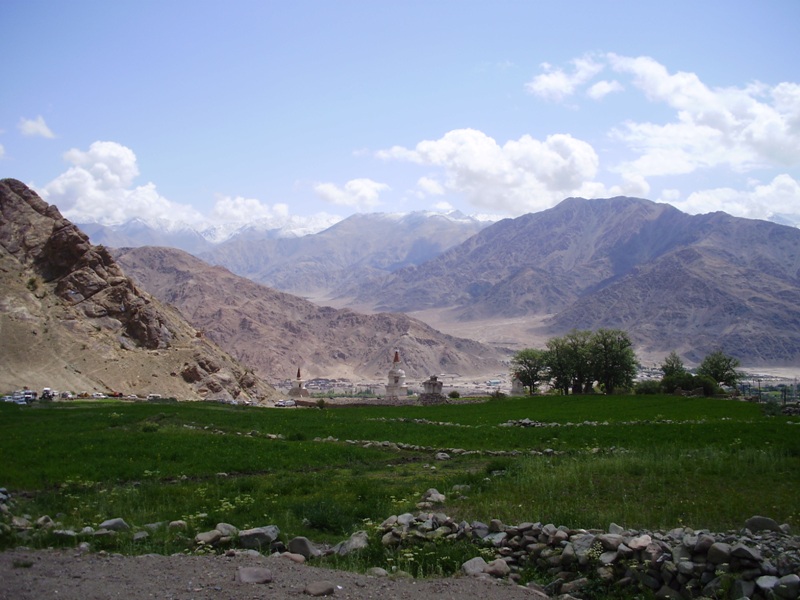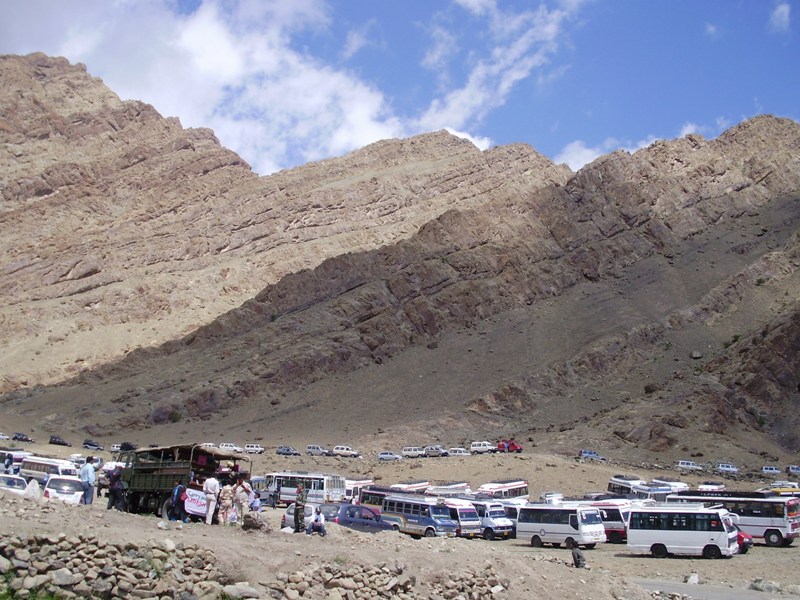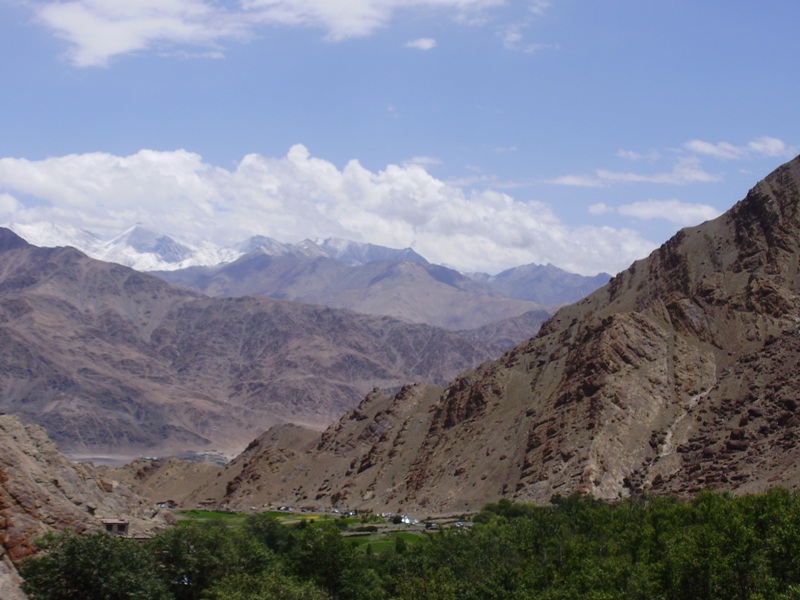 What is Hemis Festival?
During Hemis festival people every year on the 10th day of Tibetan Lunar month called as Tse Chu celebrate the birth of Guru Padamasambhava. It is said he has brought Vajrayana Buddhism to Bhutan and Tibet and he is considered to be the second Buddha. Guru Padmasambhava was invited from India in the 8th century to conquer the dark forces and transform them into guardians and protectors of the pure dharma. In that process he brought Vajrayana Buddhism – a perfect path to awakening. People believe that their path is the purest form of Buddhism with the goal of liberation from suffering and the attainment of enlightenment.
How does Hemis festival look like?
The festival was interesting for me, but problem was there were so many people we couldn't find good place to see performance. There was some space on the roof. But after a while we had to move to the shadow, because sun was too strong. So I recommend you to bring umbrella against a sun and take a lot of water.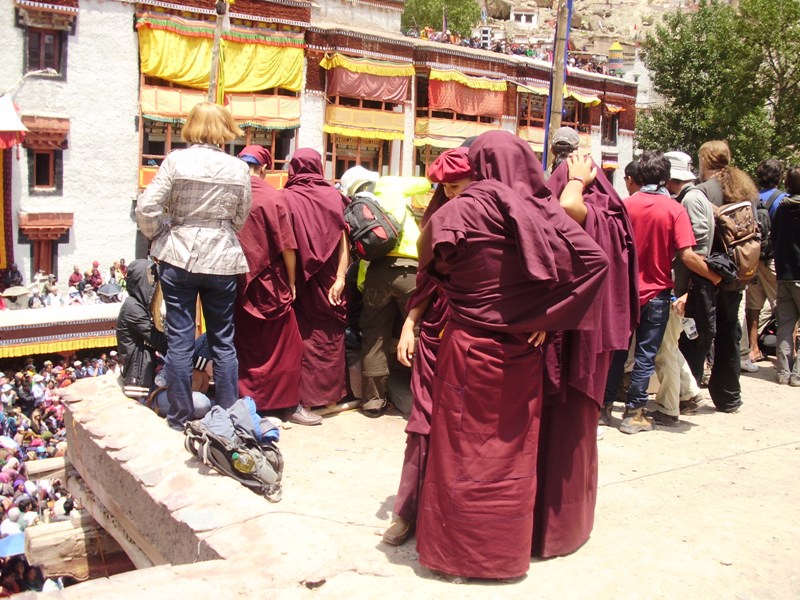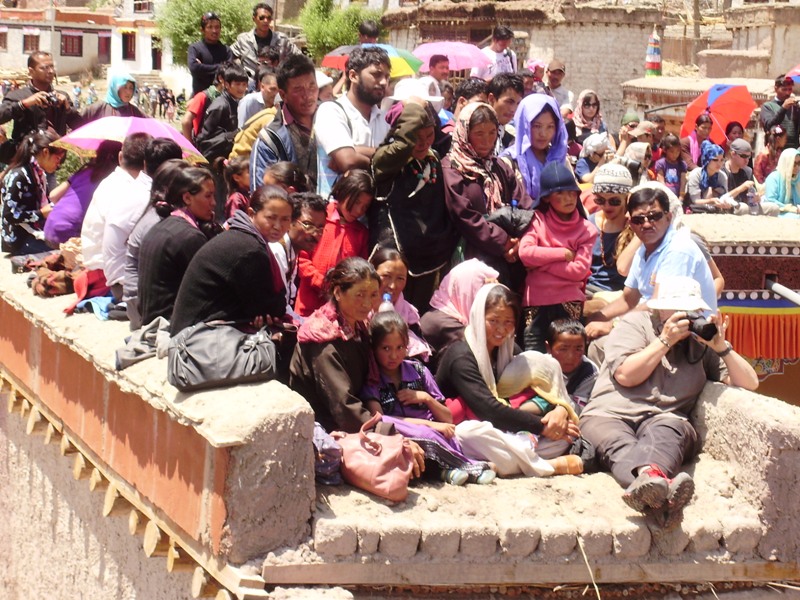 There was platform with a cushioned seat and on the small Tibetan table were placed ceremonial items – holy water, uncooked rice, tormas made of dough and butter and incense sticks. The best of all was music. A number of musicians played the traditional music with cymbals, drums and trumpets. There was a place where lamas sat nearby.
There were lamas performing the mystic mask dances which are called Chams and sacred plays. Chams are a part of Tantric tradition. They are performed only in the gompas that follow the Tantric Vajrayana teachings. Lamas were dressed in beautiful decorated and colorful costumes with and they wore masks. These dance performances simulate fight between good spirits and evil demons.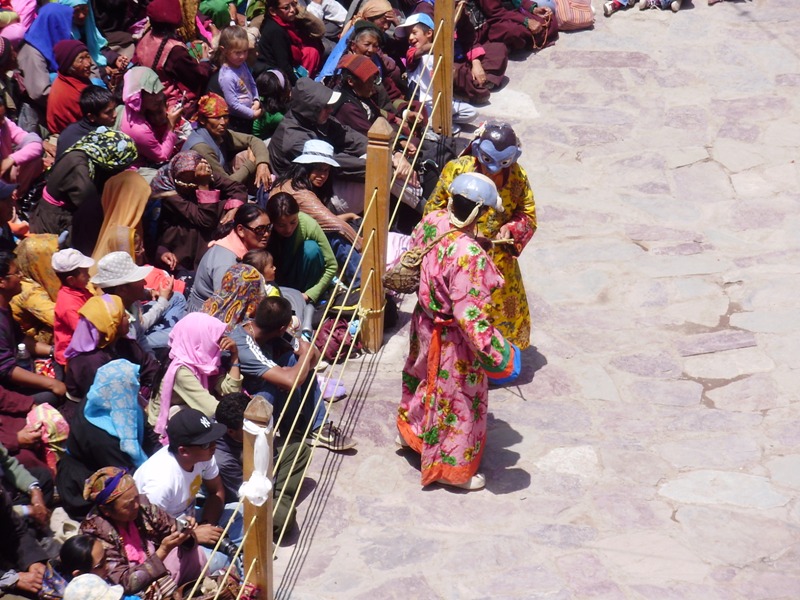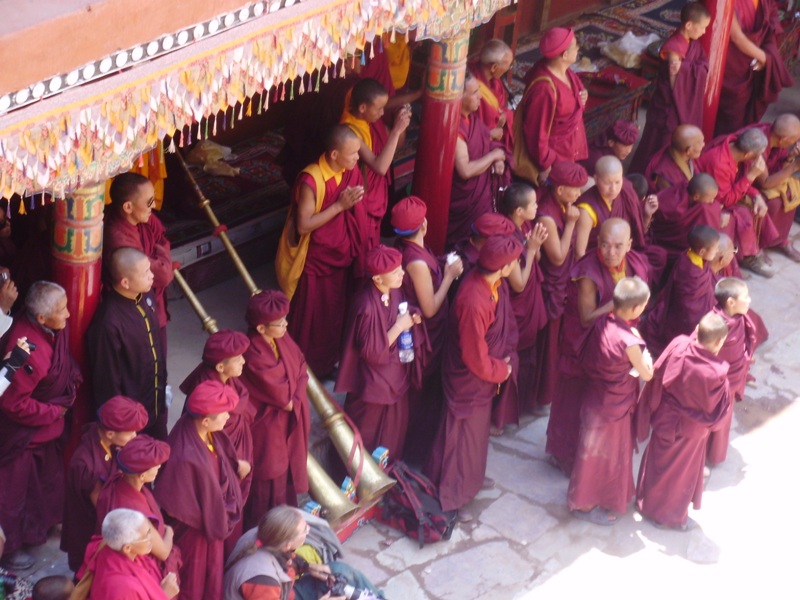 Hemis monastery festival in 2016
There is a special performance that you can see every 12 years. Two storey high 'Thangka', sacred Buddhist painting, of Guru Padmasambhava is brought out to be displayed. It has rich pearls jewels on pristine silk cloth. The following display will be in 2016. The next Hemis festival will be celebrated on 14th – 15th July 2016!