During my stay in Chiang Mai I decided to visit two temples Wat Phra That Doi Suthep and Wat Pha Lat in one day, which are located close to each other. First I wanted to get to the most visited temple in Chiang Mai Wat Phra That Doi Suthep and then relax in a quiet place in Wat Pha Lat Temple.
You can get to Wat Phra That Doi Suthep by renting your own songthaew, but this is a very expensive option. Many people do not know about the other options. Walk to the old city gate and in front of the supermarket look for the red Songthaews. Wait for 10 people and share the cost to Doi Suthep. Transportation price is 50 baht each way, 100 bahts for both ways.
Wat Phra That Doi Suthep is an extremely crowded and busy temple, in my opinion there were too many tourists. You must either climb 309 steps or take a tram to reach the pagoda. On the stairs are children who are dressed in traditional clothes. It's a trap for tourists, because when you make picture of them they'll ask for money. At the temple I bought the entrance tickets for 30 Bahts, take off my shoes and went to see the golden temple of Chiang Mai.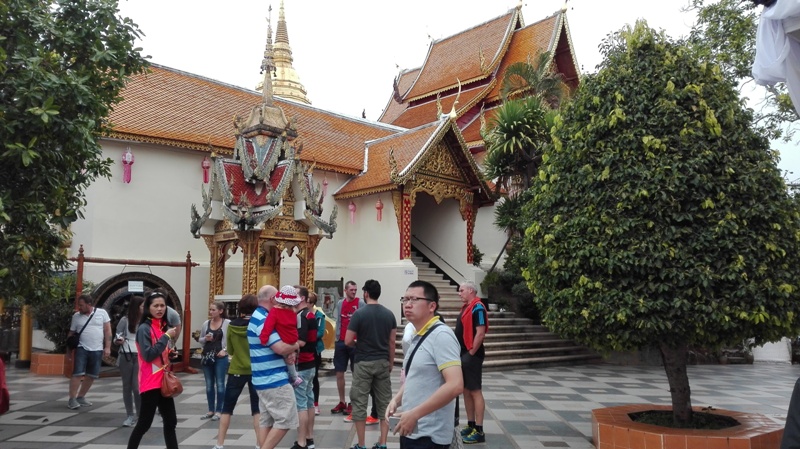 The original foundation of the temple remains a legend. It is said that the temple was founded in 1383 when the first stupa was built. Now the temple has expanded, and was made to look more extravagant with many more holy shrines.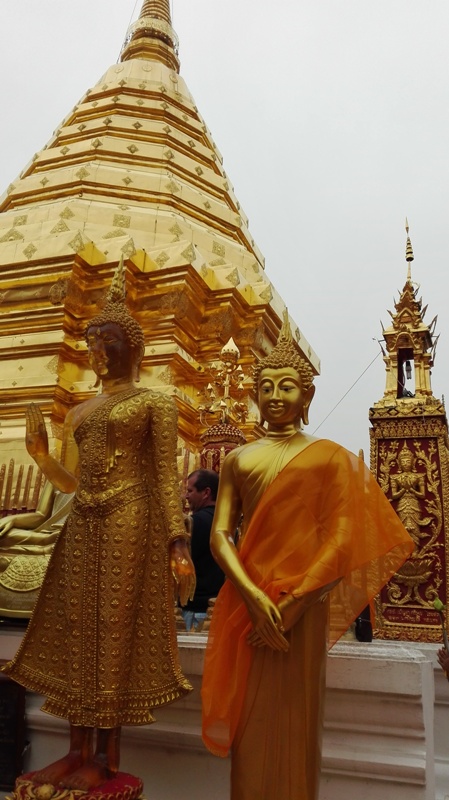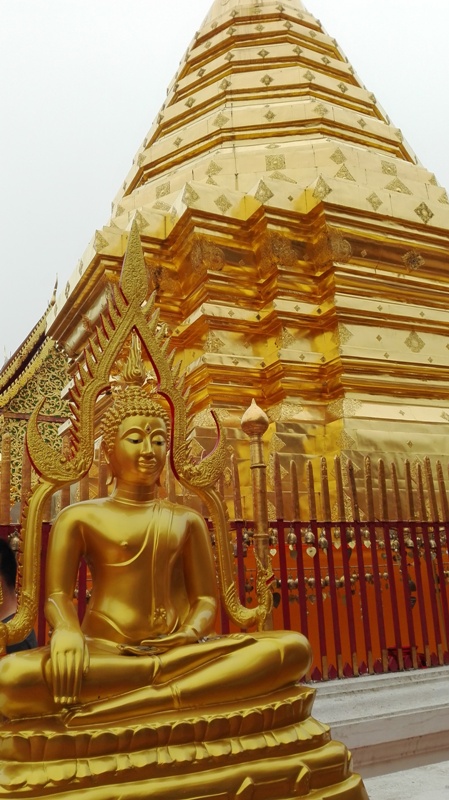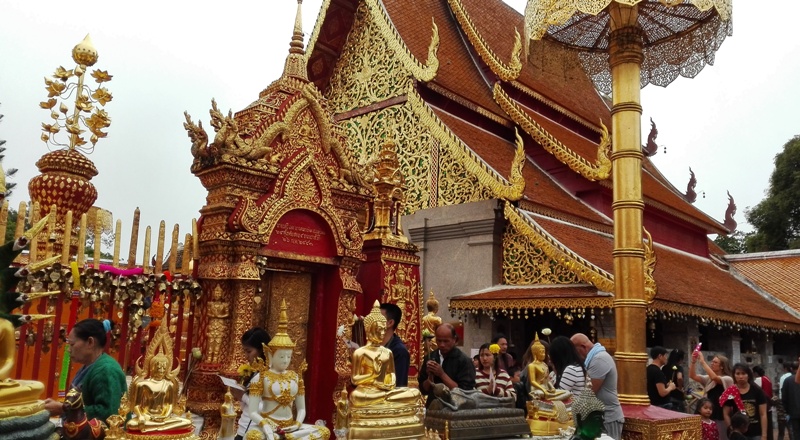 I explored the temple and then I stopped, sat down and watched how Thais walked around the temple and worshiped the Buddha. These things have always fascinated me and I can watch it for hours. Then I move to the platform on the side of the temple from where nice views of Chiang Mai can be seen.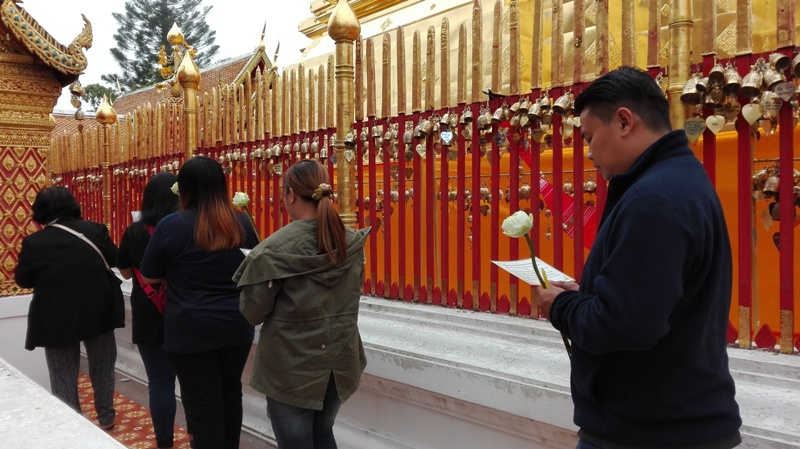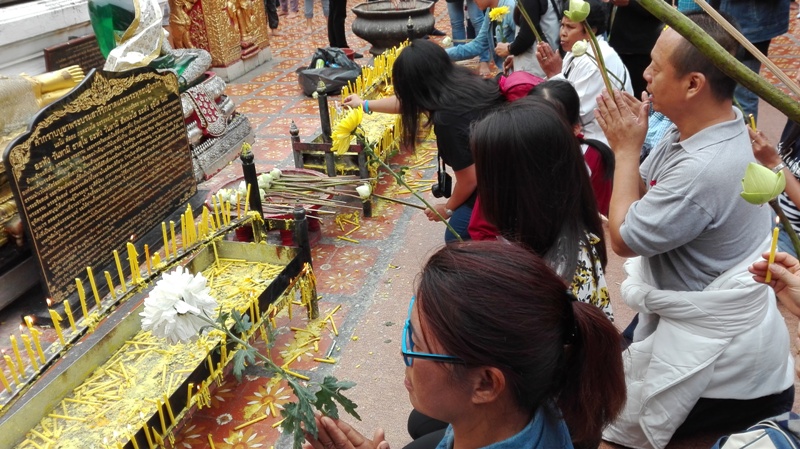 Firstly I wanted to go to the traditional Hmong village, which is located only few kilometers far from the temple. But when I saw, how busy is this temple; I realized that the village will be just a commercialized waste of time with lots of stalls selling items.
Instead, I went to visit a temple that has become my most favorite in Chiang Mai. It is the temple Wat Pha Lat, located halfway between Chiang Mai and Doi Sutep. You can get there by songtaew when you go visit Doi Sutep or you come back to Chiang Mai. Just tell the driver to drop you off in front of the temple.
There is also the second option how you can get there – hiking to Wat Pha Lat, path begins near Chiang Mai Zoo and follows so-called monk trail.
I've waited for a shared songthaew in hustle and bustle in front of Doi Suthep Temple. Later the driver dropped me off, and best of all was, that I was the only one get off in front of this amazing hidden temple Wat Pha Lat. Tourists don't realize that the real treasure is hidden right in this temple. It is true Buddhist silence and peace.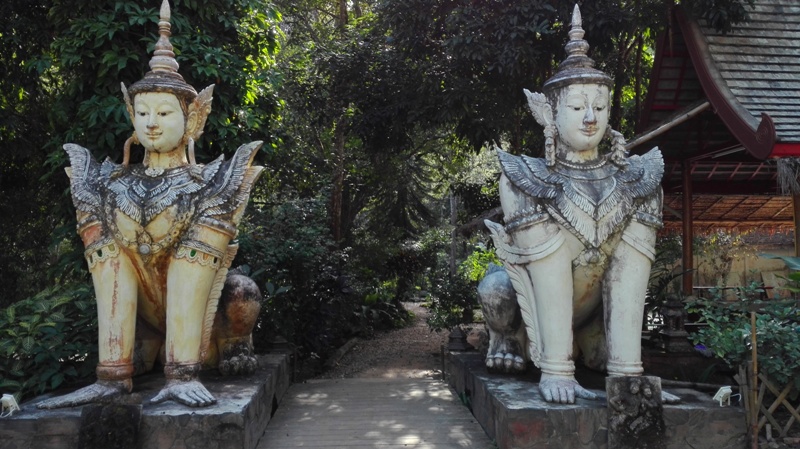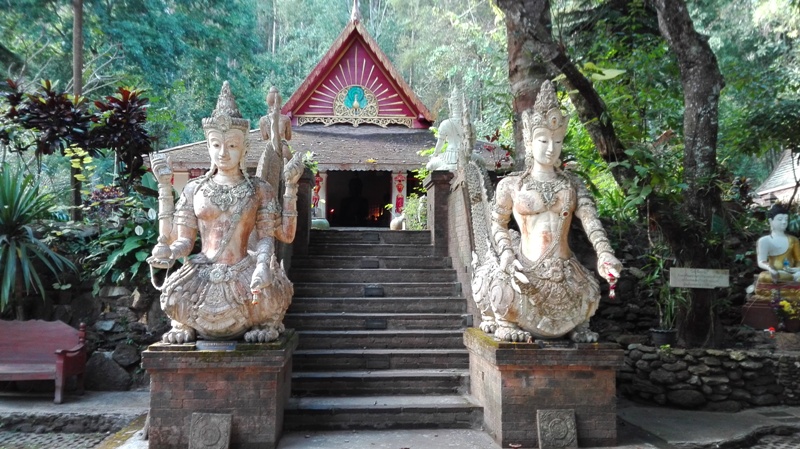 Originally Wat Pha Lat was a resting place for monks during their pilgrimage to the Doi Suthep. After the road was built in 1935, primary use is meditation site for monks.
This temple consists of beautiful gardens with various Buddhist statues. You can stay here for two hours, because there is still something to admire. There are various old buildings, a cave, a bridge, several old temples and very nice monks. There were only 4 tourists in the whole temple, comparing with Doi Suthep this was paradise.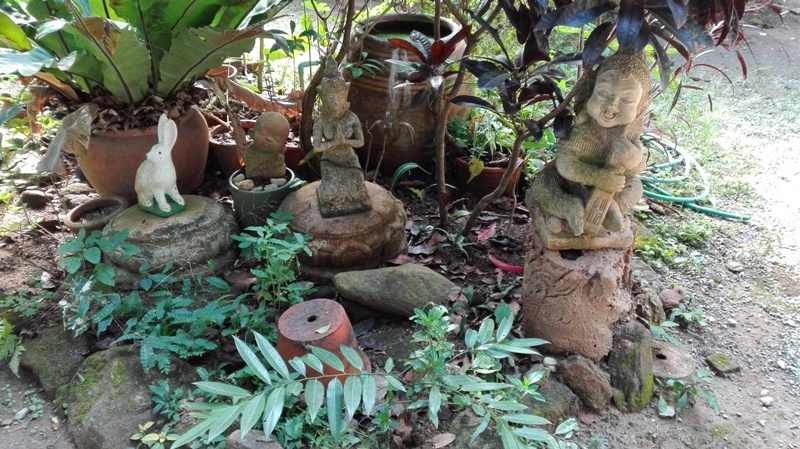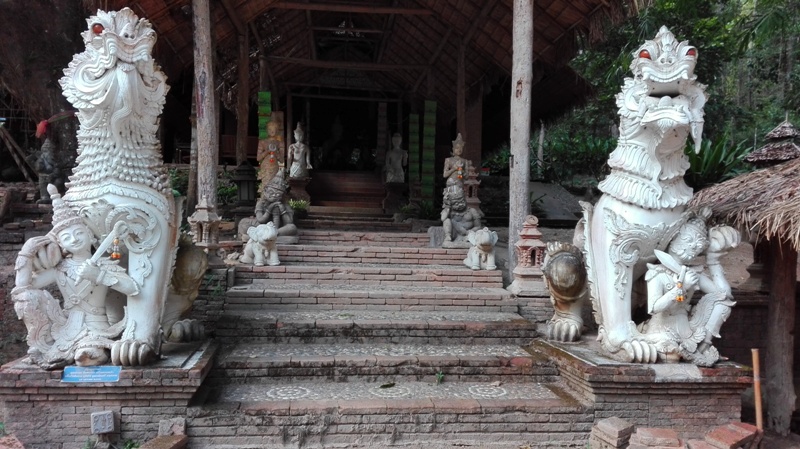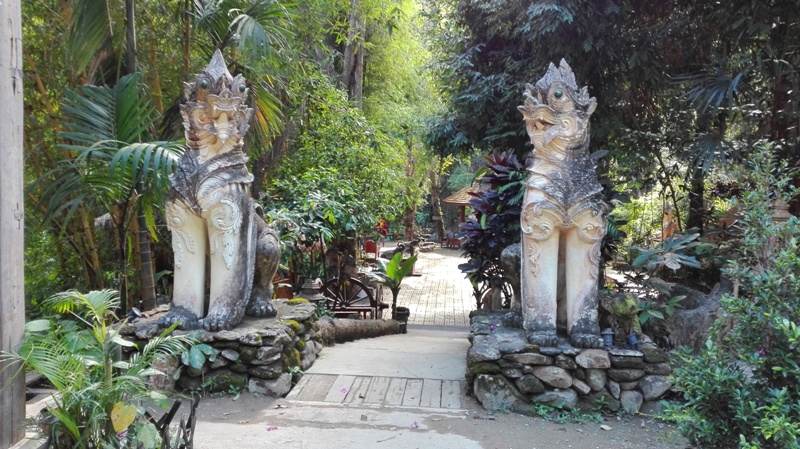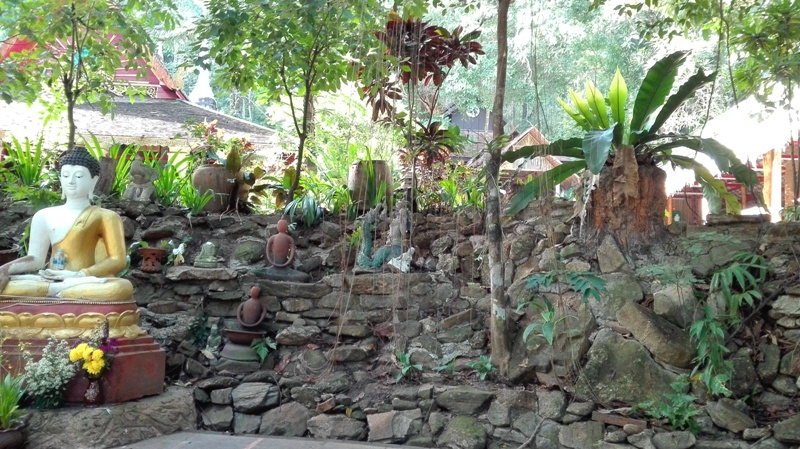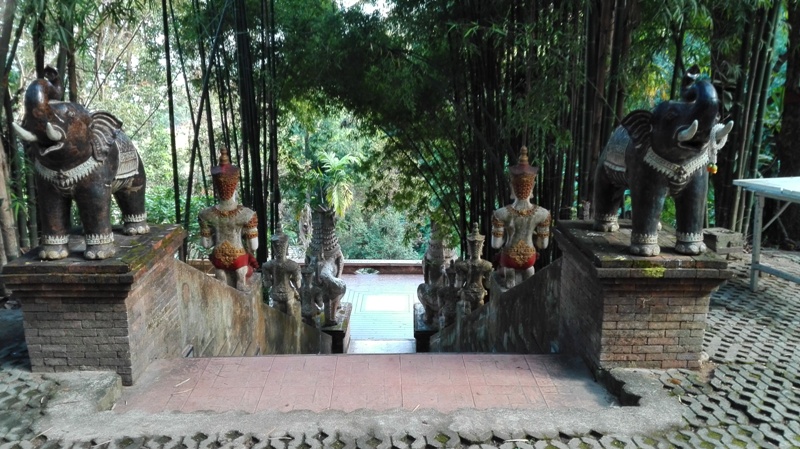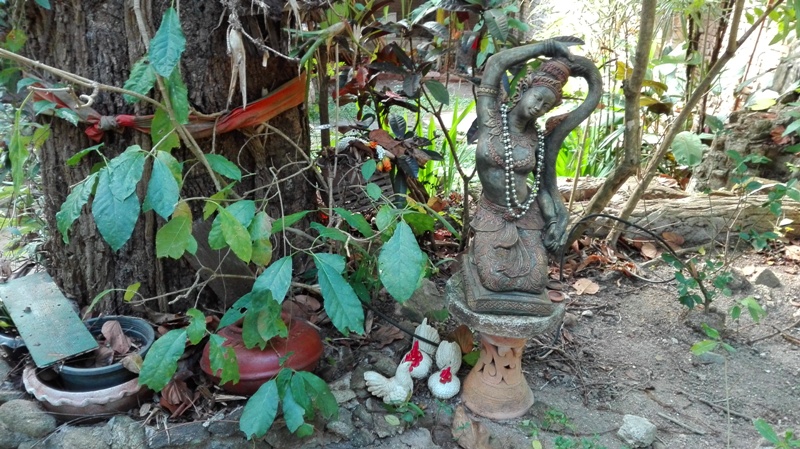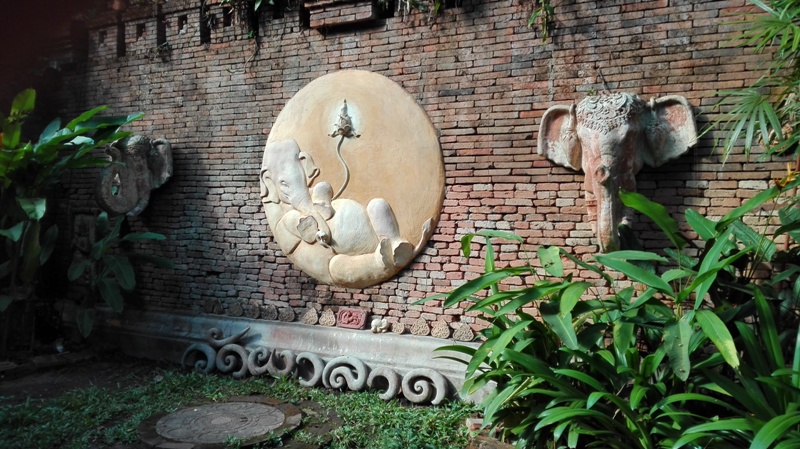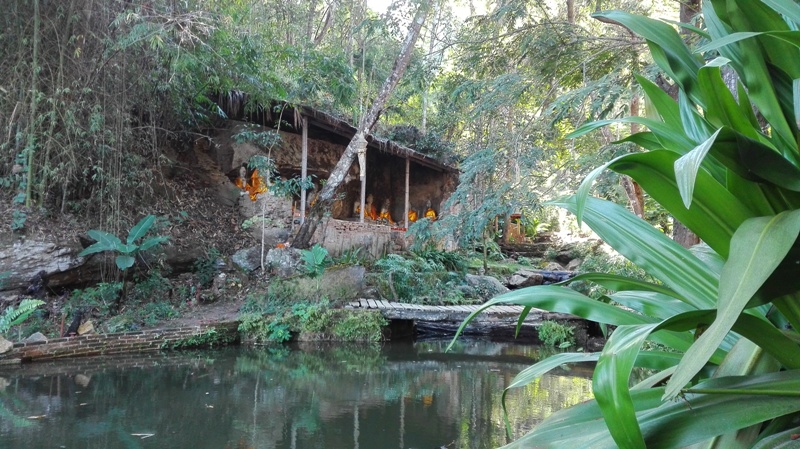 I liked this day very much because I could see huge differences. I was surprised that in golden buddhist temple Wat Phra That Doi Suthep were incredible masses of tourists, noise and chaos. The temple Wat Pha Lat is not gold, there are only few old statuettes and small pagodas made from stone inside, and it didn't attract tourists. But in this temple is hidden the most precious thing. The true Buddhism, peace and serenity.