Visiting Bor Sang Umbrella Village near Chiang Mai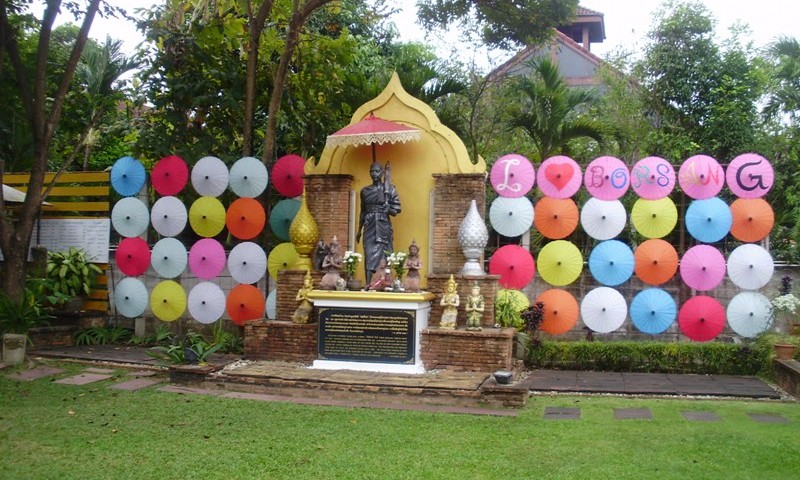 During my stay in the north of Thailand and Chiang Mai, I wanted to explore less visited places in the area. Bor Sang umbrella village and the magnificent Tweechol Botanical Garden were exactly those places you should definitely visit near Chiang Mai when you want to avoid a masses, but not far from Chiang Mai. You don't even need to spend a lot of money for these attractions because I found a cheap way how to get there.
Public buses run from the bus station, located on the famous Worrorot market, to the both places.  So in the morning I visited Bor Sang umbrella village, came back to the bus station on the Worrorot market and took the second bus. Each bus ride costs maximum of 20 bahts. When you come to the Worrorot Market, ask the people where buses to Bor Sang Umbrella Village are situated.
The bus driver told me where to get off, but first I was confused where the Bor Sang umbrella village is exactly located. Stay on the left side, cross the crossroad in front of you, turn left and on the right side you will see the inscription. You are in place. I went to visit this place in the morning when it was still empty, without tourists.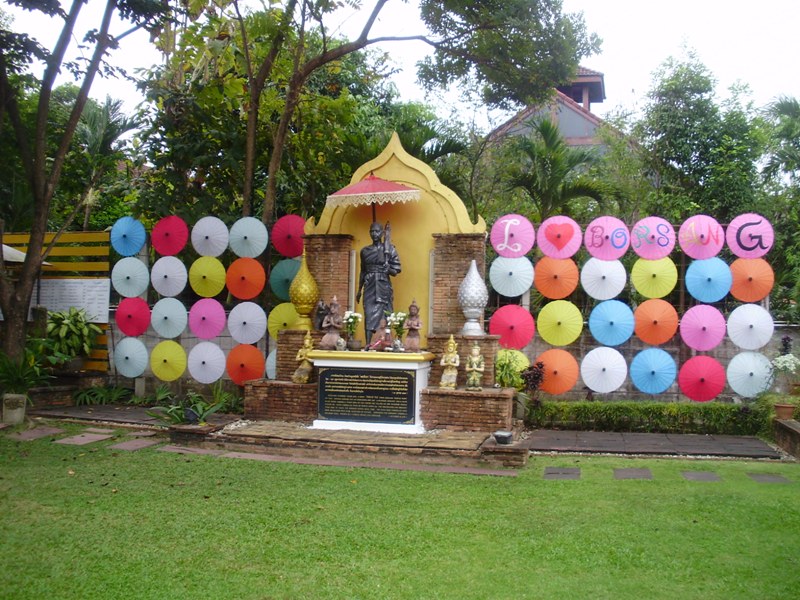 And it is really interesting and colorful lovely places and I enjoyed it. You can see the entire process of making umbrellas using paper, bamboo and colors. Watching artists and craftsmen was amazing.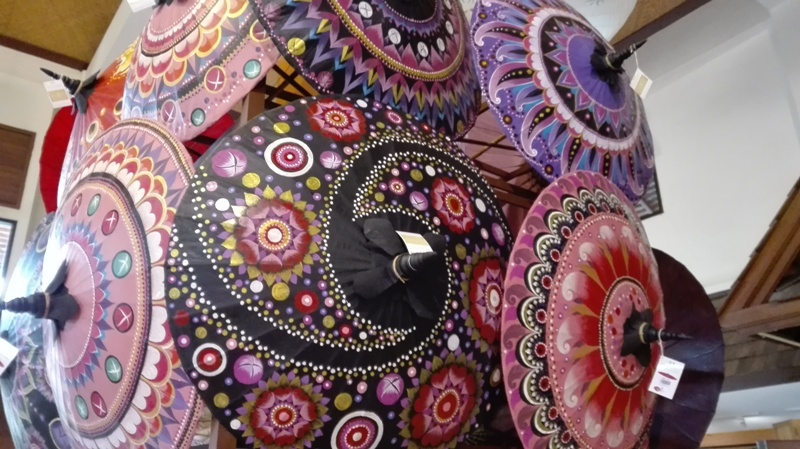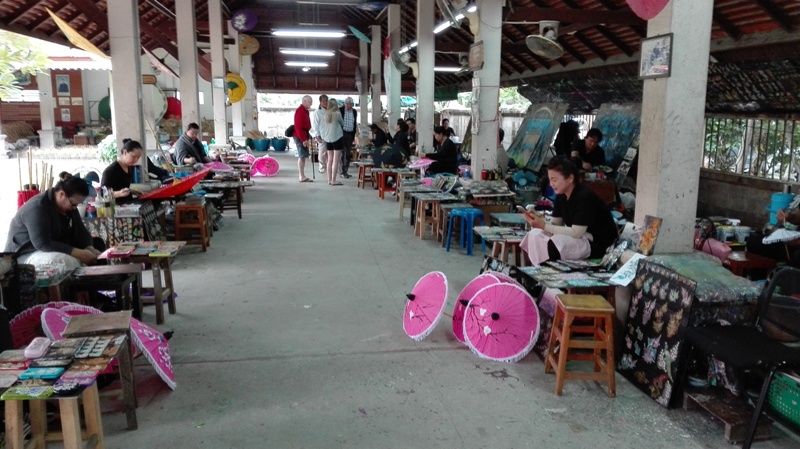 On the end I had a design painted on the cover of my camera for only 100 baht. You can also buy umbrellas, hand fan and handcrafts for very cheap price as a souvenir or gift.