Could Bactrian camels help me with altitude sickness?
After a very dangerous and difficult 10 hour journey from Leh to Nubra Valley by local bus we finally got to our destination. It was a village Hundar. On the outskirts of the village lives a herd of Bactrian camels, and I wanted to take a ride on one of them.
We entered the village Hundar and we went to find accommodation so that I could quickly lay down to predict full power of altitude sickness. Hundar is a small village at the end of the world in the middle of nowhere. There was a great calm. I could live a months in this place. People from the beginning seemed to be very friendly and unsophisticated today's times.
After a few meters we saw a sign of house guest house. Nice man warmly welcomed us. It was a local resident of the village and owner of guest house. He showed us a room. Room looked like at some museum, what we liked so we took it. We needed to go buy some basic items and soap with which Sona could wash her clothes.
I decided to go to the shop, which was a short walk from our accommodation and go look around the area. And it was a bad decision. On the way back I started to feel very badly. When we arrived to the guest house, owner served the dinner. I tried to eat a little, but I could not. My altitude sickness started again. I went to bed.
It was a very bad night. I was lying on a mattress on the floor, because the beds were very hard. Since last year I have survived altitude sickness, at least I knew course of the disease. I got a terrible migraine again, I could not even turn my head, I felt heartbeat in the head, I had no power to move, it was hard to breathe and I wanted to vomit.
Owner recommended to take me into the next village, where is the military hospital, but I refused. Fortunately, I was so exhausted that I managed to fall asleep for a few hours. Actually it wasn't a normal sleep because I could still feel the pain, but it helped me. In the morning I was already much better, but I still wasn't all right. I found out that that night I ate two pills of painkillers. The most interesting thing is that I did it unconsciously, because I did not remember it.
Owner made me tea, which I drank in bed and I lay for three hours and then I went to the terrace. That time father and Sona were in these houses in the rocks that are used as shrines and are located right above Hundar.
When they returned, they talked to me about experiences on the rocks but singing and music interrupted our conversation. After a few minutes traditional procession passed around us. Monks and men were playing musical instruments and singing. In the procession was our owner and cheerfully waved to us.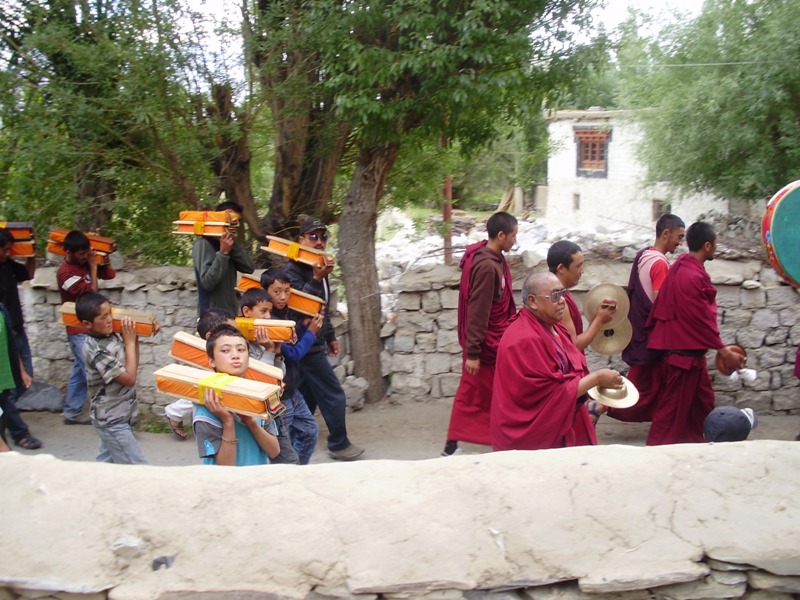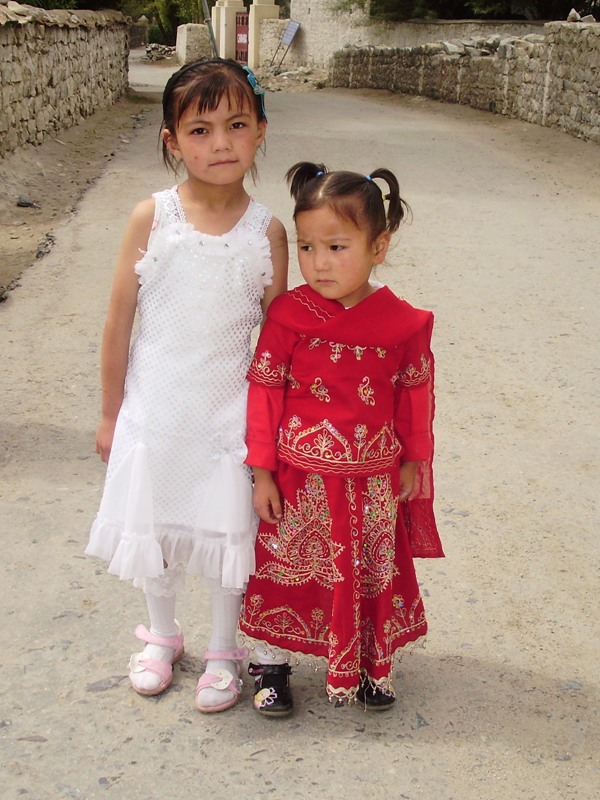 I pulled myself together and went to fulfill my dream – ride the Bactrian camels that live on the dunes of Nubra Velley. So we took all our staff, said big thanks to the family and went to find them. But I was still quite sluggish.
Bactrian camels are native to the steppes of central Asia. Camels have two humps and were the main mode of transport on the ancient trade routes with Central Asia.
As we approached the herd, we have enjoyed big sand dunes at this altitude.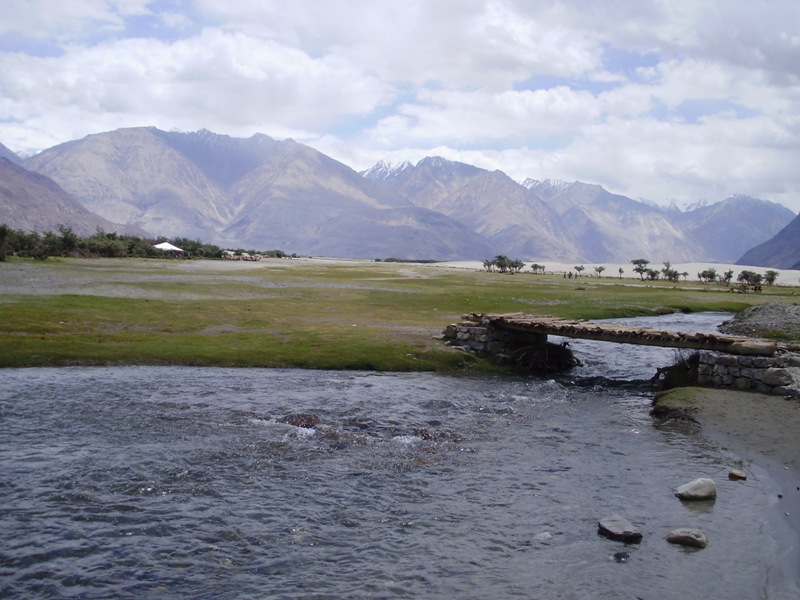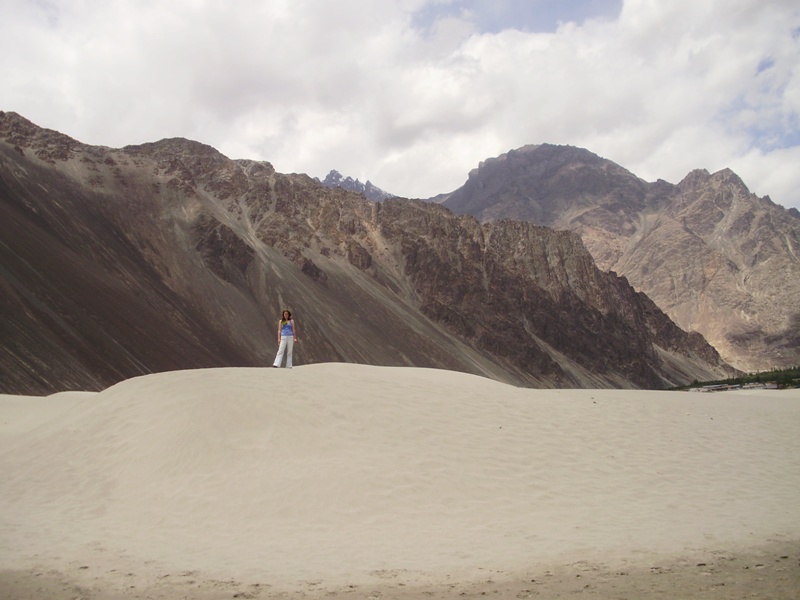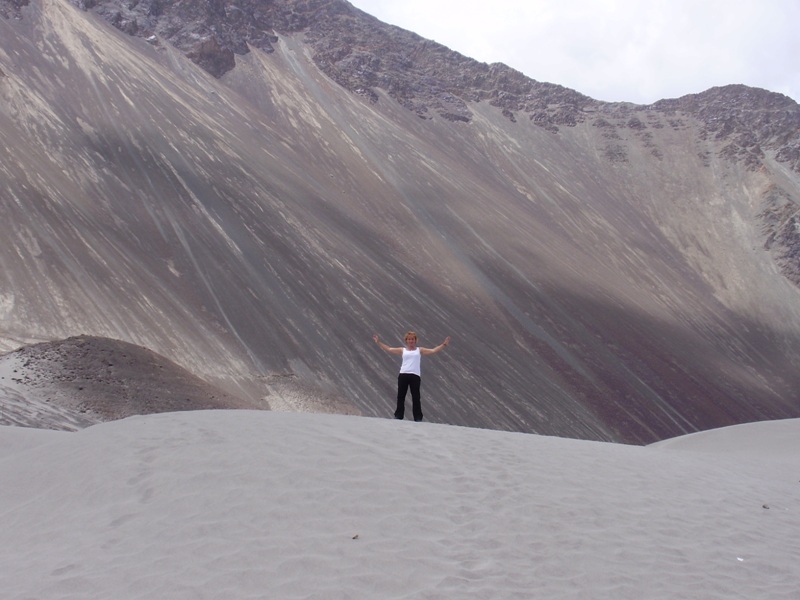 We found camels without any problems. I chose one and we went for a short ride. Who would have said that I am a couple of hours after overcoming the worst state of altitude sickness?
While riding, I looked at the hump of camel. It is soft and could move it from side to side. Quite funny.
Well, tell me, are camels lovely animals? They are one of my favorite animals in the planet. And after this I love them much more. It has become a strange thing since I get off the camel. I started to feel like a rebirth! It was so much better. Head pressure was lost and I gathered new energy.
Many years of experience has shown that animals such as dogs, cats, horses, and even dolphins can help many patients in their problems and significantly improve health. I don't know why, but I think that these animals helped me to suck even the remains of altitude sickness. In fact, it was specifically this camel and I want to thank once again.
After this experience we took a car to the car park where there were taxis to get us back to Leh. Along the way, we visited Diskit monastery with view of 32 meter high Maitreya Buddha.