6 Reasons Why you Should Travel to Nepal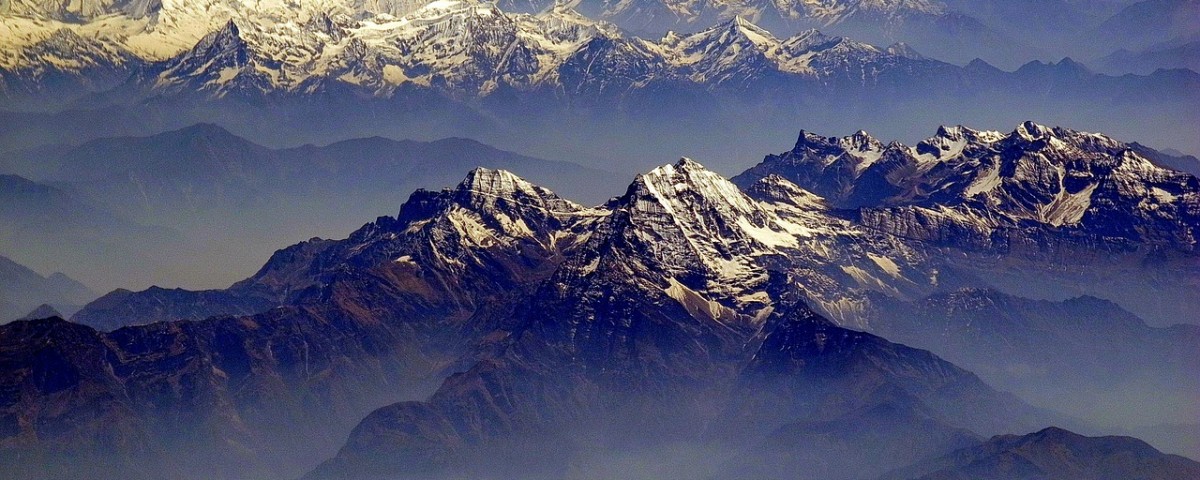 Why travel to Nepal? The answer is simple. Nepal offers you everything what guarantee an unforgettable adventure vacation. In this peaceful country you will find a lot – good accommodation for a reasonable price, friendly people who are always willing to help you, delicious Nepalese cuisine, wild jungle, the possibility of seeing interesting religious rituals, amazing sunrises and sunsets and the best in Nepal – the majestic Himalayas. So why you should travel to Nepal?
Because of easy access
Access to Nepal is simple. You can get there crossing the border from India in several places: Kakarvitta – Jhapa; Birganj – Parsa; Kodari – Sindhupalchowk; Belhia – Bhairahawa; Jamunaha – Nepalgunj; Mohana – Dhangadhi; Gaddachauki – Mahendranagar; Rashuwagadi – Rashuwa. Many people use this option because they want to visit two countries in one trip. Second way how to get to Nepal is arrival to Kathmandu airport. Visas can be fitted directly to the airport. You can choose from three types of tourist visas – 15 days – US $ 25.00 for 15 days single/multiple entry. 30 days – US $ 40.00 for 30 days single/multiple entry. 90 days – US $ 100.00 for 90 days single/multiple entry.
Because of development of the Nepalese tourism
I think that compared to other Asian countries, Nepal has a very well developed tourism. The two most important tourist destinations – Kathmandu and Pokhara offer everything what tourist needs. There are many of hotels – from the most luxurious to budget, many restaurants with domestic and western cuisine, souvenir shops, massages, which are great for recovery after a difficult trek and a number of travel agencies, where you can choose from a variety of treks and trips. Normally, you can easily buy a bus ticket, a flight ticket or trek directly in your hotel where you are staying. Tour buses are usually in good quality and air conditioned and have food and drinks included.
Because of friendly people
In my opinion Nepalese are one of the friendliest nations I have ever met. They are really willing to help you in any situation, and what is best – without expecting something from you. In Asia, this feature is becoming quite rare. I was alone in Nepal, I have traveled quite a lot, but I wasn't in a situation that I was afraid of people or I felt that someone wanted to hurt me. I was surprised by the fact that such nice people are within the capital as well, not only in rural areas.
Because of delicious food
I can guarantee that you will not starve in Nepal. Nepalese use in their cuisine many spices that give foods a very tasty exotic flavor. You can choose from a variety of vegetarian and non-vegetarian dishes. The traditional food of Nepal is a delicious momos. If you are in Nepal, you should definitely try Nepalese thali, hot noodle soup Thukpa, Dal Bhat, or curries.
Because of culture heritage
The culture of Nepal is rich and unique and has evolved over the centuries. The cultural heritages of Nepal enlisted in the world heritage list are as follows:
The Bouddhanath stupa lies about 7 km east of the capital. It is one of the oldest stupa in the country. Bhaktapur Durbar Square is an assortment of pagodas and shikhara-style temples. Pashupatinath Temple is a symbol of faith, religion, culture and tradition. Pashupatinath is regarded as the most sacred temple of Hindu Lord Shiva in the world. Lumbini is located in south-western Nepal and it is birthplace of Lord Buddha. It is the centre of holy faith for the millions of Buddhists all over the world.
Kathmandu Durbar Square is listed as one of the eight Cultural World Heritage site by UNESCO.  It is a cluster of ancient temples, palaces, courtyards and streets from 12th to 18th centuries.  Swayambhunath is an ancient religious complex in the Kathmandu Valley. It is also known as the Monkey Temple as there are holy monkeys living in the north-west parts of the temple. The ancient Hindu temple of Changu Narayan is considered as the oldest temple in Nepal. Temple is located on a high hilltop in Changunarayan of Bhaktapur District.
Because of amazing nature
The best in Nepal is its amazing scenery you cannot find anywhere in the world. On the land of Nepal are majestic Himalayas. One third of the Great Himalayan Range and eight of the ten highest mountains on Earth lie in Nepal. Nepal is the land of the world's tallest peak Mt. Everest.
Mustang  is the former Kingdom of Lo and now part of Nepal. Mustang is similar to Tibet – beautiful nature, plateaus, yaks, Buddhist monasteries. In Nepal, you can enjoy breathtaking sunsets and sunrises over the snow-capped hills. You can admire the tea and rice plantations. You can visit the national parks and see lots of wild animals. So if you love nature, Nepal is the best destination for you.